Abby Lee Miller, the 52-year-old acclaimed dance instructor and choreographer who stars in the wildly popular Lifetime reality TV series, "Dance Moms," is cancer-free, but her medical and physical challenges remain. She's confined to a wheelchair, and on top of that, she's recovering from a knee replacement. In spite of it all, she's still dancing.
RELATED: "I Have to Rely on Strangers!" Abby Lee Miller of "Dance Moms" on Life in a Wheelchair After Cancer
Read More
But the physical limitation hasn't kept Miller from her work coaching the young dancers — many of whom she shares a close relationship. In an Instagram post yesterday, Miller shared a video of herself dancing beside one of her students with a huge smile on her face.
Abby Lee Miller's Cancer Journey
Last year, Miller, who founded "Abby Lee Dance Company" and "Reign Dance Productions," underwent an emergency surgery on her spine, which revealed she had a cancer called Burkitt lymphoma, a type of non-Hodgkin lymphoma. The surgery also left her unable to walk, and she has been confined to a wheelchair since.
Fortunately, Abby Lee Miller is now cancer-free. She was treated with ten rounds of chemotherapy and is still undergoing physical rehab to regain her ability to walk.

Burkitt Lymphoma, A Rare But Aggressive Type of Blood Cancer
In a conversation that was not specific to Miller's cancer, Dr. Catherine Diefenbach, Director of Translational Hematology and Clinical Lymphoma at NYU Langone Health and the Perlmutter Cancer Center, previously explained that "Non-Hodgkin lymphoma is not one disease, it's many diseases." There are over 68 types of lymphoma, and that includes Burkitt lymphoma, which is a rare yet aggressive cancer that begins in the immune B-cells (in the bone marrow) and has been known to spread to the jaw, central nervous system, bowel, kidneys, ovaries, and other organs.
RELATED: CAR-T Therapy is a Game-Changer for Common Type of Non-Hodgkin's Lymphoma
Treatment varies across different lymphoma types, which is why Dr. Diefenbach said "it's very important that you're treated by a lymphoma specialist," to determine the best treatment regimen—which in Miller's case was chemotherapy and surgery.
RELATED: "I Thought I Was Going to Die!" Dance Mom Abby Lee Miller Tells How She Mustered All Her Strength to Beat Cancer After Prison Term
Miller Wasn't A Stranger to Medical Challenges 
Before her emergency surgery and cancer treatment, Miller faced a myriad of other health problems, which were further complicated by some of the circumstances in her life.
In 2017, she opted to get gastric bypass surgery to help her on her weight loss journey. At the time, as Women's Day reports, Miller was on a mission to improve her health following a diabetes diagnosis. She put on diabetes medication and was focusing on achieving a healthy weight.
RELATED: Abby Lee Miller Plans Self-Empowering Breast Reduction, Lipo, Facelift Before Cancer Related Spinal Surgery
A month after Miller's gastric bypass surgery, though, Miller was sentenced to a year in prison for bankruptcy and fraud. In an interview with People last month, Miller shared that during her time in prison, she went off her diabetes medication "cold turkey" at the recommendation of the prison doctors.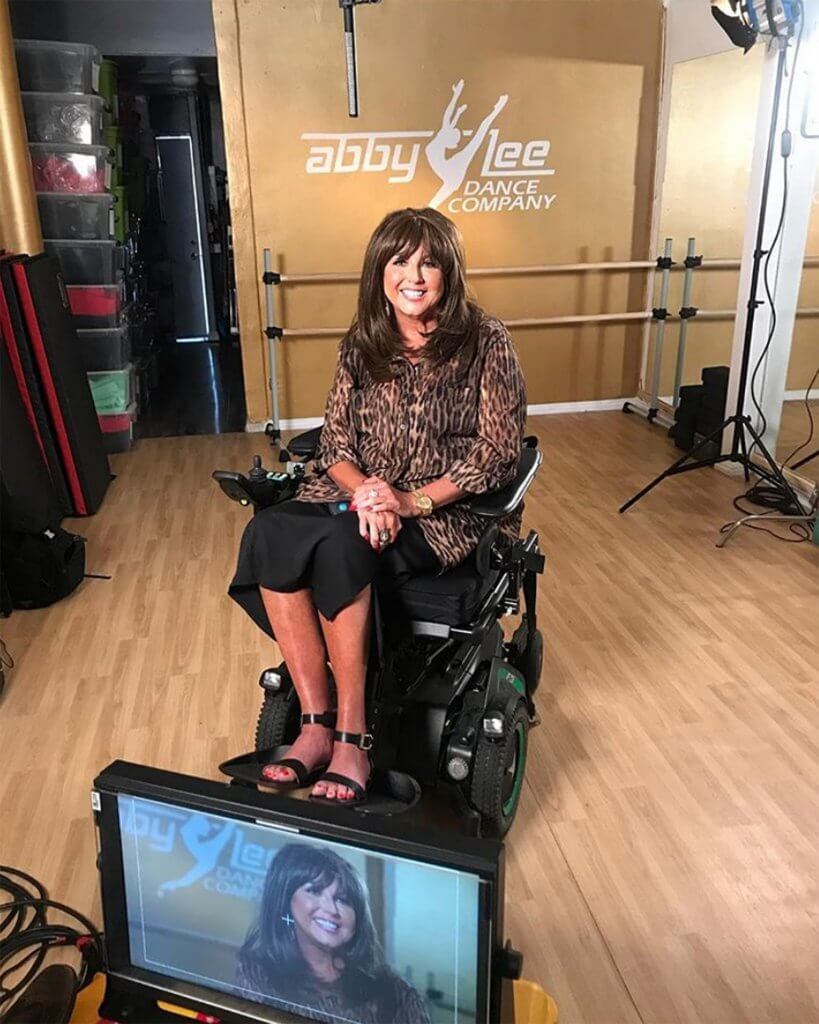 The star now believes that abruptly stopping the medication caused some of her subsequent health conditions. "To go off if it cold turkey, that's what caused all of this," Miller told People's Jeremy Parsons. "That's what caused all of this. That what cause the blood in the lab reports to look so crazy. I had the doctor say to me, 'I can't believe you're walking in here, you should be in a coma right now, the way your lab results look.'" (There is no medical evidence of a link between going off diabetes medication and Burkitt lymphoma, however.)
RELATED: "Dance Moms" Star Abby Lee Miller Gets Knee Replacement After Cancer Battle– How Survivors Handle Other Major Health Concerns
Recovering From Cancer—Then A Knee Replacement
Last month, Miller posted an Instagram video of her swollen knee (with a long scar down the middle), which she captioned, "Drum roll please… The big reveal!!! So what do you all think? Do you have any Battle Scars? Isn't there a better name? Really? God only gave you two knees protect them with proper alignment and wear knee pads when learning floor work!"

The Instagram post came after a total knee replacement surgery, which Miller said she had been putting off for eight years. It will be a while before she is back on her feet again—and Miller's recovery has been painful—but the star is still doing what she's passionate about: teaching dance.
RELATED: Abby Lee Miller Is Back! Tough-Talking Dance Mom Returns to TV After Beating Cancer
This past week, Miller also shared a photo of two of her dance students who visited her during her recovery, captioned, "Thanks for coming to visit!!! You two are always full of mischief – you took my mind off the pain and made me laugh!"

Remarkably, even with her many medical challenges, Miller is still working: she returned to "Dance Moms" for its eighth season last month. The series is now called "Dance Moms: Resurrection"—a title that may very well resonate with Miller herself as she rebounds from the incredible challenges she's faced these past few years.
Learn more about SurvivorNet's rigorous medical review process.
---