High school is scary enough on its own. Most of us can't imagine facing the social pressures of adolescence while also facing a life-threatening disease. But 16-year-old Lexi Myers takes the adversity in stride.
The Penacook, New Hampshire resident realized that something was wrong in the summer of 2017 when she awakened from a nap on a car ride and got sick immediately. Myers and her parents assumed she had a stomach flu, but when days went by with no improvement, they decided to make a trip to the emergency room.
Read More
Again, Myers's symptoms were dismissed as a stomach flu. But after a visit to her family pediatrician, she returned to the emergency room for a more thorough examination. The scans and MRIs made the family glad they had double checked. Myers was
diagnosed
with
pediatric anaplastic ependymoma
—a rare form of brain cancer.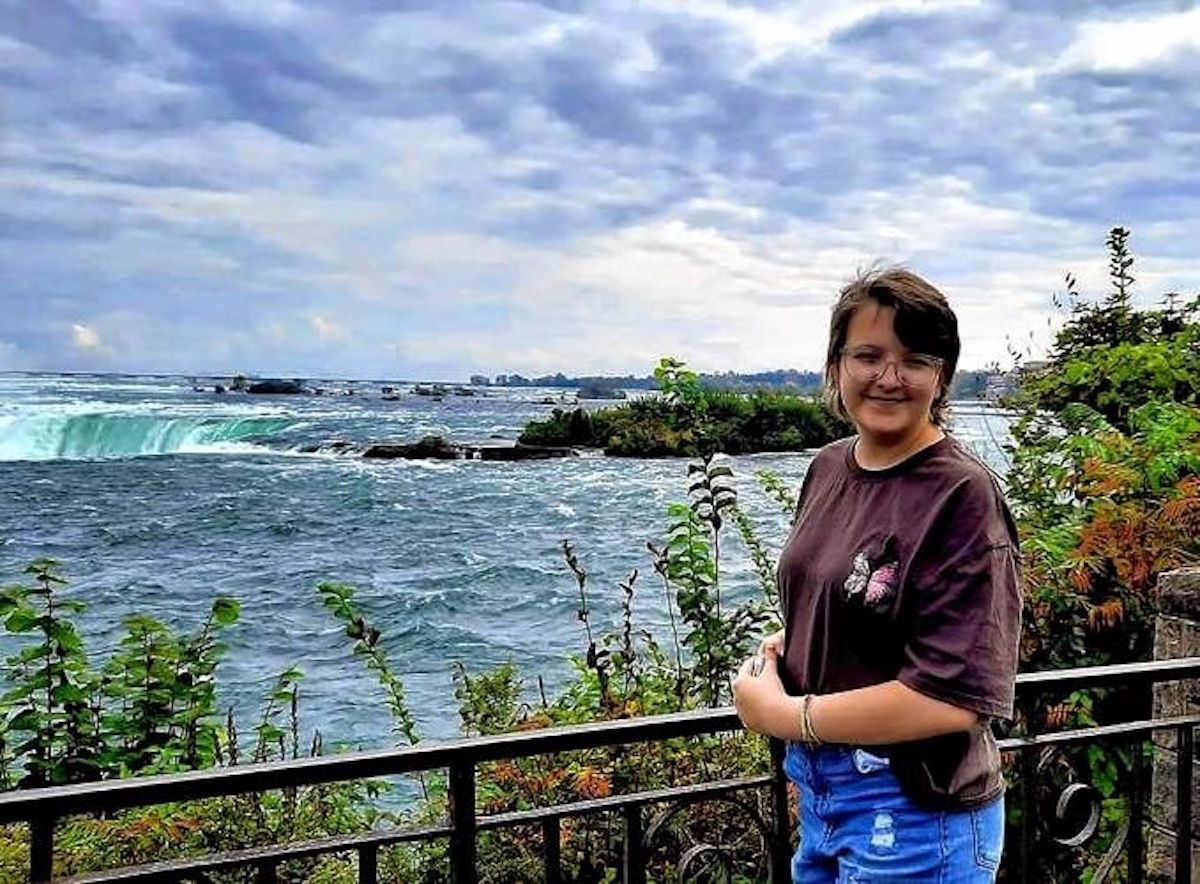 Myers's cancer can cause tumors to develop in the brain, brainstem, and spinal cord. Her tumor was located near the brainstem and the cerebellum. Myers went through three rounds of brain surgery to remove the tumor, followed by multiple rounds of radiation. The surgery and radiation removed the cancer effectively, and the Myers family was able to breathe a bit easier for a time.
But after a year, a follow up MRI scan revealed that the cancer was back. Myers went through more surgery, more radiation, and months of chemotherapy. Again, there were no signs of cancer. Myers spent another year with no evidence of recurrence until an MRI earlier this month showed that the tumors were back for a third time. And now, the cancer has spread to her carotid artery.
Myers's prognosis isn't hopeful, but she is backed by a loving and committed family, and she is ready to give her battle everything she's got. She also has the support of a hometown community that has raised money and even dedicated the last game of the town team's football season to her. Myers is enrolled in clinical trials at a hospital in Georgia, and she is being treated at Massachusetts General Hospital in Boston. The traveling required for her treatment means that she has to spend time away from home and friends, but Myers finds joy in long car rides eating snacks and singing along to her favorite artists like Prince and Ariana Grande.
Clinical trials may offer life-saving treatments for some people and they are also extremely important for scientific research.
Participating in Clinical Trials
Clinical cancer trials are medical research studies that involve people diagnosed with cancer. These trials seek to create better treatments for cancer fighters, but they can also be focused on screening or diagnosing cancer, instead of treatment. Countless people diagnosed with cancer have had life-saving results due to clinical trials, like this man with stage 4 thyroid cancer whose life was saved after taking part in a clinical trial.
Clinical trials are a key tool in the toolbox of cancer patients and their care teams. "Clinical trials help patients receive cutting-edge treatments for cancer that otherwise would not be accessible to them," Dr. Suman Rao, an oncologist at MedStar Franklin Square Medical Center, previously told SurvivorNet. "Patients on trials are also very closely monitored for side effects and often get the extra benefit of the whole research team being involved in their care."
Treatments prescribed to minority patients are all based on the results that work best for the population enrolled in trials, which is mostly white.
From the initial cancer diagnosis, patients and their care teams should discuss options, Dr. Rao says. "Clinical trials should be considered at the first diagnosis of cancer, regardless of stage," she said. "There are new treatments being investigated for every stage of cancer." And that means more options and more reasons for optimism.
Patients should discuss clinical trials with their cancer care team, but can also empower themselves by doing their own research. "There are various resources that can help find clinical trials," Dr. Rao explains, citing the websites for the National Cancer Institute and the American Cancer Society, as places to start.
It's imperative to expand access for clinical cancer trials to the Black community.
Learn more about SurvivorNet's rigorous medical review process.
---