After winning the grand prize in Jeopardy's Teen Tournament this year, Avi Gupta, a resident of Portland, Ore., was inspired to give something back.
Gupta, a graduate of Catlin Gable high school and a freshman at Columbia University, won the  $100,000 grand prize this past June in a dramatic game that ended in a tie-breaker. This week, he contributed part of his earnings to OHSU's Knight Cancer Institute to help people like Alex Trebek, who is currently battling stage 4 pancreatic cancer.
Read More
"This is in honor of  Jeopardy! host Alex Trebek, a man who's been a role model for me my whole life," Gupta told
Portland news station KGW8
. "I hope it makes a difference."
Not surprisingly for the math-oriented Gupta, the amount he donated, several outlets reported, was $10,314, a nod to the mathematical constant pi.
After Gupta made his generous donation, the head of the Knight Cancer Institute, Dr. Brian Druker, and his wife decided to match the amount, it was widely reported.
If you're living in Portland and need information about ovarian cancer, check out these SurvivorNet Resources:
"The spirit behind this bright young person's donation to support cancer research is truly inspiring," Druker says on the OHSU website. "Avi's gift will help support cutting-edge treatments and research into the early diagnosis of pancreatic cancer underway at the Knight Cancer Institute."
Gupta said he's feeling optimistic about cancer research, and that was part of his decision to donate. "Everyone knows someone or has been affected by cancer in some way," he told KGW8. "I believe scientists are winning the fight against cancer, we just need to help them to do more."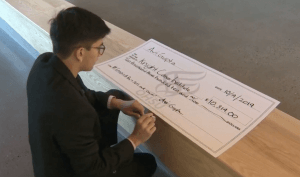 He added that he hopes his donation will inspire other teens to contribute to cancer research: "I really hope that others—young people, especially—will join me in supporting this cause. We are the social media generation."
The Latest in Alex Trebek's Cancer Journey
Trebek announced in March that he had been diagnosed with pancreatic cancer, which is known as an incredibly difficult disease to treat. What's more, the host was diagnosed at stage 4. However, he's maintained an optimistic outlook throughout his months-long cancer journey. He was initially treated with chemotherapy and had responded quite well, announcing in May that some of his tumors had shrunk significantly, and that the results were "mind-boggling." But in September, Trebek announced a reversal of those initial positive results.
In an interview with Good Morning America, Trebek said that he would need another round of chemotherapy after recent tests revealed "sky-high" numbers.
The latest results, his doctors said, meant more chemotherapy was needed. In a recent interview with SurvivorNet, Dr. Diane Simeone, director of the Pancreatic Cancer Center at NYU Langone's Perlmutter Cancer Center, said that the dramatic change in treatment response Trebek experienced is not uncommon for people with pancreatic cancer.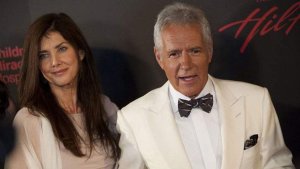 "As a clinician who oversees the care of many individuals like Mr. Trebek, recurrence following what was considered successful treatment is, unfortunately, all too common," Dr. Simeone said. "The more advanced a cancer is … the harder it is to keep it in check."
As of now, Trebek is continuing with his Jeopardy! duties. But he has said that if his skills should diminish due to treatment — and he's admitted that chemotherapy has caused sores in his mouth, which he feels affect his voice — he will step down from his position as host, a role he's played for 36 years.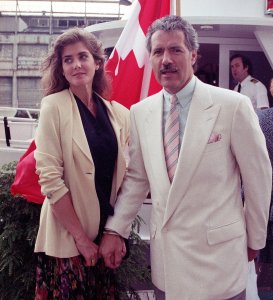 "There are weaknesses that I feel in my body," Trebek told Canadian network CTV News, "but I can always suck it up [when] Johnny says, 'And now, here's the host of Jeopardy.'"
Learn more about SurvivorNet's rigorous medical review process.