Bianca Muniz beat ovarian cancer at age 11 and breast cancer at age 22. Now she's starring in an ad campaign for the singer Rihanna's new line of pink lingerie. Some of the proceeds from the new product line go to breast cancer awareness. Bianca has become an accomplished singer, with an amazing music video that features the stories of other cancer survivors, and was recently featured in a short SurvivorNet documentary. She is talented, determined, and beautiful.
"I've learned to not take life so seriously and to just do what I love," Muniz told SurvivorNet in an exclusive interview. "If something isn't making you happy, and it's not necessary, then it doesn't need to be there."
Read More
24-year-old breast cancer Survivor Bianca Muniz on how she learned to let go, and not take life so seriously
Muniz turned to music as an outlet during her experience with cancer. She was first diagnosed with ovarian cancer when she was just 11-years-old. She was then diagnosed with breast cancer at age 22. It's been a tough road, but Bianca says the disease taught her to appreciate what she can – and forget the rest.
"By my senior year, I had started my own band. Then, it was the fall after my tour and after my graduation that I had been diagnosed," she said. "I fell into a dark hole of Google. It was not good. But for me, it helped. It helped me prepare."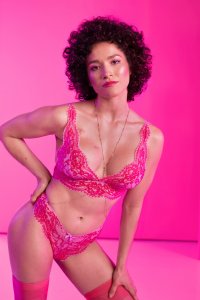 Cancer had a big impact on Muniz's life and art. "This experience has had two different effects on my creativity and my music, so I've gotten a lot of inspiration from it,' Muniz told SurvivorNet. "But also the side effects of treatment, of chemo, and surgery have definitely had a little bit of a negative effect on my voice. But then again, I love performing. I always feel happy after I've performed."
Rihanna's new pink clothing line for breast cancer awareness
After Rihanna's Savage X Fenty collection, a set of underwear and lingerie for all body types and sizes, was a great success, Rihanna is using the Savage x Fenty label to release a collection of pink lingerie and undergarments to raise awareness and money for women with breast cancer.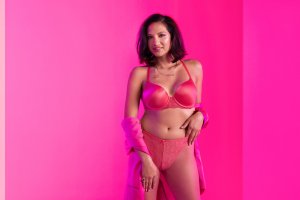 The campaign for the collection focuses on four women with breast cancer — one of whom is Bianca Muniz. Along with Stephanie Seban, Johanna De La Cruz, and Nalie Agustin, she talks about her experience with cancer in a documentary video. The company calls them breast cancer "thrivers."
"I'm a thriver because I'm here," she says in the video. "With both cancer diagnoses, I'm doing what I love, I'm moving forward, I'm not going to give up, and that's why I'm a thriver."
She also says that the changes in her skin due to cancer were some of the hardest to deal with. "I hated my body for a long time. The most difficult part for me, was probably this skin reaction."
And that she wasn't really prepared for them when they happened, "I prepared for the scars on my chest, I prepared for the hair loss, but it's so in your face, the acne, and I was not prepared for that. So that has been the longest journey to self-love, my skin."
"It sucks that it took cancer to get there but I'm here, and I'm learning every day," she says.
A minimum of $3.75 for each product sold will go toward Rihanna's Clara Lionel Foundation, which focuses on researching and supporting women with breast cancer.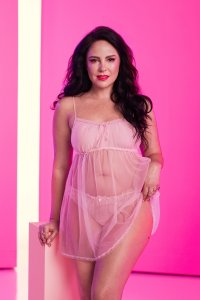 As for Rihanna, she says doing this project to help get the word out about the struggles that women with breast cancer go through every day, "I want to raise awareness for underserved breast cancer communities, and the Savage X Thrivers represent young women of all walks of life living and thriving with cancer," Rihanna said in a statement to Glamour. "The easiest way for people to get involved and make a difference is by shopping this box and collection."
Bianca Muniz and reaching out for support during cancer
After taking on cancer, Bianca Muniz says she lost a lot of friends because people didn't really know how to act around her. Luckily, she found a group of women who understood. "People don't really know how to deal with what I'm going through … I didn't care to talk about what was happening with me," she says. "I just wanted things to be normal, and they just didn't really understand how to do that."
Bianca Muniz talks to SurvivorNet about reaching out for support during cancer
By chance, Bianca stumbled across an Instagram that led her to the "Breasties" – a group of women who support each other through their breast cancer (or other cancer) journeys. "I wanted to be surrounded by positive things … then I found the Breasties."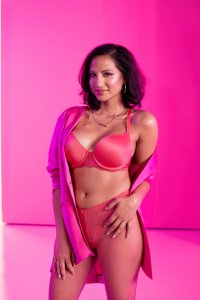 Learn more about SurvivorNet's rigorous medical review process.