Olivia Newton-John, 71, is starting off 2020 wanting, as always, to help others. As she deals with managing her stage 4 metastatic breast cancer, which she discussed with SurvivorNet in a moving and uplifting interview last year, the four-time Grammy award winner and "Grease" star is now slated to headline a huge music festival for Australian wildfires relief.
RELATED: Olivia Newton-John's Astonishing Year — from Her Cancer Journey to How She's Helped Others
Read More
The raging wildfires have already covered some 18 million acres of land and killed 28 people since October, according to
CNN
. Multiple reports also say that some 1 billion animals have been killed.
Newton-John, born in England but raised mostly in Australia, will perform alongside Queen, Alice Cooper and KD Lang on Feb. 16 at the 83,500-seat ANZ Stadium in Sydney's Olympic Park. Aussie comedian and actress Celeste Barber will emcee the event.
The performer has inspired so many with her cancer journey. The three-time survivor works with the Melbourne, Australia-based Olivia Newton-John Cancer Wellness & Research Centre, advocates for medical marijuana and last year joyfully celebrated her hit movie, "Grease," as well as auctioned memorabilia from the hit movie for charity.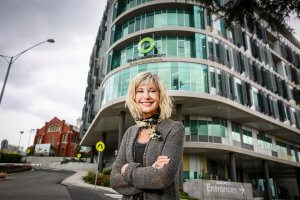 Newton-John's Cancer Journey
Newton-John was first diagnosed with breast cancer in 1992, at which time she underwent chemotherapy and surgery to remove one of her breasts, called a modified radical mastectomy. She was then cancer-free until 2013, when her cancer returned. That time, she received hormone treatment and her cancer entered remission again.
Dr. Ann Partridge, an oncologist at Dana-Farber Cancer Institute, on when you should consider a mastectomy.  
In the spring of 2017, Newton-John's cancer returned a third time. This time it was stage 4, meaning it had spread beyond her breasts and begun metastasizing elsewhere in her body, including in her bones. A painful cancerous tumor in her sacrum—the bone at the bottom of her spine—ultimately caused the bone to break.
Gratitude and 'Winning Over'
When SurvivorNet interviewed Newton-John last year, she talked about how her cancer changed her, and how much she has to be grateful for.
RELATED: Olivia Newton-John Talks to SurvivorNet About How Doctors Mistook Her Second Breast Cancer for a Bruise from a Car Accident
"I've adjusted to living with cancer, which I am very lucky to say I'm able to do," she said. "I'm doing really well. I think that this journey has increased my gratitude, really, because when you've had cancer a few times, and you don't know the outcome, you're just grateful for the moments you're having, or the days you're having, or the hours you're having."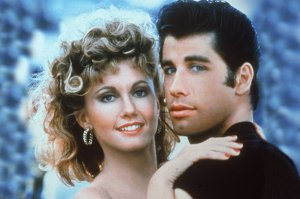 For her, that also means knowing that every obstacle is fleeting. "I think it's also made me more accepting of anything. This too will pass. I will get to the other side, and I intend to live for a much longer time."
RELATED: 'I Want to be Part of Finding the End of Cancer!' Olivia Newton-John Bursts With Optimism as She Discusses Life with Stage 4 Breast Cancer
Her attitude is in keeping with the philosophy she's espoused about her cancer journey. In an interview with NBC earlier in the year, Newton-John said she calls her journey and frame of mind during cancer "winning over."
"I think what you think creates your reality. So that's a decision, you have to make that decision. You know you can be a victim, or you can be a winner and enjoy your life," she said. "It hasn't been easy, of course. I mean I'm human and I go through fear and I go through all the things anyone going through or any other difficult diagnosis [does]. But it's a choice of how you deal with it. So I try to always deal with it in a positive way."
Learn more about SurvivorNet's rigorous medical review process.
---