For a lot of teenagers, popular novels provide a way to feel seen and understood, and to feel a little less lonely during what can be a very difficult time in life. So why do so many teens who haven't had any experience with cancer love to read about it?
RELATED: A Teenage Love Story, And Getting Through Cancer: Meet Sophie and Haydn
Read More
Young adult novelist John Green, whose novel "The Fault in Our Stars" about cancer and teenage romance was a best seller for three years, and which was turned into a movie in 2014 that grossed $300 million, said in an interview with 60 Minutes that young people can relate to and learn from stories about cancer, even if they've never gone through it themselves.
"Maybe lots of teenagers haven't had these particular experiences, but I do think they know of loss, and they know of grief, and they know of pain. Maybe the particulars of an experience aren't universal, but the feelings are."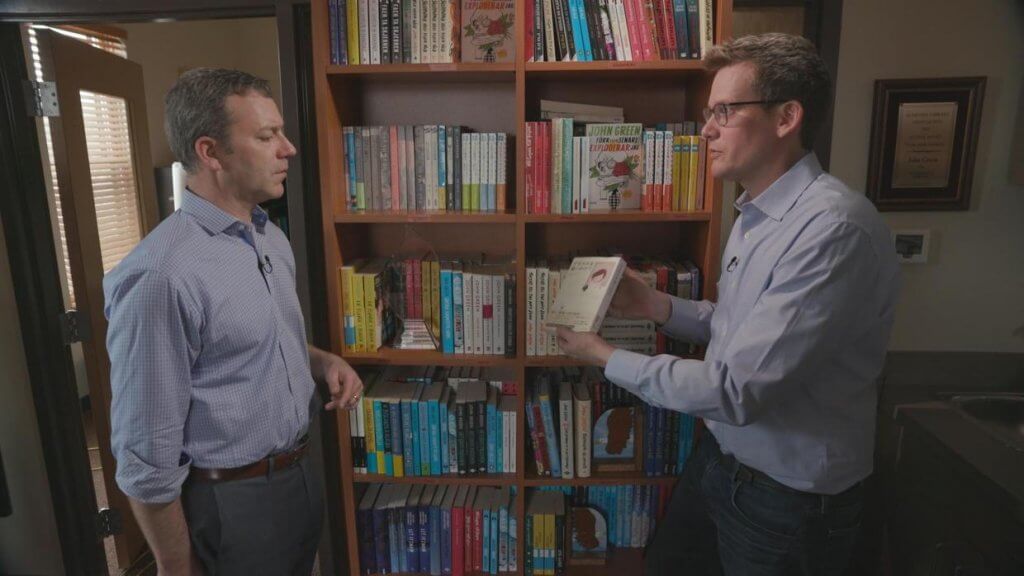 For Green, learning about cancer and love is never more relevant than it is during the teenage years, when everything so new. "They're doing so many things for the first time and there's an intensity to that. You know, there's an intensity to falling in love for the first time and also there's an intensity to asking the big questions about life and meaning that just isn't matched anywhere else," he said in the interview.
RELATED: We Still Don't Know How to Handle Teens With Cancer
And he knows that to be true because of all the questions he did when he was a teen. "I think in some ways I'm writing back to my high school self  to try to communicate things to him, to try to offer him some kind of comfort or consolation."
And because of soul searching he had to do during that period. "I had a difficult time in high school. I wasn't a very good student and I had a lot of self-destructive impulses and I felt scared all the time."
When asked, "What were you scared of?" Green replied, "The short answer is everything."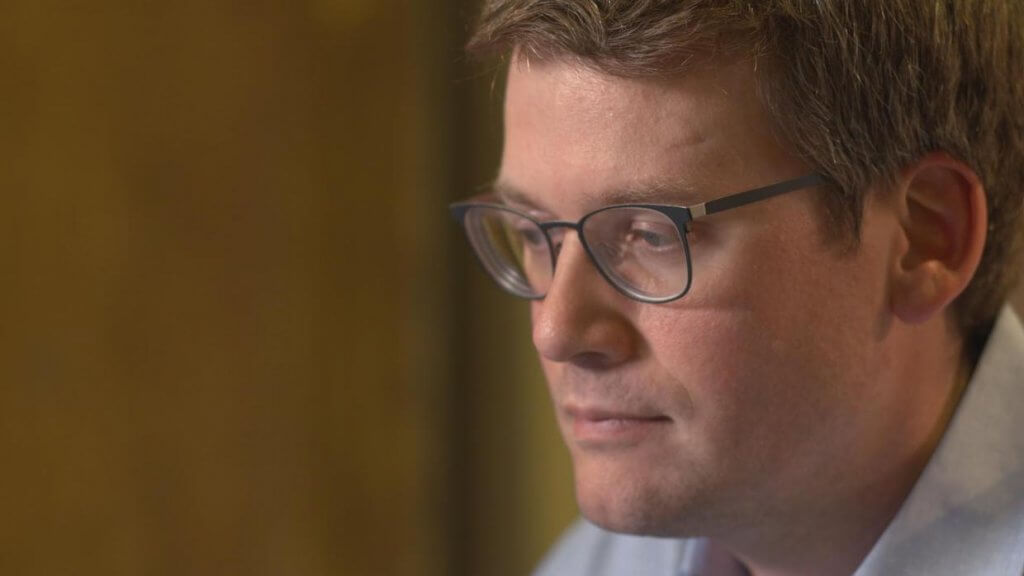 After writing about cancer, Green has taken on mental illness in his most recent book "Turtles All the Way Down." The book deals with anxiety and OCD, which Green himself has suffered since his teen years. "I wanted to try to give people a glimpse of what it is. I wanted to try to put them, you know, at least a little bit inside of that experience," he said.
Challenges facing teens with cancer
No one ever wants to hear the words, "you've got cancer," but if you're a teen—on the cusp of adulthood and already grappling with tumultuous changes taking place in your body and mind— those words can be particularly traumatic.
In terms of cancer treatments, this demographic, known as AYA (adolescent and young adult) has often been referred to as a no man's land: Organizations like the American Cancer Society note that people in this age group can sometimes be caught between seeing pediatricians used to treating younger children and doctors who mainly treat older adults.
Among the many unique challenges that teens and young adults face when they get a cancer diagnosis is concern about their sexuality and body image. Already a fragile and transitory time, losing your hair, weight loss, and other side effects of teenager cancer treatments are particularly potent for these adolescents. "Society has problems dealing with sexuality to begin with, and these patients easily struggle with both their sexuality and body image," noted Dr. Damon Reed, director of the Adolescent and Young Adult Program at Moffitt Cancer Center in Tampa, Florida in an interview prior to this event.
Another issue teens with cancer face is having to become more dependent on their parents, just as they were beginning to break away. "Being a teenager is hard enough," said Mike Reing, MSPT, and co-founder of Advantage Physical Therapy in Falls Church, Virginia in an interview unrelated to this event. "Teenagers are hardwired to try and seek independence, and then it's suddenly yanked out from underneath them. As a parent, you have to get very involved, because they are sick, but it is hard for these kids to figure out when it is safe to try and re-establish a sense of autonomy again."
On top of that, AYAs find it difficult talking to their peers about their illness, even their closest friends. During the teenage years, adolescents are often very focused on their own issues and insecurities. The empathy gene has not yet matured, and so it is almost impossible to understand what a close friend with a cancer diagnosis might be going through. If you do have a boyfriend or girlfriend when you are diagnosed with cancer, you are lucky indeed if you can maintain the relationship. "You almost always lose the girlfriend or the boyfriend, because you are getting cast as different," Reed has observed.
In addition, having specific healthcare wards or centers that specifically address the physical and psychological needs of teens are still not all that common.  Adolescents and young adults are sometimes still treated in adult or children's wards, instead of a unit specifically for their age group.
Progress for teens with cancer
Things are changing. "It's true that 20 years ago, no one was paying attention to the perils of this age group. A lot of people are, in fact studying young adults and cancer, but the information tends to not get decimated broadly," said Reed.
In terms of support, Reing said he's seen some progress as well. He often refers his clients to Life With Cancer, an all-age cancer program in Fairfax Virginia, which offers education and resources specifically for teenagers.  Bitemecancer.org is an educational and resource website for teenagers and livestrong.org has a section devoted soley to AYAs.
Over the past several years, facilities and/or programs designed just for AYAs have been opening, including the Stanford Adolescent and Young Adult Cancer Program in Palo Alto, California, and the Teen and Young Adult Program at Memorial Sloan Kettering in New York City.
Other organizations such as bitemecancer.org offers national teen support programs, education and research for AYAs, and cancer.net has a page devoted to resources for teens, as does the National Cancer Institute. Reed observes, "these patients have an insatiable demand for knowledge, just this thirst to want more and more information on their disease. The typical [teenage] patient just wants to know that they are going to get better."
Learn more about SurvivorNet's rigorous medical review process.