Ken Kercheval, a star of the iconic prime time soap opera "Dallas" who played Cliff Barnes, the big-shouldered oil tycoon rival of J.R. Ewing, has died of lung cancer at age 83.
Lung cancer is the deadliest cancer in the United States.
Read More
Kercheval made his broadway debut in "Something about a Soldier" in 1962, and his first television role came in 1966 when he played the part of Dr. Nick Hunter #1 on a show called "Search for Tomorrow" He later also acted in soap operas such as "The Secret Storm", and "How to Survive a Marriage", before becoming a star of the CBS Television mega-hit "Dallas" as oil man Cliff Barnes, opposite Larry Hagman in the legendary role of J.R. Ewing.
A spokeswoman at Frist Funeral Home in Kercheval's hometown of Clinton, Ind., confirmed his death.
"Kercheval – Supremely talented, a wonderful story teller, slyly humorous and always unpredictable. I hope you, Larry & Barbara are throwing a Texas style heavenly party! RIP sweet brother. XO." wrote Victoria Principal who played J.R.'s on-screen sister, Pamela Barnes Ewing, in an Instagram post.
"A tribute to the great love affair of Afton and Cliff," wrote Audrey Landers, who played Barnes' girlfriend, Afton Cooper, for several seasons. "Ken Kercheval, thank you for being a great friend, scene partner, and for making history on Dallas. You will always be in my heart ♥️."
Kercheval was a heavy smoker, and while 20 percent of people with lung cancer are non smokers, smoking does cause a sharp increase in risk for lung cancer. "Smoking causes lung cancer," says Dr. Joseph Friedberg, Head of the Division of Thoracic Surgery at University of Maryland School of Medicine. "You know, that's it."
Dr. Joseph Freedberg on reducing lung cancer risk by quitting smoking
"If you're smoking, don't smoke," Dr. Freedberg continues. "You never return down all the way to the person who never smoked as far as your risk of lung cancer. But it goes down. It goes down with time."
Kercheval lived with lung cancer for a remarkably long time. His cancer diagnosis has been public since his 1994 surgery, during which he had to have part of his lung removed due to the disease. We don't know the details of Kercheval's treatment plan, but we do know that short of removing an entire lung, there are a few different options for partial lung cancer surgery.
Dr. Raja Flores on surgical options for lung cancer
"So if the tumor is on the outer part of the lung and it's small, you can get something called a wedge resection, which is a piece of pie shaped resection of that lung," according to Dr. Raja Flores, Chairman, Department of Thoracic Surgery at Mount Sinai Health System. "It's a pretty easy procedure. And it removes the lung, and it spares a lot of the lung parenchyma, which is the functional part of the lung."
If the tumor isn't exactly removable through a wedge resection, patients may need an actual "lobectomy." "A lobectomy is when you take out a segment of that lung," Dr. Flores continues. Usually this involved removing one of three lobes on the right lung, "whether it's the upper, middle, or lower," he says.
And it's also possible a patient will need to have surgery on the actual airway in the lung. "There's another operation called a sleeve resection, where you cut the airway and the tumor with it, and you sew the airway back together again," says Dr. Flores.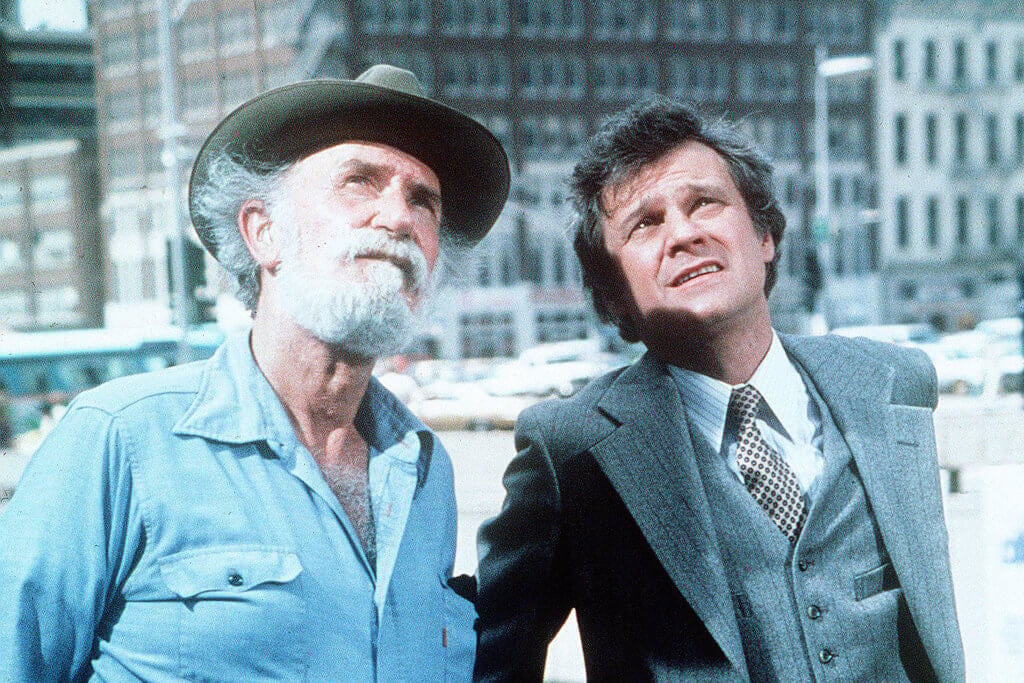 Ken Kercheval and Keenan Wynn in Texas soap opera "Dallas"
Kercheval and Hagman were the only two stars to stay with the show for its entire run from 1978 to 1981, Kercheval appearing in the first two seasons, and becoming a regular cast member during the 1979-1980 (third) season.
And his fellow cast members have shown how much they miss him and his lively spirit already.
Learn more about SurvivorNet's rigorous medical review process.
---