There is a major new study out that tries to poke holes in the vast body of research which finds that eating meat raises the risk for cancer and heart disease.  One of the louder voices on TV, the British journalist Piers Morgan, is rejoicing, but the overwhelming scientific evidence about the risk is still there, experts have told SurvivorNet.
The outspoken British news anchor Piers Morgan — known to many for replacing Larry King Live on CNN from 2011 to 2014 — was enthusiastic as he shared a message on "Good Morning Britain" today: "Meat eaters, no longer feel ashamed!" he said. "Don't let them go into your restaurants and protest!" Eating meat, the meat-loving Morgan announced with a smile, no longer poses a cancer risk. As he shared this announcement, his "Good Morning Britain" co-host Susanna Reid held up a British newspaper with a full-page headline that read, "Bacon's Safe… No 'Ifs or Butties'"
Read More
Is Morgan's announcement legitimate? Is the longstanding link between eating meat and increased cancer risk no more?
Not exactly. While it is true that a big study published in the Annals of Internal Medicine today recommended that adults "continue current processed meat consumption," rather than cut back, the reason behind the recommendation was really nuanced and didn't actually say "meat is safe."
RELATED: How Can Diet Affect My Cancer Risk?
There exists a large body of research about the dangers of eating too much red meat and processed meat.
Krista Maruschak, a Registered Dietitian at the Cleveland Clinic Cancer Center, for instance, explained to SurvivorNet that red meat is considered a "pro-inflammatory" food, and that too much red or processed meat "will add to inflammation in your body, which could increase your risk for cancer, for other co-morbidities in the future."
Knowledge of the risks of too much red meat has influenced major health organizations to recommend plant-based protein over meat consumption. Accordingly, a lot of nutritionists and doctors aren't too happy about this new study and the way the media headlines are interpreting it.  "I am outraged and bewildered," Christopher Gardner, a nutritionist and professor of medicine at Stanford University, told NPR, expressing his fear that people would read this study and interpret it as a major scientific breakthrough in support of meat, which is not the case. "There's a lot more agreement out there than people think," he said, referring to the dangers of too much processed meat.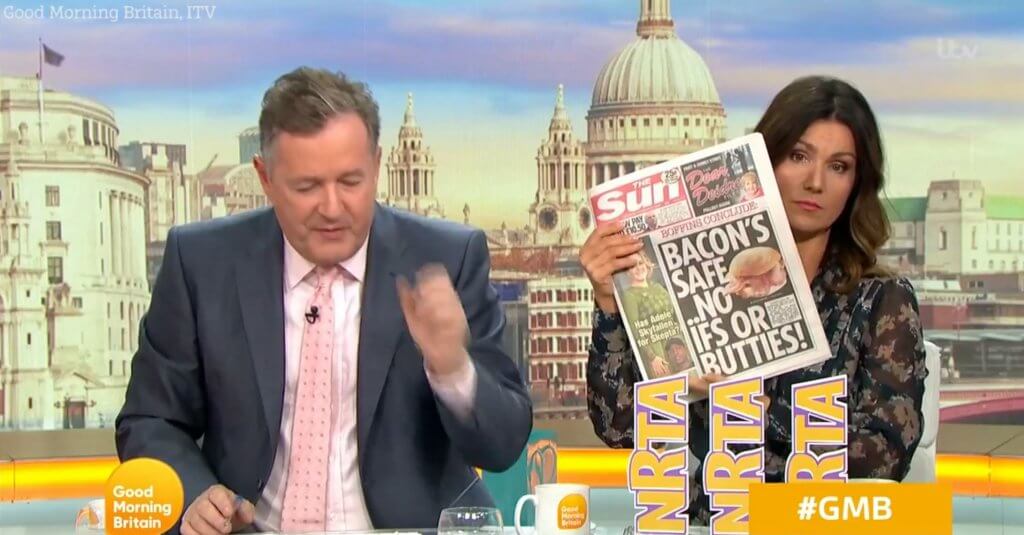 The American Cancer Society ( ACS) currently recommends eating fish, poultry, or beans over beef, port, or lamb, and promotes a diet rich in plant foods rather than processed and red meat. "Processed meat is meat that has been preserved by smoking, curing or salting, or the addition of chemical preservatives," the ACS' guidelines read. It includes hot dogs, bacon, sausage, corned beef, and the like. Scientists are not sure what it is about that processing that is linked to an increased risk of cancer. But simply grinding meat, like chicken or turkey, does not make it 'processed.'"
RELATED: Major Reduction in Cancer Risk by Following Old Standbys Diet and Exercise
Experts have echoed these guidelines in conversations with SurvivorNet. Earlier this year, for instance, Dr. Paul Oberstein, a Medical Oncologist at NYU Perlmutter Cancer Center, told SurvivorNet that people should be wary of eating too much red meat.
RELATED: Even Moderate Amounts of Red Meat Can Sharply Increase Risk Of Colorectal Cancer, New Study Finds
"We recommend reducing the amount of red meat in the diet, reducing the intake of alcohol, and making sure that you eat a healthy and balanced diet," Dr. Oberstein said.
And Dr. Stephen Freedland, the Director of the Center for Integrated Research in Cancer at the Cedars-Sinai Medical Center, told SurvivorNet that while meat itself isn't "the enemy," the way that we process and cook our meats can cause cancer. The World Health Organization, it's worth noting, classifies processed meat as a carcinogen (meaning "cancer-causing") to humans.
Dr. Stephen Freedland spoke with SurvivorNet about how the way we cook and process meat (not the meat itself) is harmful to our health. 
So Why Are the Authors of this New Study Calling What We Know About Processed Meat Risk "Weak Evidence"?
Rather than saying outright that endless processed meat consumption is harmless, the study's authors argued that the guidelines out there suggesting people limit their red meat and processed meat intake are based on "weak evidence." The new study's authors — who are from seven different countries — say that the research out there about the harms of processed meat doesn't offer convincing evidence that meat consumption actually causes cancer, cardiovascular disease, or any of the other conditions linked to meat. In other words, the study was pointing out some holes in the existing research about meat being bad for you, and most of these "holes" had to do with the way the studies were conducted.
RELATED: Eating Chicken May Actually Decrease The Risk of Breast Cancer, According to New Research
The new study's authors measured existing meat research with a grading scale that prioritizes randomized controlled studies (such as the ones that the U.S. Food and Drug Administration requires to approve new drugs). But a lot of doctors say that diet isn't really possible to measure in this way, because its health effects take a long time to develop, and a lot of other factors are at play.
"We're not going to be able to do a randomized controlled trial that is going to definitely answer this question," Dr. Christine Laine, the editor of the Annals of Internal Medicine and a Clinical Associate Professor in the Division of Internal Medicine at Jefferson Medical College told NPR. Dr. Lin did say she stood by the decision to publish the new study (because, she said, it was worth showing people that existing evidence may not be as strong as everyone thinks). But ultimately, she said, "We should just be transparent… I think we should be honest with the public that we don't really know."
Learn more about SurvivorNet's rigorous medical review process.
---