TikTok Head-Shaving Videos Bring Joy
New head-shaving videos have hit TikTok and they are a total inspiration for people coping with the effects of cancer treatment.
A common side effect of chemotherapy is hair loss; other side effects include nausea, fatigue, and nerve pain.
When experiencing hair loss due to chemo, some people opt to wear wigs or scarves or a hat.
TikTok isn't just the place for dance fads anymore – it's the go-to forum for people embracing some of the hard things life throws at them. The video-sharing social networking site now has an
uplifting
set of videos of people who are going through their
cancer battles
and
shaving their heads
while in treatment. So many people can relate to this journey, and we take such inspiration from those who are bravely welcoming their hair-free look in the midst of cancer treatment.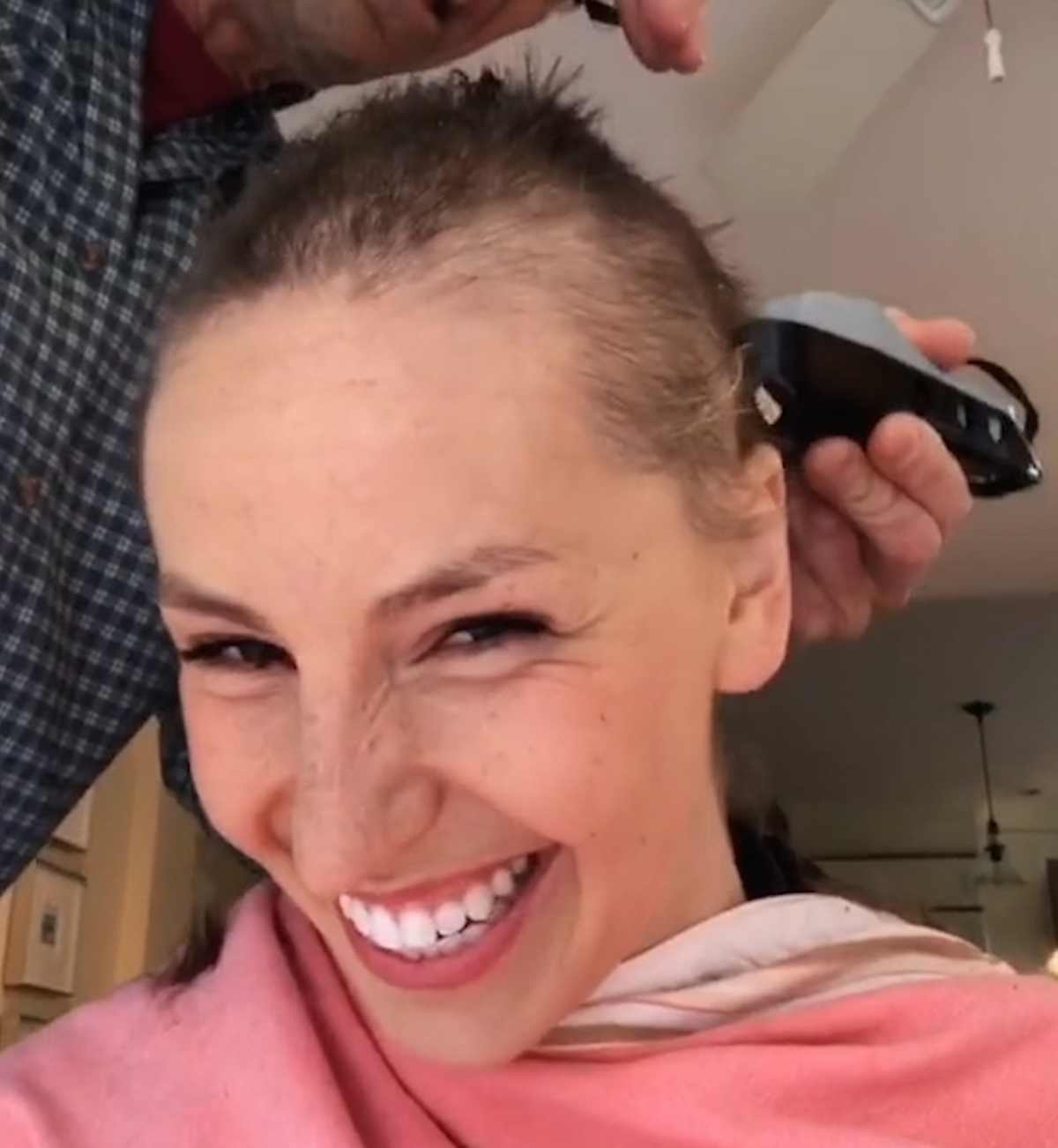 Hair Loss & Cancer Treatment
Read More
Hair loss
is often experienced by people going through chemotherapy to treat their cancer. For some people, the loss can be emotionally and physically draining.
Dr. Zachary Reese
, a Medical Oncologist at Intermountain Healthcare, said in a previous interview, "Not all chemotherapy drugs caused you to lose your hair, but unfortunately, the ones that we typically use for
ovarian cancer
– specifically Taxol – does cause you to lose your hair. And that happens usually about two weeks after that first administration of the chemotherapy. And it will persist as long as you're getting the chemotherapy."
Related: How to Fight Chemotherapy Fatigue
Dr. Reese assures people that their hair will eventually grow back. "But after you stop the chemotherapy treatments, somewhere between four and eight weeks typically after that last dose of the chemotherapy, the hair will start to regrow. And it typically starts with hair on the top of your head and eventually leads to loss of eyebrows, loss of eyelashes. But those will come back after the chemotherapy is stopped. But we understand that that's a big deal for most patients. And there's no wrong or right way to deal with it. So wigs, scarves, hats, however an individual wants to address that is perfectly fine. And there's lots of resources available to try and help cope with that. But the important thing is to keep in mind that when the chemotherapy stops, when the Taxol goes away, the hair is going to start to come back."
Coping with Hair Loss During Ovarian Cancer Treatment
Effects of Chemotherapy
Effects of chemotherapy can include hair loss, nausea, fatigue, and nerve pain. Dr. Lynn Parker, a Gynecologic Oncologist at Norton Cancer Institute, said in a previous interview, "For most patients, they typically get a lot of fatigue, muscle aches, and joint pain in that first 24 to 48 hours after chemotherapy. I feel like we now have great regimens we can use to prevent nausea and vomiting, so that is less of an issue."
Related: Not Your Parents' Chemotherapy: New Solutions for Nausea, Hair Loss, and Other Chemo Side Effects During Ovarian Cancer Treatment
Some of these effects can be managed, though, said Dr. Parker. "But I want to be proactive about managing that as well. Typically, you can see some decrease in blood counts so fatigue. So fatigue again around 10 days or so after the chemotherapy is given. With Taxol, your hair will fall out, but it should grow back. Typically, it would take a few months after chemotherapy is completed for that to happen. And then, the longer-term side effects are things that we can see further down the road in receiving chemo, are, as I mentioned earlier, some fatigue, the neuropathy, the numbness tingling in the hands and feet."
Managing Common Side Effects of Chemotherapy for Ovarian Cancer
Learn more about SurvivorNet's rigorous medical review process.