Timothy Spall's Leukemia Battle
Actor Timothy Spall from the Harry Potter franchise battled leukemia in 1996, and says it profoundly altered the way he viewed life.
Leukemia is a type of blood cancer that results from the body producing a large amount of abnormal white blood cells.
Sometimes, positives – like a renewed lease on life and appreciation for blessings once overlooked – can result from a cancer diagnosis.
Actor Timothy Spall, who played Peter Pettigrew in the
Harry Potter 
films, battled leukemia in the 90s and he's opening up about his disease and how he overcame it.
The English actor is best known for his work on the franchise, as well as his role in The King's Speech, and he was honored with an Officer of the Order of the British Empire (OBE) for his contributions to the arts.
Read More
Spall, 64,
had a newfound perspective on life
, reports Express.co.uk, after his cancer diagnosis in 1996. Shortly before promoting his film
Secrets & Lies
at the Cannes Film Festival, he was diagnosed with an aggressive form of leukemia called acute myeloid leukemia.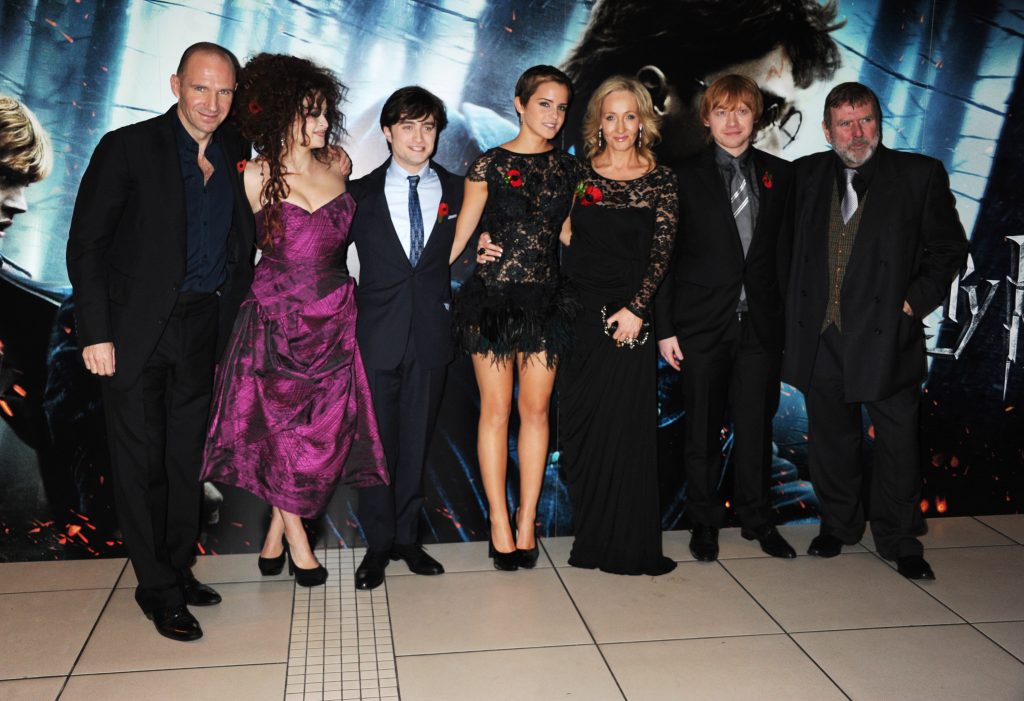 What is Leukemia?
Leukemia is a type of blood cancer that develops when the body produces a large amount of abnormal white blood cells, which prevent the bone marrow from producing any other type of cell, like red blood cells and platelets. Treatment for this disease includes chemotherapy, radiation, and stem-cell transplant.
Related: What is a Stem Cell Transplant For Multiple Myeloma?
Dr. Richard Stone, head of the leukemia program at Dana Farber Cancer Institute, explained acute myeloid leukemia in a previous interview with SurvivorNet.
"It is indeed a cancer of the cells that are destined, in normal situations, to make our blood cells, the red cells, the white cells and the platelets," he says. "But in AML these early cells, grandfather cells, if you will, decide 'no, I'm not gonna make these mature cells.  I'm just gonna make copies of myself,' and that's not good.  You want a few stem cells, but you don't want too many stem cells."
When the stem cells proliferate, it prevents the synthesis of normal red blood cells, platelets and white blood cells.  "You could become fatigued…if normal platelets are low you can have bleeding, and the normal white cells, so if those are low, you can have infection," Dr. Stone says.
What is a Blood Cancer – How is it Different?
How a Cancer Battle Changes You
On The Graham Norton Show, Spall explains how life-altering his 1996 diagnosis was. He tells Norton, "I was diagnosed with leukemia the day I was supposed to go to Cannes, and when I saw everyone coming down the red carpet I was having my first chemo stuck directly to my heart when I was watching this all going on."
Related: Do You Have a Question About Mental Health & Cancer– Strong In Cancer — A New Column From SurvivorNet with Dr. Marianna Strongin
He says that his leukemia diagnosis kept him in an ongoing state of "profundity." He tells the TV host, "When you're in a state of not knowing whether you're going to live or die or not, you're in a state of profundity."
Spall is a great example of how a cancer diagnosis can lead you to rethink your life, examine your choices, and lead to a shift in a new direction; whether it's altering your career course, community, where you live, etc. Sometimes a negative occurrence like cancer can lead to surprising and positive changes.
The actor recalls how, after cancer, the things he once took for granted he saw in a new light. He says, "I remember going out to the park in between treatments and looking at a tree and for the first time really thinking what an amazing thing it was. And for about 10 minutes, I thought, 'That is a really nice tree.'"
Learn more about SurvivorNet's rigorous medical review process.