Support and Respect for a Survivor
As predicted by industry experts, Top Gun: Maverick skyrocketed to breaking a record all-time Memorial Day Weekend opening, which Val Kilmer was extremely proud to be a part of.
Actor Tom Cruise and producer Jerry Bruckheimer wanted to make sure that the beloved Iceman, played by Val Kilmer in the 1986 original film, could be included; Kilmer battled throat cancer in 2015 and his health and vocal chords have suffered due to surgery and treatment.
There's no annual screening for throat cancer, so doctors usually discover the disease when a patient sees them with symptoms that may point to it. Some symptoms include: A persistent cough, changes in your voice, and difficulty swallowing.
Throat cancer has been linked to the human papillomavirus, or HPV, which is sexually-transmitted.
Somewhere out there, Tom Cruise, 59, is celebrating the success of the biggest box office hit of his career, and Val Kilmer, 62, couldn't have been more proud to be a part of it. As predicted by industry experts,
Top Gun: Maverick
skyrocketed to breaking an all-time Memorial Day Weekend opening.
When it was first rumored—and then confirmed—that Cruise was doing a sequel to the iconic film, Kilmer expressed that he hadn't heard anything about it, which had understandably hurt his feelings. After all, he had been recovering from throat cancer, and his speech and health has suffered greatly. The Los Angeles-born star was extra sensitive about the disease affecting his work in the industry he loves so much.
Read More
Apparently, Cruise and the rest of Team
Maverick,
including producer Jerry Bruckheimer, 78, said that was absolutely not the case and had welcomed him back with open arms. They had just been trying to figure out how it would work logistically, and in what way they would incorporate Kilmer, and his legendary character "Iceman," into the film.
Bruckheimer recently told PEOPLE that "crafting that proper moment" was "at the top of their to-do list" from day one.
Related: Val Kilmer Is Back! The Actor and Throat Cancer Survivor Shows Off the Poster for the 'Top Gun' Sequel
"We called Val and told him we wanted to meet him to be in the picture. And he was thrilled," Bruckheimer said earlier this month at the film's world premiere in San Diego. "Tom [Cruise] said he wasn't going to make the movie without him. So the fact that he was able to do it and he worked with us on the script, to have him there and be a part of it was a really emotional day when we filmed him. Because you want to see those two on the screen again, Iceman and Maverick going at it. And that's what movie making and audiences love."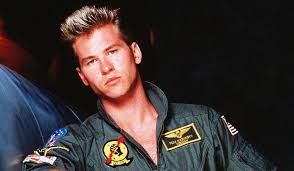 Writer Christopher McQuarrie expressed that the secret [to making great movies] is all in the casting. "You've got Val Kilmer, you're going to be okay," he also noted to PEOPLE of the legendary actor. "There were just days where you're sitting around and thinking about what you're doing and it truly was a responsibility for us. It was something we took really seriously. We never wanted this to be… It wasn't a cash grab. We had to make a movie that was worthy of the original. And then seeing Val there and seeing Tom together, I'm very excited for [audiences] to see that scene," he added.
It must have been a beautiful moment to witness Val Kilmer seeing that scene as well.
In 2015, Kilmer's life and career changed forever when he underwent chemotherapy and radiation to treat his disease, along with a tracheostomy that permanently altered his voice significantly, damaging his vocal chords. After all that he had gone through, Kilmer was happy to be included in any way that they determined.
 

View this post on Instagram

 
Sonantic, which "creates the world's most expressive and realistic artificial voices for the entertainment industry," gathered decades of old voice clips and audio recordings of Kilmer in order to bring his signature voice back to life.
The company said they were contacted by Kilmer's team to see if they could use their artificial intelligence software to recreate Kilmer's voice for upcoming creative work. In a statement, Kilmer said Sonantic "restored my voice in a way I've never imagined possible," which truly must have been music to his ears.
Related: Top Gun Actor Val Kilmer Embraces Artistic Passions During Cancer Recovery—Many Survivors Find Solace In Art
In fact, Kilmer's son Jack, 26, spoke last year just exactly how it felt for his dad to be welcomed back to the film.
"They honor the legacy of Iceman, and he was so stoked by it," Jack told PEOPLE at a premiere for their documentary Val last year. "[My sister] Mercedes and I went down to San Diego to that big naval base for the shoot with Tom Cruise and everyone. And there were hundreds of extras of real pilots coming up to us and telling us that the first Top Gun inspired them to join the Navy and the Air Force. It was one of the proudest moments of being American that you could think of really."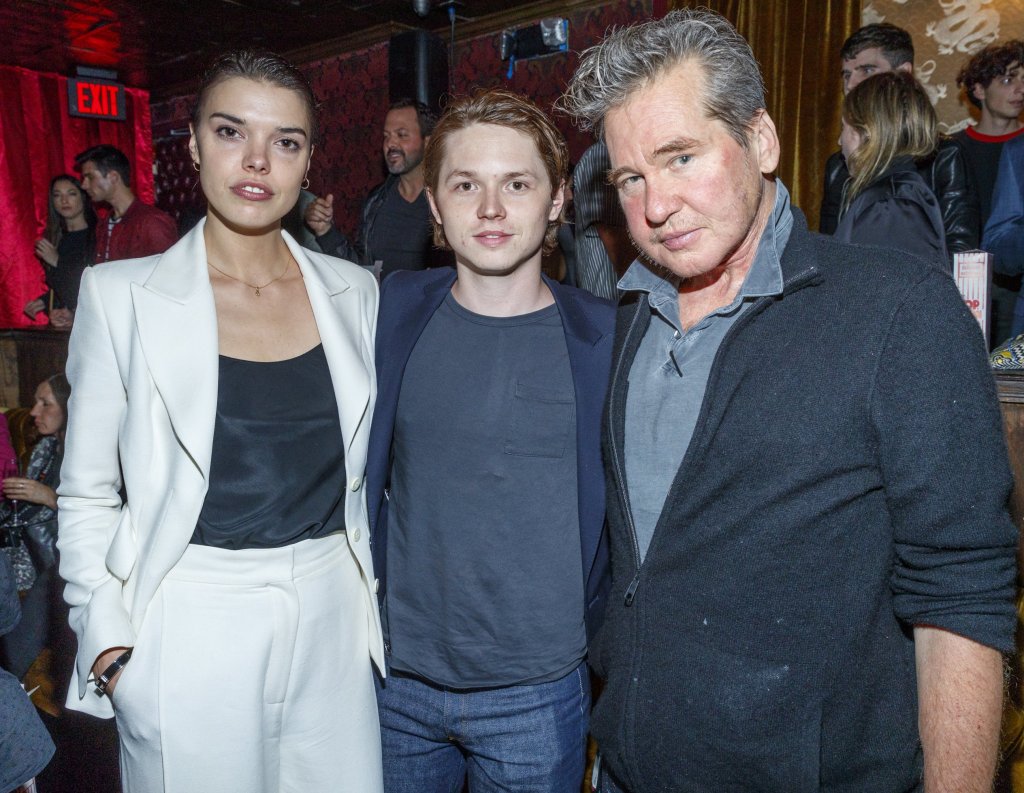 Understanding Throat Cancer
Throat cancer is a type of head and neck cancer where cancerous cells begin in the throat, voice box or tonsils. Some of the main risk factors for this disease include smoking, drinking alcohol, a diet lacking in fruits or vegetables, acid reflux disease and the human papillomavirus (HPV). So, one way to decrease the chances of developing the disease is to get the HPV vaccine.
Related: Vapers and Hookah Smokers Could Be At Higher Risk for Nose, Sinus and Throat Cancers Due To The Way They Exhale, New Research Suggests
Adding His Voice to the Chorus—Artist and Throat Cancer Survivor Michael Rees Gets Behind HPV Vaccine Awareness
Dr. Jessica Geiger, a medical oncologist at Cleveland Clinic Cancer Center, explains the link between throat cancer and HPV in a previous interview with SurvivorNet.
Get the Facts: What Do We Know About HPV-Linked Throat Cancer?
"There are no screening guidelines to screen for throat cancer, unlike cervical cancer with pap smears. And there are no standard tests to determine if you harbor the (HPV) virus," Dr. Geiger said. "However, there is no concern that you're going to spread this cancer to your partner or to anyone else, because at this point your partner has already been exposed to the virus and likely cleared it."
Since there is no routine way to screen for throat cancer, doctors usually discover the disease when a patient sees them with symptoms that may point to it. Some symptoms include:
A persistent cough
Changes in your voice
Difficulty swallowing
Ear pain
A lump or sore that doesn't heal
A sore throat
Weight loss
It's important to note, however, that these symptoms are not exclusive to throat cancer. Still, you should always see a doctor if you have any changes to your health.
Contributing by SurvivorNet staff.
Learn more about SurvivorNet's rigorous medical review process.