Colon Cancer Was a Wake-Up Call for Sharon Osbourne
Osbourne was 49 when she was diagnosed with colon cancer in 2002
Surgery revealed that the cancer had spread to her lymph nodes
During chemotherapy, she almost gave up treatment — until an uplifting visit from Robin Williams shifted her attitude
She later discovered she has the BRCA gene mutation and underwent a preventative double mastectomy
At 49, Sharon Osbourne had gone 3 years without seeing a doctor. It was only at Ozzy's urging that she scheduled the checkup that would ultimately lead to her 2002 colon-cancer diagnosis. "I hate doctors," Sharon admitted. "Ozzy said I had to go. So just to keep him quiet, I went and had a full medical."
"After a blood test, they discovered I was very badly anemic and that I needed to have a colonoscopy," she told Coping Magazine. She later discovered she carried the BRCA gene mutation and underwent a preventative double mastectomy.
Read More
Here are five things Osbourne learned along the way.
1. Embarrassment? Get Over It
Sharon reacted to her colon cancer diagnosis with shock, then with her characteristic raunchy humor. "Why'd they have to find it in my bum, of all places?" she told PEOPLE.
"It's embarrassing. I mean, why couldn't I have had a cute heart-shaped polyp on my vagina?"
"You shouldn't die from embarrassment," is the message from Dr. Zuri Murrell, Director of the Cedars-Sinai Colorectal Cancer Center.
Ozzy, however, "was hysterical, just terrified. The doctor had to come over and sedate him."
While colon cancer is almost completely preventable with screening, according to the Centers for Disease Control and Prevention, about one-third of adults are not getting the recommended screening.
View this post on Instagram
Many people are uncomfortable discussing bowel movements and anxious about the prospect of a colonoscopy, which may lead them to ignore symptoms. "You shouldn't die from fear — and you shouldn't die from embarrassment," is the message from Dr. Zuri Murrell, a colorectal surgeon at Cedars-Sinai.
2. Laughter Matters
Kelly Osbourne, 35, recounted a particularly dark moment during Osbourne's colon cancer battle, on the first episode of The Osbournes Podcast. While she was undergoing chemotherapy, Sharon's hair started falling out. She withdrew to her room and considered giving up.
Related: Robin Williams Brought Much-Needed Laughter to Sharon Osbourne During Dark Moment in Her Colon Cancer Battle
Their father Ozzy, 71, asked Robin Williams to cheer her up. "Dad said laughter is the best medicine and organized for Robin to come over and make mom laugh, and he just dropped everything and came over to the house and got in bed with Mom," Kelly said.
Related: New Film Will Be 'Epic Story of Survival' Says Sharon Osbourne, Who Beat Cancer: 'Story of Overcoming Everything Thrown at You'
Williams' visit was just what the doctor ordered: "I just remember sitting at the bottom of the stairs and we went from crying, not knowing what to do, to just peeing ourselves laughing because we could hear Mom upstairs in her room laughing with Robin," Kelly said.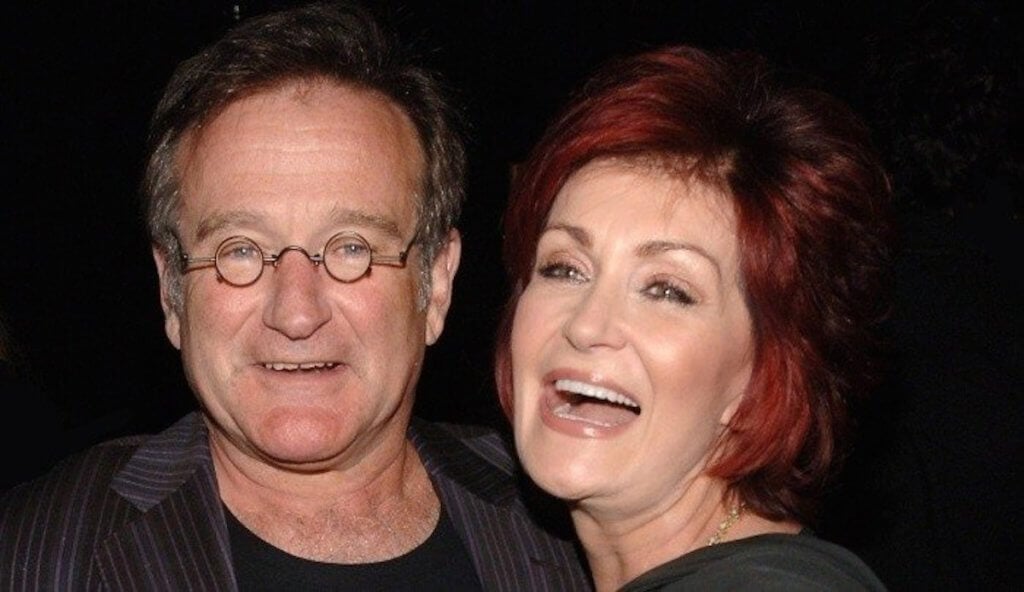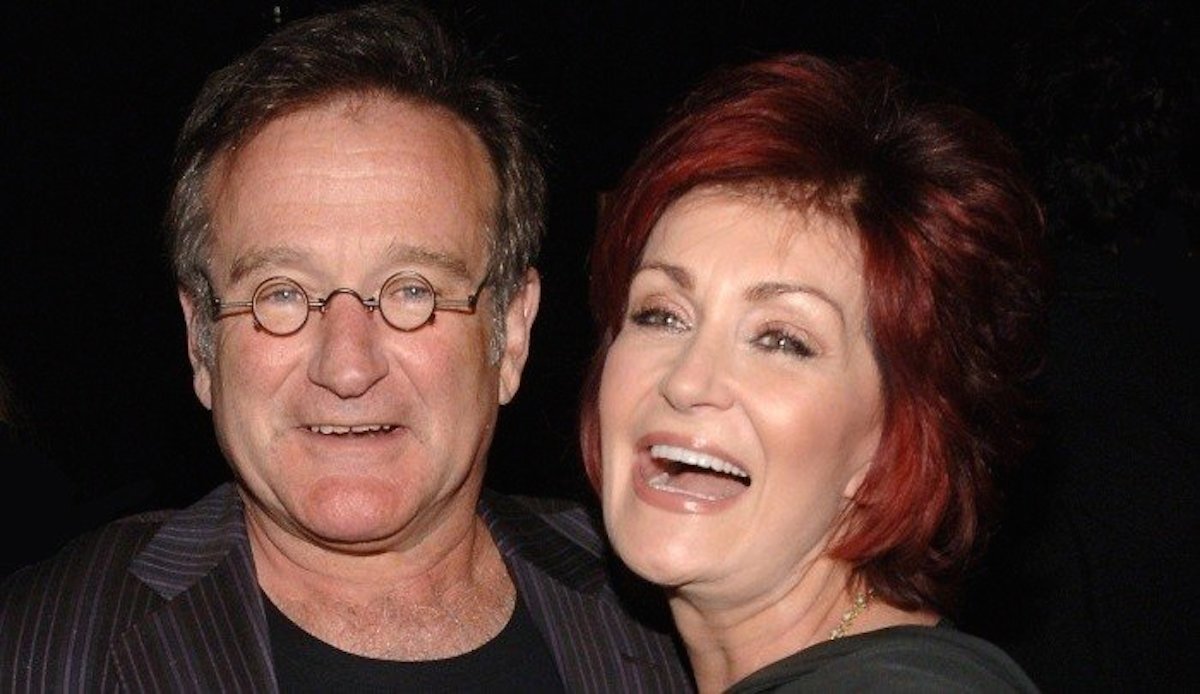 During chemotherapy, Osbourne had given up on treatment until a visit from Robbin Williams changed her outlook
"And, the next day it changed everything and Mom went back to chemo," she added.
3. Early Diagnosis Leads To Better Outcomes
Sharon had surgery to remove a foot of large intestine and some surrounding lymph nodes in July 2002. One of the lymph nodes tested positive for cancer, which indicated that the disease had spread beyond her colon.
Related: Smart Tips For Getting Cancer Screenings Right Now From The Chief Medical Officer of the American Cancer Society
Osbourne underwent chemotherapy and has remained cancer-free.
4. Diet Matters, Drinking Does, Too
Like Ozzy, Sharon is a recovering alcoholic. For years, she ate badly and weighed as much as 224 pounds. "My vice is that I like crap food. I'm a connoisseur of junk," she told PEOPLE. In 1999, she lost 95 pounds after gastric bypass surgery. While doctors say that the operation didn't increase her cancer risk, her drinking and fatty diet did. "I can't regret whatever's in the past," she says.
Related: Even Moderate Amounts of Red Meat Can Sharply Increase Risk Of Colorectal Cancer, New Study Finds
In March, hot dogs, bacon, and deli meat came under fire by a group of California physicians who cited their health risks.
Colorectal surgeon Dr. Heather Yeo believes high levels of alcohol can predispose people to pancreatic, liver, and colon cancers.
"Consuming 50 grams of processed meat—about the size of one hot dog—per day increases the risk for colorectal cancer, pancreatic cancer, death from heart disease, and diabetes by 18, 19, 24, and 32 percent, respectively," the complaint filed by the Physicians Committee for Responsible Medicine stated.
RELATED: Could One Man's Love of Processed Meat Have Caused His Colon Cancer? The BBC's George Alagaiah Thinks So!
The 25,000-member group insists there is "no safe amount" of processed meat.
When it comes to alcohol's influence on cancer risk, the data is mixed. Colorectal surgeon Dr. Heather Yeo says that she does believe high levels of alcohol can predispose people to certain types of cancer–including pancreatic, liver, and colon.
But Dr. Yeo says, with alcohol, moderation is key. "For women, anything over a half a glass or a glass a day is probably not helping your overall health. For men, they can probably go one to two glasses before they start seeing health effects."
5. BRCA Gene Mutation Links Colon & Breast Cancers
After her treatment was complete, Osbourne tested positive for the BRCA gene mutation, which put her at high risk of developing breast cancer as well.
Dr. Ophira Ginsburg, Director of the High-Risk Cancer Program at NYU Perlmutter Cancer Center, says BRCA1 and BRCA2 genes have at least  1,000 different mutations that can cause an increased risk of cancer.
Although most colon cancer affects people with no family history or genetic predisposition to it, a small amount of people do suffer from hereditary colon cancer.
The most common of these is called Lynch Syndrome, or Hereditary (Non-Polyposis) Colon Cancer. Lynch Syndrome can be passed down from either parent, and if you have it, you have an 80 percent chance of developing colon cancer in your lifetime. These are some of the factors doctors look out for:
Three relatives that have colon cancer
Two consecutive generations with colon cancer (for instance, your mother and your grandmother on your mother's side)
One of these relatives diagnosed before age 50.
If this sounds like your family, genetic testing will be the next step. If you test positive, you'll need to undergo earlier screening for colon cancer, starting at age 25.  If you do develop colon cancer with Lynch Syndrome, then your treatment will be tailored to prevent additional cancers from developing.
Learn more about SurvivorNet's rigorous medical review process.
---