Stopping Cancer Treatment
Facebook executive Nicola Mendelsohn announced she has to stop cancer treatments because of the COVID-19 outbreak.
Mendelsohn was diagnosed with a rare blood cancer, Follicular Lymphoma, in 2016.
The tech mogul also says that she hasn't been told when she will be able to start treatments again
We haven't heard many times across the cancer world that COVID-19 has stopped treatment cold, but now we have a prominent executive publicly saying exactly that. This is very upsetting news, and scary for cancer patients everywhere.
Lady Nicola Mendelsohn, 49, has been battling a rare form of blood cancer, Follicular Lymphoma, since 2016. She has continued to fight through the disease, but revealed due to the COVID-19 outbreak, her treatment has paused. Since the disease is so rare, researchers don't have a large amount of information on the type of blood cancer, so it's unclear when her treatment can resume.
Read More
"Because of Covid, I had to stop my cancer treatment,"
Mendelsohn told Good Morning Britain
. "I was one of the many cancer patients in this country, and around the world, that had to stop their treatment and I can't pick it up. So, I am hoping the treatment I have had will stand me in good stead for the longest time possible."
Related: People With Blood Cancer Are More Vulnerable to COVID-19: What You Need to Know
People battling cancer like Mendelsohn are considered "high risk" during the outbreak, as their bodies are extra susceptible to serious health complications if exposed to the virus. She's been sheltering in place amid the pandemic, but admits waiting to get her next treatment is a sort of "mind game" since it's unclear when exactly that will happen, or if the disease will get worse during that time.
"Of course it's challenging having a disease like Follicular lymphoma," Mendelsohn says. "Because of the lack of research there is, they don't know when it's going to come back. What they can tell me is that this treatment that I was on for two years, of which I was able to get for 18 months, will prolong the need for me to need the next treatment. I'm hoping I got enough to really push it out, but they can't tell me. The mind games are the things that are the hardest for anybody living with an incurable disease, because you don't know when it's going to come back.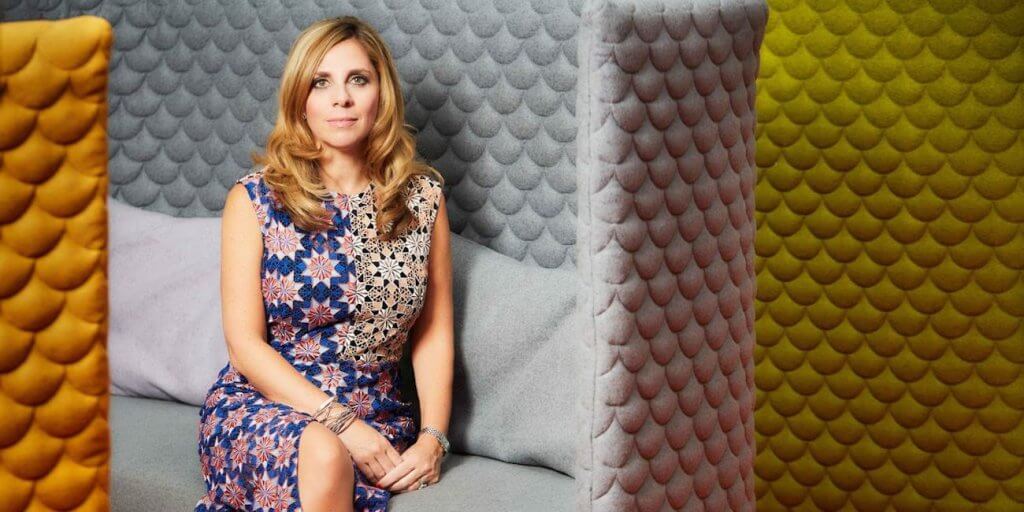 What is Follicular Lymphoma?
Follicular Lymphoma is an extremely rare, slow-growing type of B-cell Non-Hodgkin's Lymphoma, a type of blood cancer, according to the National Cancer Institute. Among 100,000 women and men, only 2.7 new cases of Follicular Lymphoma occurs every year, and the five-year survival rate stands at 89%. However, due to the lack of research surrounding long-term treatment options for this disease, the cancer has been referred to as "incurable."
Related: Blood Cancer Comes in More than 100 Varieties: How They Differ & What They Have in Common
Since her 2016 diagnosis, Mendelsohn has pushed for more research surrounding this disease, and launched the Follicular Lymphoma Foundation (FLF) in order to fund more research, give patients better treatment options, and help those battling the disease to get the support they need.
Female Figures Speak Out
It's not always easy to discuss your cancer battle in the public eye, but sometimes raising awareness can help tremendously. Mandy Ginsberg spent 14 years on the executive team at the Match Group, which owns popular dating sites such as Match.com, Plenty of Fish, Tinder and more, but after finding out she had a BRCA gene mutation, which significantly increases a woman's risk of developing both breast and ovarian cancers, she underwent a preventative mastectomy.
Related: 'As Women, It's Hard for Us to Ask For Help': Cancer Pre-vivor & CEO Mandy Ginsberg on Finding Balance in Life
Not only did this experience make Ginsberg appreciate how important being proactive is, but she also notes how women need resources in order to cope with these experiences, and openly talking about them. Discussing a cancer diagnosis largely depends on the person, but sometimes it can be the perfect way to share how you're feeling.
Former Match CEO Mandy Ginsberg talks about her preventative mastectomy and why women need resources
"For us, we've got one body and that's it," Ginsberg tells SurvivorNet. "Hopefully with the work that's happening more women have access to more resources, and I had a lot of people I could pick up the phone and call, but not everyone does. So my hope is that these resources will give people access, which is just as good as picking up the phone call and calling your friend."
Learn more about SurvivorNet's rigorous medical review process.