Living a Healthy Life After Cancer
Comedian Julia Louis-Dreyfus, says her stage 2 breast cancer diagnosis motivated her to be "even more" health-conscious.
Louis-Dreyfus was diagnosed with stage 2 breast cancer back in 2017.  She was announced to be "cancer-free" about a year later after undergoing chemotherapy and a double mastectomy.
.Regular exercise, a balanced diet, and managing stress are what SurvivorNet experts recommend for people regardless of their health, but especially for cancer warriors and survivors.
"The more physically fit you are going through your cancer treatment, the fewer side effects you'll have and the faster you'll get back to your normal quality of life," Dr. Sairah Ahmed says.
Comedian
Julia Louis-Dreyfus
, 62, says she's always been one to focus on eating healthy and staying active, but it was her stage 2 breast cancer diagnosis that motivated her to be "even more" health-conscious.
The award-winning actress, known for her roles in "Seinfeld" and "Veep," received her cancer diagnosis back in 2017, however, after undergoing chemotherapy and a double mastectomy, Louis-Dreyfus was dubbed "cancer-free" the following year.
Read More
RELATED: What You Need to Know About a Healthy Diet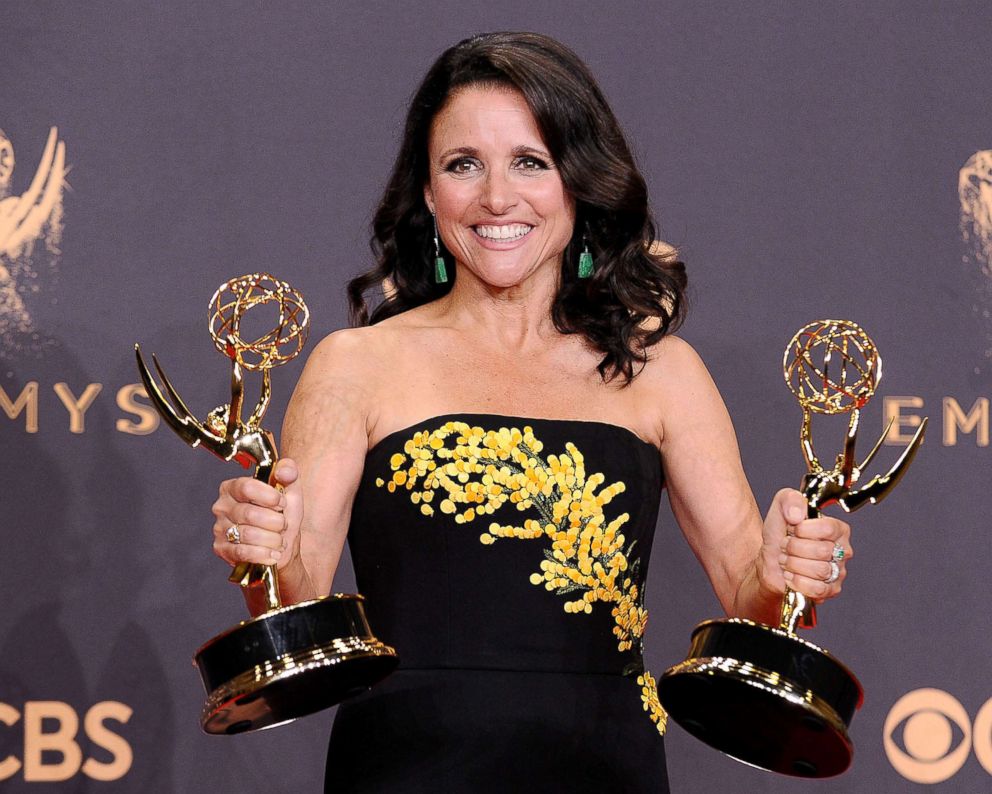 Following her cancer battle, Louis-Dreyfus opened up to Woman's World about how the disease inspired her to be more healthier than ever. The mom of two told
Woman's World
, "I've always been a healthy eater and an exerciser, but now I'm even more so.
"I'm kind of hyper-vigilant about it; getting a certain amount of exercise in for certain a week and trying to live as clean a diet as I possibly can. I mean, you know, within moderation!"
Louis-Dreyfus now focuses her diet on lean proteins and lean vegetables.
Back in 2008, she opened up to Harper's Bazaar about her healthy way of living and "sensible indulgence.
RELATED: Comedian Julia Louis-Dreyfus Reveals Miscarriage Early in Marriage Her Undeniable Strength Amid Challenges
She explained, "For lunch, I'm a big fan of chicken and turkey. I like a really good turkey sandwich. I find that it does the trick, makes me feel satisfied. I love salads, too, but I usually have a sandwich. And I'm a big fan of those baked Ruffles potato chips."
Louis-Dreyfus also makes it a point to eat breakfast, often putting avocado on wheat toast or eating egg whites in the morning.
As for "dieting," Louis-Dreyfus admits being strict with her food intake doesn't make her happy.
"I tried one of those things where they deliver meals to your house, which lasted 24 hours. I felt like it was a prison sentence, eating that crap," she explained. "I like my freedom. The minute I feel deprived, that's when I get into trouble."
RELATED: 'Julia Louis-Dreyfus Says She Was 'Terrified' When She Learned She Had Breast Cancer, but Grateful for Family To Help Her Through It
She noted how she adds in an additional hour of Pilates or going on hiking trails for an hour, about four times week.
"There's nothing that makes me happier. And I really like to eat, so it's the only thing that keeps me from being a huge fatty pants," she added.
Julia Louis-Dreyfus' Cancer Journey
Louis-Dreyfus was diagnosed with stage 2 breast cancer back in 2017. Following her diagnosis, she went public with news on her social media channels to an outpouring of support.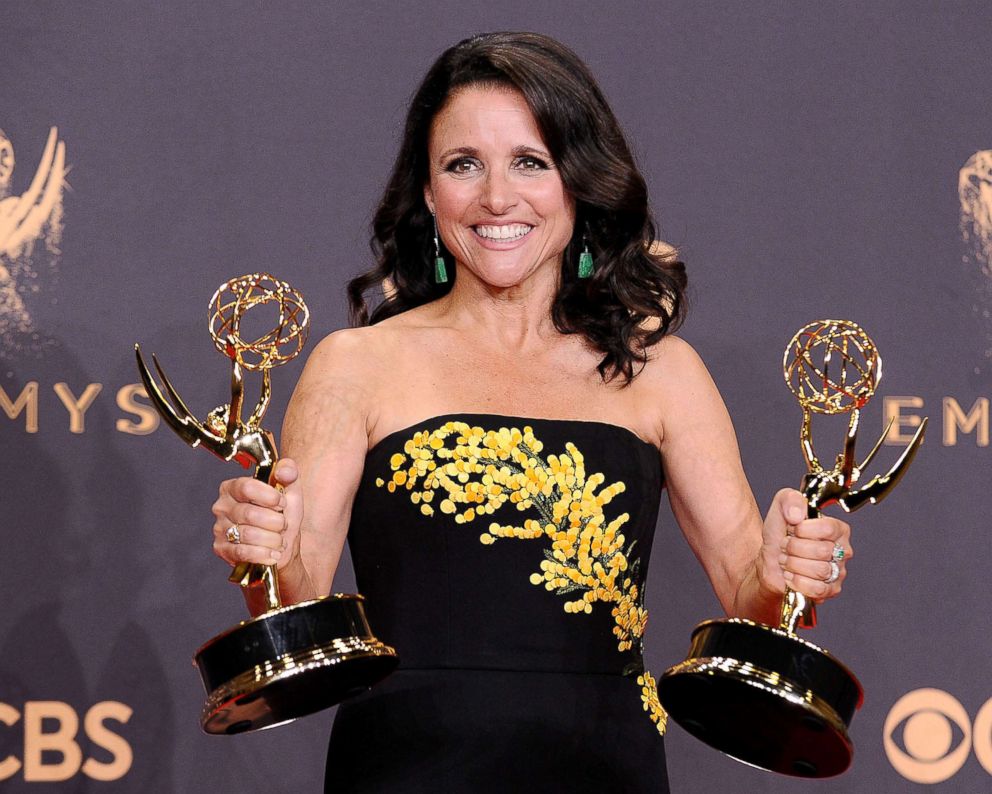 "1 in 8 women get breast cancer. Today, I'm the one," she wrote in her tweet.
"The good news is that I have the most glorious group of supportive and caring family and friends, and fantastic insurance through my union."
Her tweet continued, "The bad news is that not all women are so lucky, so let's fight all cancers and make universal health care a reality."
Just when you thought… pic.twitter.com/SbtYChwiEj

— Julia Louis-Dreyfus (@OfficialJLD) September 28, 2017
As Louis-Dreyfus bravely fought her breast cancer head-on, she underwent six rounds of chemotherapy and a double mastectomy during her treatment. It took roughly a year, but in October 2018, she announced she was cancer-free.
"I got diagnosed with cancer, and I powered through it," the long-time actress turned cancer warrior told People, during a 2018 interview.
"I came out the other side. I'm grateful for all of it," she continued.
WATCH: Understanding Your Breast Cancer Diagnosis
The Importance of Living a Healthy Lifestyle
Much of Louis-Dreyfus' health values align with what SurvivorNet experts also recommend. Her experience as a cancer survivor helps bring greater awareness and appreciation of the benefits a healthy lifestyle brings.
The general recommendations for a healthy lifestyle are the same whether you have cancer or not. Dr. Ken Miller, the Director of Outpatient Oncology at the University of Maryland Greenebaum Cancer Center, has some guidelines for cancer survivors who are concerned about a recurrence:
1. Exercise at least two hours a week, and walking counts.
2. Eat a low-fat diet. The Women's Intervention Nutrition Study, which looked at early-stage breast cancer patients, found that a low-fat diet was associated with reduced risk for cancer recurrence, particularly in those with estrogen receptor-negative cancers. Other studies have found that foods with a high glycemic index that are digested quickly and cause a spike in blood sugar may lead to tumor growth in lung cancer patients.
3. Eat a colorful diet with lots of fruits and vegetables. The American Cancer Society recommends aiming for two to three cups of vibrant vegetables and fruits each day.
4. Maintain a healthy weight. Studies have shown that being obese can increase your risk for several types of cancer.
WATCH: Maintain a Good Diet.
Importance of a Healthy Diet
Keeping a nutrient-rich diet has many benefits no matter your age or health battle you may or may not be facing. However, for cancer warriors, your diet can have a big impact even during cancer treatment.
Krista Maruschak, a registered dietician at the Cleveland Clinic says your diet while undergoing chemotherapy is critical.
"When the patient is in chemotherapy, we really just want to manage their side effects, and we want to maintain their weight," Maruschak previously told SurvivorNet.
Maruschak recommends six small meals throughout the day. She suggested adding things like olive oil, avocado, dairy, peanut butter, nuts, and hummus to boost calories and protein.
Major Reduction in Cancer Risk by Following Old Standbys Diet and Exercise
A recent study showed the association between ultra-processed food consumption and colorectal cancer risk among men, and also women. The study looked at the diets of over 200,000 men and women over a period of up to 28 years, and the U.S. study found a clear link between ultra-processed foods and colorectal cancer, the third most diagnosed cancer in the U.S. in men.
Ultra-processed foods include pre-packaged products like soups, sauces, frozen pizzas, microwave meals, and foods like hot dogs, ham, salami, bacon, French fries, sodas, sausages, store-bought cookies, cakes, candy, ice cream, and many more.
Regular consumption of unhealthy foods also leads to obesity and cardiovascular disease and can impact one's overall mortality rate. Try to make healthy food choices as often as possible.
Instead of cakes and cookies and hot dogs, opt for healthier choices at the grocery store and while ordering takeout. Steer towards leafy greens, "good" fats like salmon and almonds, antioxidant-rich fruits like blueberries, superfoods, like green tea, and more. Your body and your long-term health will thank you!
When it comes to beverages, think beyond sugary drinks and consider how alcohol impacts your health. The National Cancer Institute reported 4% of cancer cases in 2020 can be attributed to alcohol consumption.
Emotional and Physical Benefits of a Healthy Diet
When people think about a healthy diet, they often imagine it's just about looking good or maintaining a certain weight—but it's so much more than that. A nutritious, balanced diet can significantly boost both your physical and emotional health. SurvivorNet experts explain why.
Physical Benefits
Energy Boost: Consuming nutrient-dense foods like fruits, vegetables, lean proteins, and whole grains keeps your energy stable throughout the day. No more energy crashes in the middle of the afternoon!
Reduced Disease Risk: A diet high in fruits, vegetables, whole grains, and lean protein can help reduce the risk of numerous illnesses, including heart disease, diabetes, and certain types of cancer.
Healthy Weight Management: By choosing healthier alternatives and portion control, we can maintain a healthy weight, which can prevent various health conditions like obesity, hypertension, and heart diseases.
Overall Physical Health: Adequate nutrients contribute to strengthening your immune system, improving gut health, promoting good sleep, and enhancing your body's recovery process, leading to overall better physical health.
Emotional Benefits
Mood Improvement: Prior studies have demonstrated that eating a healthy, balanced diet and avoiding inflammation-producing foods may be protective against depression. A nutrient-packed diet might keep you happier!
Stress Reduction: Certain nutrients, like magnesium, can potentially help your body manage stress. Foods such as leafy greens, citrus fruits, and nuts can potentially help lower stress.
Better Brain Function: Nutrients like antioxidants, B vitamins, and healthy fats are known to protect brain cells and boost brain function. Eating a balanced diet can keep your mind sharp and improve memory and concentration.
Improved Self-esteem: Nourishing our bodies can boost one's self-perception and encourages a positive relationship with food, promoting healthier self-esteem.
The moral of the story here is that a healthy diet isn't just for losing weight or looking great—which are both fantastic side benefits. It's also about taking care of our bodies from the inside out. The beauty of it is that it's never too late to start making better food choices.
Keeping Fit and Managing Stress
Similarly, to a balanced and healthy diet, staying fit with regular exercise has a plethora of benefits for cancer warriors and their loved ones alike.
Recommendations for a Healthy Lifestyle
"The more physically fit you are going through your cancer treatment, the fewer side effects you'll have and the faster you'll get back to your normal quality of life," Dr. Sairah Ahmed, told SurvivorNet. Dr. Ahmed is an associate professor in the Department of Lymphoma/Myeloma, Division of Cancer Medicine, at MD Anderson Cancer Center.
Far from just physical fitness, Dr. Ahmed emphasizes the importance of emotional strength, both for patients and their loved ones.
"Stress control is often something that is not talked about and is not given much weight, but there is a lot of stress, both in terms of the patient who's going through cancer, as well as the family who has to support that patient," she says.
Of course, there are health worries. But there are so many more challenging factors to tackle, too.
"There's financial stress, there's emotional stress, and being able to deal with that as well as talk to professionals when you need it, is very important," she says. "Staying on cancer treatment is the one thing that will help to cure your disease, and if you are so sad or so overwhelmed that that doesn't happen, then you're actually going to compromise your cancer treatment."
She recommends preparing for stress and seeking professional support if needed, as a key piece of preparing for cancer treatment.
Dig This: The Obstacles to Eating Healthy, and What You Can Do About 
Contributing: SurvivorNet Staff
Learn more about SurvivorNet's rigorous medical review process.
---