Julia Louis-Dreyfus, 58, has been nominated for her seventh Emmy Award for playing Selina Meyer on the HBO series, "Veep." Remarkably, the acting performance she's being recognized for—that of the show's final season—came directly after Louis-Dreyfus made it through six rounds of chemotherapy and a double mastectomy for her stage II breast cancer.
In a new interview with the Los Angeles Times, Louis-Dreyfus opened up about how surviving breast cancer taught her not only to appreciate life's precious moments, but also to face, in her words, the "cold, hard fact" that people are mortal, and that life will, inevitably, come to an end.
Read More
RELATED: The Importance of Living in Gratitude During a Cancer Journey
The sentiment is all the more sobering coming from an actress who is known to most as a laugh-out-loud comedian. Louis-Dreyfus, who played Elaine Benes on "Seinfeld" in the 90s and was once a "Saturday Night Live" cast member, has built her wildly successful career around humor. She didn't lose this comedic genius when she was diagnosed with cancer, but she did develop a new perspective—a more serious way of looking at her life and how lucky she is to be alive.
RELATED: "I Started Howling Laughing!" Julia Louis-Dreyfus Tells Dax Shepard How She Reacted to News She Had Breast Cancer Just After She Won an Emmy
"I'd rather not have gone through it," Louis-Dreyfus told the L.A. Times about her cancer journey. "[But] I became keenly aware of how precious this life is—my life, life in general. I've walked through that."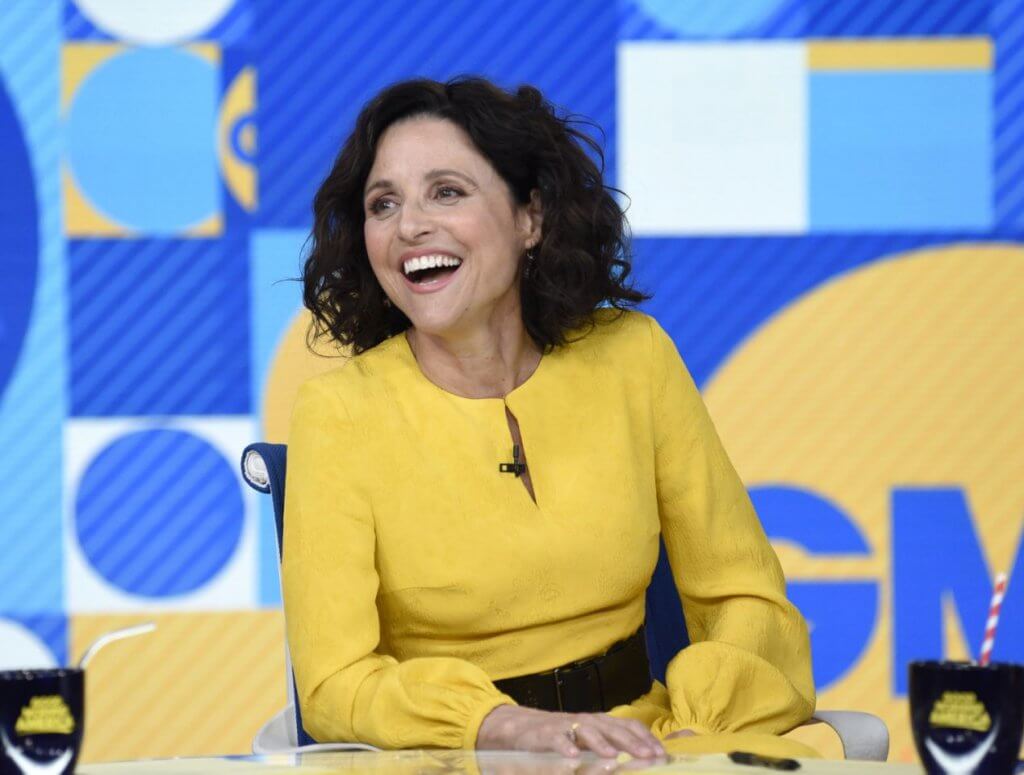 This keen awareness of life's preciousness, Louis-Dreyfus said, is sometimes more top-of-mind than others. "It comes and goes," she said. "But once you've walked through a life-threatening illness, there's this little nagging thing with you all the time. The fear doesn't completely go away because you've been face to face with it."
RELATED: "There's A Part of Me That's Still a Little Frightened" — "Veep" Actress Julia Louis-Dreyfus is Cancer-Free, But Like so Many Breast Cancer Survivors, She Fears The Possibility of Recurrence
This isn't the first time that Louis-Dreyfus has shared the fact that her breast cancer journey has left her with a lingering sense of fear. In a recent cover story on the actress in Vanity Fair, Louis-Dreyfus shared that even though she's been declared "cancer-free," she knows there's a possibility that her cancer will come back. And if it does, she'll be looking her own mortality in the face again.

Louis-Dreyfus is learning to accept this fear, though—or at least learning not to avoid thinking or talking about it.
"You, know what?" she said in the L.A. Times interview. "We walk through our lives so oblivious to the fact that our lives are going to end. We really don't consider that. Ever. Almost ever. Maybe that's a good thing, to a certain extent. But it's a cold, hard fact, and it is a strange thing to reconcile."
RELATED: Julia Louis-Dreyfus Has A Lot of Energy: How Do You Get Back to Normal After Cancer Treatment?
A number of coping mechanisms have helped Louis-Dreyfus grapple with this fact — including the stalwart support of her loving husband of 32 years, Brad Hall, and their two sons, Charlie and Henry Hall. Reading the book, "Being Mortal" by surgeon Atul Gawande also helped her—specifically when her father died.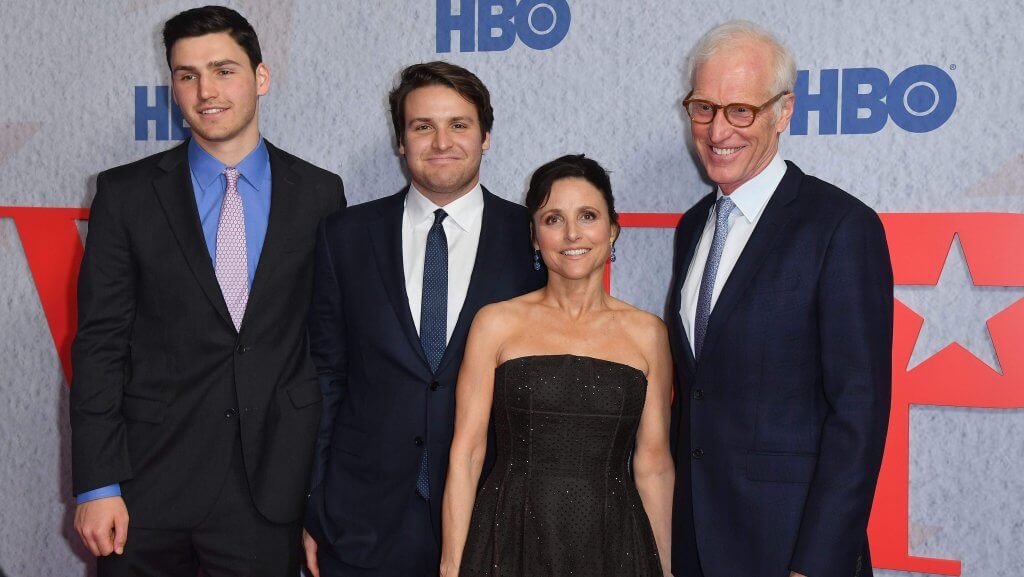 "I'd recommend it," Louis-Dreyfus said of the book. "It's a helpful guide on how to talk about death, how to approach it."
Having said that, Louis-Dreyfus did add that, during her cancer journey, she didn't consider dying an option for her.
"I was not going there in my mind with my illness," she said, adding that "I'm 58, but I feel like I'm about 38."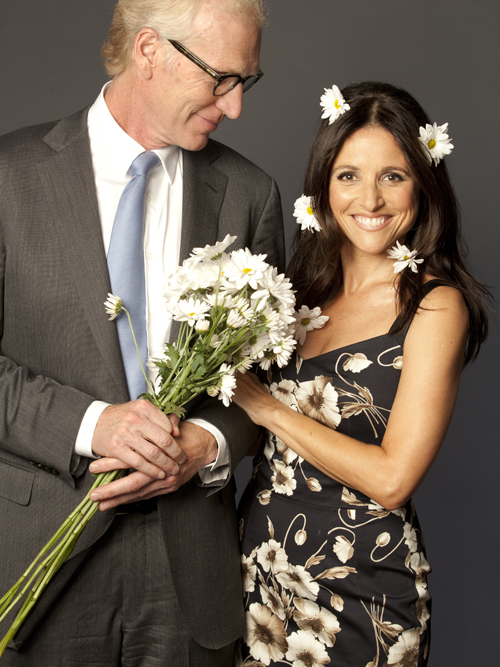 The actress wasn't anywhere near ready to think about death—or cancer, for that matter.
"If someone had said to me, 'you're going to have chemotherapy,' I'd be like, 'What?'" she said. "It's every cliche you've ever heard. 'Wait, that doesn't happen to me. It happens to other people.' And then it happens to you."
Louis-Dreyfus has immense gratitude; she knows she is one of the "lucky ones" who survived her cancer.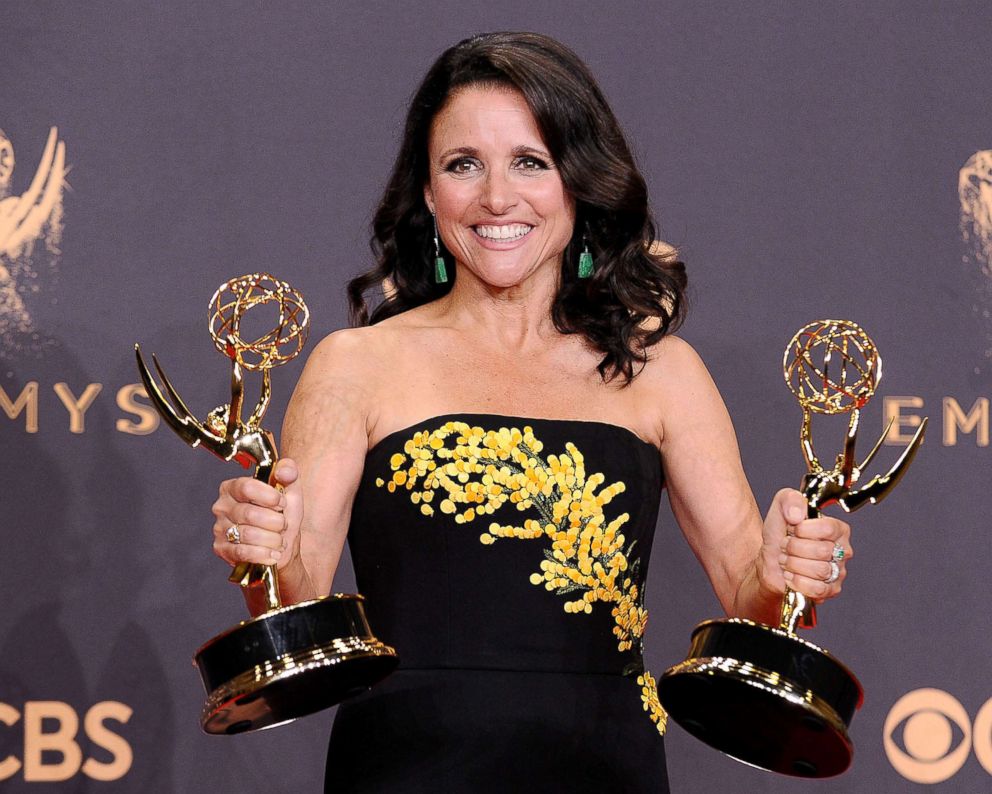 "You get through it, if you're lucky," she said. "In my case, I did. I've known people who haven't, so I'm really happy I did. Really happy."
Today, in advance of the September Primetime Emmy Awards, Louis-Dreyfus has been speaking with a number of media outlets—most all of which have asked her what it was like to go back to work filming "Veep" after a taking a 10-month break from filming to undergo intense breast cancer treatment. Each time, she's emphasized how wonderful it was—returning to the show for its final season was not only a welcome reprieve from what she called her "cancer romp," but also served as a motivator throughout the toughest moments.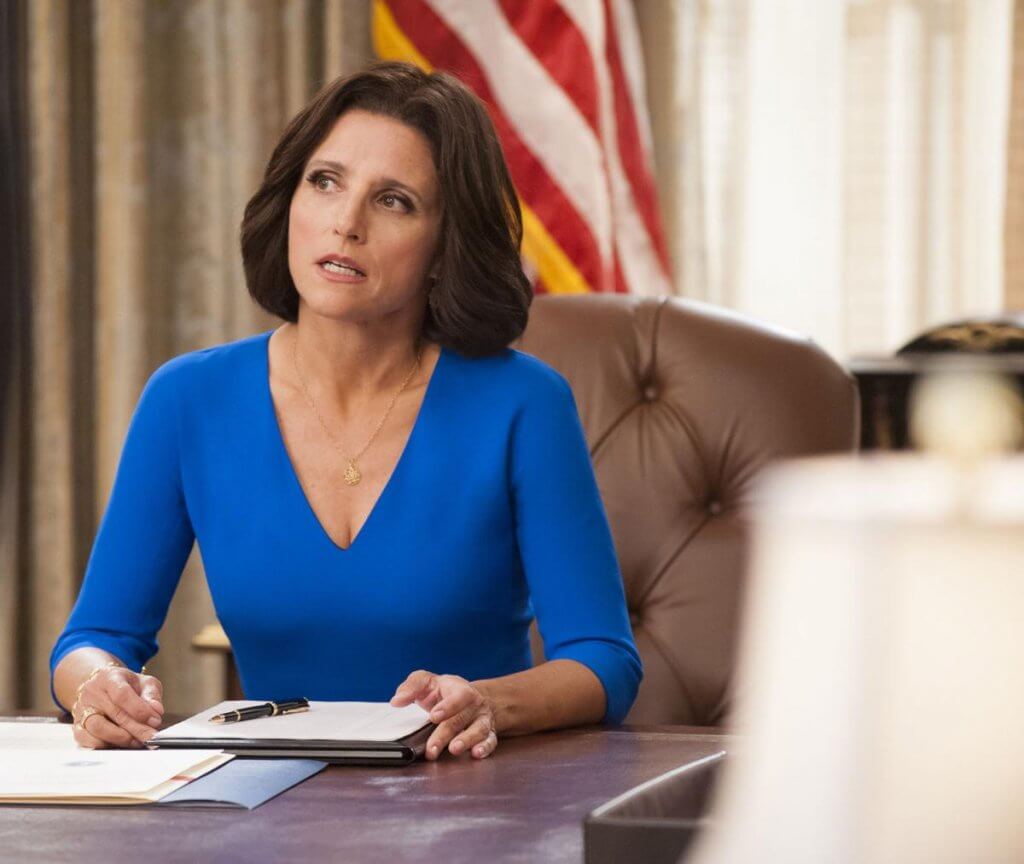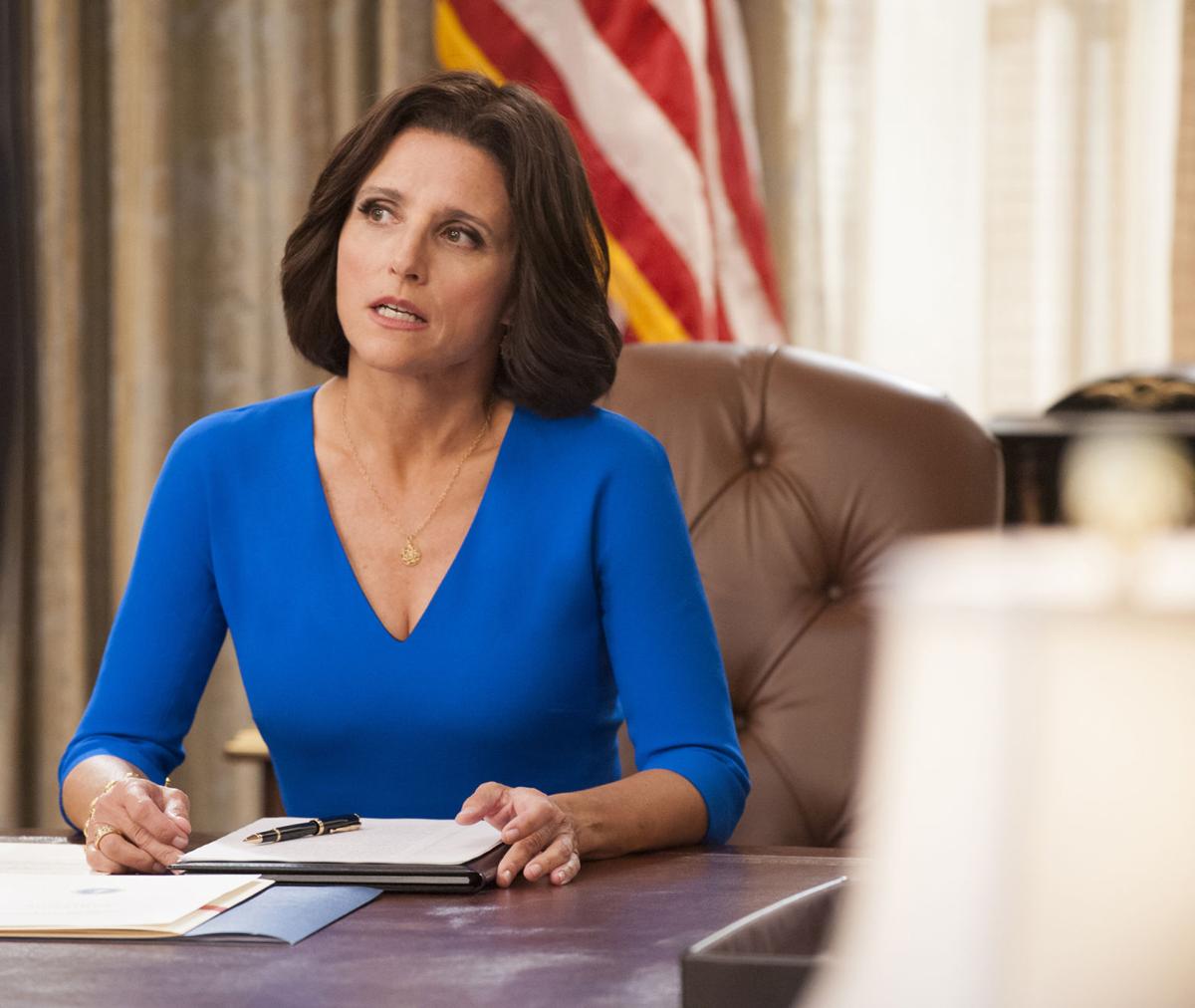 When the L.A. Times posed this same question to Louis-Dreyfus—about how it felt to go back to "Veep" after cancer treatment—the actress was more emphatic in her response than ever.
RELATED: Julia Louis-Dreyfus On The Reality Of Working Around Chemo — And The Final Season of "Veep"
"Oh my God. There was nothing better," she said. "To work together as a team to create something and try to be as funny and as authentic and as unusual as possible … that just restored my spirit. It was the absolute best."
Learn more about SurvivorNet's rigorous medical review process.
---