In 2017, the day after winning a Primetime Emmy Award for Outstanding Lead Actress for her role playing Selina Meyer in the HBO series "Veep," Julia Louis-Dreyfus was diagnosed with breast cancer.
Now, two years later, Louis-Dreyfus, 58, has been nominated for the same Emmy Award again—only this time she is cancer-free.
Read More
RELATED: Julia Louis-Dreyfus On The Reality Of Working Around Chemo — And The Final Season of "Veep"
This is the actress' seventh Emmy nomination for her "Veep" role—and if she wins it, she will break a record for the most Emmy Awards for a single role.
In advance of the Emmy Awards on September 14, the New York Times interviewed Louis-Dreyfus about the nomination and what the end of the series "Veep" (which aired its series finale this spring) means to her—especially having filmed the seventh and final season after taking a year off to receive surgery and chemotherapy for her breast cancer.

"Doing this 'Veep' thing for the last eight years has been actually a massive part of my life," Louis-Dreyfus told the Times. "And it's been really hard work, but it's been incredibly buoying. It was something that I really kept my sights on when I was going through my cancer romp."
Louis-Dreyfus' "cancer romp" was a difficult journey that came at an inopportune time (not to say that there is ever a "right" time for cancer). The actress and comedian, who held roles on Saturday Night Live, Curb Your Enthusiasm, and Seinfeld in previous years, was really hitting a stride in her career, and was about to start filming the seventh season of "Veep."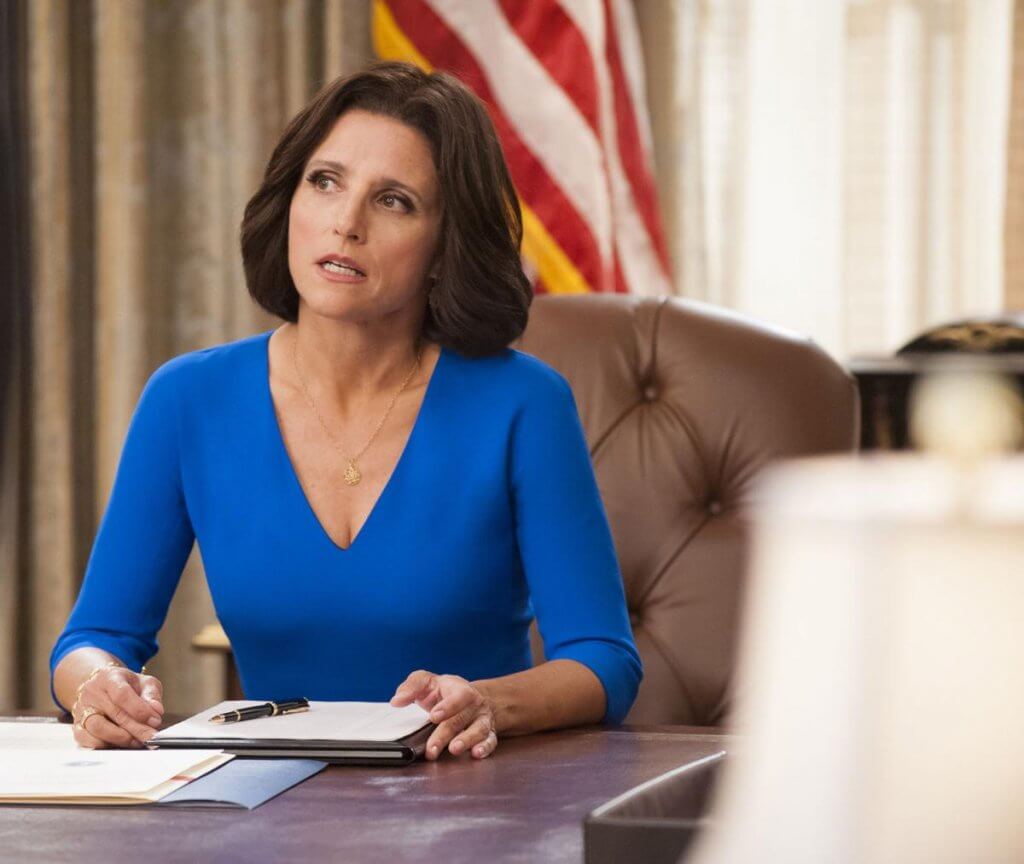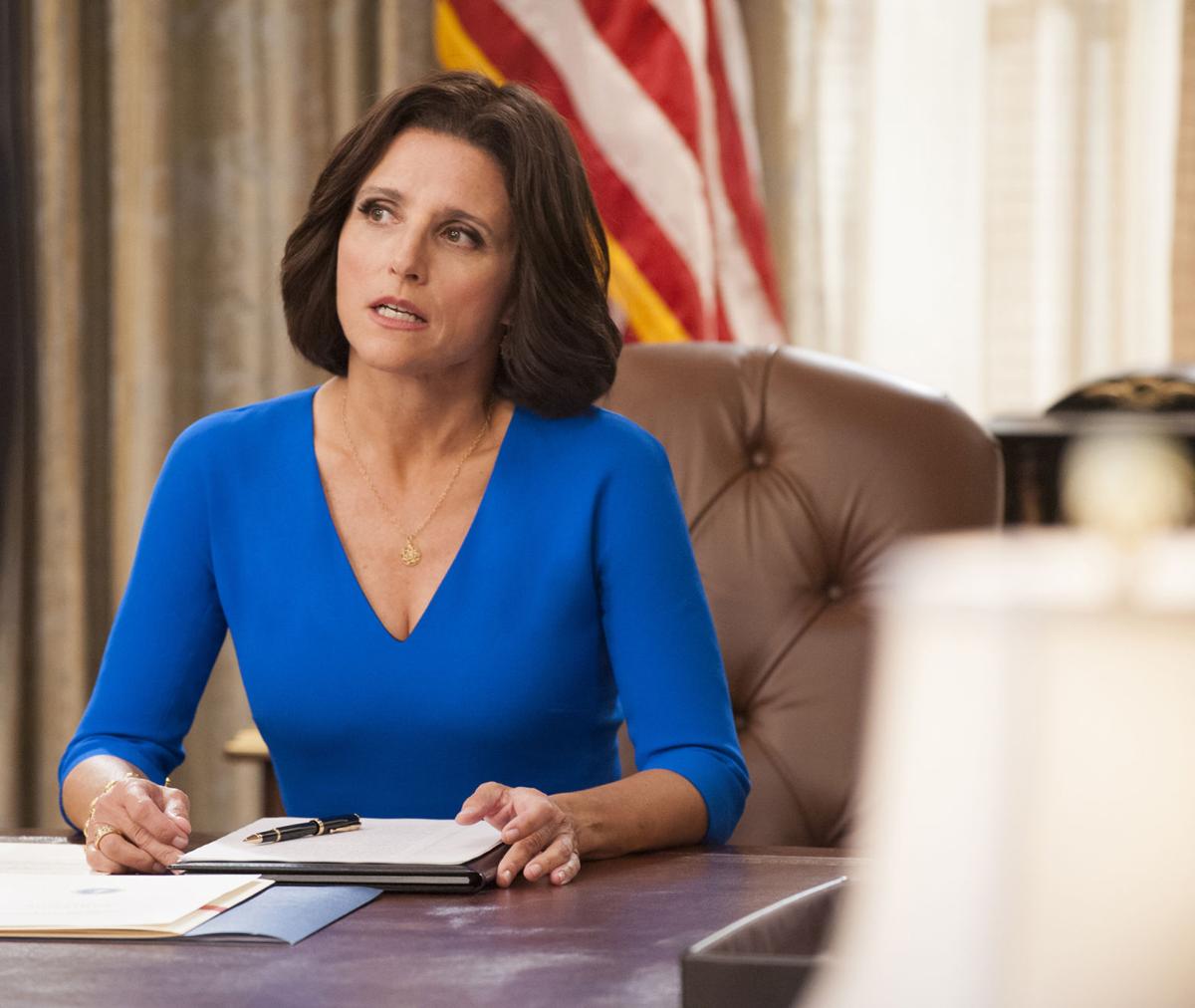 When Louis-Dreyfus received her breast cancer diagnosis the morning after the Emmy awards in 2017, she found the timing almost comedic.
"I will admit to you I started howling laughing," she shared in an episode of the podcast, "Armchair Expert With Dax Shepard" last month. "It's hilarious. [I got] a trophy in one hand and a cancer diagnosis [in the other]. It's incredible."
RELATED: "I Started Howling Laughing!" Julia Louis-Dreyfus Tells Dax Shepard How She Reacted to News She Had Breast Cancer Just After She Won an Emmy
Shortly after receiving the diagnosis, Louis-Dreyfus shared the difficult news with her fans and the public through a twitter post that read, "1 in 8 women get breast cancer. Today, I'm the one."
The tweet went on to say that Louis-Dreyfus felt grateful for the support of her family and friends—and grateful for her health insurance, something she acknowledged that not all women diagnosed with breast cancer have.
Just when you thought… pic.twitter.com/SbtYChwiEj

— Julia Louis-Dreyfus (@OfficialJLD) September 28, 2017
The decision to have the seventh season of "Veep" be the final season was not made because of Louis-Dreyfus' breast cancer diagnosis, but the actress did share in the recent Times interview that she felt the "time was right" to say goodbye to the series.
"It was definitely a wrenching time for not just me me, but for the whole group, because it's a very close-knit group of people," Louis-Dreyfus said. "But the timing did feel right. I have to say particularly as we were sort of winding it down and we were working on that last episode, it was very hard to do. It was very heartbreaking to say goodbye to these characters."
RELATED: Julia Louis-Dreyfus Has A Lot of Energy: How Do You Get Back to Normal After Cancer Treatment?
The tight-knit, supportive group of Louis-Dreyfus "Veep" cast and crew were instrumental in helping the actress get through her difficult course of cancer treatment and returning to work after taking a year off.
"I love the sort of linking arms with these guys and going after this thing that we're trying to create, episode after episode," Louis-Dreyfus said. "So the fact that we get Emmy nominations on the heels of all this work is just a complete delight. It really is."
RELATED: "You Like Me!" Alex Trebek Rejoices Over Emmy Win, A Happy Moment on His Cancer Journey
In addition to the instrumental support the actress received from her close-knit group at "Veep," Louis-Dreyfus told Dax Shepard in the podcast episode last month that her husband, comedian and director Brad Hall, also played a vital role as her supportive partner and caregiver.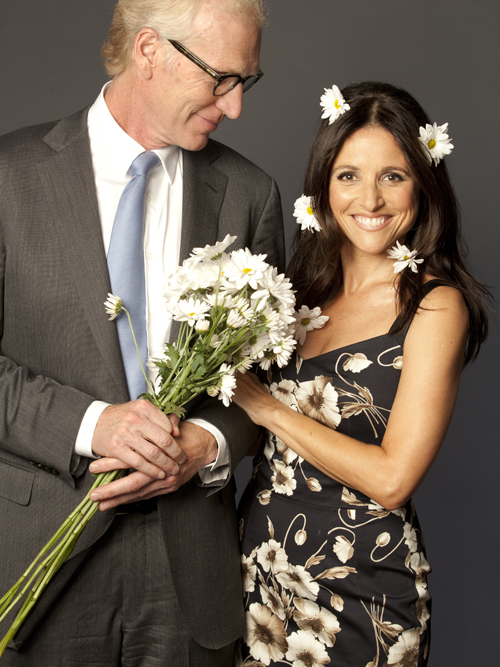 "Together we've been bound to one another and we just carry on," the actress said of Hall. "And he takes pride in my success. Without him in my life and my children, you can forget about it in terms of the trajectory of my life. Because this is all very important to me—my career and being an actor—but it hasn't been the most important to me, and I think that's what has made it work. I had a really solid place to be without it."

Working After Cancer
Incredibly, Louis-Dreyfus' seventh season of "Veep"—the performance for which she has been nominated to win this record-breaking Emmy—was filmed after the actress had been through a challenging year of surgery and six rounds of chemotherapy.
Juggling cancer and a career is not easy, and with an estimated 1.7 million cases of cancer diagnosed in the U.S. last year—and half of those affecting people between the ages of 20 and 64—the experience is not an uncommon one.

For many of these people, cancer can make it difficult or impossible to continue to work, and for others, continuing to work is a welcome routine—and a distraction from the realities of cancer.
RELATED: Second Grade Teacher Ashley Saaranen on Why She Worked During Cancer Treatment
"Some patients can work through their treatment, and others cannot," Dr. Elizabeth Comen, a medical oncologist at Memorial Sloan Kettering Cancer Center and a medical advisor to SuvivorNet, said in a previous conversation about working during cancer treatment. "The key is that they have open conversations with their doctor about what their needs are, what their work entails (especially if physical labor is involved), and sort through what options they may have with their employer."
Learn more about SurvivorNet's rigorous medical review process.
---