Petra Conti, a principal ballerina for the Los Angeles Ballet Company, said that her husband got her through cancer treatment by joking and laughing when no one else could.
Conti is married to Eris Nezha, another extremely accomplished dancer, who dances with her in the LA Ballet Company. Conti and Nezha were in Swan Lake at the time she was diagnosed with kidney cancer in 2016. "I was supposed to do a surgery sooner, but I was supposed to do my last show," she said.
Read More
RELATED: 19-Year-Old Ballerina Kiara Valley Will Return to Dancing After Doctors Tailor Her Treatment To Fit Her Profession
Her doctors wanted the surgery to happen as soon as possible, but Conti wanted the chance to dance what she thought would be her last dance. "I got to surgery on the 27th of May, but the doctor, my surgeon wanted me to do the surgery sooner. But I asked him to just wait for me to do my last show, to finish my career in a good way, because I didn't know if I was ever going to dance again. So I was supposed to do the surgery sooner, but then I had my last show on the 21st of May, 2016, my last Swan Lake, with my husband, and then one week later had the surgery."
RELATED: Love Conquers All: How Olivia Newton-John's Second Marriage Gives Her Strength On Her Cancer Journey
"[My husband] was there laughing and joking about it. We were doing crazy jokes like, 'When I die you'll have so many girlfriends because you'll be a widow,'" Conti told SurvivorNet in an exclusive interview.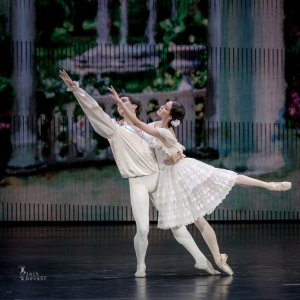 "If it wasn't for that show I would surely have done it sooner, but I was like 'Please, please,'" she added.
And the show was something she'll remember forever. "It was a memorable show, because I felt like I was dancing for my last time. The emotions were very strong. It was a secret, so just me and my husband we knew about it. So it was touching."
Conti said that when she found out she had cancer, her parents were in too much pain to be very helpful. "[My husband] was everything for me," she said about his support during her cancer journey. "My parents were very, very stressed. My father didn't even go out of his home for I don't know how many months. Since I told him about it, he just lived in agony, so he wasn't any help, actually."
So Nezha was the main person who helped her along the journey. "The only person who was there to support me the whole time was my husband."
Information about kidney cancer
Kidney cancer can develop in adults or children. There are two main types of kidney cancer that occur in adults: renal cell cancer, and transitional cell cancer, according to the National Cancer Institutes.
Renal cell cancer is a disease in which malignant (cancer) cells form in tubules of the kidney. Smoking and misuse of certain pain medicines can affect the risk of renal cell cancer. Signs of renal cell cancer include blood in the urine and a lump in the abdomen. Other signs of the disease may include pain in the side that doesn't go away, loss of appetite, weight loss for no known reason, and anemia.
Treatment for renal cell kidney cancer usually includes some combination surgery, radiation therapy, chemotherapy, immunotherapy, and targeted therapy.
For renal cell cancer, surgery is a common treatment practice. Types of surgery include:
Partial nephrectomy, a procedure to remove the cancer within the kidney and some of the tissue around it. A partial nephrectomy may be done to prevent loss of kidney function when the other kidney is damaged or has already been removed.
Simple nephrectomy, a surgical procedure to remove the kidney only.
Radical nephrectomy, a surgical procedure to remove the kidney, the adrenal gland, surrounding tissue, and, usually, nearby lymph nodes.
Transitional cell cancer of the renal pelvis and ureter is a disease in which malignant (cancer) cells form in the renal pelvis and ureter. A personal history of bladder cancer and smoking can affect the risk of transitional cell cancer of the renal pelvis and ureter. Signs and symptoms of transitional cell cancer of the renal pelvis and ureter include blood in the urine and back pain.
Kidney and renal cell pelvic cancers make up about 4.2 percent of all new cancer cases per year in the U.S., with and estimated 73,820 in 2019. These cancers account for about 2.4 percent of deaths from cancer in the U.S. with an estimated 14,770 deaths from this cancer in 2019. The five year survival rate for kidney and renal pelvis cancer is about 74.5 percent.
Petra Conti and her husband during her cancer treatment
Conti said her husband took care of her by staying by her side, "We were trying to make the best of our moments together, and he was close to me the whole time."
And by helping her with anything she needed when she was too weak, "Especially after surgery, he would comment 'you are my passion,' and clean me up, and wash me. I couldn't hold anything in my arms so he would hold even a glass of water for me. He was very, very supportive through the whole journey."
And because of him, she was able to keep a positive outlook, "I never felt worried. I always felt positive. I went to surgery with a smile, and was happy for my beautiful life up until then."
Conti admitted that she did have some fears when she thought about the chance that she wouldn't get to have children because of cancer, "The only sad thing was I was 28 years old at the time, and I was like 'wow, I'm going to the hospital not to have birth, to have a child, but to remove a cancer.'"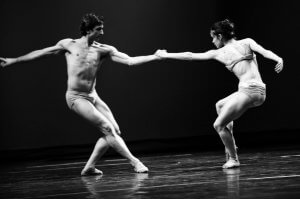 And that she wasn't sure if she'd ever get to live their dream of having a family together, "And I didn't know if we were ever going to have a normal family and be happy until we were old. So that was my, my problem. The only sad moment that I had was thinking that maybe I would not give him the family that we always imagined, that maybe I would not get to my old days."
But for the most part, he was able to make her happy during what would have otherwise been a really difficult time, "I cannot imagine doing all this without him. Yeah, I would probably have a breakdown without him. And I didn't have anything like that because he was with me the whole time."
"It brought us even closer together. Our love grows stronger after that. It's amazing. We are even more connected."
Learn more about SurvivorNet's rigorous medical review process.
---