Learning about Ovarian Cancer
Simone Edwards, a 48-year-old former basketball player for the Seattle Storm, was diagnosed with stage 3 ovarian cancer after experiencing terrible pain in her back and neck.
Now she's spreading awareness for the disease and urging others to listen to their bodies when something feels off.
People should remain vigilant and aware of any new or unusual symptoms and report to their physicians for appropriate evaluation.
Being your own advocate can be key to getting a correct cancer diagnosis and obtaining the best treatment possible while dealing with a diagnosis.
Simone Edwards, a former basketball player for the Seattle Storm and the first Jamaican player to be signed to the WNBA, was diagnosed with stage 3 ovarian cancer after experiencing pain in her back and neck that just kept "getting worse and worse."
The 48-year-old, who was diagnosed with cancer after undergoing a hysterectomy, is now spreading awareness for the disease and urging others to listen to their bodies when something feels off.
Read More
"I'm very active, and I do my videos I work out, keep fit, and I
started feeling pain on my back and my butt
. It started out light, and it started getting worse and worse, and it wouldn't go away," Edwards told FOX 13 News.
Edwards decided to seek medical advice because she had a gut feeling that something was wrong with her body.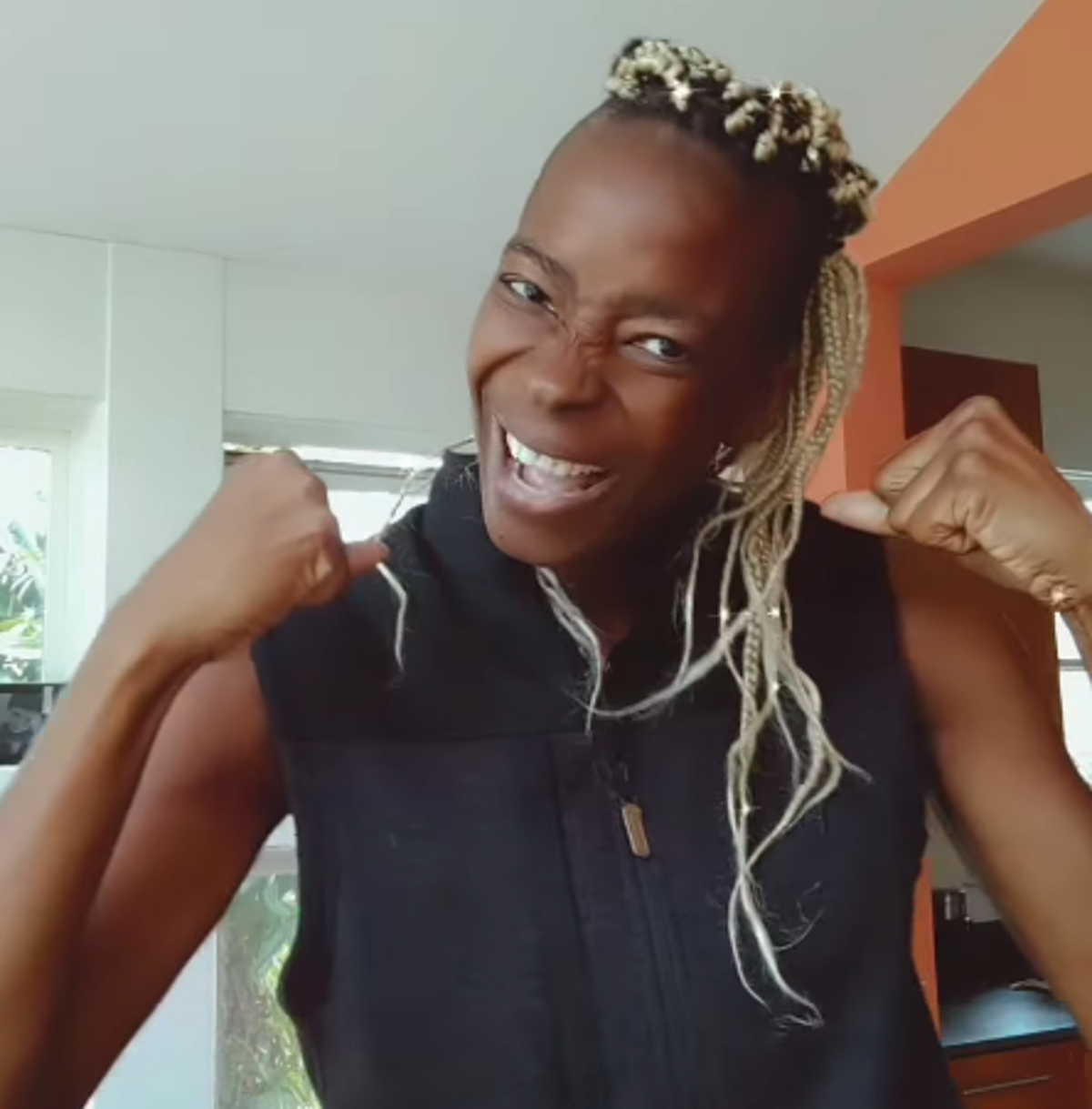 "I walk into this office, and I'm just meeting this doctor and I just start crying," she explained. "And I said 'I am in so much pain I just need somebody to fix me,' and she just held my hand and said 'let's see what we can do, we're going to do a scan to see what's going on."
Once her scan results were available, Edwards learned her doctor discovered two cysts and blood clots.
Despite receiving immediate treatment, Edwards' pain persisted and her doctors sent her to a gynecological oncologist to get a hysterectomy, a surgical procedure to remove the uterus.
It was then Edwards' gynecological oncologist discovered she had ovarian cancer.
Edwards recounted to the news outlet, "So immediately the doctor told me you have to start chemo right away because it's stage three, it's aggressive. And I'm thinking to myself, 'If I didn't go in and say I'm not leaving this hospital, this thing would have killed me.""
She is now advising other women that they "have to know their body," saying, "We have to listen especially when something is going on that you are not used to."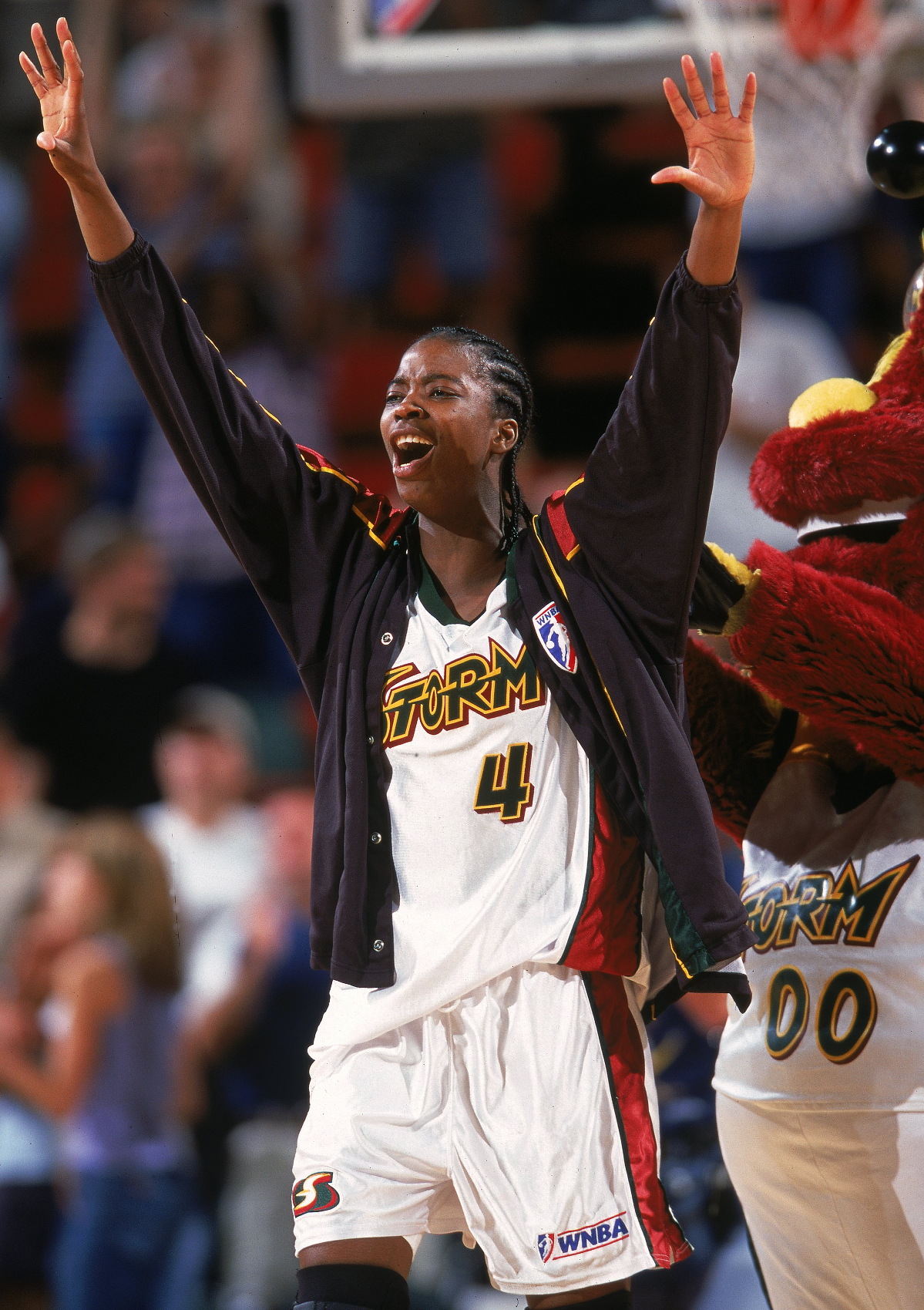 "Life is about moments, so I'm still living I'm thankful I can still walk, I can laugh, I can dance and these are the things I love," Edwards concluded." So my life still goes on, doing the things that I can," she explained. "I have cancer – cancer does not have me."
Edwards strives to keep on living life despite her circumstances and recently took to Instagram to share a video of herself singing along to Sia's "Unstoppable."
She captioned the post, "The unstoppable me #ovariancancer #positivemindset #unstoppable."
Understanding Ovarian Cancer
Ovarian cancer is when the ovaries – which produce the sex hormone, estrogen, as well as eggs – become cancerous. Women have two ovaries, one on either side of the uterus.
The fallopian tube, which brings the egg from the ovary to the uterus for fertilization, is actually where many ovarian cancers begin. First, a few cancerous cells develop on the fallopian tubes, then these cells stick to the ovaries as the fallopian tubes brush over the ovary. From there, the cancerous cells grow to form a tumor.
Your risk for ovarian cancer may be increased if you have gone through menopause, have a gene mutation like breast cancer gene 1 or breast cancer gene 2, are obese or overweight, had your first pregnancy after age 35 or never carried a pregnancy to full-term, have a family history of cancer or used hormone replacement therapy. You should talk with your doctor about your potential risk for the disease.
Symptoms of Ovarian Cancer
According to the medical oncologists SurvivorNet consulted, the symptoms of ovarian cancer can include a feeling of bloating or fullness, pain in the pelvis or abdomen, nausea, vomiting, or changes in bowel habits.
Any of these can be similar to symptoms many women experience monthly with their menstrual cycle, which makes distinguishing this cancer so difficult.
Additional ovarian cancer symptoms can include:
Bleeding from the vagina (especially after menopause)
Unusual discharge from the vagina
Pain or pressure in the pelvis
Belly or back pain
Feeling full too quickly, or having difficulty eating
A change in urinary or bowel habits, such as a more frequent or urgent need to urinate and/or constipation
Extreme fatigue
Pain during sex
If these symptoms are new for you, or they don't go away after a week or so, call your doctor and schedule an appointment.
Related: 'Just Lose Some Weight': Doctors Dismissed Concerns of 'Tired, Bloated' Woman… It Turned Out She Had Ovarian Cancer
Ovarian Cancer Treatment Options
If your doctor diagnoses you with ovarian cancer, you might be referred to a gynecologic oncologist. Surgery and chemotherapy both factor into treatment for most women with ovarian cancer and, according to SurivorNet's experts, the only variation is the sequence in which women get them.
Should You Have Chemotherapy Before Surgery for Ovarian Cancer?
Several factors go into deciding what kind of treatment is best, depending on the type and stage of ovarian cancer, your age, and whether you are planning to have children in the future. Surgery is usually the first treatment recommended, with chemotherapy afterward to get rid of any cancer that may have been left behind. The other option is to have chemotherapy first, called neoadjuvant chemotherapy, to shrink the tumor so that it's easier to remove surgically.
If a doctor is confident that he or she can remove the ovarian tumor completely without initial cycles of chemotherapy, they will go ahead with a surgical procedure. Doctors who are not confident they can perform successful surgical tumor removal will go with chemotherapy initially, then proceed with surgery once tumors have shrunk.
Meanwhile, chemotherapy can shrink ovarian cancers. The standard chemotherapy regimen for ovarian cancer is made up of two drugs in combination: a platinum-based chemotherapy drug like carboplatin or cisplatin and a taxane chemotherapy drug such as paclitaxel (Taxol) or docetaxel (Taxotere).
Women with ovarian cancer typically get these treatments through an IV every three to four weeks. The usual course of chemotherapy is made up of three to six treatment cycles, based on the cancer stage, but different drugs have different treatment cycles.
After the initial treatment with surgery and chemotherapy got rid of as much of the cancer as possible, the next goal is to extend the amount of time before the cancer comes back. Doctors call this maintenance therapy, and for ovarian cancer it can include two drugs: bevacizumab (Avastin) and olaparib (Lynparza), which is a PARP inhibitor
PARP inhibitors work by preventing cancer cells from repairing their damaged DNA.
They have shown great promise in keeping the cancer from returning. These drugs can also now be used in the initial treatment of ovarian cancer.
Staying Positive Through Treatment
It's very normal to have negative feelings throughout your cancer journey, and it's okay to express them too! Anger, shame, fear, anxiety – it's all to be expected. But doctors will tell you that people who find a way to work through their emotions and stay positive tend to have better outcomes.
"A positive attitude is really important," says Dr. Zuri Murrell, a colorectal surgeon at Cedars-Sinai Medical Center in Los Angeles. "I'm pretty good at telling what kind of patients are going to still have this attitude and probably going to live the longest, even with bad, bad disease. And those are patients who, they have gratitude in life."
Contributing: SurvivorNet Staff
Learn more about SurvivorNet's rigorous medical review process.
---