The "Cancer That Whispers"
Jess Woods, 28, suffered for years from stomach, bladder, and bowel problems when doctors suspected she needed her gallbladder removed.
But it was during surgery that doctors realized she actually had aggressive ovarian cancer.
Ovarian cancer refers to several different tumors that grow in the ovary.
Ovarian cancer has been called the "cancer that whispers," because women often don't experience symptoms until their cancer has already reached its late stages.
Ovarian cancer can be divided into three grades of aggressiveness. The grade is not determined by the size or stage of the tumor, but rather by the behavior of the cells in the tumor.
Woods is being treated with chemotherapy, the standard of care and "very, very effective" treatment.
When 28-year-old Jess Woods was suffering for years from intense stomach pains, her doctor suspected it was a problem with her gallbladder. And it wasn't until she was in the middle of gallbladder surgery that her doctors discovered she actually had aggressive ovarian cancer.
Jess Woods said she experienced constant abdominal pain and dealt with bladder and bowel problems for about six years.
Read More
"She was having pains in her abdomen and it was going round her back," Jess Woods' mother Paula Woods, 52,
told
Liverpool, England, news outlet Liverpool Echo. Woods suspected gallstones (hardened deposits in your gallbladder) because they can cause severe pain when they block the bowel duct. And when she went to see her doctor about her lingering problems, they initially concluded removing her gallbladder was a solution to her problems.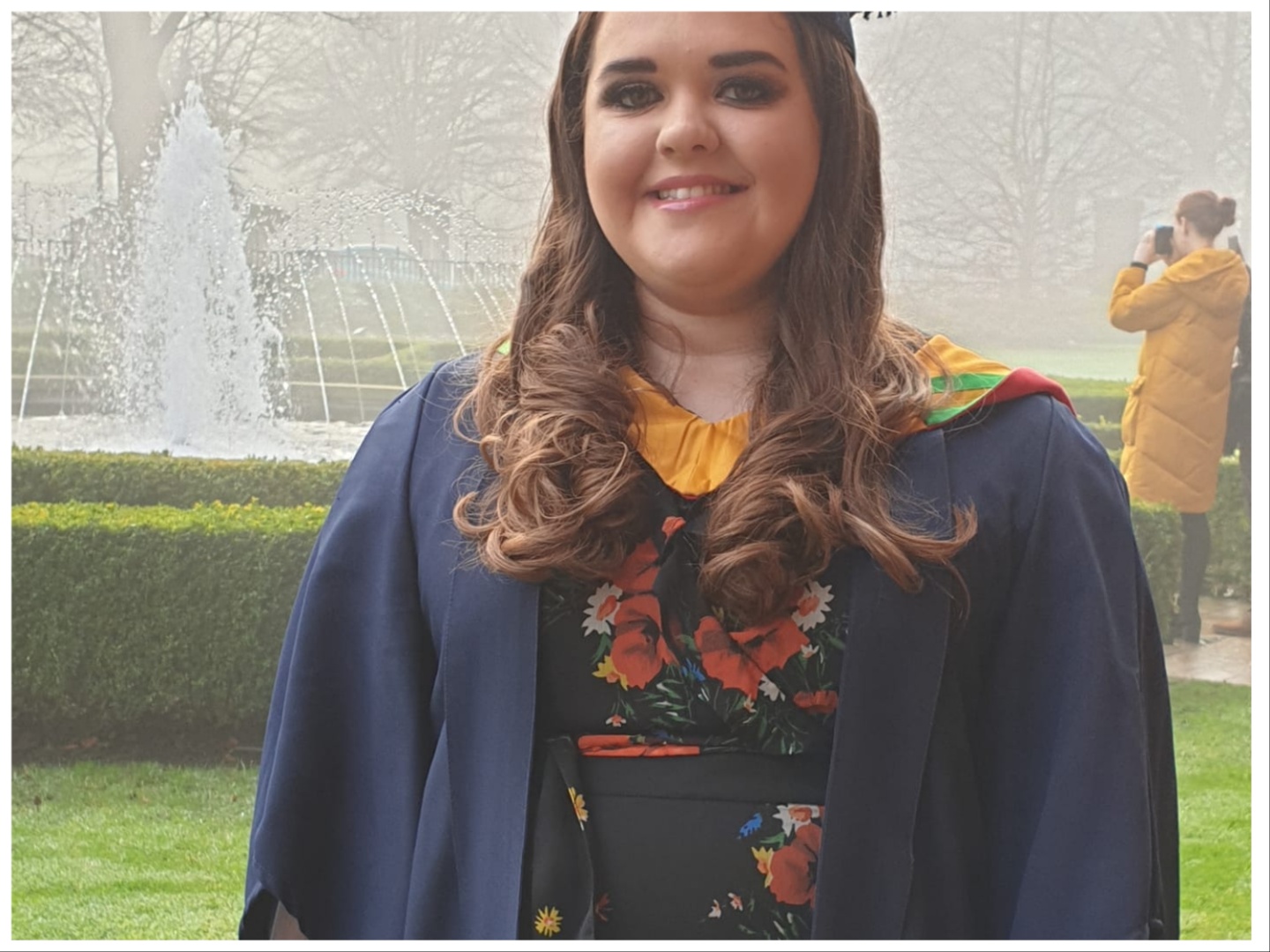 "When it came down to the surgery, they found her gallbladder was fine," Paula explained. Upon further examination, doctors were able to reveal the real culprit: grade 3
ovarian cancer,
which surprised Jess and her family.
The term ovarian cancer refers to several different tumors that can grow in the ovary. The American Cancer Society estimates "about 19,710 women will receive a new diagnosis of ovarian cancer" this year.
"She rang me crying, and when I saw her and she said she had cancer, I just screamed," Paula recalled.
A cancer diagnosis can be shocking and intimidating, along with a slew of other emotions. SurvivorNet experts recommend not blaming yourself for the disease.
One helpful suggestion for cancer warriors at the start of their cancer journeys is to learn more about the disease. Also, asking your doctor additional questions and even seeking a second opinion, if you feel it's necessary, can help ease the initial shock and anxiety associated with a new diagnosis.
Understanding Ovarian Cancer
Ovarian cancer has been called the "cancer that whispers," because women often don't experience symptoms until their cancer has already reached its late stages. The symptoms that do appear at first are hard to identify as cancer.
This subtlety of symptoms makes it essential for women to know the warning signs, and report them to their doctor, say SurvivorNet's experts.
According to the medical oncologists SurvivorNet consulted, the symptoms of ovarian cancer can include:
A feeling of bloating or fullness
Pain in the pelvis or abdomen
Nausea
Vomiting
Changes in bowel habits
Bleeding from the vagina (especially after menopause)
Unusual discharge from the vagina
Pain or pressure in the pelvis
Belly or back pain
Feeling full too quickly, or having difficulty eating
A change in urinary or bowel habits, such as a more frequent or urgent need to urinate and/or constipation
Extreme fatigue
Pain during sex
The ovaries produce the sex hormone, estrogen, as well as eggs. Every woman has two ovaries, one on either side of her uterus. The fallopian tube picks up the egg from the ovary and carries it to the uterus for fertilization.
Many ovarian cancers begin in the fallopian tubes. A few cancerous cells first grow on the fallopian tubes and then, as the fallopian tubes brush over the ovary, these cells stick to the ovaries and eventually grow to form a tumor.
"There's different kinds of ovarian cancer that affect women in different decades of life," Dr. Beth Karlan, Gynecologic Oncologist at UCLA Medical Center explained to SurvivorNet.
"The most common type of ovarian cancer, however, typically occurs around the time of the menopause, in the fifth decade," Dr. Karlan added.
No routine screening tests are recommended for women who are at average or low risk for ovarian cancer because symptoms are hard to distinguish from everyday ailments such as an upset stomach.
However, women at higher risk of ovarian which include women with a family history of breast or ovarian cancer should consider screening.
Screening is available for women with:
A family history of ovarian cancer
An inherited genetic condition like Lynch syndrome
A mutation in a gene called BRCA1 or BRCA2
A mutation in other genes associated with hereditary ovarian cancer
Recurring symptoms of ovarian cancer
WATCH: The symptoms of ovarian cancer are very vague but there are warning signs to look out for.
How Is Ovarian Cancer Graded and Staged?
Ovarian cancer can be divided into three grades of aggressiveness. The grade is not determined by the size or stage of the tumor, but rather by the behavior of the cells in the tumor.
Grade 1 cells are the least aggressive cancer because they look most like normal ovarian tissue and are well-differentiated. Grade one ovarian cancer is less likely to spread.
Grade 2 cells are mildly aggressive.
Grade 3 cells are the most aggressive form of ovarian cancer and are poorly differentiated. They have a large nucleus or cell center. They divide very quickly and no longer look like normal, healthy cells. This type of cancer is most likely to spread.
Ovarian cancer can also be classified into four different stages, regardless of grade:
Stage 1: The cancer is found only in one or both ovaries.
Stage 2: The cancer has spread to other areas of the pelvis.
Stage 3: The cancer has spread to the abdomen and other body parts in the abdominal region.
Stage 4: The cancer spreads to regions beyond the abdomen.
WATCH: Ovarian cancer warning signs can be subtle.
What Are the Risk Factors for Ovarian Cancer?
A few factors might increase the risk of ovarian cancer. Having these factors doesn't mean you will get this cancer, only that your risk is slightly higher.
Your risk for ovarian cancer may be increased if you:
Have gone through menopause. Ovarian cancer is rare in women younger than 40.
Have a gene mutation. The BRCA1 and BRCA2 genes help cells repair their DNA damage. Having a change, or mutation, in one of these genes increases your risk of getting ovarian cancer. These gene mutations are commonly passed down in families. If one of your close relatives carries a BRCA gene mutation, there's a 50-50 chance you could be carrying it, too.
Are overweight or obese. Being very overweight might not only affect your risk of getting ovarian cancer but also your survival if you are diagnosed with this cancer.
Had your first pregnancy after age 35, or never carried a pregnancy to full-term. Of course, this doesn't mean that women should have children just to protect themselves.
Have family members with cancer. Your risk might be higher if you have close family members (such as your mother, sister, aunt, or grandmother) who have had ovarian, breast, or colorectal cancer. Genes that increase the risk for these cancers run in families.
Used hormone replacement therapy. Women who take estrogen and progesterone after menopause are at slightly higher risk than women who don't use these hormones.
A few things might lower your risk for ovarian cancer, including:
Having children. Giving birth, particularly to two or more children if that is your choice to do, can significantly reduce your risk for ovarian cancer.
Using birth control pills for five or more years. However, hormonal birth control also comes with its risks, which women should consider when choosing to take them.
Breastfeeding. Breastfeeding for as little as one to three months can reduce the risk of the deadliest type of invasive ovarian cancer.
Having surgery. Surgery to get your tubes tied, remove both ovaries or remove the uterus (hysterectomy), might lower your risk for ovarian cancer. However, surgery comes with its risks.
How Is Ovarian Cancer Treated?
As for Jess Woods, she is undergoing chemotherapy for treatment.
If doctors can safely remove your ovarian cancer, this is almost always, at least in consideration, as the first treatment step. SurvivorNet has extensive resources on this procedure, called "debulking."
Ovarian cancer is officially staged and graded through surgery to determine its extent.
"The current treatment that we're going to give you, the standard treatment, is in existence because thousands of women have participated in studies," says Dr. Dana Chase, a gynecologic oncologist at Arizona Oncology.
With ovarian cancer, the standard of care (whether after surgery or before) is a "very, very effective" chemotherapy. When ovarian cancer patients are diagnosed, according to Dr. Chase, they are usually given chemotherapy, which puts about 80% of patients into remission, at least for some time.
After initial treatment which often involves surgery and chemotherapy, your doctor may recommend a form of maintenance therapy.
WATCH: PARP Inhibitor drug for ovarian cancer treatment.
"We use some maintenance therapies with chemo and then continue them after chemo, such as Avastin while others we use after chemo, such as Olaparib," Dr. Chase says.
A growing number of women diagnosed with epithelial ovarian cancer are eligible for treatment with a class of drugs called PARP inhibitors. PARP inhibitors are options for women as maintenance therapy after the first chemotherapy or platinum-sensitive recurrence or as a treatment for recurrence.
Learn more about SurvivorNet's rigorous medical review process.
---