The importance of Second Opinions
Catherine Salisbury experienced persisting stomach issues, symptoms that doctors attributed to irritable bowel syndrome or food allergies.
IBS can cause cramping, diarrhea, abdominal pain, and constipation — all of which can also come with colon cancer.
SurvivorNet recommends you get "multiple" opinions following a cancer diagnosis. And it's not a bad idea to get multiple opinions for any diagnosis if you feel like your treatment isn't working or your symptoms are being dismissed.
Colon cancer, or colorectal cancer, is a type of cancer that affects your large intestine (colon) or the end of your intestine (rectum).
A Seattle woman with nagging digestive and bowel problems was repeatedly told she had "food allergies" and to "alter her diet." However, her feeling that something more serious was going on and her persistence for a second opinion led to a proper diagnosis: her colon was filled with pre-cancerous growths.
Catherine Salisbury was no stranger to digestive symptoms and had been told before she may have simply had food allergies or irritable bowel syndrome (IBS), a condition that can cause cramping, gas, diarrhea, abdominal pain, and constipation. IBS is a common disorder affecting the stomach and intestines, according to Mayo Clinic. According to John's Hopkins Medicine, it affects women "twice as often as men."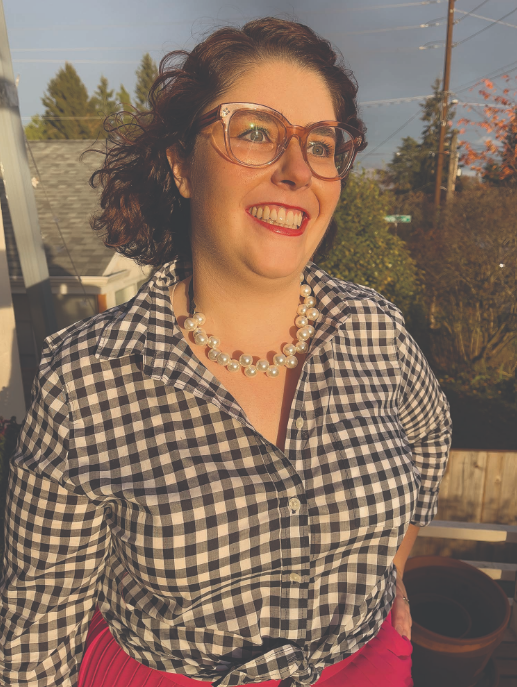 Read More
The Colon Club
is sharing Salisbury's story
during Colon Cancer Awareness Month. Salisbury claimed her doctor told her to "alter her diet" to alleviate the symptoms. Rather than take their word for it, she did something many cancer warriors are encouraged to do when they feel something is wrong and think their concerns aren't being addressed properly: she sought another opinion. "I think it's really important for them to be able to hear it multiple times, take notes," 
Dr. Heather Yeo
, colorectal surgeon at Weill Cornell Medicine 
said of patients learning from doctors.
"I support second opinions. I actually think it's really important. I mean, if you think about it in life, how do you choose someone to cut your hair? You get an opinion, right? You usually don't just go in and sit down with the first person you see on the street and say, cut my hair. You ask around," Dr. Yeo added.
Salisbury trusted her instincts, and they couldn't have been more helpful in her quest for answers and symptom relief. She finally got a gastroenterologist to give her a colonoscopy, a test that checks the lining of the colon for anything abnormal.
The colonoscopy found something startling.
"Her colon was filled with precancerous polyps (growths), and further tests revealed she was positive for familial adenomatous polyposis, a rare condition that results in hundreds to thousands of precancerous polyps in the digestive tract" Colon Club described.
Understanding Colon Cancer
Colon cancer, or colorectal cancer, is a type of cancer that affects your large intestine (colon) or the end of your intestine (rectum). It is the third-most common cancer in people of both genders in the United States, excluding skin cancers.
Though colon polyps can be benign (non-cancerous), some can be considered pre-cancerous, as colon cancer can start within these growths.
Familial Adenomatous Polyposis
Familial adenomatous polyposis (FAP) is a rare and inherited condition, according to the Mayo Clinic. FAP causes extra tissue or polyps to form in the large intestine or colon and the rectum. If untreated, polyps in the colon and rectum can become cancerous once in your 40s.
Surgery is usually needed to remove the large intestine to prevent cancer in people who have FAP. Johns Hopkins Medicine says removing the colon is the only way to remove the risk of colon cancer and alleviate symptoms.
Colon Cancer Symptoms and Risk Factors
Despite the growing trend of more young people diagnosed with colon cancer, people older than 50-years-old still are at the greatest risk, with this age group making up about 90% of the cases.
Other risk factors of developing colon cancer include:
Having inflammatory bowel disease, which causes chronic inflammation of the intestines, according to the CDC.
Having a family history of colon cancer.
Not exercising very often.
Eating a diet high in meat.
Being overweight or obese.
Using excessive alcohol and tobacco.
Colon cancer symptoms and warning signs include:
Change in bowel movement
Bloody stool
Diarrhea, constipation or feeling the bowel does not empty completely
Unexplained weight loss
Constant abdominal pain or cramps
These symptoms can be easy to miss, as many can be mistakenly attributed to other conditions. If you notice concerning symptoms or changes to your body, it's important to discuss them with your doctor promptly.
Colon Cancer Treatment
Most colon cancers can be prevented if people are regularly screened. The screening usually involves a colonoscopy, in which a long thin tube attached to a camera is used to examine the colon and rectum. If no polyps are discovered, the next screening won't be needed for about 10 years.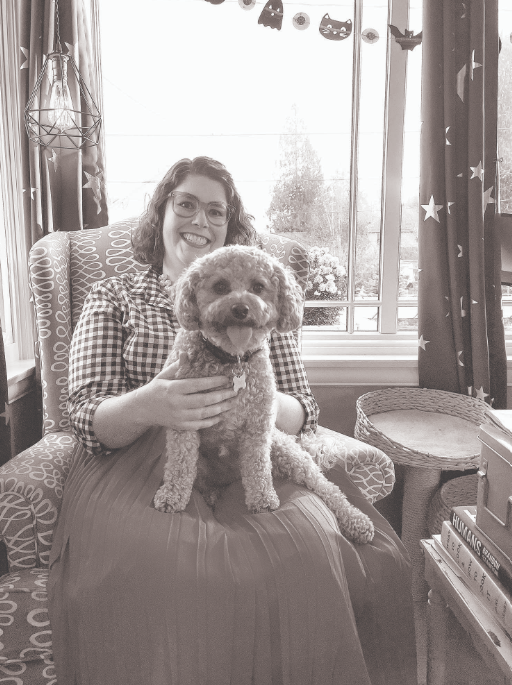 Salisbury's colonoscopy results revealing she had precancerous polyps meant she had a long road of treatment and recovery ahead. Because of her specific circumstances, Salisbury had a more involved treatment plan than other patients with polyps might have. Her treatment included chemotherapy, a total colectomy (the removal of her colon), and a permanent ileostomy, which is an opening in the stomach made during surgery. According to the American Cancer Society, ileostomies can be either temporary or permanent, with permanent ileostomy cases for more serious cases such as cancer. Bodily waste is then passed through the opening and collected in a pouch, or ostomy bag.
Salisbury was also diagnosed with thyroid cancer, leading doctors to remove her thyroid amid radioactive iodine treatment, which destroys the thyroid gland and any other thyroid cells with little effect on the rest of the body, according to the American Cancer Society.
Thyroid cancer is a growth of cells that starts in the thyroid, which is located at the base of the neck and produces hormones that regulate your heart rate, blood pressure, body temperature and weight, Mayo Clinic described.
WATCH: SurvivorNet Guide: Treating Early-Stage Colon Cancer
Surgery and chemotherapy are typical treatment methods for colon cancer. One of the most common chemotherapy regimens for colon cancer is 5-FU, a cancer treatment drug that destroys cancer cells, according to Cleveland Clinic. In certain cases, additional medications will be added. You should have a discussion with your medical oncologist regarding the specific regimen that is most appropriate for you based on your specific circumstances.
A Fighter's Spirit Led to a Second Opinion
It's a good thing Salisbury remained undeterred as she continued seeking answers to her persisting stomach symptoms. Her push for a fresh opinion is what led to the colonoscopy and a proper diagnosis.
Dr. Yeo also suggests turning towards family and friends or find a support group to help you along your journey.
After enduring over "60 surgeries," Salisbury vowed "she's still in the fight." She credits her family for supporting her along her journey. The cancer warrior admitted she confronted PTSD, a feat many cancer survivors face.
It's important for cancer warriors to know they have a strong support group behind them. As Salisbury indicated, family and friends joining you on your cancer journey can help alleviate anxiety and depression as cancer treatments become more intense over time.
Dr. Shelly Tworoger, a researcher at Moffitt Cancer Center told SurvivorNet that "there's a number of common things cancer patients can experience, such as anxiety, depression, financial toxicity, social isolation." So knowing you have loved ones by your side at every step and help you process those emotions and cope with your new reality during your journey.
Learn more about SurvivorNet's rigorous medical review process.
---