Greg Reynolds was always athletic growing up but he only got into weightlifting after being confronted by a bully at work. (You know, the classic skinny guy gets revenge story.) Greg started lifting regularly at the local YMCA in Oglesby, outside Chicago and soon he was hooked. He went on to win the Mr. Natural Illinois bodybuilding contest in 2002 and 2004.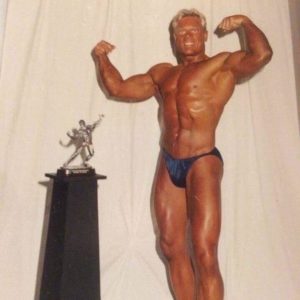 Read More
Greg credits his physical fitness for saving his life when he was diagnosed with stage four prostate cancer in December 2012. He was 55. "At first, when my doctor gave me the diagnosis, I thought it was a mistake," he says. "I was too healthy. This couldn't happen to me."
Greg immediately got a radical prostatectomy, which turned out to be lymph node positive. He then went through 45 sessions of radiation followed by hormone therapy.
Greg's daughter Jess, who was 24 at the time, was his strongest supporter. He vowed to make it through his treatments so he could walk her down the aisle. Which happily he did.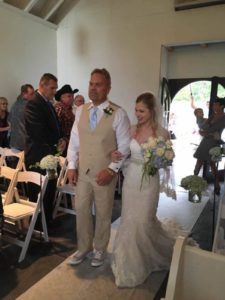 Greg says staying fit was one of the main reasons his doctor was able to pursue aggressive treatment. "You don't have to bench 300 pounds," Greg tells SurvivorNet, "But you can still go for a walk or get in whatever exercise you can," he says. And working out also helps keep the fatigue at bay, he adds.
Greg is now 60, retired – and seems to have the prostate cancer beat. At his last doctor's appointment in March, his PSA score was zero. Greg still works out every morning. "Staying in shape may not beat whatever's in store for you based on your genetics, which was the case for me, but it will definitely help your body" through the rigors of treatment, he says.
Learn more about SurvivorNet's rigorous medical review process.