Jen Loves Lula
In honor of her hit Netflix film, Yes Day, actress Jennifer Garner is spotlighting parents who did a "Yes Day" with their kids.
On her Instagram story, Garner shared a video of Lula, a young cancer survivor who wanted pancakes for breakfast on her "Yes Day."
Coping with a child's cancer diagnosis can be helped by using an oncological social worker.
Actress and mom Jennifer Garner, 48, is all about positivity, and that's doubly true these days, with her new film
Yes Day 
amusing Netflix viewers.
Related: Actress Kristen Bell, 40, Says "I've Been Struggling the Last 2 Weeks," Reminding Us Importance of Mental Health; Especially Critical For Those Fighting Cancer
Read More
The film's premise centers on one family's commitment to a "Yes Day" where they have to say "yes" to everything. Garner plays the mom in the film, and she's been showcasing viewers' "Yes Days" on Instagram.
In a recent Instagram story, Garner included footage of a little girl, Lula, who celebrated her "cancerversary" with a "Yes Day." Lula's day included a room full of colorful balloons, chocolate chip pancakes with a candle in them for breakfast, and more.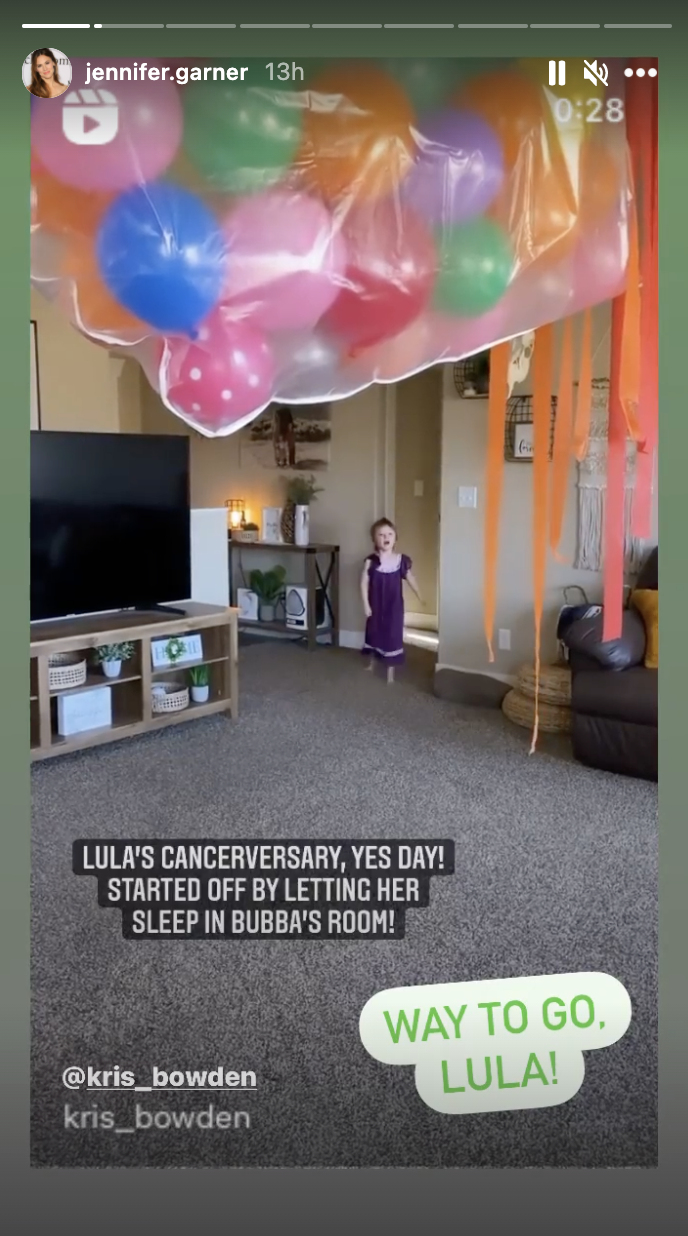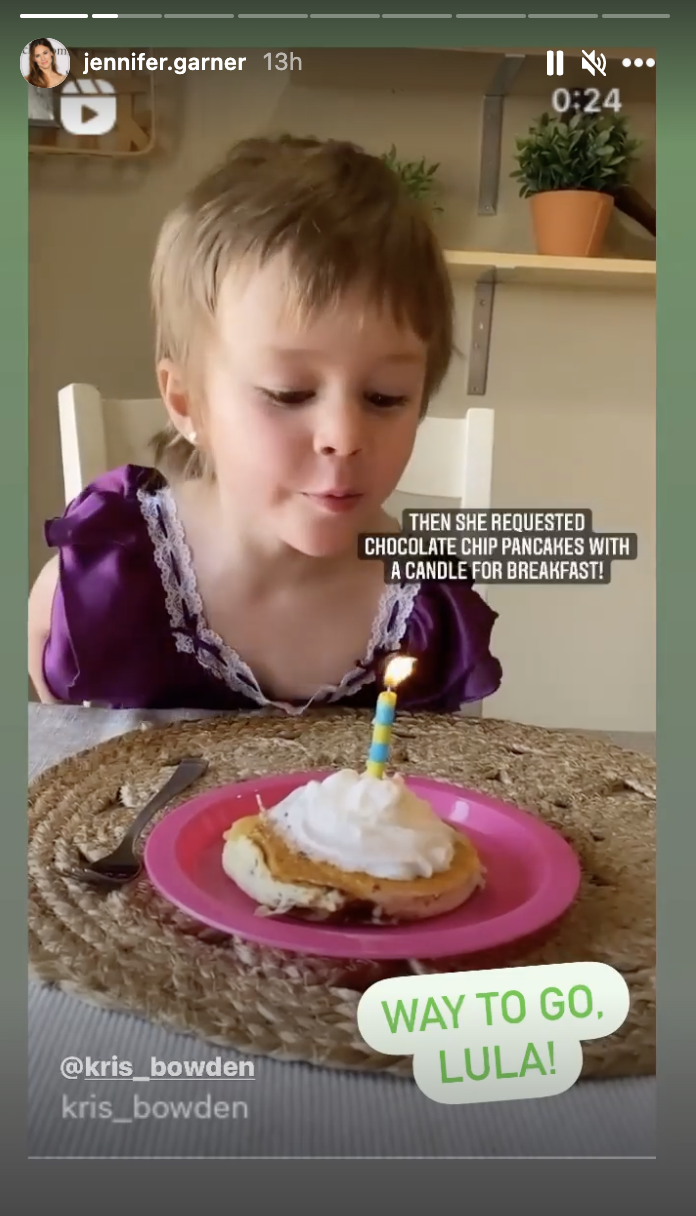 Coping with a Child's Cancer Diagnosis
In March 2020, Lula's family found out she had cancer. Her mother shared a post on Instagram remembering that time. She says, "One year ago we found out it was cancer. This day is embedded in my mind so deeply. When I think about it, I can feel every single emotion as if it were that day. But today I am choosing to celebrate her life rather than dwell on the heartache that came from the diagnosis. She is here, she is healthy and she is my hero!!!"
View this post on Instagram
Coping with a child's cancer diagnosis can feel heartbreaking and overwhelming. Many find that using an oncological social worker to help get through the diagnosis, treatment, and onward, is a helpful component. In an earlier interview, Sarah Stapleton, a licensed clinical social worker at Montefiore Medical Center, says "I think it's super important to see a social worker. I think there's the networking that they can assist you with."
"And they really have the strongest knowledge of the resources available to get you through the process," says Stapleton. "I think social work– one of the primary roles is advocacy. It's meeting the patient and understanding the patient's needs and understanding what it is you need in this very moment, whether that be financial resources, whether it be related to your insurance, transportation, or ultimately, the emotional process of getting through cancer treatment."
The Value of Using a Social Worker During Treatment
Focusing on the Good through Cancer
Lula's family knows the power of hope and positivity. Her mom, Kris, shared a side-by-side picture of Lula from when she was going through chemotherapy, and later, cancer-free. Kris writes, "This is your reminder to never lose hope. 7 months cancer free vs. 3 months into chemo"
View this post on Instagram
Keeping your focus on the good in life, as Jennifer Garner does and as Lula's mom has, can help improve the cancer journey. Those who show gratitude and positivity through cancer have, in some instances, had a better cancer outcome, experts tell SurvivorNet. If you need help in finding the good through your cancer journey, consider speaking with a therapist who can help you process the difficult emotions that accompany a cancer diagnosis.
Learn more about SurvivorNet's rigorous medical review process.