September 14 will mark ten years since Patrick Swayze—the beloved "Dirty Dancing" star—died of stage IV pancreatic cancer. Swayze was only 57, and his death devastated the thousands of fans who were awed by his talent on screen and the chiseled appearance that once gained him the title of People magazine's 1991 "Sexiest Man Alive."
To honor the 10-year anniversary of his death, his widow, Lisa Niemi, has produced a new documentary of Swayze's life, titled "I Am Patrick Swayze." The documentary will air on the Paramount Network this Sunday, August 18, on Swayze's birthday. Were he still living, the "Ghost" heartthrob would have been turning 67.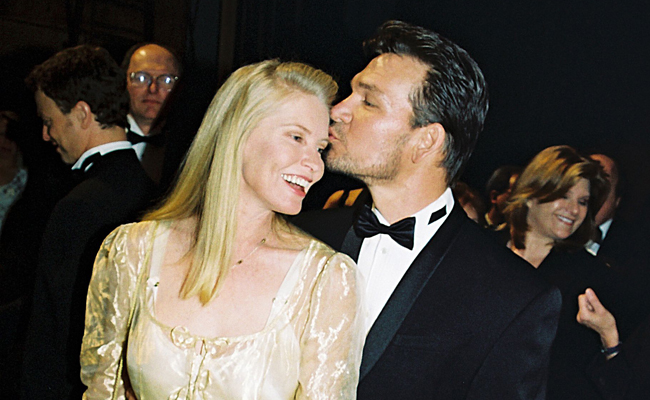 Read More
The documentary will include interviews with Swayze's former co-stars Demi Moore, Rob Lowe, and C. Thomas Howell, along with Niemi, who has become a passionate advocate for the Pancreatic Cancer Action Network in the years since losing her husband to the notoriously difficult-to-treat disease.
RELATED: Alex Trebek, Ruth Bader Ginsburg, And So Many More– Why Are So Many Celebrities Getting Pancreatic Cancer?
Why Patrick Swayze — Like So Many With Pancreatic Cancer — Was Diagnosed at an Advanced Stage
One of the reasons that pancreatic cancer is such a devastating disease is that it seldom causes symptoms in earlier stages, making it difficult to detect until it has spread beyond the pancreas, making it harder to treat.
Dr. Anirban Maitra of MD Anderson Cancer Center spoke with SurvivorNet about detecting pancreatic cancer early on. 
"Most individuals, about 80%, will actually present with what we called advanced disease," Dr. Anirban Maitra, co-leader of Pancreatic Cancer Moon Shot at MD Anderson Cancer Center told SurvivorNet in a previous conversation about detecting pancreatic cancer. "Which means that the cancer has either spread beyond the pancreas or into other organs like the liver, and so you cannot take it out with surgeries. Of course, this has an impact on the prognosis of the disease, because patients who have advanced disease, the treatments we have available for them, they work somewhat, but they don't really do as well as we would like for them to have an impact."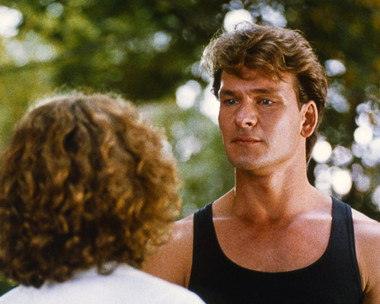 This was the case for Swayze, who shared in his 2009 memoir, "The Time of My Life" that he only began to sense that something was wrong in December 2007, at which time he initially shrugged off his symptoms, assuming they were only temporary.
RELATED: As TV Icon Alex Trebek Battles Pancreatic Cancer, New Recommendation Says Early Screening Does Not Work
"I had been having some digestive trouble, mostly acid reflux and a kind of bloated feeling, for a few weeks," Swayze wrote. "I've had a sensitive stomach my whole life, so I hadn't thought much of it, but lately I just couldn't shake the constant discomfort. I wasn't hungry and felt sick whenever I did eat, but I'd always been pretty healthy, so I figured the feeling would pass eventually."
On New Year's Eve of that winter, Swayze said he attempted to have a sip of champagne, and "nearly choked" from the pain it caused him. "It burned like acid going down. It felt like I'd drunk lye, a sharp, searing pain that brought tears to my eyes," he wrote. "I'd never felt anything like it."
Several weeks later, in mid-January 2008, Swayze's doctors revealed to him what was causing the burning feeling: his bile ducts were blocked—and the cause was stage IV pancreatic cancer.
The diagnosis came as a shock to Swayze—as is the case for most people who hear the devastating words "you have cancer." Swayze had considered himself healthy, and he had just finished filming the pilot episode for the crime drama series, "The Beast"—which, unbeknownst to him, would turn out to be his last acting performance.
RELATED: Researchers Identify New Gene Linked To Pancreatic Cancer As Alex Trebek Fights the Disease
"A lot of things go through your head when you get a death sentence handed to you," Swayze wrote. "Starting with 'Why me? What did I do to deserve this?' Once the shock wears off, it's hard not to sink into bitterness, to feel that you've been singled out in a way that's not fair. For me, that initial shock quickly turned to self-criticism and blame. Did I do this to myself? What could I have done differently? Is it my fault?"
After his diagnosis, Swayze and his doctors worked out an aggressive treatment plan, which included chemotherapy as well as the experimental drug vatalanib, meant to limit the blood supply to his pancreatic cancer tumors. At first, Swayze told reporters, the treatments seemed to be working.
RELATED: Immunotherapy Offers New Hope for Fighting Pancreatic Cancer
"I am continuing treatment and the great news is I continue to respond well," the star told People magazine in the spring of 2008.
As his treatment continued, Swayze kept acting in "The Beast" and began to advocate strongly for pancreatic cancer research and funding. He stayed in the public eye, appearing in interviews and events for organizations such as Stand Up to Cancer, raising awareness about his disease and reminding people that it's possible to go on living after a stage IV cancer diagnosis.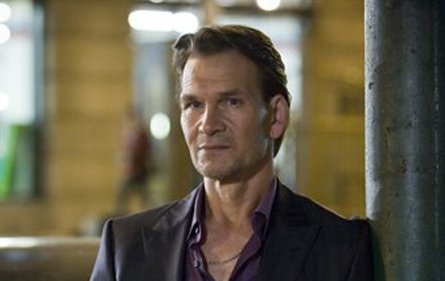 In the winter of the following year, however—in January 2009—Swayze took a turn for the worse. His cancer metastasized to his liver and he developed pneumonia as a result of his chemotherapy, which had weakened his immune system.
He died the following September.
In a recent interview with Entertainment Tonight ahead of the documentary, Swayze's widow, Lisa Niemi, shared that, given the devastating diagnosis, the fact that he lived nearly two years was miraculous, and added that, 10 years after losing Swayze, she is still in love with him.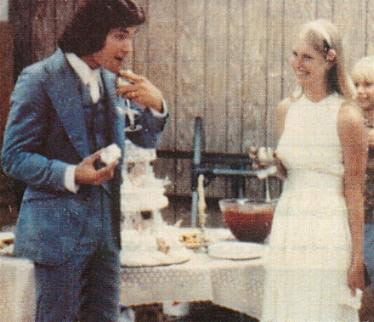 "When you lose someone, you never stop loving them" she said. "It's just, he's not physically present, you know what I mean?"
While Swayze has been physically gone for a decade, his legacy is still very much alive; he is an icon to many, and his dedication to acting—which he continued even during his cancer journey—will not be forgotten.
"You're only on this planet for so long," Swayze said in the documentary. "You could be dead tomorrow, go for it now."
Learn more about SurvivorNet's rigorous medical review process.
---