"They tell me I have cancer, and everyone in my life will go away." That's one of the great fears for too many people who have just been diagnosed. As a "Dance Moms" reunion show airs on the Lifetime channel, the show's star 52-year-old dance master Abby Lee Miller took time to thank one of her students who didn't disappear when Abby was diagnosed with Burkitt lymphoma, a type of non-Hodgkin lymphoma.
"Not too many students came to the hospital when I was really in danger," Miller writes on her Instagram story.  "I thank God every day for bringing you and your mom into m LA studio! It's always the kids you do nothing for that are the most appreciative! You put the music in my soul! Thank you! Love you!"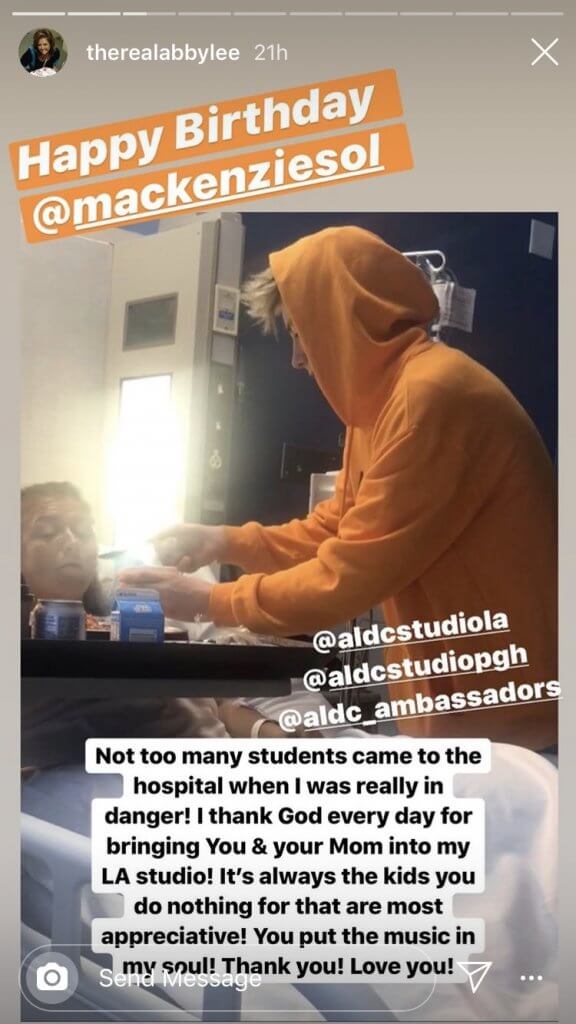 Read More
Last year, Miller, had emergency surgery on her spine, which revealed her Burkitt lymphoma. The surgery also left her unable to walk, and she has been confined to a wheelchair since. Now, she's demanded that one of her students, Gianina, dance a duet exercise from a seated position in a wheelchair. It is a particularly challenging turn of events for someone who has made their name through empowering beauty and movement in others.
Fortunately, Abby Lee Miller is now cancer-free. She was treated with ten rounds of chemotherapy and is still undergoing physical rehab to regain her ability to walk.
RELATED: "I Have to Rely on Strangers!" Abby Lee Miller of "Dance Moms" on Life in a Wheelchair After Cancer
Burkitt Lymphoma, A Rare But Aggressive Type of Blood Cancer
In a conversation that was not specific to Miller's cancer, Dr. Catherine Diefenbach, Director of Translational Hematology and Clinical Lymphoma at NYU Langone Health and the Perlmutter Cancer Center, previously explained that "Non-Hodgkin lymphoma is not one disease, it's many diseases." There are over 68 types of lymphoma, and that includes Burkitt lymphoma, which is a rare yet aggressive cancer that begins in the immune B-cells (in the bone marrow) and has been known to spread to the jaw, central nervous system, bowel, kidneys, ovaries, and other organs.
RELATED: CAR-T Therapy is a Game-Changer for Common Type of Non-Hodgkin's Lymphoma
Treatment varies across different lymphoma types, which is why Dr. Diefenbach said "it's very important that you're treated by a lymphoma specialist," to determine the best treatment regimen—which in Miller's case was chemotherapy and surgery.
RELATED: "I Thought I Was Going to Die!" Dance Mom Abby Lee Miller Tells How She Mustered All Her Strength to Beat Cancer After Prison Term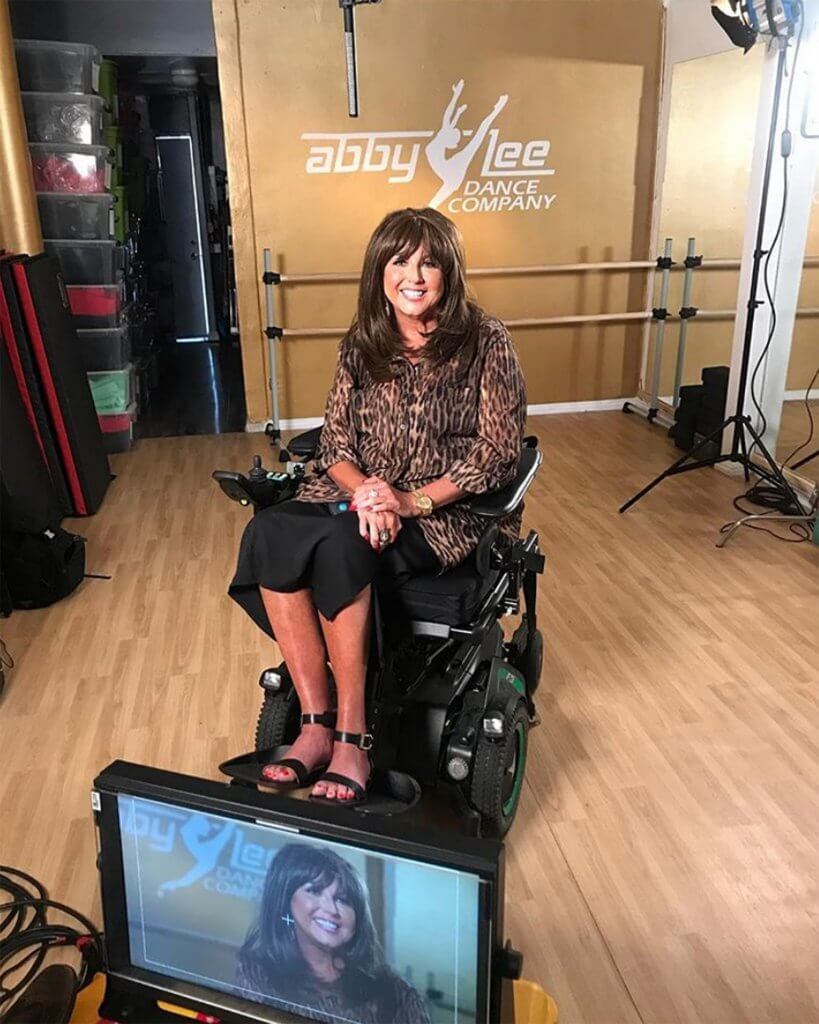 Miller Wasn't A Stranger to Medical Challenges
Before her emergency surgery and cancer treatment, Miller faced a myriad of other health problems, which were further complicated by some of the circumstances in her life.
In 2017, she opted to get gastric bypass surgery to help her on her weight loss journey. At the time, as Women's Day reports, Miller was on a mission to improve her health following a diabetes diagnosis. She put on diabetes medication and was focusing on achieving a healthy weight.
RELATED: Abby Lee Miller Plans Self-Empowering Breast Reduction, Lipo, Facelift Before Cancer Related Spinal Surgery
A month after Miller's gastric bypass surgery, though, Miller was sentenced to a year in prison for bankruptcy and fraud. In an interview with People last month, Miller shared that during her time in prison, she went off her diabetes medication "cold turkey" at the recommendation of the prison doctors.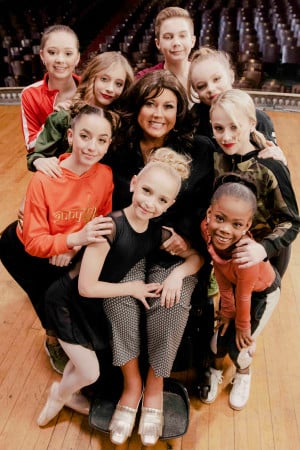 The star now believes that abruptly stopping the medication caused some of her subsequent health conditions. "To go off if it cold turkey, that's what caused all of this," Miller told People's Jeremy Parsons. "That's what caused all of this. That what caused the blood in the lab reports to look so crazy. I had the doctor say to me, 'I can't believe you're walking in here, you should be in a coma right now, the way your lab results look.'" (There is no medical evidence of a link between going off diabetes medication and Burkitt lymphoma, however.)
Learn more about SurvivorNet's rigorous medical review process.
---