For a lot of people going through cancer, finding fellow cancer survivors and learning about their journeys with the disease can be a really important part of coping with the disease. For a lot of women with cancer or who are dealing with a loved one with cancer, reality TV bounty hunter Beth Chapman's journey with stage four lung cancer has provided that inspiration and motivation to keep moving.
On an Instagram the Beth, 54, posted celebrating her husband Dog, and the other men in her life for Father's Day, one fan wrote about her own mother, and how Beth was an inspiration during her fight with cancer. "My mom just lost her battle with cancer but you were such a huge inspiration to her. She was hospitalized at the same time you were and she was praying for you. God bless and keep fighting the fight!"
Read More
Another fan and cancer survivor herself reiterated the sentiment, "I had cancer 6 time [sic] from all the way when I was 13. I had one Child and almost died having her. I am only 32 and I had my hysterectomy a year ago. Beth is such an inspiration to to keep fighting."
And Beth was met with a similar response when she posted a photo of herself heading back to work, dressed up and motivated, and ready to hunt her bounty like always.
"I needed this inspiring message today.. just had my first chemo treatment this past Thursday for Hodgkin's Lymphoma and struggling to get to my office for work. Going to rock it tomorrow! Thank you ❤️. Hope you are doing well," wrote one fan and fellow cancer survivor who turned to beth for career inspiration.
Another fan commented that in the wake of her husbands death from cancer, Beth's style and motivation was hugely appreciated. "I love how you always look so beautiful and kicking cancers ass. I just lost my husband to an 8 1/2 year battle with the evil disease."
And a third said that Beth was a hero, signing off with a hashtag that showed her shared experience with cancer. "Beth you are my hero. You show what it is to be brave and follow your faith. Stay strong and pray for God's total healing. #onecancersurvivortoanother."
On a photo of Beth's husband and caretaker Dog getting some rest, one fan commented that she loved the post, especially since her husband had just succumbed to cancer. "Keep up the fight Beth! I lost the love of my life (40 years) 3 years ago to cancer. He fought HARD, thru the dibilating [sic] pain, to stay with me..because of a promise years ago that he would never leave me..In the end, his couldn't fight anymore. You & your family are in my [heart]," she wrote.
And fan's were very inspired by the speech Beth gave on Mother's Day at a church in Bradenton Florida. "His grace is enough for me! I still continue to pray for you sister. I pray for God to give you strength, courage, love, kindness, patience and perseverance to keep fighting another day. I ask our Heavenly Father to protect you and your family through this time in your life. I have other sister going through some form of cancer fight also. I will continue to pray for you this prayer because we all want everyone to heal in the name of Jesus Christ! you sister," wrote one fan with a sister going through cancer.
Another cancer survivor said the speech was meaningful, "Two time survivor here and your words touched me."
And two others said that after losing a loved one to cancer, the speech made a big difference.
"Thank you Beth we just lost our Aunt to cancer.. Though she lived a good Christian life and was a great woman in my book anytime is to soon, I have a very hard time with any person leaving, Stand Strong for us all," wrote one fan who lost her aunt to the disease.
"Thank you Beth I need to hear this more than anything! I just lost my mother to breast cancer 2 days ago. You remind me so much of her words can't describe," wrote another who lost her mother.
Information about dealing with fear during cancer
For a lot of people, connecting to someone else with cancer can help with some of the difficult emotions that that can come with the diagnosis. For example, anxiety and fear are totally normal reactions to the news of cancer, and acknowledging these emotions can be therapeutic and important to the healing process.
"I think the most important advice I would give to someone who has just received a cancer diagnosis is to find people whom they find as a source of support. To allow themselves to go through all of the different emotional reactions to that news," said Dr. Susan Parons, Director of the Center for Health Solutions/Center on Child and Family Outcomes at Tufts Medical Center, in a prior interview with SurvivorNet. Dr. Parsons did not comment on this case specifically.
"The anger, the frustration, the fear. The disappointment. Whatever those emotions are, figure out what's important to you and find those people that can help you realize that."
Dr. Susan Parons, Director of the Center for Health Solutions/Center on Child and Family Outcomes at Tufts Medical Center on dealing with fear and anxiety after a cancer diagnosis.
In times of frustration, it can be useful to a little bit of direction on specific ways to deal with it. A few of the most common ways to deal with fear and anxiety after a cancer diagnosis, that have helped people in the SurvivorNet community in the past, include:
1. Let your family and close friends know – and let them help. So many cancer survivors tell us they want and need support but are often too preoccupied to make specific requests. Urge those close to you to jump in with whatever practical help they can offer.
2. Keep a journal. It can be extremely cathartic to let those feelings loose on paper. Grab a pen and a nice journal and chronical your different thoughts throughout the day.
3. Join a cancer support group. There are groups in nearly every community offering opportunities to connect with others going through a similar journey. You'll learn incredibly helpful insight from others who can tell you about what to expect and how to stay strong on tough days.
4. Consider seeing a therapist. Ask your doctor to refer you to a therapist so you can discuss your fears and concerns in a safe space. Often, vocalizing your thoughts and feelings rather than internalizing them can provide relief.
Stage Four Lung Cancer Treatment Options
Stage 4 lung cancer has, by definition, spread throughout the body. "Stage 4 lung cancer means that beyond the disease you can see in the chest and the bone and the liver and the brain, there is invariably invisible metastatic disease, and we don't know which of these spots is going to make you sick," said Dr. Oxnard, Thoracic Oncologist at Dana-Farber Cancer Institute, in a previous interview with SurvivorNet about stage four lung cancer.
Which is why doctors want to devise a plan to treat every part of a patient with stage four cancer. "Stage 4 means, treat the whole body– visible and invisible spots," said Dr. Oxnard.
In order to do that, doctors have moved away from just chemotherapy, and begun targeting treatment to the behavior of an individual's disease, after learning about the biology of a patient's specific tumor. "The way we plan Stage 4 lung cancer today is using precision therapy. It's the idea of moving away from just chemotherapy for all into finding the right medicine for the right patient."
Dr. Geoffrey Oxnard, Thoracic Oncologist at Dana-Farber Cancer Institute gives an overview of information about treatment for stage four lung cancer
The field of late stage lung cancer treatment has changed a lot over the past decade. "10 years ago, all patients who presented with lung cancer ended up getting chemo, " Dr. Oxnard continued. "Today, about half of patients get chemo up front. But another quarter of patients can get a pill therapy upfront, which can effectively control the cancer."
And there are now some available immunotherapy drugs, which use the body's own immune system to attack the disease. "And a quarter of patients can get immune therapy upfront, which can effectively control the cancer, sometimes very durably," said Dr. Oxnard.
Beth's Decision To Stay Away From Chemo and Turn Toward God
Beth has kept relatively mum about which treatment she is making use of, with the exception of her declaration that chemo is simply not for her. This likely stems from Beth's first bout with cancer. She was diagnosed with throat cancer in 2017. She underwent surgery and was declared cancer-free. However, she was diagnosed for the second time in late 2018 — this time with stage 4 lung cancer. In the emotional "chemotherapy is not my bag" speech she gave on Mothers Day, Beth, a devout Christian, explained that she considered the cancer to be an "ultimate test of faith." She explained that she's truly putting her faith in God as she continues this battle.
Fan's of hers and of her show have written to her on social media to express their concern for the reality star's health. One fan named Sara took to Instagram to beg Beth to reconsider. "Oh miss beautiful," she wrote. "The news is saying you have decided to stop chemo. Please rethink that. My husband's aunt done the same and then sadly regretted it after. And it was [too] late. Please please think this through 10000 percent."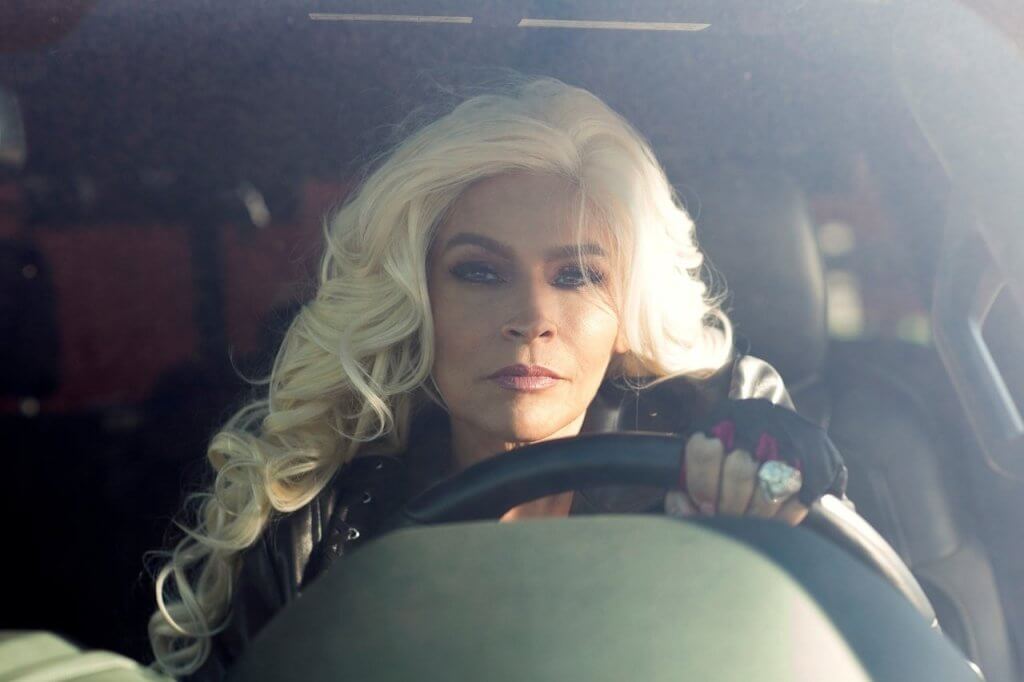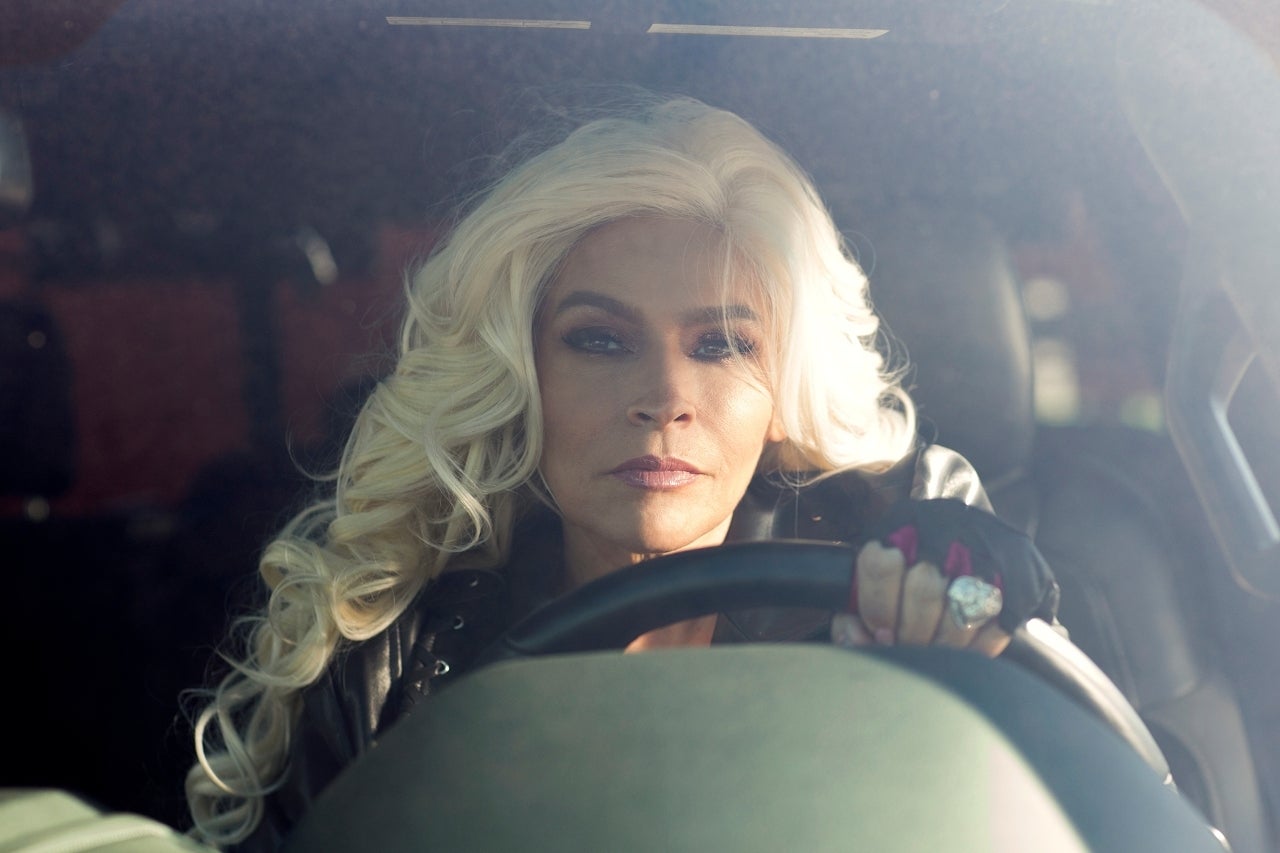 Another fan, who goes by the name ChrisannRN on Twitter, offered Beth prayers, as well as some medical advice. "So many options for chemo!!!" she wrote. "There's also immunotherapy. I'd be happy to share more with you if you'd like to DM. Thoughts and prayers are with you!!!"
Another fan named John took to Twitter to emphasize the dangers of ignoring modern medicine. "Beth, I read you are choosing alternative therapies for [your] illness instead of chemo/radiation. I hope this is just a rumor. If you turn your back on modern medicine and go this route I can assure you nothing good will come of it," he wrote.
But since Beth hasn't shown any signs of changing her mind, prayer seems to be one of the ways that her fans are staying positive, and sharing in her decision to turn toward God for emotional support.
Learn more about SurvivorNet's rigorous medical review process.