Beating Cancer as a Young Adult
Perri Rowe was diagnosed with a rare cancer called rhabdomyosarcoma of the breast at just 21 years old.
Rowe struggled with the bodily changes that resulted from treatment, like a large scar. But, eventually, she grew to "accept [her] body and use it to [her] advantage rather than kind of see it as a negative and a hindrance."
Rhabdomyosarcoma, in general, occurs in cells called rhabdomyoblasts that normally develop into skeletal (voluntary) muscles that we control to move parts of our body.
One breast cancer survivor says she's learned so much about femininity and body image after beating her disease. According to her, we need to remind ourselves "femininity is a state of mind."
Facing rare cancer at a young age can turn your world upside down. Thankfully, 24-year-old Perri Rowe learned to love the body that emerged on the other side of her treatment — even if it came with a large scar.
Rowe's cancer journey began in August 2020 when she noticed a lump in her right breast during a vacation. Upon returning home, she went to a doctor who referred her to a breast clinic.
Read More
There, she was told it was likely a noncancerous issue, but she underwent more testing since the lump had grown. That's when a then-21-year-old Rowe was diagnosed with a rare cancer: rhabdomyosarcoma of the breast.
Rhabdomyosarcoma
is "a rare type of cancer that forms in soft tissue," according to Mayo Clinic.
"It was such a shock, I'd been completely in the dark of just how serious the lump could be,"
she said
.
"It was even more of a shock to find out I had a type of cancer that I'd never even heard of."
For treatment, she had "intensive chemo" that drained her energy and led to hair loss. She even developed sepsis following her second cycle of chemo. She was "touch and go" for several weeks from there, and the experience ultimately convinced her to get a mastectomy.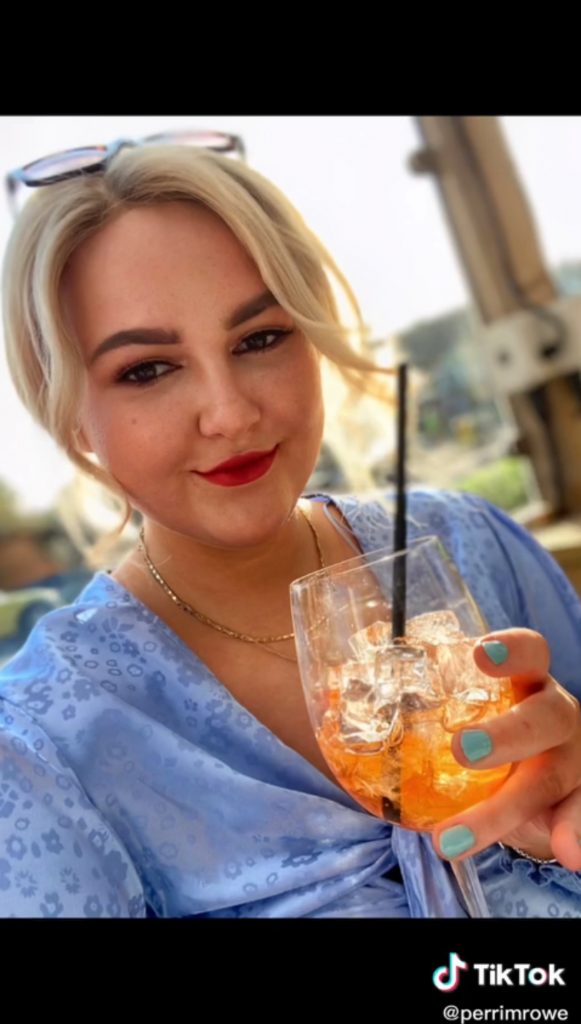 "I think that having sepsis really encouraged me to just completely go with the mastectomy and say, 'Right, you know what, I've already been through this, it can't really get much worse,'" she said. "If the mastectomy was going to save my life, then I needed to go for it."
When Should You Consider a Mastectomy?
Having a mastectomy – the surgical removal of the entire breast – at any age can take a big emotional toll on anyone. But Rowe was only 22 at the time of her procedure in December 2020. So, it's understandable she had struggled with the mastectomy, as well other treatment-related changes to her body.
"A lot of people associate having cancer with losing weight but for a lot of people it's not the case. For me, I gained weight because of all the different medications I was on," she explained. "The mastectomy really affected me for a long time because I didn't feel like me. I have a 30cm scar across my chest and I have to wear a prosthetic."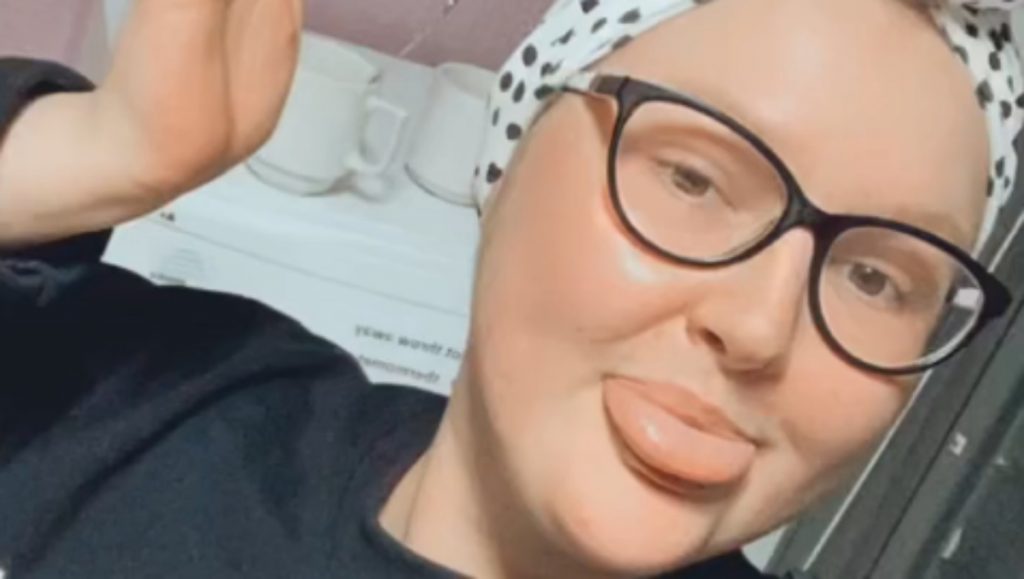 RELATED: Changing the Game for Young Adults With Cancer: Matthew Zachary's Story
Thankfully, Rowe was able to find the support she needed during her cancer journey. And that support likely meant a great deal coming from other young people who were dealing with similar circumstances.
"Teenage Cancer Trust kept me connected with other patients who were going through similar journeys," she said. "We weren't allowed any visitors in hospital as this was during lockdown, so we met people virtually."
Cancer as a Young Adult Is Different & In Some Ways More Complex: Survivor Mag Bujalski Explains
Rowe says she was not eligible for breast reconstruction during her mastectomy because she was at a high risk of recurrence. Now that she's past the two-year mark from her all-clear in March 2021, however, she has reconstruction scheduled for this summer. Though she's looking forward to the procedure, Rowe is happy to admit she's learned to learn to love her body in the waiting.
"I'm very much looking forward to the reconstruction," she said. "I knew it was going to happen at some stage, but I'm not at that point where I'm absolutely desperate for the surgery."
"You've just got to realize that you shouldn't compare yourself to anyone else."
Celebrity Stylist Ann Caruso on Beauty and Femininity After Cancer
In sharing her story, she hopes other cancer warriors can learn to "celebrate their changes" as they undergo treatment.
RELATED: Breast Cancer Warrior Announces The 'Early Retirement' Of Her Breasts In A Heartfelt Essay: 'Your Untimely Exit Comes After Years Of Service'
"My new body has not bothered me so much over the past year or two because I'm in such a good place and I've learned to deal with it and to love my body for who I am now," she said. "For me, learning to accept my body and use it to my advantage rather than kind of see it as a negative and a hindrance to me, was the first step in terms of being able to move on."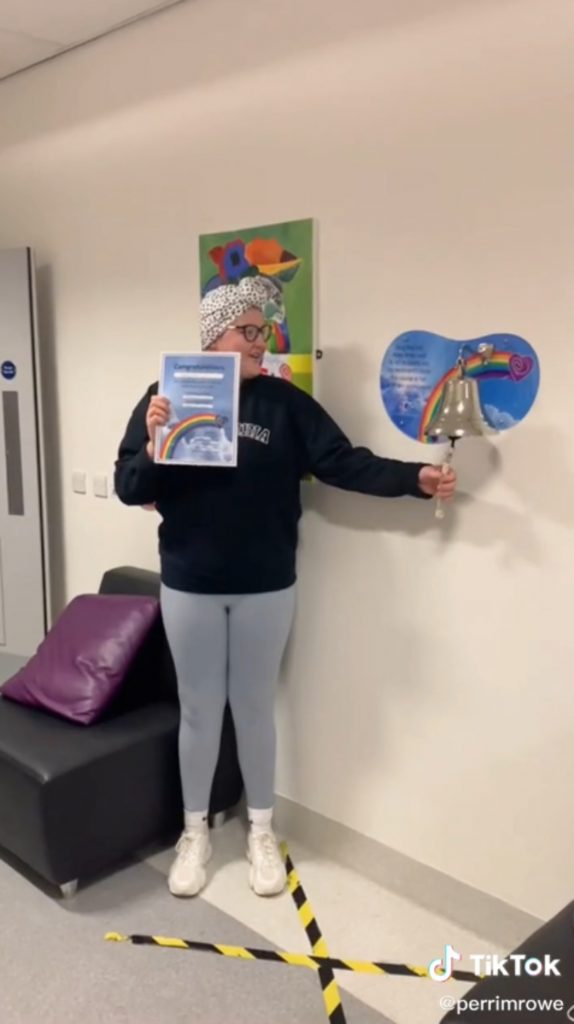 In a similar vein, celebrity stylist and cancer survivor Ann Caruso says breast cancer did impact the way she saw her body.
"I've had about 12 surgeries, and it does change you," Caruso previously told SurvivorNet. "You're not the same carefree person that you once were, and it was very hard for me to look at myself every day.
"It was like I was a totally different person and didn't fit into any of my clothes for so long."
She's since said she learned so much about femininity and body image after beating her disease. One tip she shared was to find clothes that make you "feel good" for that extra confidence boost.
"Femininity is a state of mind," she said. "And I think that's something that we have to remind ourselves."
Learning about Perri Rowe's Rare Cancer
Perri Rowe's rare cancer was called rhabdomyosarcoma, or RMS.
According to the American Cancer Society, RMS occurs in cells called rhabdomyoblasts that normally develop into skeletal (voluntary) muscles that we control to move parts of our body.
RELATED: In Honor of Rare Disease Day, SurvivorNet Shares Resources for People Navigating a Rare Cancer Diagnosis
Seeking Care at a Comprehensive Cancer Center May Be Key for Someone with a Rare Cancer
This cancer generally occurs in children because it develops in the very early forms of muscle cells, but it can still occur in adults – like we saw in the case above.
Common areas where RMS develops include:
The head and neck including near the eye, inside the nasal sinuses or throat or near the spine in the neck
Urinary and reproductive organs like the bladder, prostate gland or any of the female organs
Legs and arms
Chest and abdomen
To understand just how rare Rowe's primary rhabdomyosarcoma of the breast is, consider that a 2019 study published in the Journal of Pathology and Translational Medicine says primary breast sarcoma (PBS), in general, only accounts for about 1 percent of breast malignancies (cancers). And rhabdomyosarcoma "accounts for an extremely small proportion of PBSs."
Learn more about SurvivorNet's rigorous medical review process.