Stopping the Stigma — Learning to Live With Psoriasis
While it is still considered a rare condition, psoriasis affects around 7.5 million people in America.
Famous figures, from Kim Kardashian to Cyndi Lauper, have been diagnosed with the skin condition and have spoken about learning to cope with it.
Psoriasis can cause itchy, scaly red patches to develop on the skin, which can be embarrassing and uncomfortable.
There are several medications available to treat it and lifestyle adjustments may help with outbreaks for some people as well.
Psoriasis
is a chronic, auto-immune skin condition that can cause red, itchy patches to develop on the skin. People with the disease can have good days and bad days — and unfortunately, symptoms associated with the disease can be really embarrassing and uncomfortable. You may be surprised to learn that several extremely famous faces — like Kim Kardashian and Cara Delevingne — struggle with the condition as well.
Below are five famous women who have publicly spoken about their struggles with the illness, and what changes they've made to keep it under control.
Kim Kardashian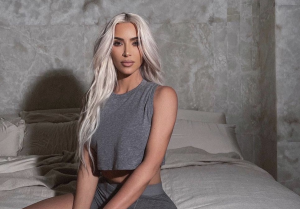 Read More
The reality TV star, 41, has been candid with fans about her psoriasis ever since she received her diagnosis on camera at age 30. In
an article for her sister's brand, Poosh
, Kim shared that after she was diagnosed with psoriatic arthritis — a form of the disease that can cause joints to become swollen and painful — she exhausted herself trying every cream and remedy she could get her hands on.
"Before the arthritis hit, I spent about four months doing everything natural—every ointment, cream, serum, and foam you can possibly imagine and everything from the dermatologist. I even tried an herbal tea that tasted like tar. I tried celery juice for eight weeks," Kim wrote.
Dr. Saakshi Khattri, a Dermatologist/Rheumatologist at Mount Sinai Health System, explains what the different types of psoriasis are. 
However, she explained that now, she is comfortable with the diagnosis, and tries to do everything she can to remain healthy and avoid outbreaks.
"I live a healthy life and try to eat as plant based as possible and drink sea moss smoothies. With all the stress in life, I try to make sure I take time for myself so that I am centered and keep my stress to a minimum," she wrote.
Cara Delevingne
Model and actress Cara Delevingne, 29, has also been candid about her struggles with the skin condition, even showing off her scars at the 2022 Met Gala when she showed up covered in gold body paint on her entire torso except for the areas with psoriasis outbreaks.
In fact, Cara has said that her struggle with the skin condition is one of the reasons she stepped back from the stressful world of modeling.
She explained that people were so ill-informed about the condition, that other models she worked with often thought her psoriasis was contagious. "People would put on gloves and not want to touch me because they thought it was like, leprosy or something," the model told The Times in 2015.
Stress is one of the potential triggers for psoriasis, so getting it under control is important. Other possible triggers include injury to the skin, illness, and certain weather conditions.
Cyndi Lauper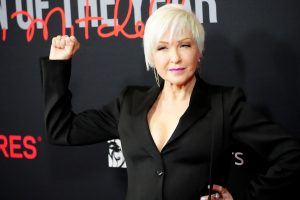 "Girls Just Wanna Have Fun" singer Cindy Lauper, 69, developed psoriasis later in life. She didn't experience her first outbreak until 2010.
Afterwards, she struggled learning to cope with the disease — which can be stigmatizing. Eventually, Cyndi partnered with the National Psoriasis Foundation and drugmaker Novartis to raise awareness about ways to treat and cope with psoriasis — and do away with workplace stigmas.
"Whether you are a performer, teacher, or office manager, psoriasis can be a challenge at work and impact your ability to perform at your best," Lauper said in a press release. "Learning to figure out how to manage my psoriasis has allowed me to continue doing what I love while still standing out in the crowd — but not because of my psoriasis."
LeAnn Rimes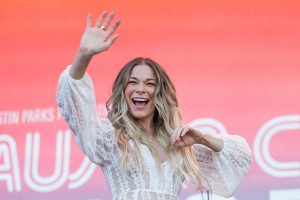 Beloved singer LeAnn Rimes, 39, is a unique case in that she was diagnosed with psoriasis when she was just two years old. She spent years trying to hide her condition from the public eye, she explained in a recent interview with Glamour. And when she was in her 20s, she found an injectable treatment that worked for her and kept her skin clear from outbreaks, for a time.
That lasted until the Covid-19 pandemic brought on a massive amount of stress, a common trigger for psoriasis.
"All hell broke loose in the world—and inside of me, as I'm sure it did for so many other people amid this pandemic. Suddenly I went from doing what I love, and being surrounded by people, to just hanging around the house in sweats. Stress is a common trigger for psoriasis, and with so much uncertainty happening, my flare-ups came right back," she told the outlet.
Now, the singer is taking back control — and even posed nude in Glamour to raise awareness about what psoriasis is and what it looks like, doing her part to stop the stigma and turn the page on unrealistic beauty standards.
La La Anthony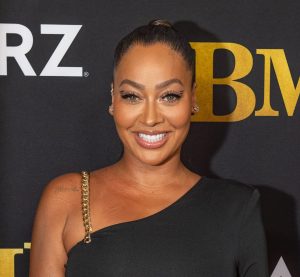 TV personality La La Anthony, 40, takes a unique approach to treating her psoriasis — baking soda. After finding that using baking soda on her skin actually helped, La La teamed up with Arm & Hammer to promote baking soda as a possible home remedy for psoriasis.
"It is just gentle enough on my sensitive skin, which is really hard to find when you do have psoriasis," she told People. "It does have to be gentle enough that you feel your skin is smooth afterwards."
La La continued to note what she's learned so far on her psoriasis journey — including that there are good and bad days.
"It's tricky, it gets worse. There are points where I am perfect with nothing and all of a sudden, it is the craziest flare up ever. It is hard to pinpoint," she said. "Doctors say stress, what you eat, I monitor all that stuff. And when it wants to go crazy, it goes crazy!"
Dr. Saakshi Khattri explains how systemic treatments can be used to treat psoriasis. 
Learn more about SurvivorNet's rigorous medical review process.