90s Stars Fighting Cancer
Some of TV's biggest stars from the 90s are battling – or have beaten – cancer; Dustin Diamond, Shannen Doherty, Joan Lunden, Julia Louis-Dreyfus, Fran Drescher, and Cynthia Nixon are some of our favorite inspiring cancer warriors.
Following a cancer diagnosis, it's important to get a strong support network in place to help you through the cancer journey; in addition to loved ones, your oncologist and a therapist can be part of that support system.
For some people, being vulnerable and transparent during your cancer journey – as many of these stars have been – allows for greater connection with others, and the opportunity to help other people fighting cancer feel less alone.
Shows like
Seinfeld
,
Saved by the Bell
, and 
Sex in the City
 allowed us to disconnect from real life when they aired in the 90s; so much so that the characters on those shows felt like they were our friends. So every time we hear one of these actors are sick, if often feels like a gut-punch. It's like finding out a pal from high school has
cancer
; we just want to see them get well — and send them our love.
Related: It's Important To Continue Cancer Screenings Through COVID-19
Read More
So the recent news of
Dustin Diamond's cancer diagnosis
hit us hard. As has, over the years, finding out some of TV's biggest names from the 90s, had battles to go through. We watch with love as
Shannen Doherty
fights, and look-on with hope as Joan Lunden,
Julia Louis-Dreyfus
,
Fran Drescher
, and Cynthia Nixon all thrive since successfully beating their cancers. They are all warriors and we want them to know what we are in their corner, cheering them on.
1. Shannen Doherty
Actress Shannen Doherty, 49, made her mark on the TV world from a young age and hasn't slowed down since. The star of Charmed and Beverly Hills, 9021, is currently battling metastatic breast cancer. Doherty was first diagnosed with breast cancer in 2016, and it later went into remission following treatment.
Related: Shannen Doherty's Dear Friend is Perfect Example of the Kind of Sisterhood of Support Needed When Battling Metastatic Breast Cancer
But in February 2020, Doherty shared with the world that her breast cancer had returned, and this time, it had spread. The actress has been an incredible advocate for breast cancer awareness throughout her fight, encouraging other women to get screened and to check themselves for lumps.
2. Dustin Diamond
Dustin Diamond, 44, is currently hospitalized in Florida after a lump on his neck led him to seek care. The Saved by the Bell actor who is most famous for his character of Screech reportedly delayed seeing a doctor because he was worried that people would take pictures of him and post them online.
Related: 'Saved by the Bell' Star Dustin Diamond, 44, Told He Has Cancer After Delaying Doc Visit Because He "Was Afraid to Go Out In Public" for Fear a Photo Would be Posted
Diamond has reportedly been diagnosed with stage four cancer, and former castmates, like Mario Lopez, have been in touch with him as he faces his disease.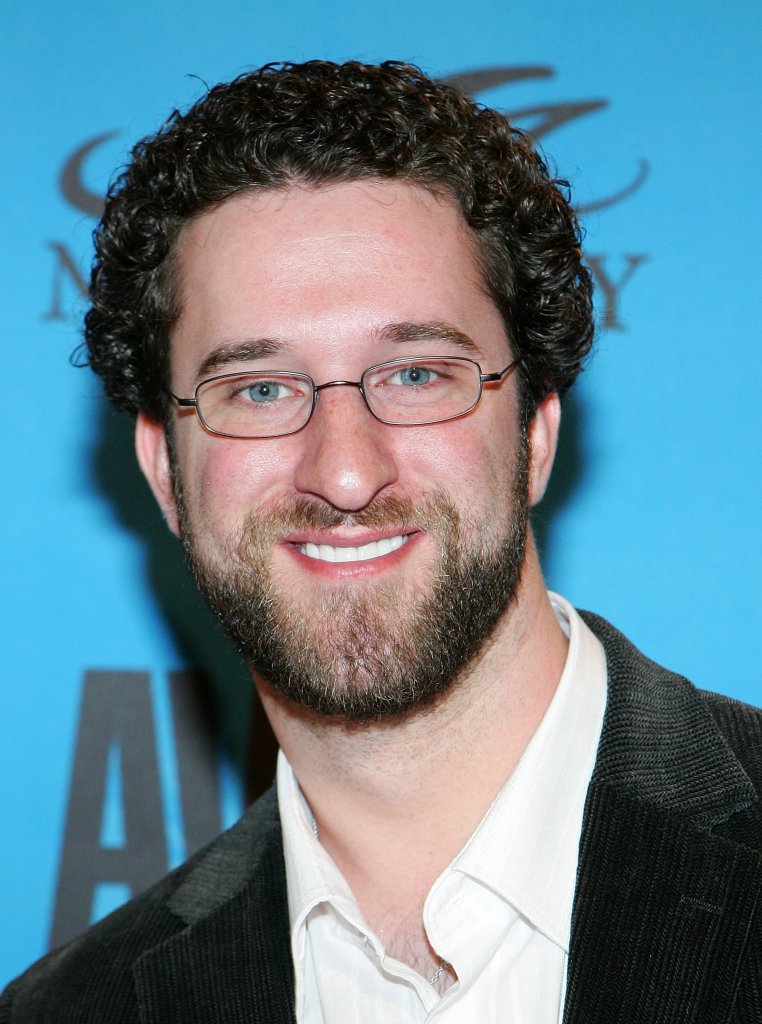 3. Joan Lunden
When TV journalist Joan Lunden, 70, was diagnosed with breast cancer, she used her diagnosis to educate other women about the disease. "Candidly, I never thought I would be one of the women who would get breast cancer. I'm a health advocate," said Lunden in an earlier interview. "I'm all over America talking to women saying, make sure that you get all of your checkups all the time and – The fact that I didn't understand the significance of dense breast tissue kind of just lit a fire in me and sent me on this mission to say, here I am a journalist."
Related: TV News Legend Joan Lunden Talks Former Co-Host Charlie Gibson and What It Means to Have Support in the Workplace
Lunden said her diagnosis led to a greater understanding of health and treatment. "And how could I have been so uneducated about something so incredibly important?" she said. "I took a camera into every single appointment with me to every chemo session, to every radiation session, in the hospital to get my port. Then when I got to the very end of my therapy, I had gone on a show. And a lot of the questions were, gee, now that you're coming to the end of your treatment, how are you dealing with the fear of recurrence. I wanted to write them all back. I hadn't even thought of it until you mentioned it."
'I Ended Up Where I Needed to Be': TV Legend Joan Lunden Says Her Breast Cancer Diagnosis Lit a Fire in Her
4. Julia Louis-Dreyfus
Julia Louis-Dreyfus stole the show on Seinfeld as Elaine and proved her performing chops even further on Veep, but she's also been an incredible example of a strong survivor. A lot of people know about Louis-Dreyfus' breast cancer journey; she did, after all, announce her diagnosis to the world over Twitter, and she kept her fans updated on her social media accounts as she went through treatment. But what a lot of people find surprising — and completely inspiring — is that the Emmy award she was up for in 2019, for a season of "Veep," she filmed directly after going through six rounds of chemotherapy and her double mastectomy.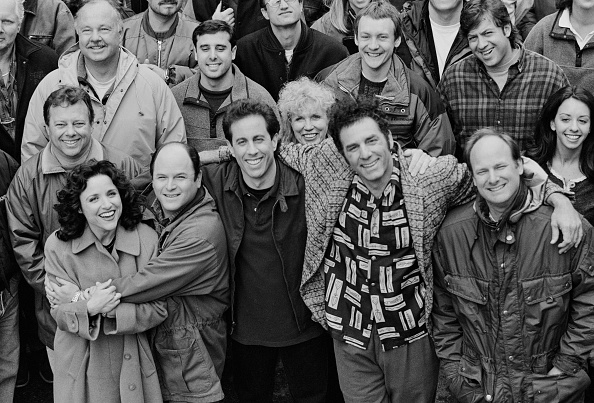 Louis-Dreyfus just turned 60 this week, and the actress is cancer-free following her September 2017 breast cancer diagnosis.
Related: As Actress Julia Louis-Dreyfus Turns 60 She Seems Stronger Than Ever; Beating Breast Cancer & Churning Out New Projects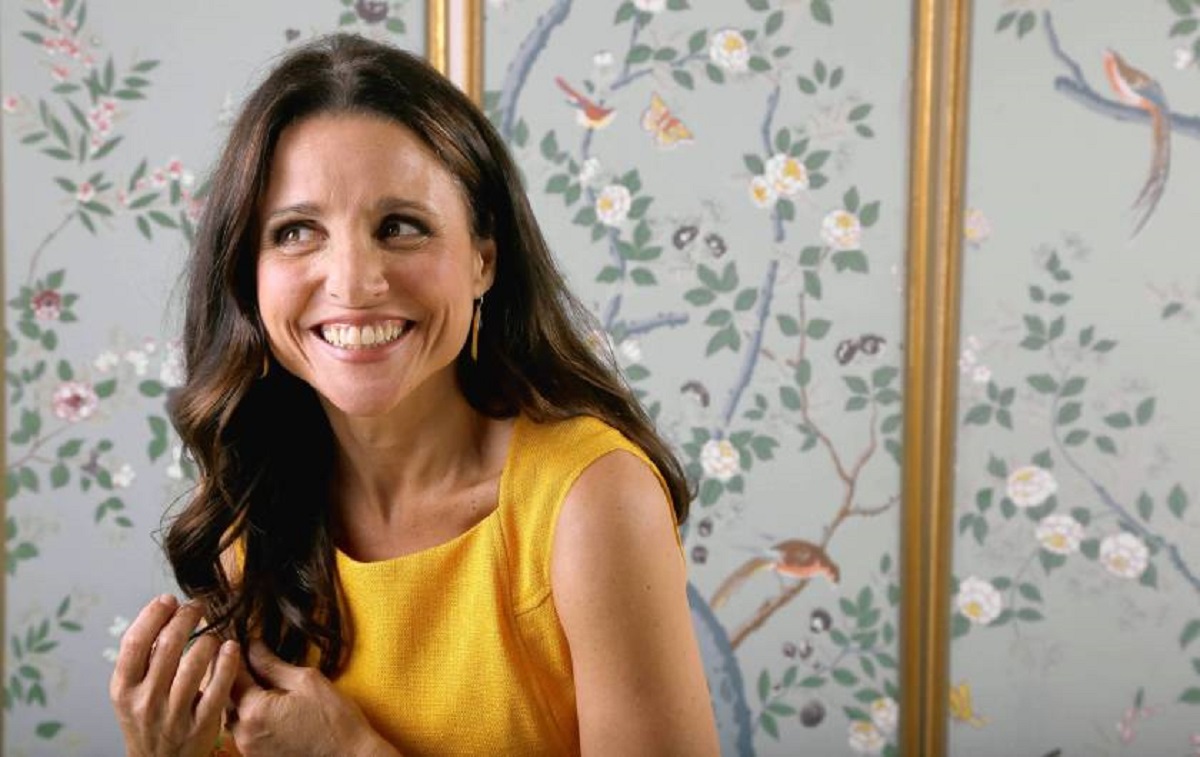 5. Fran Drescher
Everybody's favorite nanny, Fran Drescher, 63, has been cancer-free for over two decades. The actress beat breast cancer and used her diagnosis as a force for good.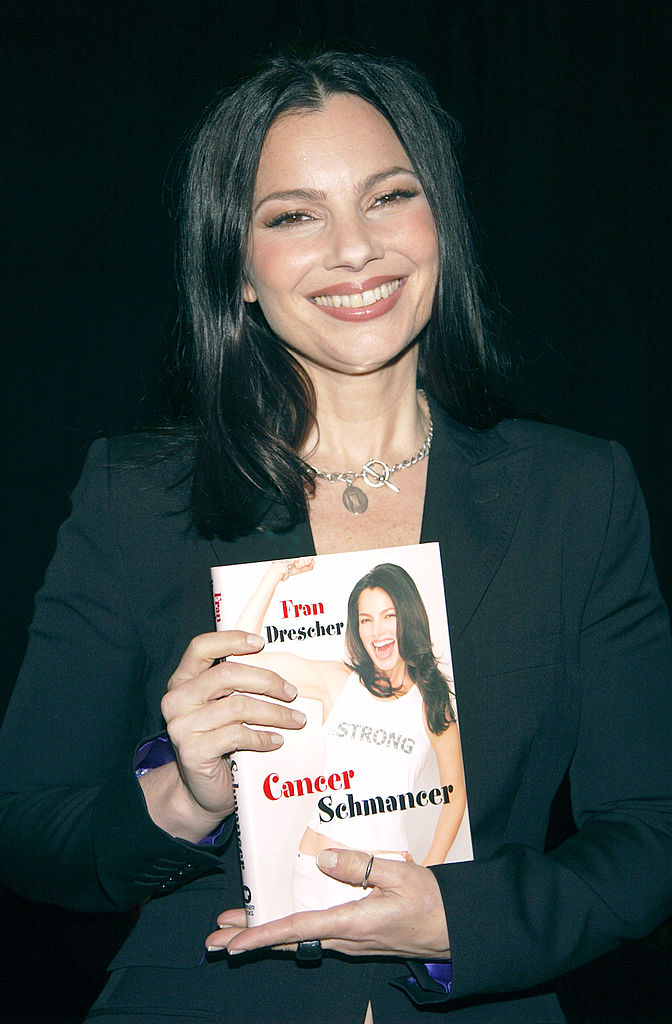 She founded Cancer Schmancer, a non-profit which aims to increase prevention and detection efforts for cancer. And Drescher also wrote a survivor-story book by the same name. In her book, she wrote about the importance of support networks, saying, "It's a blessing when the person you love shows the kind of instincts you'd hoped they'd have when push comes to shove. Illness is the great equalizer. It doesn't matter who you are, rich or poor, young or old, fat or thin, sick is sick. And if you're blessed, those around you will rise to the occasion in your hour of need."
'The Nanny' Star Fran Drescher Celebrates 20 Years of Being Cancer Free with a Virtual Cabaret
6. Cynthia Nixon
Sex and the City's Miranda, played by Cynthia Nixon, was adored for her quick wit, strong feminist persona, and incredible intellect. Nixon brought the character to life, and she also brought increased awareness of breast cancer, following her 2002 diagnosis.
Related: Breast Cancer: Overview
She underwent a lumpectomy and radiation therapy to treat her disease. Breast cancer is typically treated with chemotherapy, radiation, and surgery. It's important to do self-screening for breast cancer (this is typically done in the shower), and get regular mammograms as well.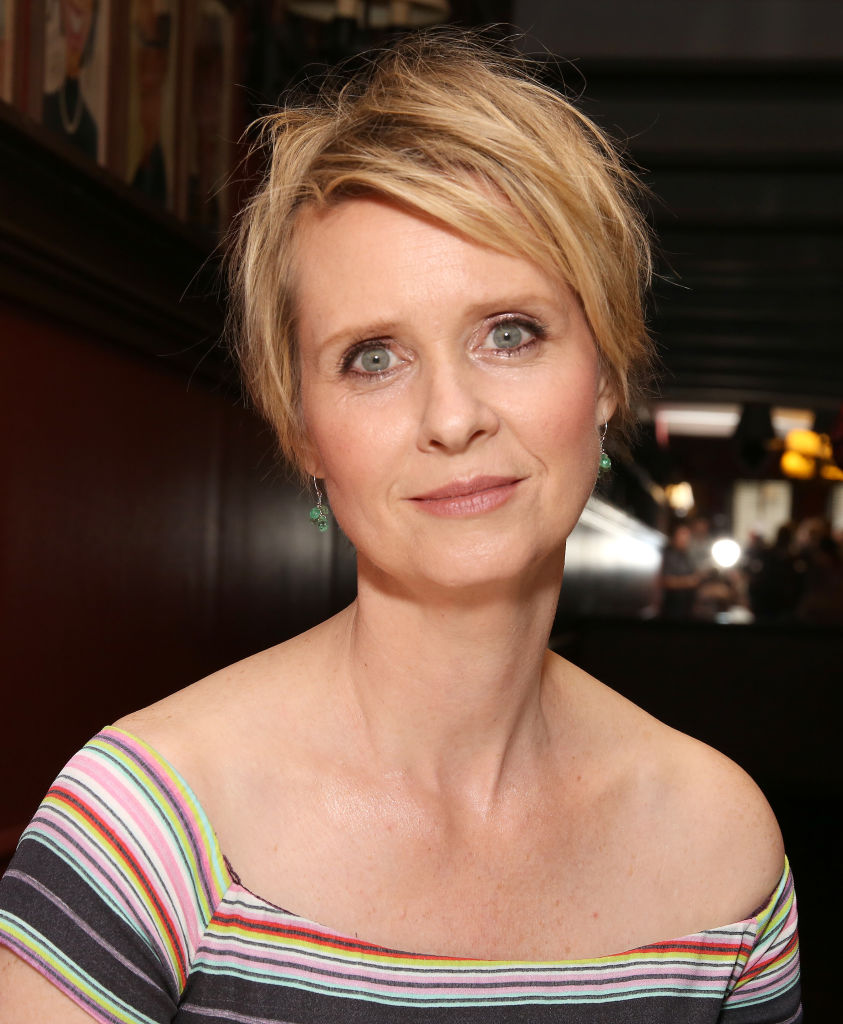 Learn more about SurvivorNet's rigorous medical review process.