Taylor Swift is known for putting extremely personal lyrics about her own life into her songs. On her latest album Lover — which just dropped today — the singer has touched on a topic that resonates with millions of people all over the world, having to watch a loved one battle cancer. Earlier this year, Swift revealed that her mom, Andrea, was again battling cancer. Though she kept the details of the diagnosis private, we do know that this is Andrea's second bout with the disease. Now, Swift's new song, "Soon You'll Get Better," touches on the challenges of watching someone you love fight the disease.
On an album that features mostly upbeat pop numbers and love songs, "Soon You'll Get Better" is a powerful and emotional diversion. "I hate to make this all about me / But who am I supposed to talk to," Swift sings. "What am I supposed to do? / If there's no you."
Read More
RELATED: TAYLOR SWIFT DISCUSSES HOW SHE AND HER IMMEDIATE FAMILY ARE DEALING WITH HER MOM'S CANCER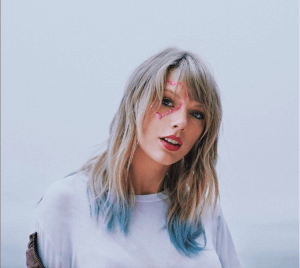 The 29-year-old singer spoke about the song in a YouTube Live session ahead of her album's Aug. 23 release. "That was really, really hard to write, and it was just a family decision whether to even put it on the album," Swift said. "We as a family decided to put this on the album, and it's something I'm so proud of, but it's just really hard. I can't sing it. It's hard to just emotionally deal with that song."
Cancer Affects The Whole Family
The challenges Swift is facing as she watches her mom, 61, take on the disease are familiar to so many members of the SurvivorNet community. After all, cancer takes a toll on the whole family. It's really difficult to watch someone you love deal with the side effects and emotional hardships that so often accompany a cancer diagnosis. Many survivors have emphasized how difficult it was to share their diagnosis with their families — especially survivors who have children of their own.
Millie Torchia, who is living with stage 4 lung cancer, said in an interview with SurvivorNet that when she was first diagnosed — she was tempted to keep her health condition a secret from her three young daughters. But she's so glad she decided to be open and honest.
"I felt so relieved sharing," Millie said. "…I felt more comfortable because sometimes I would just sit at home and cry for no reason, but they would come and comfort me. They would come and give me a hug. My 10-year-old would say, 'Think happy thoughts, mommy.' My daughters are my strength and the reason why when I'm feeling down, they give me the strength to go on … I never hid anything from them. They know about my diagnosis and what it can lead to. I really felt relief when I told them."
Swift expressed a similar sentiment when she announced that her mom was battling cancer for the first time in 2015 — that it can be tempting to keep a diagnosis to yourself, but there is power in sharing your story.
Andrea Swift's History With Cancer
Swift's mom was diagnosed for the first time after her children convinced her to see a doctor for some routine screenings, Swift wrote in the announcement, which was posted to Tumblr.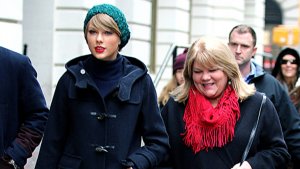 "I'd like to keep the details of her condition and treatment plans private, but she wanted you to know," Swift wrote. "She wanted you to know because your parents may be too busy juggling everything they've got going on to go to the doctor, and maybe you reminding them to go get checked for cancer could possibly lead to an early diagnosis and an easier battle. Or peace of mind in knowing that they're healthy and there's nothing to worry about. She wanted you to know why she may not be at as many shows this tour. She's got an important battle to fight."
When Swift announced in early 2019 that her mother was facing cancer yet again, she said the experience taught her not to sweat the small stuff.
"I've had to learn how to handle serious illness in my family," Swift wrote in a piece for Elle. "Both of my parents have had cancer, and my mom is now fighting her battle with it again. It's taught me that there are real problems and then there's everything else. My mom's cancer is a real problem. I used to be so anxious about daily ups and downs. I give all my worry, stress, and prayers to real problems now."
Learn more about SurvivorNet's rigorous medical review process.