Jeff Bridges & His Journal
Actor Jeff Bridges, 70, recently announced he was diagnosed with lymphoma; he has started an online journal to update fans on his cancer journey.
Lymphoma is a blood cancer that affects the immune system; there are two main types of lymphoma: Hodgkin and Non-Hodgkin.
Treatments for the disease vary depending on which type of lymphoma a patient has, and how far it has progressed.
"The Dude" himself,
Jeff Bridges
, 70, is battling lymphoma in the actor's typical laid-back style: With funny pictures and little cartoons. We love Bridges for his acting work, his bonhomie nature, and so appreciate him for opening up about what battling cancer really looks like.
Related: 'Dude, You Got This:' Support for Actor Jeff Bridges, 70, from Lymphoma Survivors Is Proof Cancer Can Be Beat
Read More
Bridges posted a goofy picture in his hospital gown while getting treatment. He thanked fans in
an Instagram post
for their good wishes, writing: "I want to thank you all for reaching out during this time, it feels good getting all the well wishes and love! I'll be sharing more updates on my site."
In Bridge's online journal, he shares with us, in unequivocal Bridges style – fun, silly, light-hearted drawings, commentary and straight-up talk about his journey. He writes, "This cancer is bringing on feelings of preciousness and gratitude and good old fashion love, lots of it, big time…This cancer is making me appreciate my mortality…I'm realizing I have sh*t to share, now's the time."
Related: Lymphoma Takes Spotlight as "Big Lebowski" Legend Jeff Bridges, 70, Says He's Starting Treatment to Fight This Complex Cancer
Bridges assures us that he'll keep us updated as he goes through cancer. "If you're into it, I'll be sharing my perspectives on this site. I'm looking to be in partnership with you guy's [sic] in creating a beautiful life & world for all of us." Bridges finished his entry writing: "All in this together." The actor's hand-drawn illustrations added levity to an already light and uplifting journal entry, which will likely bring readers back for more.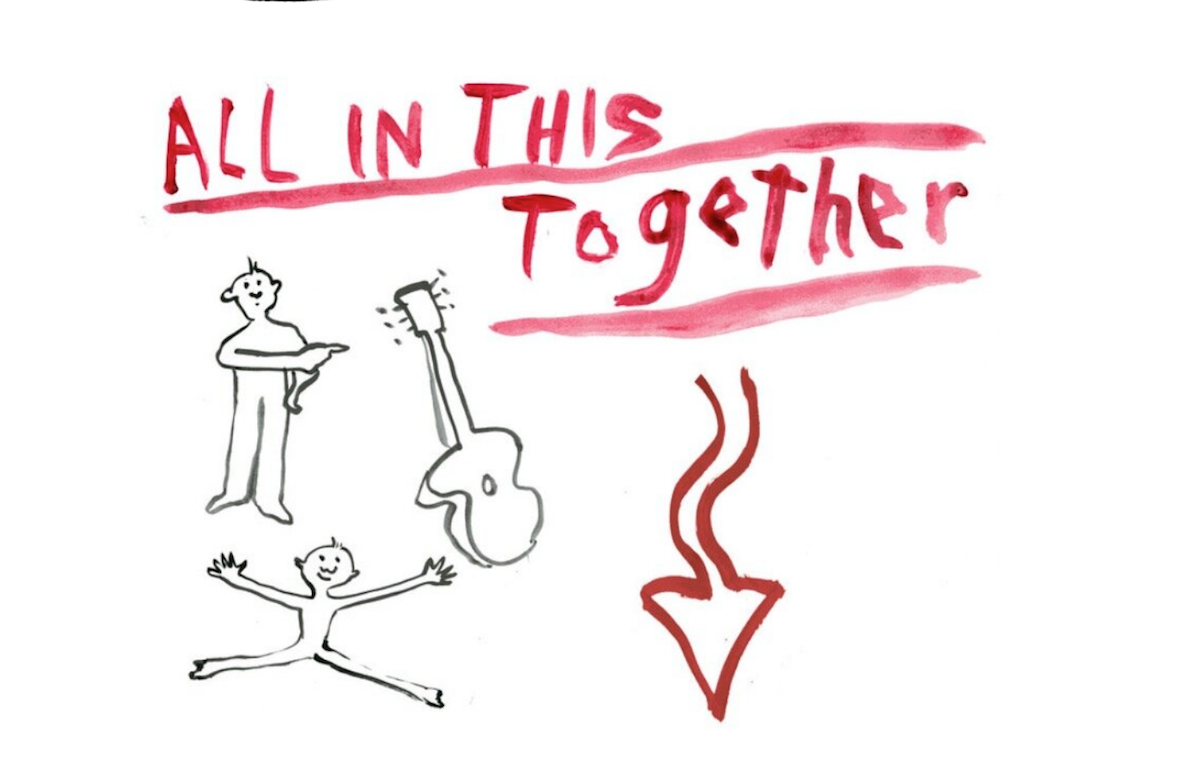 Understanding Lymphoma
Lymphoma is a blood cancer that affects the immune system. Lymphoma is one of 100 different blood cancers that affect approximately 200,000 Americans annually, according to the Leukemia & Lymphoma Society (LLS). Lymphoma is broken up into two categories: Hodgkin Lymphoma and Non-Hodgkin Lymphoma. (Bridges has not yet shared the type of lymphoma he has.) In 2020, there will be approximately 85,720 new cases of lymphoma diagnosed in the U.S.
Related: 7 Sneaky Symptoms of Hodgkin Lymphoma
Doctors determine which type of lymphoma a patient has by looking at the body's white blood cells. The presence of the Reed-Sternberg cell leads to a classification of Hodgkin Lymphoma. (If the doctors are unable to spot Reed-Sternberg cells in your white blood cells, you will be diagnosed with Non-Hodgkin Lymphoma.)
Related: 6 Symptoms of Lymphoma & How to Spot Them; Radio Host Dan Bongino Recently Said He May Have This Type of Cancer
Dr. Nina Shah, a hematologist at UCSF Medical Center, explained blood cancers to SurvivorNet, saying, "These cancers such as leukemia, lymphoma, and multiple myeloma, are cancers that primarily affect the bone marrow, the area in your bones where new blood cells are produced. Because they affect the bone marrow, blood cancers are different than solid tumors like those of the lung, prostate, and breasts."
What is a Blood Cancer – How is it Different?
Lymphoma Treatments
Treatments for lymphoma vary depending on what type – Hodgkin Lymphoma or Non-Hodgkin Lymphoma – a patient has. For those with Non-Hodgkin Lymphoma, an immunotherapy treatment called CAR-T therapy may be beneficial for some patients.
Related: CAR-T Therapy is a Game-Changer for Common Type of Non-Hodgkin Lymphoma
CAR-T therapy involves removing T-cells (the cells responsible for killing viruses and bacteria) from the body, and essentially re-programming the cells so they're better equipped to fight cancer. Once re-programmed, the cells are put back in the body and, ideally, go on to attack cancerous cells.
Related: Keytruda Extends Life for Those Fighting Hodgkin Lymphoma & It's Now FDA-Approved as Treatment
CAR-T therapy has shown great promise in clinical trials for blood cancers. This therapy was approved by the FDA in 2017 for acute lymphoblastic leukemia. We will learn more about Bridges' specific treatment as he continues his journey.
CAR T-Cell Therapy Making Your Body a More Efficient Cancer Fighter
Learn more about SurvivorNet's rigorous medical review process.