Anal Cancer and Colon Cancer Awareness
Anal cancer occurs when a genetic mutation turns normal healthy cells into abnormal cells in the anal canal.
Colon cancer, or colorectal cancer, is a type of cancer that affects your large intestine (colon) or the end of your intestine (rectum). The cancer starts when abnormal lumps called polyps grow in the colon or rectum.
Both colon and rectal cancers affect the large intestine.
Though screening tools and diagnosis may be the same for both, the way they are treated may differ, and that will depend on several factors.
"We all have the anal canal, we all use it every day so it's time that we move on from the stigma," says anal cancer advocate Justine Almada.
Late actress, Farrah Fawcett's foundation and long-time friend, Marcia Cross shines a light on "Anal Cancer Awareness Day" by combatting stigma surrounding the disease that shares many similarities with colon cancer.
Anal cancer occurs when a genetic mutation turns normal healthy cells into abnormal cells in the anal canal. The anal canal is the tube at the end of your rectum where stool leaves the body according to Mayo Clinic.
Read More
Fawcett's
Foundation
listed some facts including, anal cancer affecting more women than men and 95% of anal cancer is caused by HPV.
Farrah Fawcett's Anal Cancer Journey
Fawcett, best known for her roles in the TV series "Charlie's Angels" and films like "Logan's Run" and Saturn 3" bravely battled anal cancer since she was first diagnosed in 2006. She was declared cancer-free in 2007 at the age of 60, however the cancer returned spreading to her liver. In 2009 the actress and model succumb to the disease at age 62. A documentary chronicling her life provided insight to her cancer journey. Fawcett's "Charlie's Angels" co-star, Jaclyn Smith, said the disease revealed how strong Fawcett really was.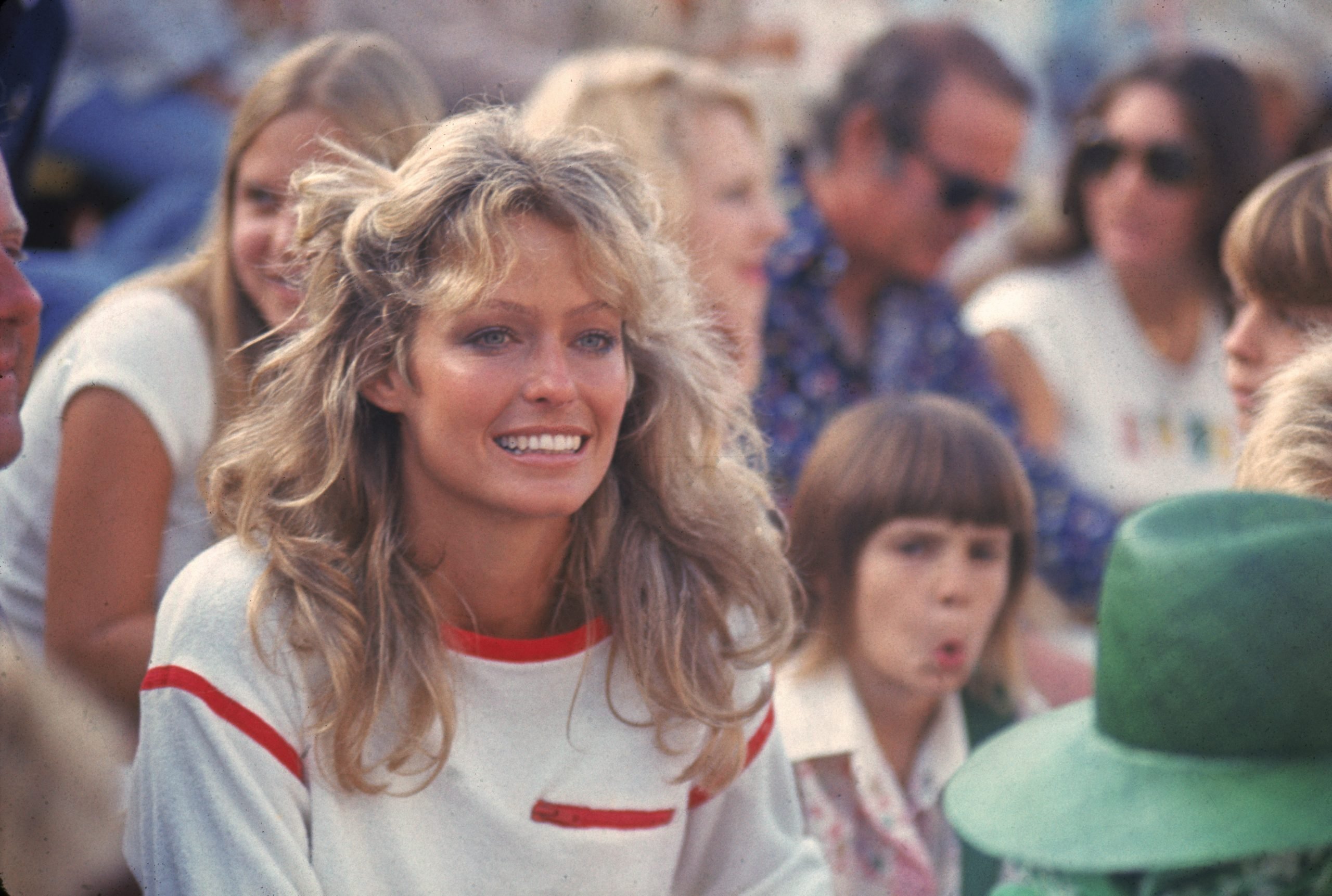 "There were no barriers," Smith said in the documentary. "You know how people put up barriers or walls of politeness where they don't talk about this, or they don't talk about that … She always thought that she would get well," Smith added.
Fawcett's former assistant Mike Pingel told Fox News, "Farrah fought as hard as she could," referring to her brave bout with cancer.
"All of it was to be here for Redmond, her child. Redmond was her moon, her stars, her sky, her heart…She fought tooth and nail to continue to live, to be with him. And she documented her journey through cancer… because she wanted to help others. Farrah was not only an icon, but she wanted to help everybody with… her life," Pingel continued.
Marcia Cross Cancer Journey
"It's not particularly glamorous to be the face of anal cancer … I want to tell you that I now love and cherish my anus and you should all love and cherish yours. We should all stop being embarrassed about it because we're gifted with one beautiful anus; it does an amazing job," Cross told US Weekly while acknowledging the stigma surrounding the disease.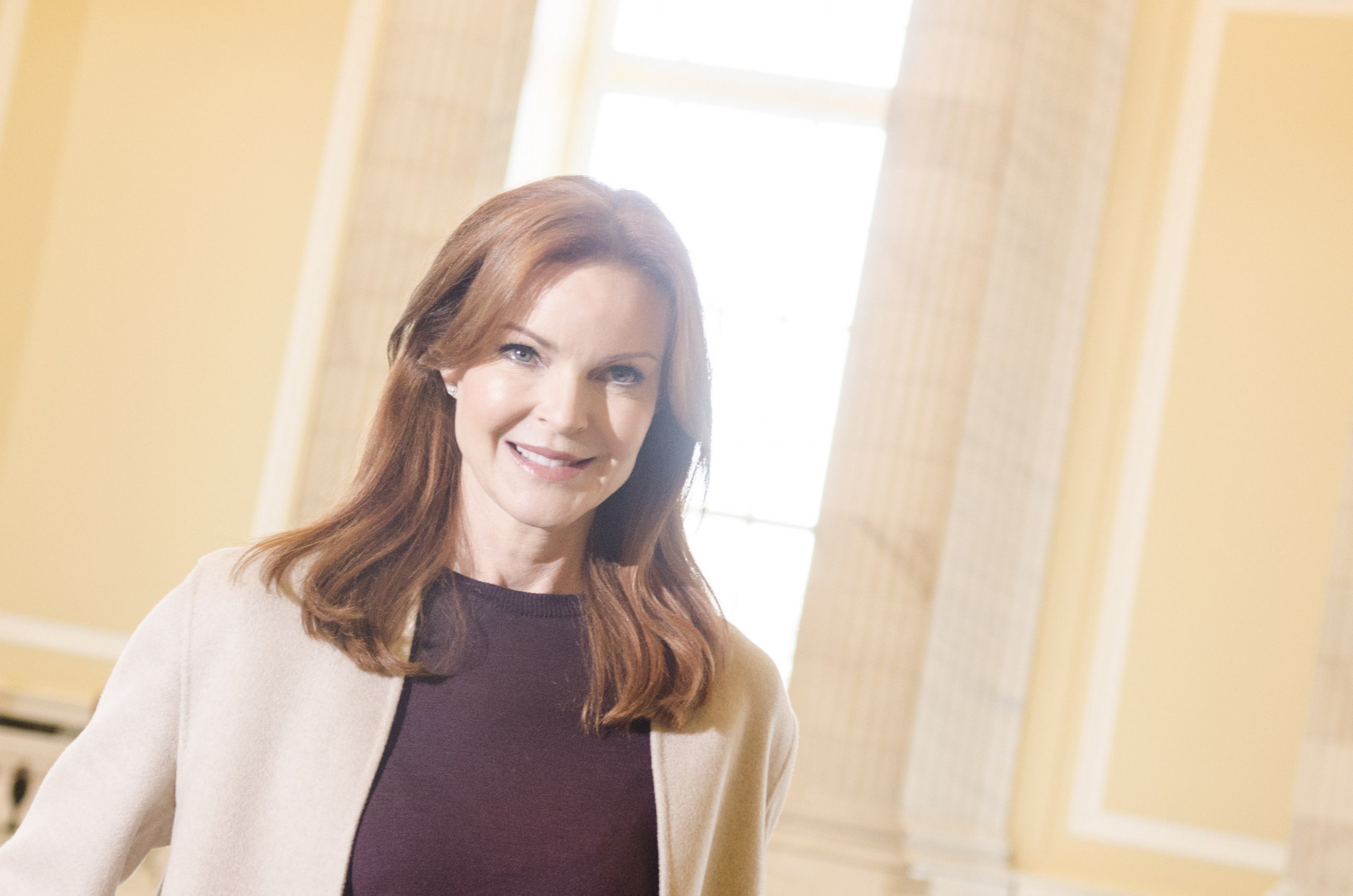 Cross was diagnosed with anal cancer In November 2017, following a routine check-up at the gynecologist. During a digital rectal exam, her doctor felt something unusual, so Cross was directed to a clinic to get it checked out. After two biopsies and one colonoscopy, Cross had her answer: She had anal cancer.
Cross has been public about her cancer fight and admitted chemotherapy was challenging but the cancer warrior overcame it.
"I will say that when I had my first chemo treatment, I thought I was doing great. And then out of nowhere, I felt this sting in my lip; it was excruciating. It was from the chemo," Cross told Coping magazine.
Cross told SurvivorNet in a previous interview her cancer diagnosis was HPV-related.
"I didn't have any symptoms. Never had an irregular pap smear. I had never heard of HPV until my husband. We both probably carried it for most of our lives. I think there's just a vast lack of knowledge about HPV and how it's spread, how we carry it, what happens to it when you have it," Cross said.
Anal Cancer Symptoms
Anal cancer symptoms can include:
Bleeding from the anus or rectum
Pain around the anus
A mass or growth in the anal canal
Anal itching
These symptoms do not always mean anal cancer as they can stem from benign conditions, like hemorrhoids, anal fissures, or anal warts. If you have any of these symptoms and are concerned something more is going on, it's to see your doctor so that the cause can be found and treated, if needed.
"These symptoms usually do not develop overnight. Often patients will have symptoms such as pain and bleeding," Dr. Julian Sanchez, surgeon in Moffitt Cancer Center's Gastrointestinal Oncology Clinic told SurvivorNet.
A combination of chemotherapy and radiation are commonly used to treat anal cancer.
"If anal cancer is not treated early and effectively, the survival odds decrease and patients usually have to have major surgery to remove their anus and rectum," Dr. Sanchez said.
Cancer warriors battling anal cancer who didn't begin treatment early enough, tend to need a permanent colostomy bag, a small pouch that collects waste from the body.
Anal Cancer Risk Factors and Prevention
Older age. Most cases occur in people over 50.
Many sexual partners.
Anal sex.
Smoking.
History of cancer.
Human papillomavirus (HPV). HPV infection increases your risk of several cancers including anal and cervical cancer.
Drugs or conditions that suppress the immune system.
To reduce your risk of anal cancer: Practice safe sex, Stop Smoking, Get the HPV vaccine. The American Cancer Society recommended that children ages 9-11 get the HPV vaccine, with catch-up vaccinations available for those up to age 26.
Understanding Colon Cancer
Colon cancer, also called colorectal cancer, is a type of cancer that affects your large intestine (colon) or the end of your intestine (rectum).
The cancer starts when abnormal lumps called polyps grow in the colon or rectum. If you don't have these polyps removed, they can sometimes change into cancer.  It takes up to 10 years for a colon polyp to become a full-blown cancer.
Colon Cancer Symptoms and Risk Factors
Despite the growing trend of more young people diagnosed with colon cancer, people older than 50-years-old still are at the greatest risk, with this age group making up about 90% of the cases.
Other risk factors of developing colon cancer include:
Having inflammatory bowel disease
Having a family history of colon cancer
Not exercising very often
Eating a diet high in meat
Being overweight or obese
Using excessive alcohol and tobacco.
Colon cancer symptoms and warning signs include:
Change in bowel movement
Bloody stool
Diarrhea, constipation or feeling the bowel does not empty completely
Unexplained weight loss
Constant abdominal pain or cramps
If you notice concerning symptoms or changes to your body, it's important to discuss them with your doctor promptly.
Colon Cancer Treatment and Screening
A colonoscopy, screening helps detect colon cancers which are preventable if you are regularly screened. During a colonoscopy, a long thin tube attached to a camera is used to examine the colon and rectum. If no polyps are discovered, the next screening won't be needed for about 10 years.
The gastroenterologist performing the procedure is looking at the inside of your colon and rectum to detect growths and to pinpoint their location in the colon or rectum.
"We know that colon cancers can be prevented when polyps are found early," Dr. Yeo told SurvivorNet. "Lowering the screening age helps somewhat with this, but access to care is a real problem," Yeo added.
If the disease is confined to the colon wall, doctors will usually attempt to remove it through surgery. Generally, surgery is recommended for anyone with stage one, two or three colon cancer–though stage two and three may require both surgery and chemotherapy.
The type of colon surgery that is performed is dependent on the location of the tumor within the colon. If the tumor is located on the right side of the colon, also known as the ascending colon, then a right colectomy is performed. For tumors located in the descending colon, a left colectomy is performed. The sigmoid colon is a portion of the descending colon that gets its name because it has an "S" shape, and in such cases, a sigmoid colectomy is done to remove the cancer in this area.
After a portion of the colon is removed, the two ends of the colon are put back together. Most patients will have some irregularity in the bowel function immediately after surgery, but this will ultimately return to normal.
Chemotherapy for colon cancer is well-tolerated. Many patients are able to continue working while only having to take time off around when they receive their treatments. The most common side effects of chemotherapy are related to the GI tract including diarrhea; patients may also experience fatigue, mouth sores, bleeding, and a decrease in white blood cell (WBC) count leading to an increased risk of infection.
The Difference Between Colon and Rectal Cancer
Both colon cancers and rectal cancers affect the large intestine, so the symptoms, screening tools, prevention, risk factors, and diagnosis are the same for both. The treatment, however, could be different.
The rectum is the final part of the colon; it is about 6 inches long, and its main function is to store stool until a bowel movement can be made. A cancer of the colon can start anywhere in the colon, which is about five feet long and absorbs water from stool.
"Any cancer of the rectum, we treat a little bit differently than cancer of the colon, for the reason that because it sits in the pelvis, which is essentially a bony ice cream cone, it makes any surgery in this area much more challenging," Dr. Kyle Cologne, a professor of clinical surgery at the Keck School of Medicine at USC, told SurvivorNet.
"This is also why for rectal cancer we may use, much more so than colon cancer, things like chemotherapy, potentially even before surgery, radiation, and these all are part of your diagnosis that your surgeon should talk to you about," Dr. Cologne added.
Video: Co-founder of the Anal Cancer Foundation Justine Almada discusses stigma and the future of the disease. 
Where the cancer is located (whether it is in the colon or rectum) is important because the rectum does not have the same protective outer layer (called the serosa) as the colon, so it may be easier for a tumor to break through and begin to spread locally in the body. This also means that rectal cancer is more likely to recur after treatment compared to colon cancer.
"With rectal cancers, they come in all shapes and sizes," Dr. Cologne said.
"I like to tell patients is, it's like buying a house. It's all about location. So, tumors that are in the upper rectum are much easier to treat than tumors in the lower rectum," Dr. Cologne continued.
Cross has been an outspoken advocate for reducing the stigma from anal cancer. Echoing her efforts is Justine Almada, Executive Director and Co-founder of the Anal Cancer Foundation.
"Many people are afraid to tell their work colleagues, their family members, even their children what kind of cancer they have simply because it's a part of the body that people don't like to talk about– the anal canal," Almada said.
"We all have the anal canal, we all use it every day so it's time that we move on from the stigma."
Learn more about SurvivorNet's rigorous medical review process.
---