Cancer and COVID-19
"Jurassic Park" star Sam Neill said his doctor initially though his swollen lymph nodes were because of COVID-19 before he was diagnosed with blood cancer.
SurvivorNet doctors say people living with cancer, particularly blood cancer, do have a higher risk of developing severe Covid-19.
Lymphoma is a blood cancer, specifically of the immune system, that affects infection-fighting cells called lymphocytes.
Angioimmunoblastic T-Cell lymphoma (AITL) is a rare form of non-Hodgkin lymphoma.
Sam Neil announced he has been in remission for eight months.
"Jurassic Park" actor Sam Neill said he had an experience that so many people can relate to: his symptoms for one condition were misdiagnosed for another.
Neill, who recently revealed that he was diagnosed with stage 3 blood cancer, said that when he felt lumps in his neck in 2022, doctors initially told him it was because of a COVID-19 infection. But Neill figured there was something more going on when his symptoms continued.
Read More
"I said, these lumps don't seem to be going down, and I don't know why," Neill said in his new memoir "Did I Ever Tell You This".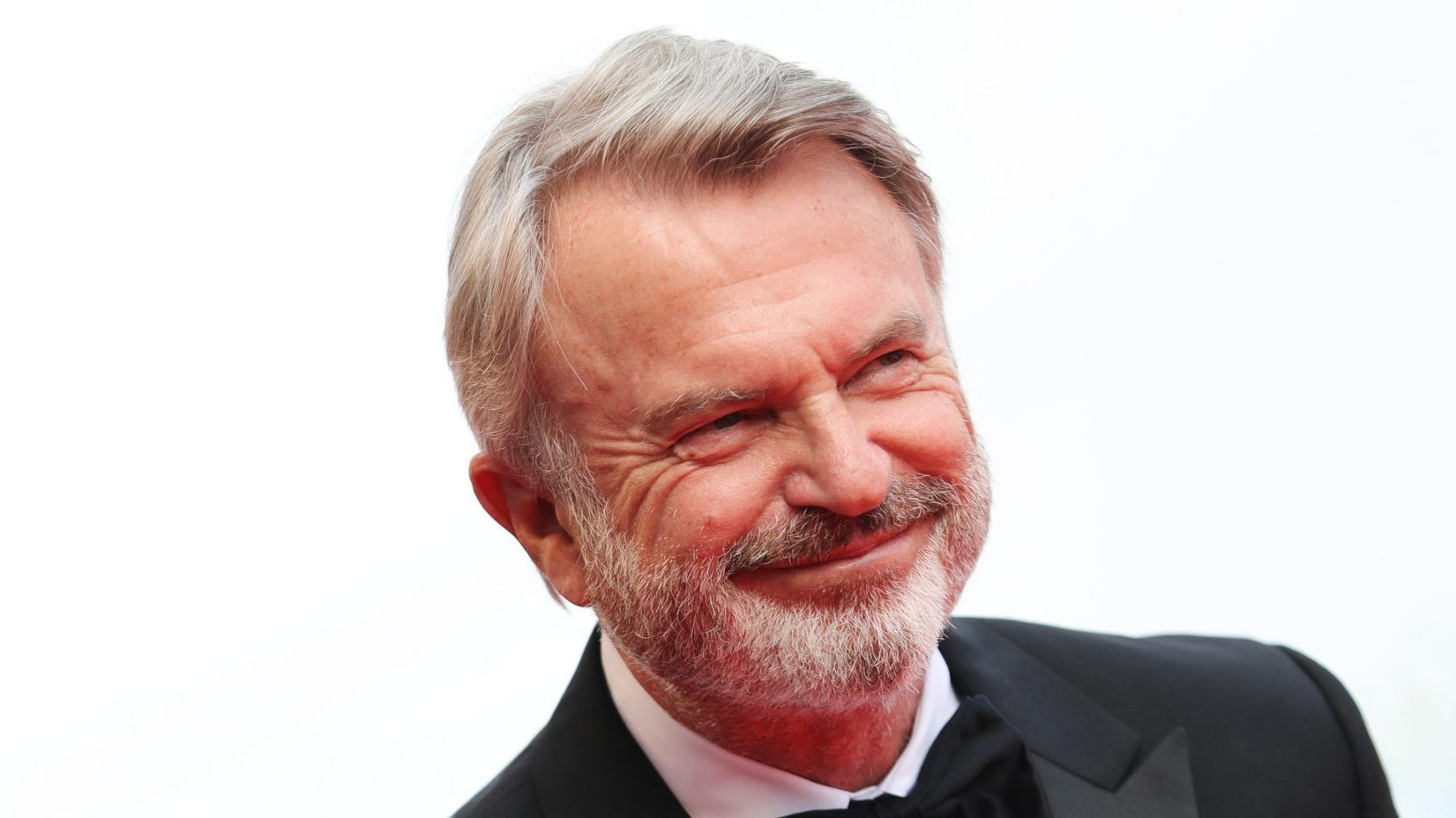 In his book, Neill, 75, got personal and shared his cancer journey. As the actor was promoting "Jurassic World: Dominion" in Los Angeles alongside his co-stars, he noticed his neck swelling up. People magazine reported the actor didn't give his neck much thought until photos from the event showed it appearing "lumpy." Neill talked with his doctor, who attributed the symptoms to another condition.
"He assured me that my lumpy glands were due to undetected COVID, and they'd be hanging around for a little while. I went back a week later when they were even bigger. This time he sent me in to hospital for some tests," Neill said.
For the dinosaur-chasing actor, a PET scan led to an angioimmunoblastic T-cell lymphoma (AITL) diagnosis.
"Within a few days I was lying on a hospital bed having all kinds of chemicals draining into my system," Neill said as he coped with his cancer diagnosis, an emotional moment many cancer warriors experience before they bravely battle the disease.
COVID and Blood Cancer Patients
While the common symptoms for COVID-19 and AITL have very little overlap, it's helpful to understand why Neill's initial sign of blood cancer may have been attributed to a COVID-19 infection.
Common COVID-19 symptoms include fever, cough, tiredness, shortness of breath and typical flu-like symptoms, according to Mayo Clinic. And because it's an infection, the body's lymph nodes are activated to help fight it off – which can cause the lymph nodes to swell and possibly be tender.
When it comes to lymph nodes and blood cancer like lymphoma, the lymph nodes can swell in similar ways as the body works to fight off the cancer. And if the cancer has spread to the lymph nodes, that can also cause the lymph nodes to become enlarged.
WATCH: What Should Blood Cancer Patients Do After They Get COVID
Meanwhile, SurvivorNet doctors say people living with cancer, particularly blood cancer, do have a higher risk of developing severe COVID-19. A weakened immune system (being immunocompromised), older age, and other medical conditions also put people more at risk. Patients with blood cancer may be more at risk because they often have abnormal or low levels of immune cells that fight viruses.
There are also certain cancer treatments that may make people more vulnerable to COVID infections, even if they are vaccinated. These include patients who:
Are taking medicine to suppress the immune system
Had an organ transplant
Had a stem-cell transplant within the last two years
Are taking high-dose corticosteroids or other immune-suppressing drugs
"Some patients with blood cancers, specifically CLL, were less likely to develop antibodies to the COVID spike protein. And perhaps that means that those patients may be less protected by the vaccine," explains Dr. Thomas Martin, a hematologist-oncologist at the University of California San Francisco.
COVID-19 Vaccine and Cancer Patients
The Centers for Disease Control and Prevention (CDC) recommends that everyone over 6 months old get the COVID-19 vaccine — and that includes most people with cancer and those who were previously treated for the disease. People with an increased risk of developing severe COVID, including cancer patients, should also get booster shots.
There are a few situations where a doctor may recommend that a patient with cancer wait to get a vaccine or booster. One of those situations is when a patient has already had a recent COVID infection.
"Many of our patients are getting infected with the new variant," Dr. Greene says. "And that immunity will give them protection from reinfection for at least 90 days. So after the 90 days are up, they can get a booster."
Another situation is when a patient's immune system has been so severely affected by treatment that it would simply not be beneficial to get them the vaccine "Because their chance of mounting an immune response is zero to 20 percent," Dr. Greene says.
Understanding Angioimmunoblastic T-Cell Lymphoma (AITL)
Angioimmunoblastic T-Cell lymphoma is a rare form of non-Hodgkin lymphoma, according to the National Organization for Rare Diseases.
Non-Hodgkin lymphoma is a "group of related malignancies (cancers) that affect the lymphatic system (lymphomas)" and lymphomas "are cancer of white blood cells (lymphocytes) and can be divided depending on the type of cells, B-lymphocytes (B-cells) or T-lymphocytes (T-cells)."
Angioimmunoblastic T-cell Lymphoma is classified as a Peripheral T-cell lymphoma and makes up 4% of all lymphomas.
This type of lymphoma also has a quick progression. And although treatment is usually effective at the start, the lymphoma often is recurrent.
Non-Hodgkin Lymphoma
"Non-Hodgkin lymphoma is a big category," Dr. Julie Vose, chief of hematology/oncology at the University of Nebraska Medical Center, previously told SurvivorNet.
All non-Hodgkin lymphomas begin in white blood cells known as lymphocytes, which are part of your body's immune system. From there, doctors separate these cancers into types depending on the specific kind of lymphocytes they grow from: B cells or T cells.
Once you've been diagnosed with non-Hodgkin lymphoma, the next question your doctor will want to answer is whether you have B-cell or T-cell lymphoma. That answer is important, because it will help to determine which treatment you get.
B-cells and T-cells are two kinds of lymphocytes. They're both infection-fighting cells, but they work in different ways.
Most non-Hodgkin lymphomas – about 85% — affect B-cells. These cells produce antibodies – proteins that react to foreign substances like viruses or bacteria in your body. The antibodies attach to another protein on the surface of the invading cells, called an antigen, to target and destroy them.
Types of B-cell lymphoma include:
Diffuse large B-cell lymphoma
Follicular lymphoma
Small lymphocytic lymphoma (SLL)/chronic lymphocytic leukemia (CLL)
Mantle cell lymphoma
Marginal zone lymphomas
Burkitt lymphoma
T-cell lymphomas make up only 15% of non-Hodgkin lymphomas. Unlike B-cells,
T-cells directly destroy bacteria and other invaders.
Types of T-cell lymphoma include:
T-lymphoblastic lymphoma/leukemia
Peripheral T-cell lymphomas
Cutaneous T-cell lymphoma
AITL Symptoms and Risk Factors
According to the National Organization of Rare Diseases, some common symptoms associated with angioimmunoblastic t-cell lymphoma include:
Persistent fever
Unexplained weight-loss
Night sweats
Enlarged lymph nodes often in the neck, armpit and groin
Itchy skin rash
Fatigue
AITL Treatment
Actor Sam Neill, a father of two, started chemotherapy treatment but, once the chemo he was on stopped being effective, he switched to a different chemotherapy drug. Although Neill did not reveal which chemo drug he was taking, side effects such as hair loss took him aback.
"After my first chemo, it took only a little over two weeks for the hair to disappear completely from the top of my head," Neill said.
He also lost facial hair, which revealed his face without his signature beard in later years – something he admitted he hadn't seen in 15 years.
"Time has not been kind to it in the meantime. I'm not just wrinkled in the space where there formerly resided a beard, I am positively wizened. Three or four strokes of my trimmer and I had aged twenty years," he said.
Lymphoma treatment largely depends on the nature of your specific diagnosis. For non-Hodgkin lymphoma patients, their cancer is more likely to spread in a random way and be discovered in different groups of lymph nodes in the body. Hodgkin lymphoma cancers, on the other hand, are more likely to grow in a consistent way from one group of lymph nodes directly to another.
View this post on Instagram
Treatment options exist for lymphoma even in later stages.
"Unlike other cancers, where advanced stage is a death sentence, that's certainly not the case for lymphoma," Dr. Elise Chong told SurvivorNet.
"We have many treatments with which people can either be cured with advanced stage lymphoma or have very good remissions," Dr. Chong said. "So it doesn't change how treatable someone is, even when they do have advanced stage lymphoma."
Common treatment options for AITL patients depend on the stage of the disease, tumor size, age and overall health. Treatment methods can include:
Corticosteroids which are medicines used to treat certain types of cancer among other ailments.
Chemotherapy
Watch and wait approach
Neill's chemotherapy proved successful, as the actor revealed  his cancer status in an Instagram post.
"I am alive and well and I have been in remission for eight months, which feels really good," Neill said.
Learn more about SurvivorNet's rigorous medical review process.
---