Angelina Jolie's Effect On Cancer Prevention
Actress Angelina Jolie, 45, stunned the world in 2013 when she said had her breasts removed in order to reduce her chances of getting breast cancer. She has also had her ovaries removed.
Jolie said she made the decision to have preventive surgeries because she carries the BRCA1 gene mutation, inherited from her mother, who passed away from ovarian cancer.
It is the 14th anniversary of  Jolie's mother's death. Marcheline Bertrand was also an actress.
Jolie's decision has helped to contribute to increased awareness about the importance of genetic screening for people at high risk for cancer.
It's been eight years since actress
Angelina Jolie
had her breasts removed to prevent cancer and her story has dramatically increased awareness about the importance of genetics and cancer ever since. It's been 14 years since Jolie, 45, lost her mother to ovarian cancer, and then she found out that she was BRCA 1-positive (a genetic mutation in the breast), meaning that she had a much higher risk of getting breast or ovarian cancer, but not anymore. Two years after removing her breasts, she removed her ovaries.
Let's not forget the fact that she was the biggest sex symbol on the planet at the time. This gave many women the, "If she can do this, we certainly can too" attitude. Not to mention this likely provided comfort to women who were struggling emotionally from their own surgeries. Essentially, she was our first outspoken previvor.
Read More
Related: Angelina Jolie Pays Tribute to Her Mother, Who Died of Ovarian Cancer, And Reminds Women of the Importance of Genetic Testing
Wanting what most mothers want, a full life watching their children grow (she has six with ex-Brad Pitt but we won't get into that right now), not only did she have the operations, but also decided to share her experiences with the world, first in an Op-Ed for The New York Times and shared subsequent open letters of her incredibly brave journey.
Related: Being Diagnosed With Ovarian Cancer, the Same Disease I Lost My Mom to, Tested My Faith—And My Strength
The Loss of Her Mother
Jolie's mother, Marcheline Bertrand, an actress and activist (sound familiar), never got to meet all of her grandchildren (specifically the twins, Knox and Vivienne, who were born a year after her death), yet losing her 10-year fight to cancer in turn gave her daughter and millions of women around the world the chance to potentially meet theirs. That is truly a powerful and beautiful legacy to remember. "I lost my mother in my thirties. When I look back to that time, I can see how much her death changed me. It was not sudden, but so much shifted inside. Losing a mother's love and warm, soft embrace is like having someone rip away a protective blanket," she wrote of her loss.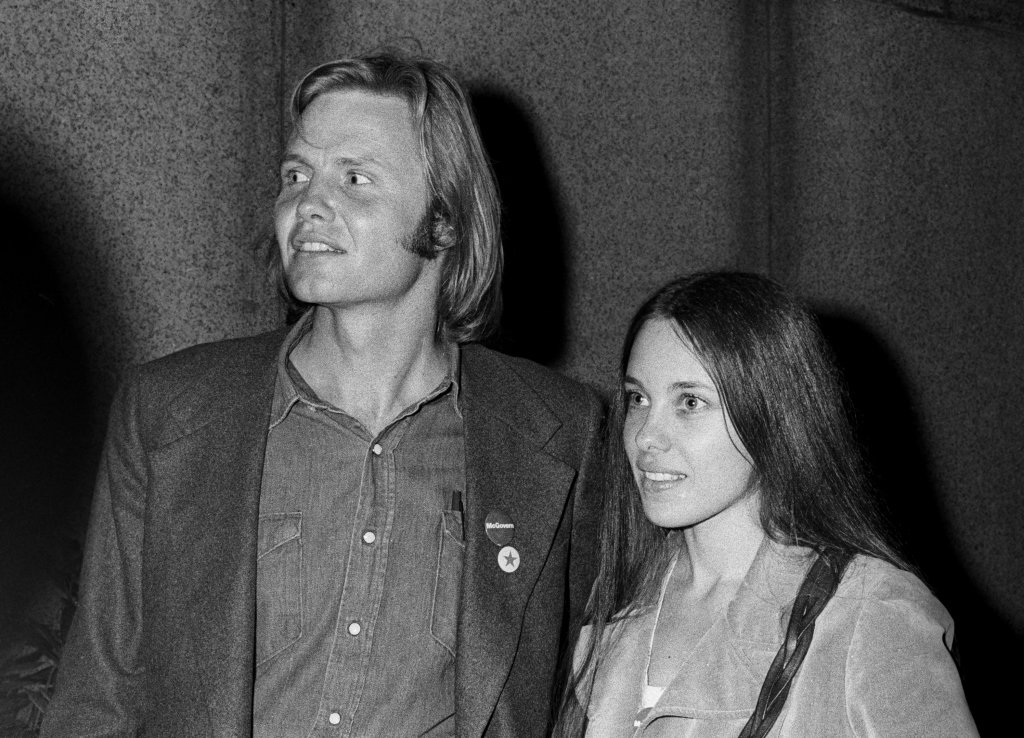 Bertrand came to Los Angeles from Illinois, and studied with Lee Strasberg, a prominent actor and teacher. She reportedly met Jon Voight, Jolie's father, in 1971, but they later divorced.
Always an Activist
Jolie's close relationship with her mother inspired a lifetime of activism in the global superstar, who has commented to Vogue on her humanitarian feats working with the United Nations High Commissioner for Refugees (UNHCR). "I have learned more from [refugees] about family, resilience, dignity and survival than I can express," and adds, "UNHCR is a protection agency. We help those who have fled war and persecution, who've had their rights violated."
BRCA Mutations
BRCA can be pronounced B-R-C-A, or some choose to say Brah-kuh. Both are correct. GYN oncologist Dr. Rebecca Arend, a professor at the University of Alabama-Birmingham, told SurvivorNet in a prior interview that "if you have a BRCA mutation, you actually cannot repair that break." Therefore, those with BRCA mutations should be more heavily monitored, especially women already diagnosed with breast cancer, with some choosing to follow in Jolie's footsteps and have a preventative surgery, which may even be recommended by their doctor depending on the type of breast cancer.
Genetic Testing and Ovarian Cancer
Diving further into more detailed, empowering facts, Dr. Beth Karlan from UCLA Medical Center told SurvivorNet in another interview that women should definitely discuss with a genetic counselor or your physician whether or not you should have genetic testing. "Genetic testing can provide you, empower you, with such important information and direct you to actions and screening tests that can save your life by finding cancers even earlier."
Related: Actor Justin Long, 42, Opens Up About Mom's Ovarian Cancer Diagnosis Saying He Felt 'Wave of Fear & Sadness'
Dr. Karlan specifically discusses Jolie's BRCA1 mutation. "That placed her at risk for breast and ovarian cancer. The estimates are 90% of the individuals in the US who carry a BRCA gene don't even know it until someone in their family gets a cancer."
Important to note: "You're just as likely to inherit your risk of cancers associated with BRCA from your father as you are from your mother. And if you do test positive for BRCA 1 or 2? "If the patient is found to carry one of these BRCA genes, every blood relative of hers has a 50/50 chance of having that themselves."
Genetic Testing and Ovarian Cancer
Learn more about SurvivorNet's rigorous medical review process.