Olivia Newton-John on Friend Kelly Preston
Olivia Newton-John, 72, has breast cancer and lost her friend, Kelly Preston, to the disease last July.
Newton-John sang Preston's praises, calling her "a friend, and a beautiful human inside and out."
Preston lost her battle with breast cancer in July 2020, and fought the disease privately.
When Kelly Preston passed last summer from
breast cancer
at 57, the world mourned the loss of this talented actress, mom, and friend. Those close to Preston included actress
Olivia Newton-John
, 72, who was friends with the late Preston, and could understand the emotions involved in going through a
cancer journey
 better than most.
Related: Olivia Newton-John Remembers Kelly Preston, Who Kept Her Cancer Battle Private & Reveals Why She Went Public With Her Own Diagnosis So Many Years Ago
Read More
Kelly and her husband,
John Travolta
, kept their family's breast cancer battle private.
Newton-John
talked to 
SurvivorNet
 about their decision to keep the diagnosis under wraps, saying, "I respect the Travoltas choosing to keep this private because it was their decision to do that. And obviously, Kelly was a friend and a beautiful human inside and out. And it really strengthened my determination to find kinder treatments for people; it's really reinforced it because I've lost many friends in this last year. I've lost a lot of people to cancer."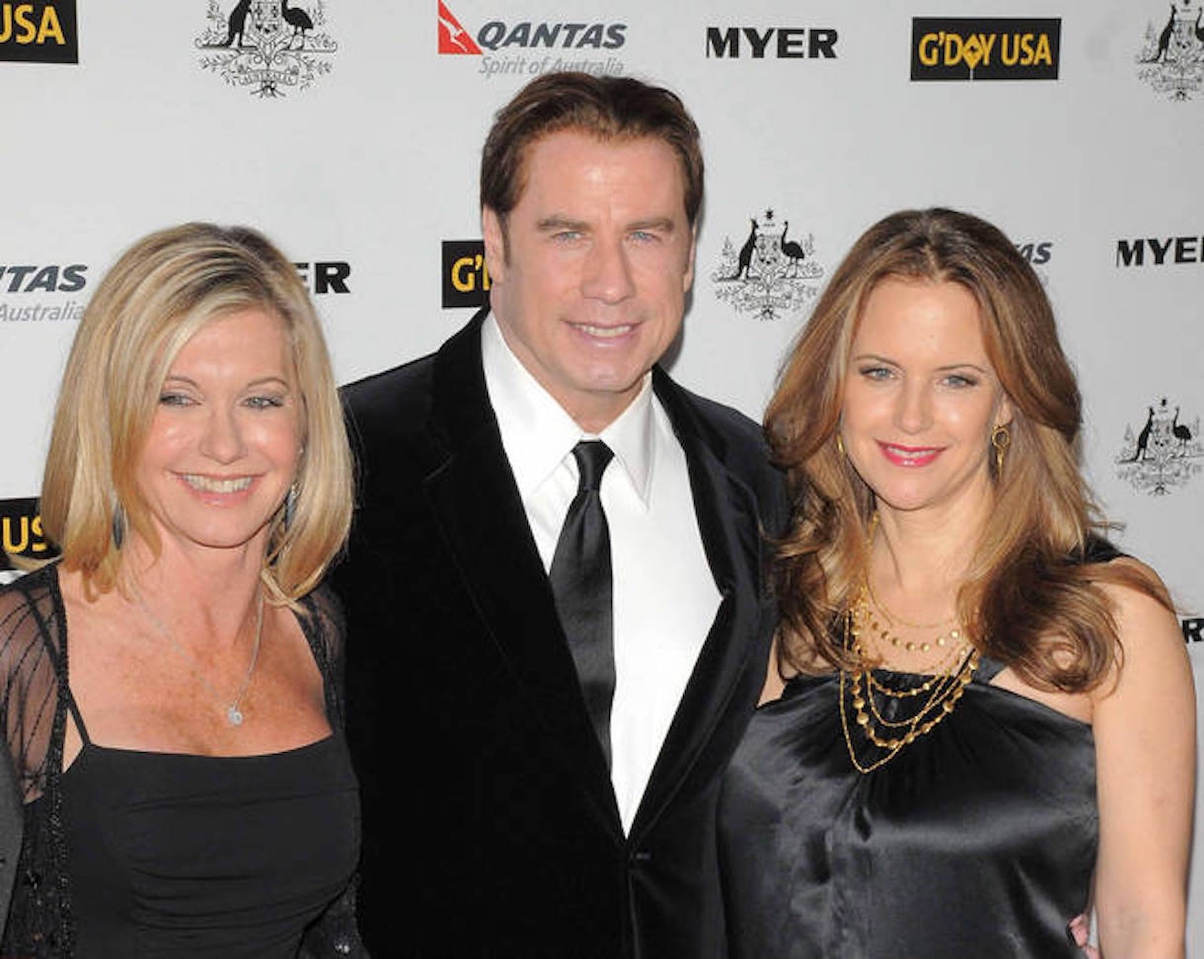 Oliva's Breast Cancer Journey
Olivia Newton-John was first diagnosed with breast cancer in 1992 and had nine months of chemotherapy to treat the disease. She also had a mastectomy for her treatment, and then went into remission from the disease.
Related: "I'm Living With Cancer and It's Going Away!" Olivia Newton John Declares That Her Body is "Winning" Against Stage 4 Cancer
But in 2013, her cancer returned, and this time it has metastasized – or spread – to other parts of her body. She beat cancer a second time following her 2013 diagnosis, and in 2017, the actress had a third recurrence. It was discovered that Newton-John had a tumor in her sacrum (the bone at the base of the spine), which meant her cancer had spread to that area as well. The actress has been an incredible advocate for breast cancer awareness throughout her cancer journey, and continues to help others facing cancer, by way of her foundation.
Olivia Newton-John Says She Battles Nerve Pain & Used Medical Cannabis to Get Off Prescription Meds—New Update on Remarkable Breast Cancer Journey
Olivia's New Foundation
Wanting to make a positive impact on others, Newton-John has started a foundation which she hopes will make a profound impact for people who are diagnosed with cancer. She said that the loss of friends, like Kelly Preston, to cancer has made her even more committed to her goals. "It just makes me more determined," said Newton-John.
Related: Olivia Newton-John, 72, Launches Foundation to Help Others With Cancer Live a "Happier, Healthier, Kinder Existence"
"I've just launched a new foundation, the ONJ Foundation Fund, which is something that I had started because I wanted to find kinder therapies for cancer and for living beyond cancer. And we need to fund research into other ways to try and treat cancer – kinder ways for the body, with a big focus on plant medicine."
View this post on Instagram
Learn more about SurvivorNet's rigorous medical review process.