Roker & Smith Urge Screenings
TODAY show anchor Al Roker beat prostate cancer and urges people to get their cancer screenings. Prostate cancer is screened for via a prostate-specific antigen (PSA) test.
Oscar-nominated actor Will Smith lost his father to cancer; he and wife Jada have been outspoken, too, about screening for cancer.
In the Black community, there are higher incidences of cancers, such as colon cancer, than there are among other races in the U.S. Screenings remain a vital part of closing the gap in racial discrepancies, along with access to adequate care.
Al Roker of the
TODAY
show and Best Actor Oscar nominee Will Smith use their cancer experiences to admirably advocate for the Black community to screen more widely for cancers.
Related: 'It is Easy Peasy': Actress Jada Pinkett Smith, 50, Documents Her First Colonoscopy & Shares Her Gut Health Issues with the World
Read More
There are gross discrepancies in cancer mortality rates and cancer diagnoses for the Black community in the U.S. as compared to other races. According to the American Cancer Society (ACS), "
Black people have the highest death rate
and shortest survival of any racial/ethnic group in the United States for most cancers."
At SurvivorNet, we are committed to closing the gap in cancer care and advocating for equality for all through our Close the Gap initiative.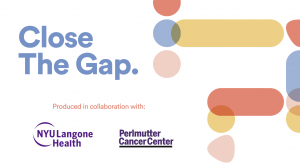 We love to see mega-stars like Smith and Roker using their voices to urge Black people to screen for cancers, particularly those with a higher incidence in Black people, such as colon cancer. Black men have the highest incidence of colon cancer in the U.S. This is the same disease that afflicted Black Panther actor Chadwick Boseman. Boseman tragically passed at the too-young age of 43 in August 2020.
Related: Why Do So Few Black Men Get Colon Cancer Screenings? Closing the Racial Disparity Gap In Cancer at Forefront After Tragic Death of Chadwick Boseman, 43
Colon cancer is screened for via colonoscopy, which looks for polyps – small white growths which can be precancerous – in the colon. Smith's wife Jada Pinkett Smith recently got her first colonoscopy and the actress urged others to get theirs as well.
Breast Cancer Surgeon Explicitly Lays Out Ways We Can Close the Gap in Racial Disparity: "Access to Care is Key!"
Al Roker's Cancer Battle
In November 2020, Roker announced on-air that he had been diagnosed with advanced prostate cancer. He continued to be public about his battle with prostate cancer, and transparent around his treatment. Roker opted for surgery to treat his prostate cancer.
Roker recalls how a routine exam revealed his prostate cancer. Thinking everything would be okay, he told his wife she didn't need to accompany him to his appointment. "It was a scheduled 'let's go over the results of your biopsy' [type of thing]," says Roker. "The doctor closed the door and told Al, 'I like to give these results in person,'" he recalls in an earlier interview.
Roker remembers how he thought for a moment: "Is there any way I could do this without telling [my wife] Deborah? Because she'll be furious she wasn't here." Roker says Deborah's journalistic skills went into "over-drive" after his diagnosis.
Rates of Advanced Prostate Cancer Have Gone Up Since Recommendations Started Advising Against PSA Test
Screening for Prostate Cancer
Roker has publicly stressed the importance of prostate-specific antigen (PSA) tests for men, which screen for prostate cancer. PSA tests look for PSA in the bloodstream, which could indicate the presence of prostate cancer.
If you have a family history of prostate cancer or other cancers in your family, you should begin screening for prostate cancer earlier than the average person. The current recommendation is to begin screening at age 50 if you have an average risk of prostate cancer.
Those who are at a high risk of developing prostate cancer should start screening at age 40 or 45, depending upon your specific circumstances. Speak with your doctor about what's best for you, and advocate for your health – lead each doctor's appointment with a plan.
When Should I Get Tested for Prostate Cancer?
Will Smith's Cancer Experiences
Will Smith's father, Willard Smith Sr. passed from cancer in 2016. Appearing on a podcast, Smith reflected on his father's cancer battle and on their relationship. "As painful as it was and as difficult as it was…it was a powerful, positive, formative experience in my life. Doctors told us he had six weeks to live then he lived for 4 months…," Smith says.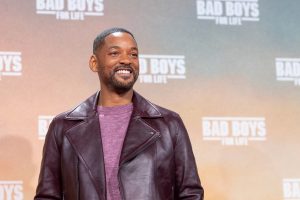 Smith shares how he learned to cherish every moment with his dad after his diagnosis and to be more present for the people in his life, especially his loved ones. "You never know if this goodbye could be the last goodbye," he says.
Smith was working on Collateral Beauty, a film about time and death, when his father was diagnosed.
"I could not believe that this was the film I was working on, and I was forced to face my father's mortality," he told Ellen DeGeneres in an interview, adding that the film helped him to "comfortably and beautifully say goodbye to my father."
Dealing With Grief After a Cancer Diagnosis
Learn more about SurvivorNet's rigorous medical review process.