Alex Trebek, 79, has been making better use of his time under quarantine than most of us, evidently. While continuing his battle with stage 4 pancreatic cancer, the "Jeopardy!" host announced he's been writing a memoir, "The Answer Is…: Reflections on My Life," to be published on July 21.
"I Want People to Know…"
"For over three decades, Trebek had resisted countless appeals to write a book about his life. Yet he was moved so much by all the goodwill, he felt compelled to finally share his story," his publisher, Simon & Schuster, says of the highly anticipated book. "I want people to know a little more about the person they have been cheering on for the past year," he writes. The book will provide personal anecdotes and Trebek's insight on marriage, parenthood, education, success, spirituality, and philanthropy.
Read More
He'll also answer  popular fan questions, such as "his insights on legendary players Ken Jennings and James Holzhauer and his opinion of Will Ferrell's "Saturday Night Live" impersonation."
RELATED: "Stay Positive!" Alex Trebek Pens Touching, Private Note to Woman Pancreatic Cancer Survivor Who Worships Him
Trebek, who's been hosting "Jeopardy!" since 1984, titles each chapter title in the form of a question. The memoir will also include dozens of candid photos.
Latest Update on Trebek's Health
Ruta Lee, a close friend, told Closer Weekly this week that Trebek is "managing quite well" during the coronavirus outbreak. While he is currently beating the odds and taking to treatments, the virus still poses a serious risk. According to Lee, Trebek has been keeping busy at home by fixing things around the house and reading.
RELATED: New Drug Approved for Advanced Pancreatic Cancer Could Reduce Disease Progression by 47%
In a video posted last month, Trebek shared his most recent health update, announcing that he had beaten the odds and survived for one year after his stage 4 pancreatic cancer diagnosis, a milestone achieved by only 18% of patients with the same diagnosis.
View this post on Instagram
On March 16th, as the coronavirus spread, "Jeopardy!" producers announced their decision to suspend further filming.
RELATED: Coronavirus Guide For Cancer Patients
"For a short time, yes," Lee notes, "He'll go back, you know. It's tough on him," Despite his dedication to the show, Lee says filming had been difficult for Trebek: "He said there [are] times when his energy sags terribly, but the [producers at "Jeopardy!" are] very very good about giving him a little break."
SurvivorNet Recommends: 7 Inspiring Cancer Memoirs For Survivors and Caregivers
Cancer memoirs can illuminate your own journey in unexpected — often moving — ways.  Whether you're looking to read cold hard facts or a story to lift your spirits, it's out there. Here, 7 remarkable cancer memoirs, each different in tone and story, and each uniquely able to teach, comfort, and guide.
"I'm Your Huckleberry" by Val Kilmer
'Not One of These Poems Is About You' by Teva Harrison
'Memoir of a Debulked Woman: Enduring Ovarian Cancer' by Susan Gubar
"TOUGH: Women Who Survived Cancer" edited by Marquina Iliev-Piselli
"The Middle Place" by Kelly Corrigan
"Don't Stop Believin" by Olivia Newton-John
'The Bright Hour: A Memoir of Living and Dying': Nina Riggs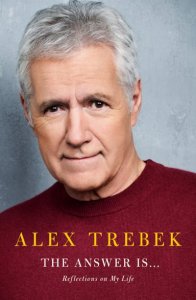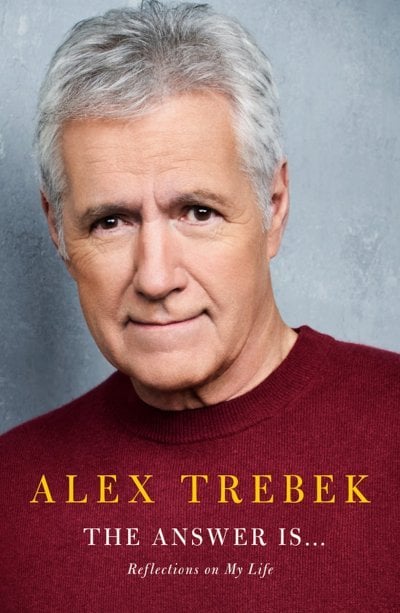 Learn more about SurvivorNet's rigorous medical review process.
---