A New Van Halen Book & Cancer Prevention Going Forward
Van Halen, A Visual Biography, coming in November
Recent "epidemic" of HPV-driven throat cancers can be prevented in future, according to a leading oncologist
The HPV vaccine now recommended for children 9-11
As his throat cancer battle continues, rock legend, 
Eddie Van Halen
 has remained out of the public eye. But fans will see more of him and his bandmates in the forthcoming book,
Van Halen, A Visual Biography
, coming in November.
RELATED: As Eddie Van Halen Fights Throat Cancer, Son Wolfgang Reveals What His Dad Taught Him
Read More
The book captures Van Halen "from the mid-'70s all the way up until the last tour in 2015" with detailed timelines and promises to include "rare memorabilia" including passes, posters and promo items from "forty years of massive rock history."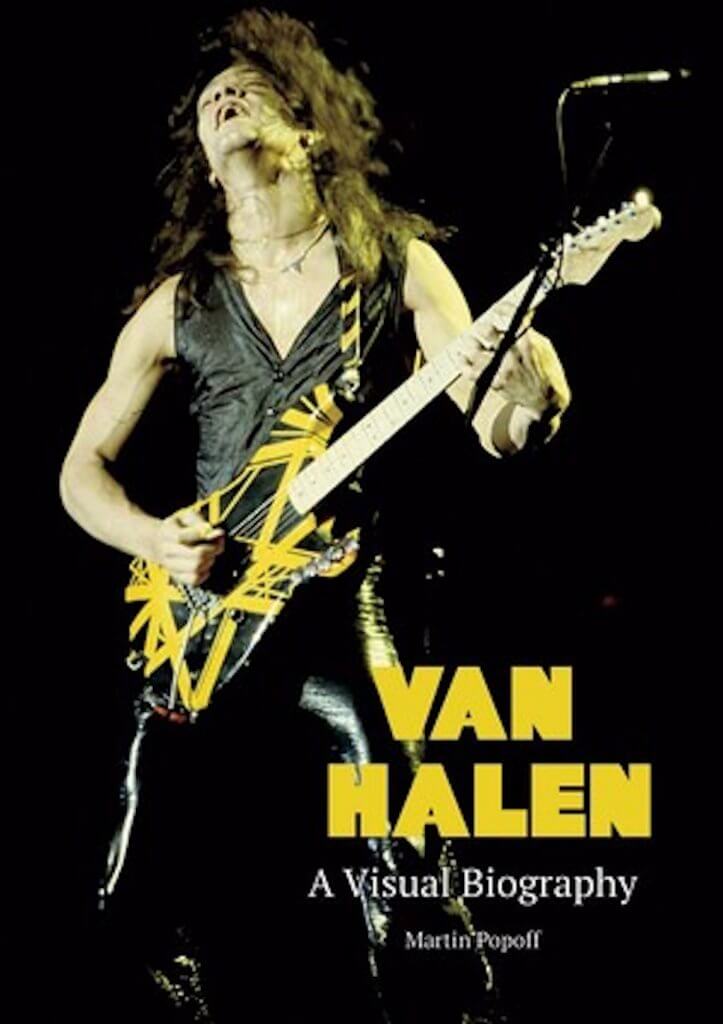 The forthcoming Van Halen book will include a special fan page.
Van Halen fans (or shall we say, superfans?) who order the book in September can receive a perk — their names printed on a special fan page in the final edition of this 224-page "beach-balling an' sun-tanned symphony of words and pictures."
Next Generation Throat Cancer Prevention
What caused Van Halen's cancer? According to the American Cancer Society, tobacco use is "the most important cause" of throat cancer. Heavy alcohol use, itself a risk factor, greatly increases the cancer-causing effect of tobacco smoke.
RELATED: HPV Vaccine Not Recommended For Adults Over 26, Per New American Cancer Society Guidelines
But another leading cause of throat cancer is infection with the human papillomavirus (HPV). And, according to one leading oncologist, HPV-related cancer has reached epidemic proportions in recent decades.
RELATED: Cancer Warrior Eddie Van Halen Has a Surprising Family Heritage; His Son, Wolfgang, Breaks it Down
"The rate of HPV-related head, neck cancers has gone up by 300% and that is entirely due to HPV infection," says Dr. Ted Teknos, a head and neck cancer surgeon, and scientific director of University Hospital's Seidman Cancer Center, told SurvivorNet.
HPV-related head and neck cancer is "an epidemic" in the U.S. says Dr. Ted Teknos, who adds that the vaccine can change that.
That's why it's crucial for parents to vaccinate their children against the HPV virus, says Dr. Teknos.
"There is no myth that HPV causes throat cancer. It's a sexually transmitted disease," he says. "And it's something that is an epidemic in the United States."
HPV & The Vaccine Explained
The human papillomavirus, more commonly known as HPV, is transmitted through sexual contact.
RELATED: Eddie Van Halen, Who Is Battling Throat Cancer, Is Keeping Quiet During Quarantine While His Wife Spreads Some Much Needed Positivity
While many people are aware of the connection between HPV and cervical cancer, far fewer know that it can cause oral and throat cancers.
"The vast majority of humans in the U.S. will eventually get infected with human papillomavirus," says Dr. Allen S. Ho is a head and neck surgeon at Cedars-Sinai Medical Center.
HPV has over 120 different strains, but HPV 16, has been shown to be the primary cause of 92% of head and neck cancers.
RELATED: Megadeth Rockstar And Throat Cancer Survivor, Dave Mustaine, Plans 2021 Tour– New Radiotherapy Helping Patients With Difficulty Swallowing After Disease
Gardasil 9 creates an immune response to HPV 16. Once children, ages 9-11, are vaccinated, they cannot be infected with that strain. For parents, the HPV vaccine enables them to protect their children from developing cancer in the future.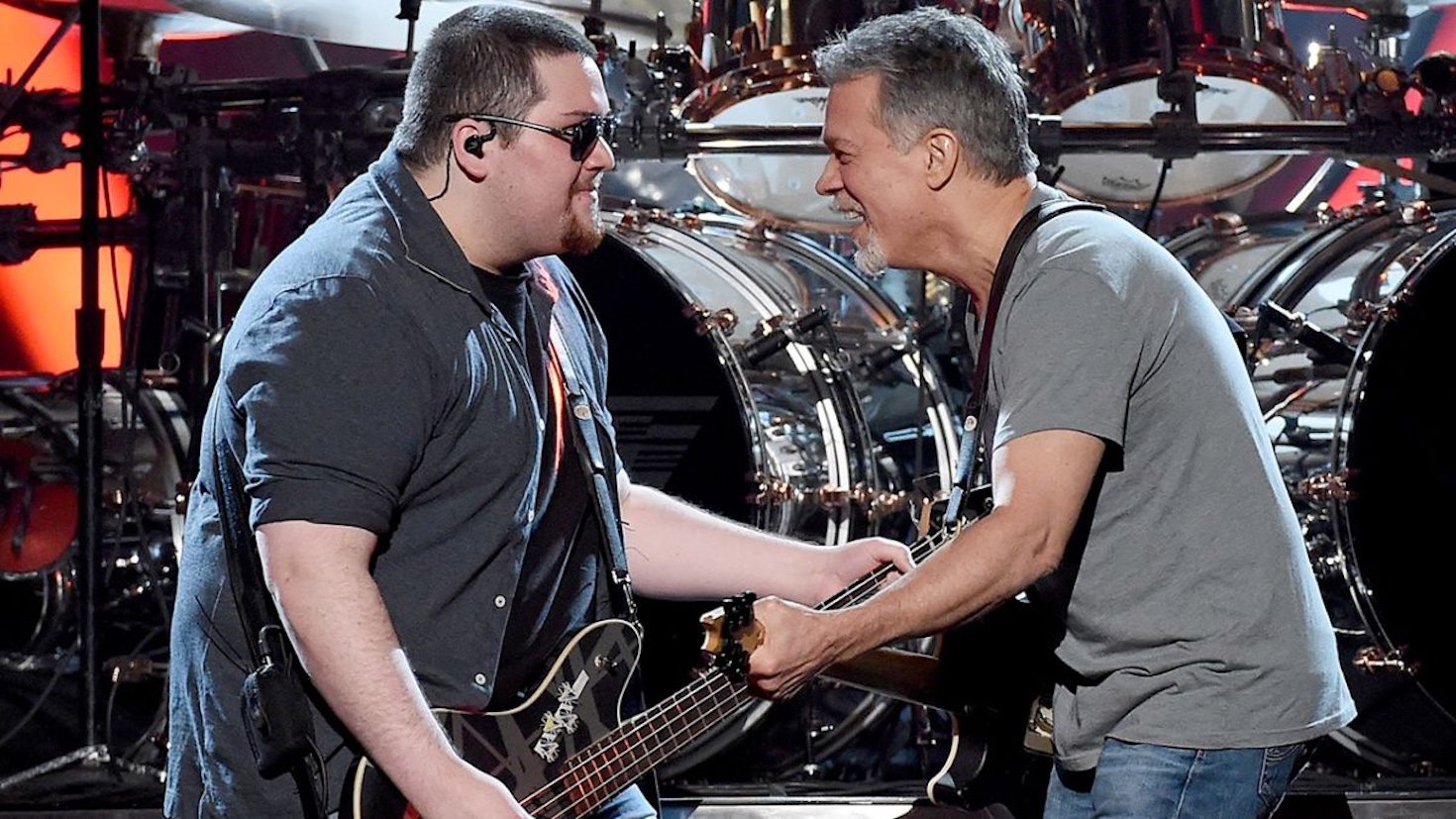 Wolfgang Van Halen joined Van Halen in 2007, playing bass beside his father, guitar-legend, Eddie Van Halen. 
When the American Cancer Society recommended that children as young as 9 begin getting the HPV vaccine, some parents wondered if this was too young.
RELATED: How Eddie Van Halen, Battling Throat Cancer, Met Frank Zappa: 'I Thought, 'Eddie Van Halen Isn't Going to Call Me"
"The immune response is actually heightened as the child is younger," says Dr. Teknos. "So if you're vaccinated as a nine-year-old compared to an 11-year-old, your actual memory of that vaccine in your immune system is stronger — the effectiveness of the vaccine goes up."
Still, some worry that the vaccine provides a license for early sexual activity.
Not so, says Dr. Tekos. "I think rebranding the vaccine as a cancer vaccine, rather than an STD vaccine, is critically important to changing the mindset around the vaccine and its effect on our society."
Eddie Van Halen's Throat Cancer
After his original diagnosis of tongue cancer in 2000, Van Halen, 65, underwent surgery to remove the cancer along with roughly a third of his tongue.
RELATED: Country Star John Berry: "I'm Better Than I Thought I Would Be" After Tough Battle With Throat Cancer
Though he was declared cancer-free in 2002, Newser reported that the singer "occasionally had cancer cells scraped out of his throat after they migrated there."
Eddie Van Halen was hospitalized for abdominal pain –– a suspected treatment side effect — according to a TMZ report in November 2019 which said Van Halen had been flying to Germany to receive radiation treatment for his throat cancer for five years.
Eddie Van Halen on Jimmy Kimmel Live in 2015, the last year Van Halen toured.
It is unclear why Van Halen is being treated in Germany as opposed to Los Angeles, where he now lives with his wife, Janie Van Halen.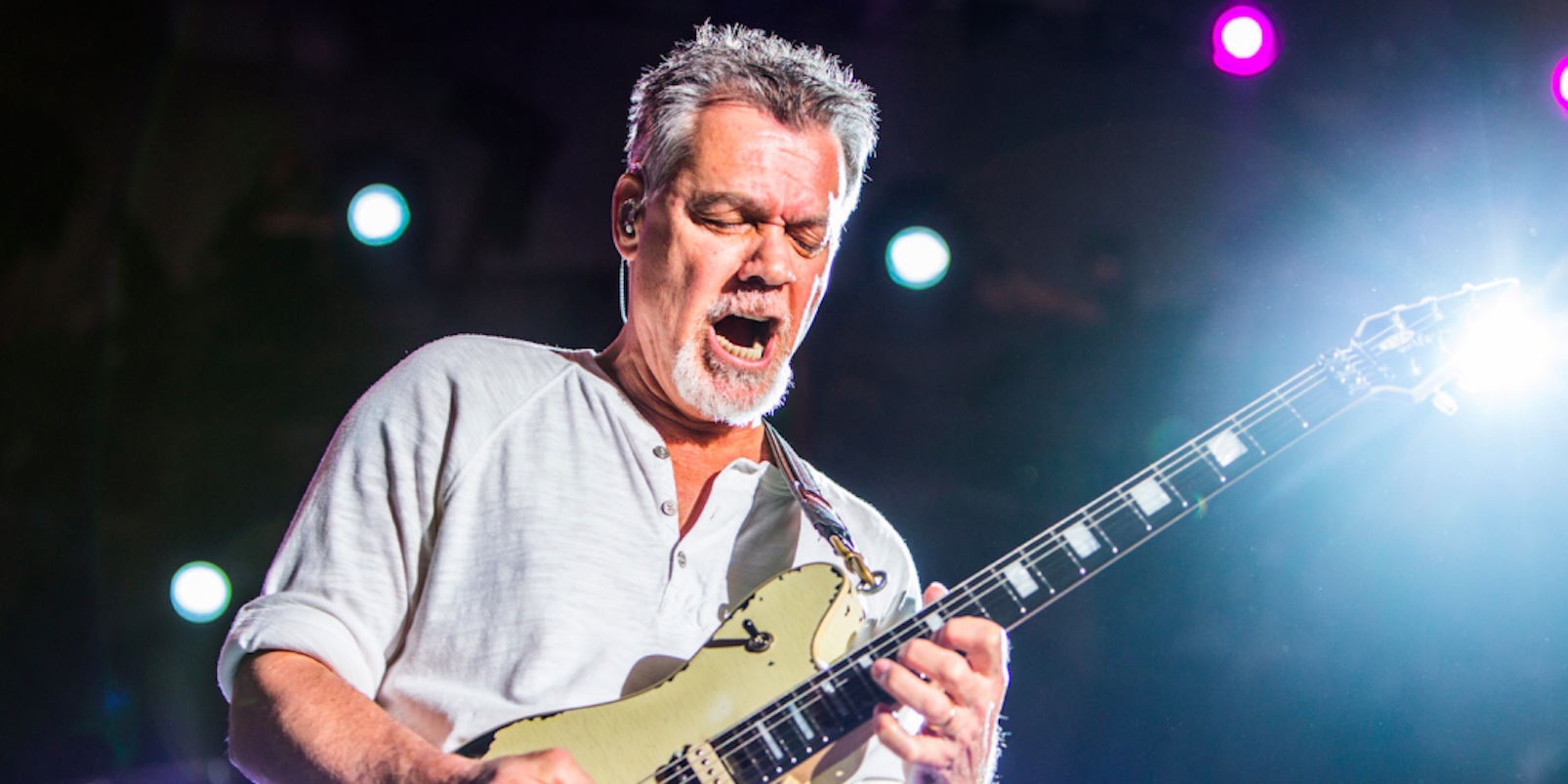 Eddie Van Halen was first diagnosed with tongue cancer in 2000, the cancer migrated to his throat, according to reports. 
Treatment Options for Throat Cancer
"HPV-related throat cancers are generally very responsive to a combination of radiation and chemotherapy treatments," according to Dr. Jessica Geiger, a medical oncologist at Cleveland Clinic Cancer Center, who adds that cure rates are much higher for those with HPV-related disease, compared to those with tobacco-related throat cancer."
"In early-stage throat cancer, the cancer is confined to just what we call the primary tumor in the back of the throat or the tonsils, or the base of the tongue," said Dr. Geiger. "
RELATED: Throat Cancer Warrior, Michael Douglas Gets Emmy Nod For 'Kominski Method,' A Show That Doesn't Shy Away From Cancer
But if the PET scan shows that the cancer has moved to the lungs or the liver, then our approach would not be to cure cancer but to treat it and to keep it under control," she says. "It's really complicated because there are three stage 4s. It's not like breast cancer where, once you're Stage 4, you're incurable," she continues.
RELATED: 'I Got This Power from You Guys' — Megadeth's Dave Mustaine's Emotional Announcement that He's Free of Throat Cancer
"In more advanced throat cancer cases, which is actually the most common stage that we see," she adds, "in addition to the primary tumor, lymph nodes of the neck are involved."
"Patients who have disease that has spread outside of the head and neck region, meaning below the clavicles, into the lungs or into the liver, we call that distant metastatic disease and by definition, those patients are considered incurable," she continues, "So our efforts at treatment would be focused on palliative therapy, controlling the disease but, unfortunately, not curing it."
Learn more about SurvivorNet's rigorous medical review process.
---