Supporting a Spouse Battling Cancer
"Good Morning America" host Robin Roberts, 62, and her fiancé Amber Laign, 48, who is the founder of Plant Juice Oils are planning a big bachelorette party on Aug. 16. The festivities will air live on national television during "Good Morning America."
The adorable couple supported each other during their bouts with breast cancer in recent years.
Robin Roberts is a two-time cancer survivor. She was first diagnosed in 2007 with breast cancer and later diagnosed again with MDS, or myelodysplastic syndrome, a rare blood cancer where abnormal cells form in the body's bone marrow.
Laign was diagnosed in 2021 with breast cancer. She underwent surgery, chemotherapy, and radiation therapy to treat the cancer.
Having a partner, friend, or family member by your side to help care for and support you through a health struggle can be advantageous. A support group provides emotional support and can help you complete everyday tasks amid cancer treatment that may leave you feeling tired.
Beloved "Good Morning America" host Robin Roberts, 62, and her fiancé "Sweet" Amber Laign, 48, are about to have a joyous bachelorette and wedding party after nearly two decades together. As the sounds of wedding bells reach their peak, the adorable couple who's helped each other overcome the challenges of breast cancer will share their bachelorette party with the world ahead of their big day, and just a year and half since Amber, like her partner, was diagnosed with breast cancer.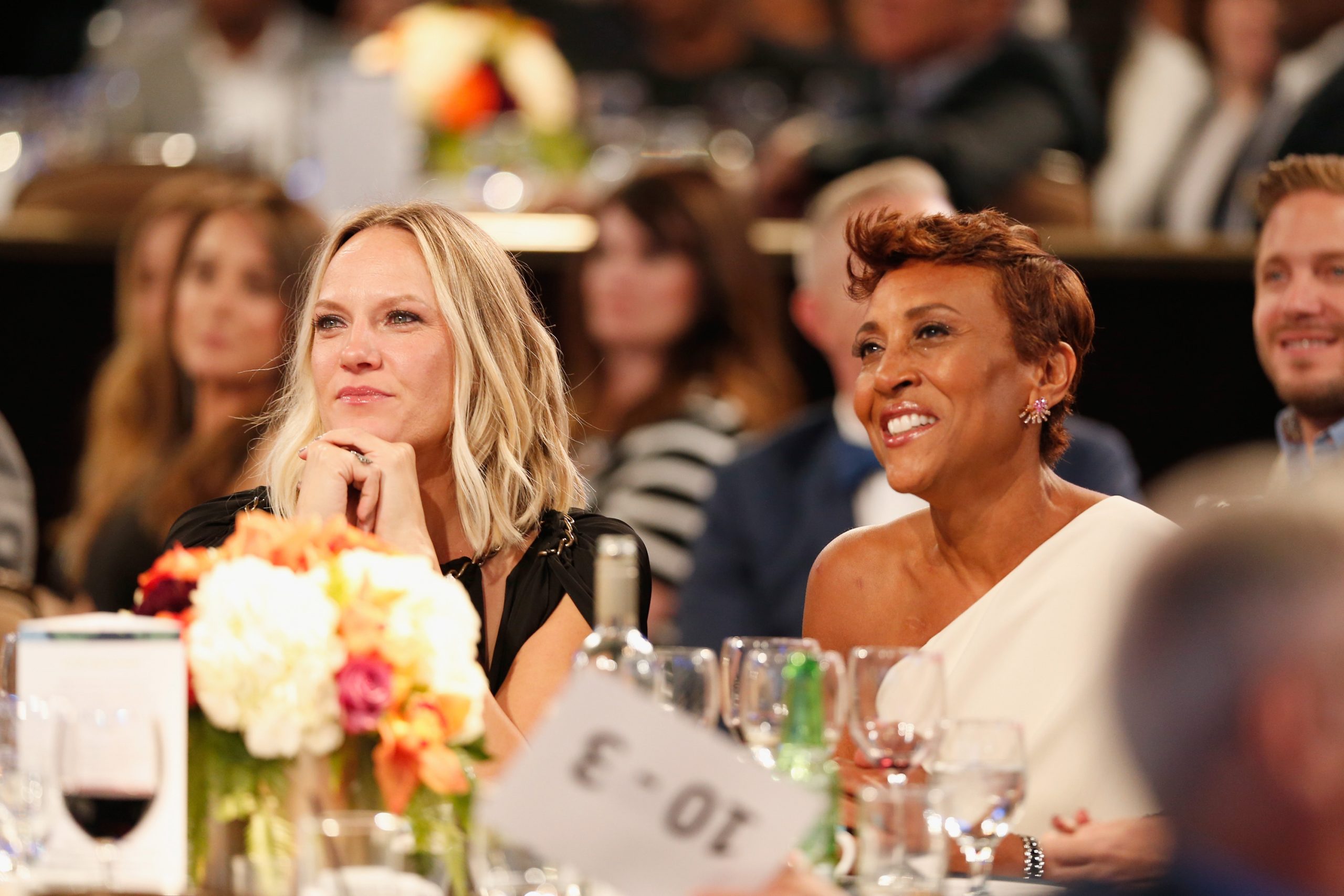 On Aug. 16, Roberts and Laign will celebrate their joyous bachelorette party live on "Good Morning America." The festivities will include themed games, live music performances, food and drinks. Joining the soon-to-be wedded duo will be family and friends.
Read More
"Could a 14-year-old Robin imagine she'd have a bachelorette party on national television?" Roberts' co-anchor George Stephanopoulos asked a blushing Robin during a "GMA"
segment
. "No…especially to a woman," Roberts responded with laughter. In January Robert said she plans to say "yes" to marriage. "Good Morning America" is marketing the much-anticipated wedding as "Road to the Ring" which will follow Roberts and Laign's journey leading up to their big wedding day.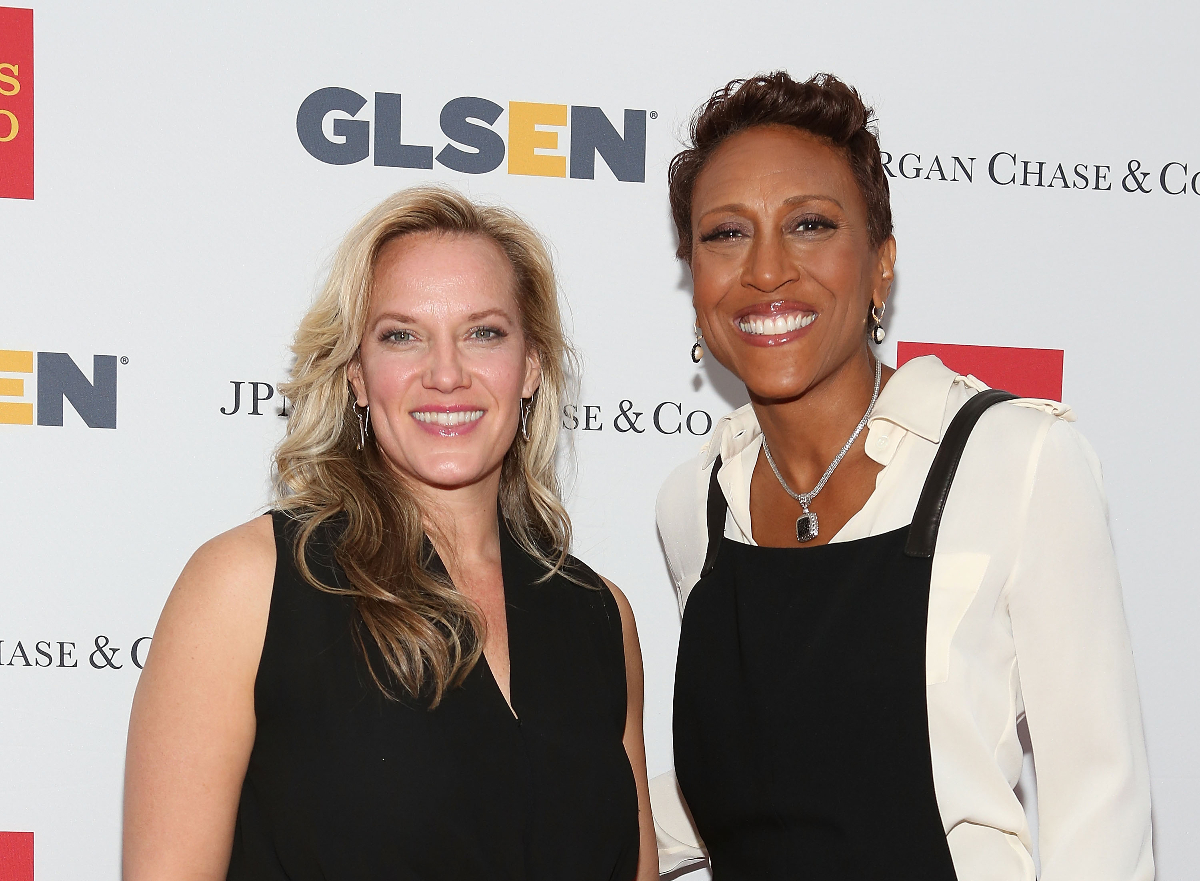 The couple recently celebrated the one-year anniversary of Laign ringing the "cancer-free" bell after completing radiation treatment for breast cancer. During Laign's cancer journey, Roberts has been extremely supportive since she was diagnosed in 2021. Similarly, Laign has been supportive of Roberts when she battled breast cancer and myelodysplastic syndrome (MDS) which is a rare type of blood cancer where abnormal cells form in the bone marrow.
They Supported Each Other When It Counted Most
"Sweet" Amber Laign was diagnosed with breast cancer in December 2021.
Roberts shared parts of Laign's breast cancer journey a couple of months after her diagnosis.
"At the end of last year, she followed through with a regular exam and it was discovered. The message is 'get those regular exams, it could save your life,'" she previously told TV host Ellen Degeneres during an interview.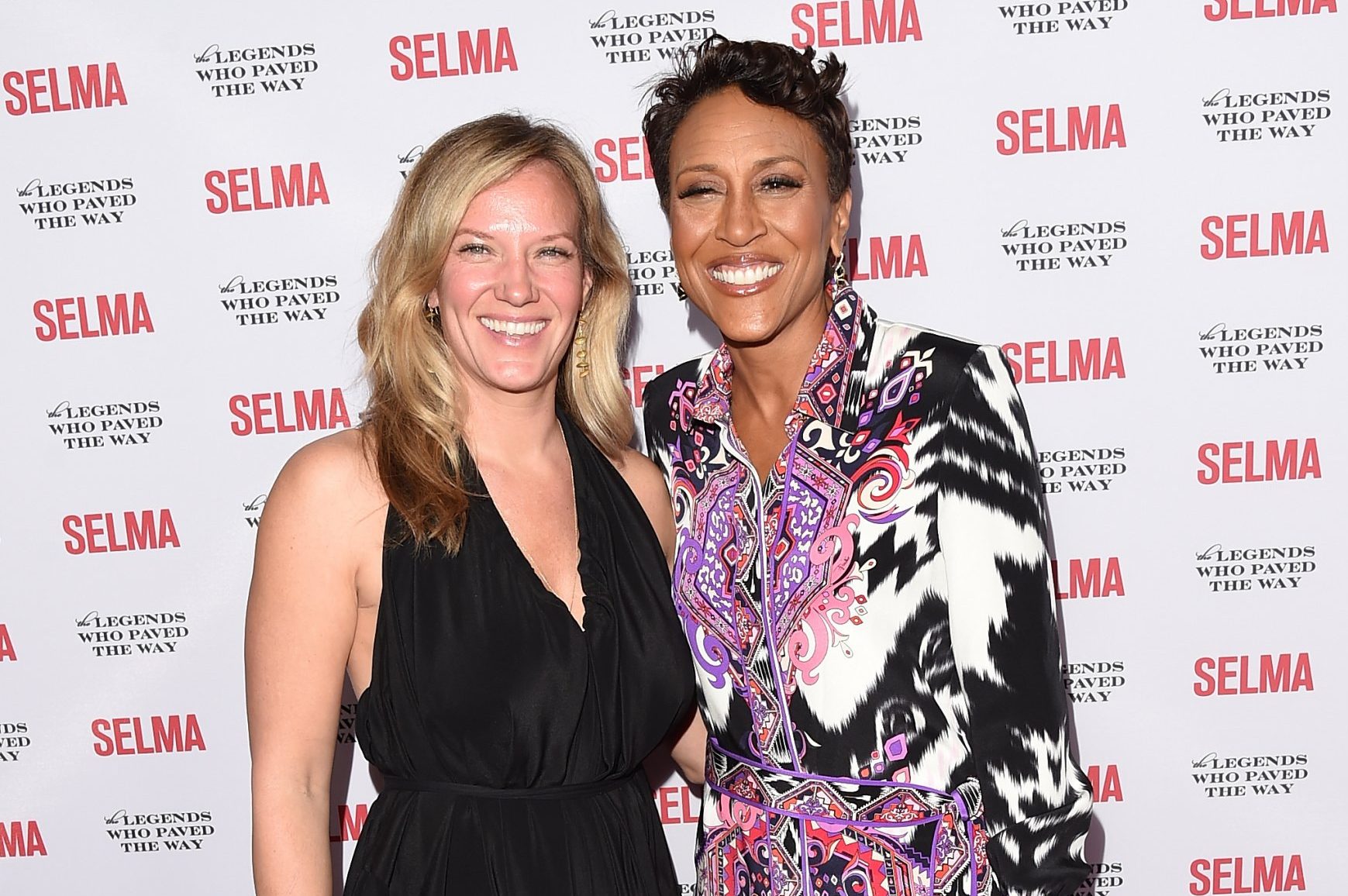 Laign underwent surgery in January 2022 and started chemotherapy in February 2022.
"She's had some complications with the chemotherapy," Robin previously told Entertainment Tonight.
"Chemotherapy that we give currently is not the chemotherapy from days gone by," says Dr. Matthew Carlson, a gynecologic oncologist at UT Southwestern Medical Center. Patients are not vomiting and stuck in bed for weeks on end or coming into the hospital."
"We have many, many, many medications that we give before, during, and after chemotherapy that should minimize nausea that patients experience," Dr. Carlson says, adding that there are also quite a few medications available for constipation and diarrhea, though doctors may recommend dietary modifications first.
For fatigue, while there aren't quite medications the way there are for nausea, Dr. Carlson says that some patients may find it helpful to complement their treatment with alternative medicine supplements such as American Ginseng.
WATCH: Managing chemotherapy side effects.
"They're working it out. We're gonna figure it out. The prognosis is still very good," Roberts said of Laign's hopeful outcome.
Roberts' support for her fiancé was undeterred.
"I didn't realize how much I had blocked out during my journey, and it was because of sweet Amberbecause she protected me and navigated for me," Roberts said.
"So, I'm doing the same thing for her," Roberts added.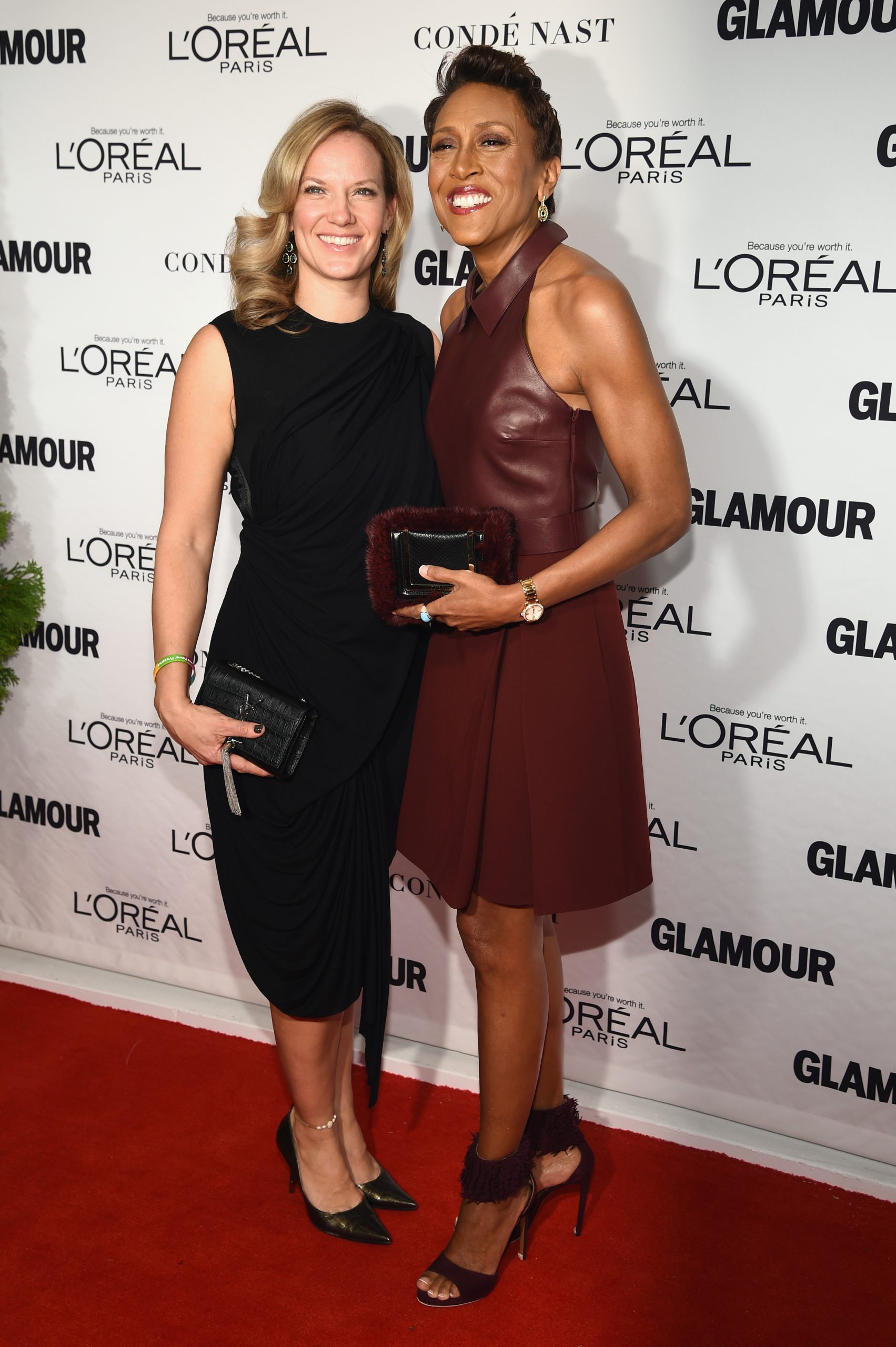 Like Roberts, "Sweet Amber" was by Roberts' side when she battled two different types of cancer.
Roberts was diagnosed in 2007 after discovering a lump. She made the discovery while preparing for a news segment about performing self-exams for your breast. Self-exam includes pressing your fingertips along your breast in a circular motion.
WATCH: Getting to Know Your Breasts with Self-Exams.
"For some women that means going to their doctor and walking through what a self-breast exam looks like, so they know what normal breast tissue feels like so if they do feel something abnormal whether it's a lump or discharge from the nipple they know what to ask and what to look for," SurvivorNet medical advisor Dr. Elizabeth Comen explained.
"At first, I thought, 'This can't be. I am a young, healthy woman,'" Roberts said, which tends to echo through many women's heads following a breast cancer diagnosis.
In addition to battling breast cancer, Roberts had MDS, which stands for myelodysplastic syndromea rare type of blood cancer where abnormal cells form in the body's bone marrow.  Roberts had to undergo a bone marrow transplant to save her life.
Supporting A Loved One During Health Battle
Receiving a life-altering diagnosis impacts the patient and their loved ones, especially their spouse or partner.
It is important for cancer warriors in the midst of their fight to have a strong support system. This supportive bunch of people can be advantageous by offering emotional support or helping you carry out day-to-day tasks.
Sometimes, members of your support group take on a caregiving role. Caregivers must understand their beloved patient's diagnosis and assist them when following cancer-care instructions.
WATCH: Managing Life as a Caregiver
MacMillan Cancer Support, a charity that advocates for cancer patients says communication is a vital tool in helping support a partner with cancer and it could help a couple understand each other better.
"It can help to ask your partner what support they would like and find useful. This makes sure you help where it is most wanted and needed. It can also help you avoid misunderstandings," the charity said.
The charity also advises partners to allow a loved one who is dealing with a disease to feel as if they are "still in control."
So it's important to allow someone who's battling cancer to have some control of things like family issues, their own care, and finances.
Learn more about SurvivorNet's rigorous medical review process.
---