It's always surprising when someone who seems to be extremely healthy and in incredible shape gets cancer, especially when they're an athlete such as Major League Baseball player Carlos Carrasco, whose career relies in large part on physical fitness.
RELATED: Remarkable Olympian Goes From Testicular Cancer Treatment To Olympic Swim Practice In A Matter Of Months
Read More
After the fifth inning of the Major League Baseball all-star game, the league took a moment to honor the Cleveland Indians player, who has been diagnosed with
chronic myeloid leukemia
.
Today, and every day, we @SU2C together. pic.twitter.com/Wlmgcgv132

— MLB (@MLB) July 10, 2019
The Indians revealed Carrasco's diagnosis earlier this week in a statement. "Carlos was evaluated earlier this season (June 2nd) at the Cleveland Clinic as a follow-up to abnormalities in his Spring Training blood work," the statement read.
RELATED: Star Syracuse Basketball Player Tiana Mangakahia Diagnosed With Breast Cancer At Only 24
"He was diagnosed with chronic myeloid leukemia, a treatable form of leukemia and has since been cleared to resume strength and conditioning workouts and throwing activity to tolerance. He is being re-evaluated regularly and there is no timetable for a return to baseball game activity."
Chronic myeloid leukemia is treatable 
Chronic myeloid leukemia is a disease in which the bone marrow makes too many white blood cells, according to the National Institutes of Health. Nealrly 70 percent of people with CML live more than five  years. In 2019, there will be an estimated 8,990 new cases diagnosed, representing about half a percent of all new cancer diagnoses this year, and about 1100 people will die from the disease.
CML is usually found in adults and very rarely in children. The disease has three phases — chronic phase, accelerated phase, and blastic phase. The phases have to do with the number of "blast cells" found in the blood and bone marrow. Blast cells are primitive, undifferentiated cells. The higher the percentage of cells in the blood and bone marrow, the less room there is for healthy white blood cells, red blood cells, and platelets.
When CML is in chronic phase, fewer than ten percent of the cells int he blood and bone marrow are blast cells. In the accelerated phase, 10 to 19 percent of cells in the blood and bone marrow are blast cells. In the blastic phase, 20 percent or more of the cells in the blood and bone marrow are blast cells.
Treatment for CML can include a combination of six different standard treatments, including targeted therapy, chemotherapy, immunotherapy therapy (using the body's own immune system to fight the disease), high-dose chemotherapy with stem cell transplant, donor lymphocyte infusion (DLI), and surgery.
Honoring Carrasco at the game
The all-star game honor for Carrasco was part of a tradition that began in 2011, in which the game is stopped and every person in the stadium has the chance to honor someone who has been affected by cancer by holding up placards that say "I stand up for loved ones," "I stand up for those we've lost," "I stand up for those in the fight," and other similar slogans.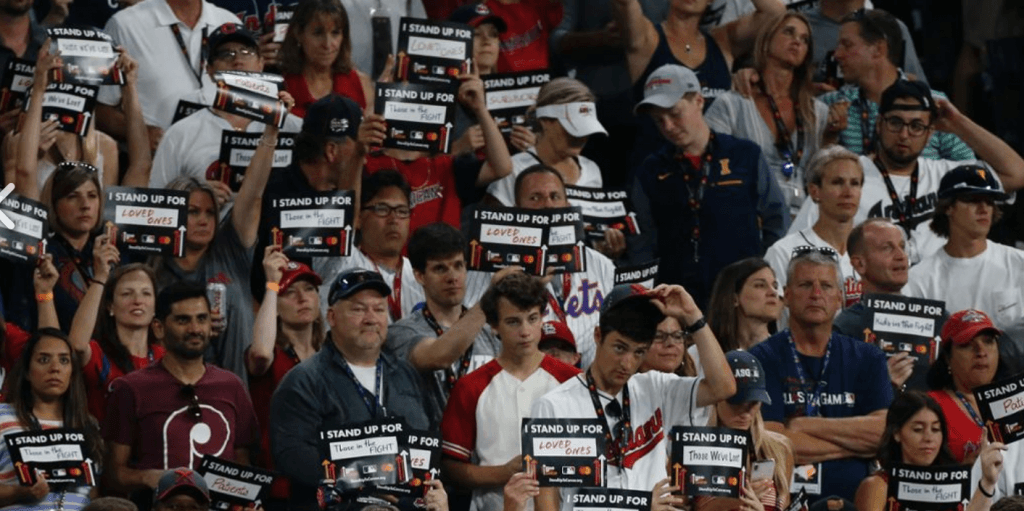 Only this time, six players stood in the middle of the field, five of whom held signs that said "I stand up for Cookie." Cookie is Carlos's nickname. Carlos stood in the middle, with a sign that simply read, "I stand."
FOX Sports tweeted a video of the event with the caption, "We all stand united against cancer. Who do you stand up for?"
Who do you stand up for? pic.twitter.com/XnnN8Gjz4R

— FOX Sports: MLB (@MLBONFOX) July 10, 2019
And supporters of Carlos and the cause wrote in to say who they stand for when it comes to cancer.
One supporter talked about their wife. "My wife, who passed away at age 37 in 2014 after a very short battle with stomach cancer."
While another mentioned their husband. "My husband @BigDaddyWenz who started second round of treatment after being diagnosed a year ago with multiple myeloma."
And another talked about his mom, "My mother Norma McDaniel [hearts] Rest in Peace Mom."
Carrasco isn't alone: Athletes who have survived cancer in the past
A number of professional athletes have been diagnosed with cancer over the years. And while in many cases there hasn't been a way to cure the disease, many of these athletes have been able to overcome the illness and get back to their sports.
National Hockey League Player Phil Kessel, who played for the Toronto Maple Leafs, Boston Bruins, and the United States National Men's Hockey Team, was diagnosed with testicular cancer in 2006. He missed only eleven regular seasons games during his treatment, which included surgery.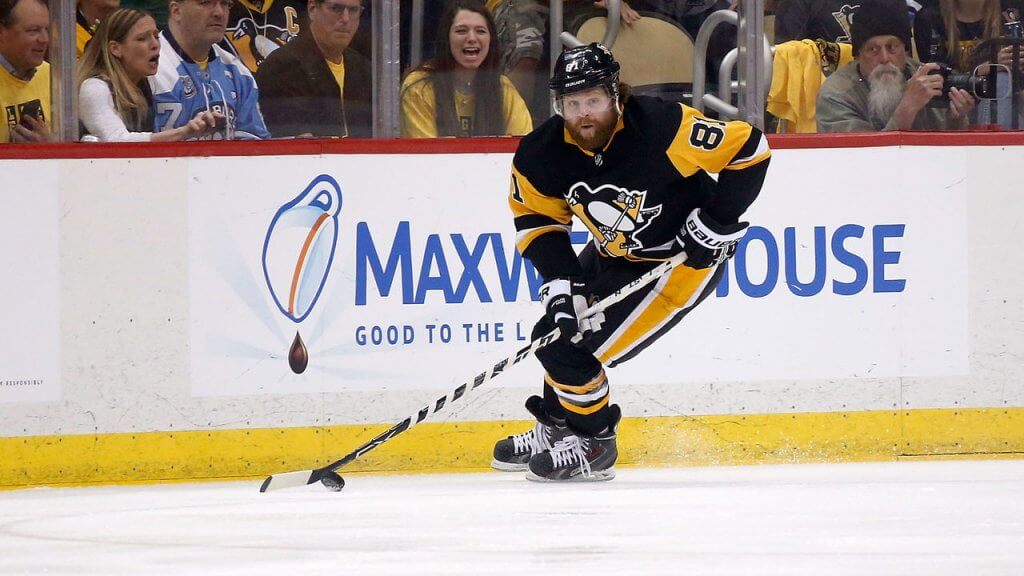 Similarly, WMBA star Edna Campbell, who was diagnosed with breast cancer during her fourth year in the league and her second year playing for the Sacramento Monarchs, famously recovered and continued playing basketball within the space of one season.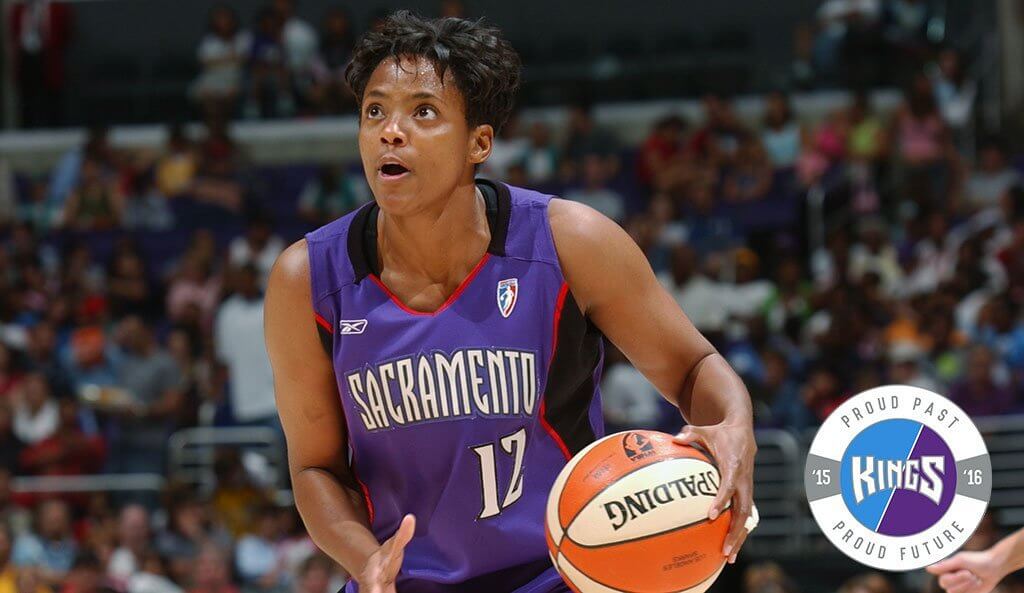 Campbell had been picked by the Phoenix Mercury during the 1999 WMBA draft, and then traded to the Seattle Storm the following year, before joining the Monarchs. After treatment, Edna was welcomed back to the court for the Monarchs' final game of the 2002 season. The game was between Sacramento and Seattle, her two most recent teams.
Running back James Connor was diagnosed with Hodgkins Lymphoma, a cancer of the lymphatic system (an important part of the immune system), during his junior year at the University of Pittsburgh in 2015. Tests revealed tumors in his head and chest.
Connor kept doing drills when he could throughout treatment, and was back to health for a spectacular college comeback season in 2016. That season, he played in all 13 of Pitt's games, ran 208 times for 1,060 yards, and scored 16 touchdowns. He caught 20 passes for 299 yards and for four more scores, and he played in the highest scoring game in the NCAA Division I history.
Amazingly, Connor went on to play pro football for the Pittsburgh Steelers after surviving cancer, beginning in 2017. The steelers gave him a four year, $3 million contract.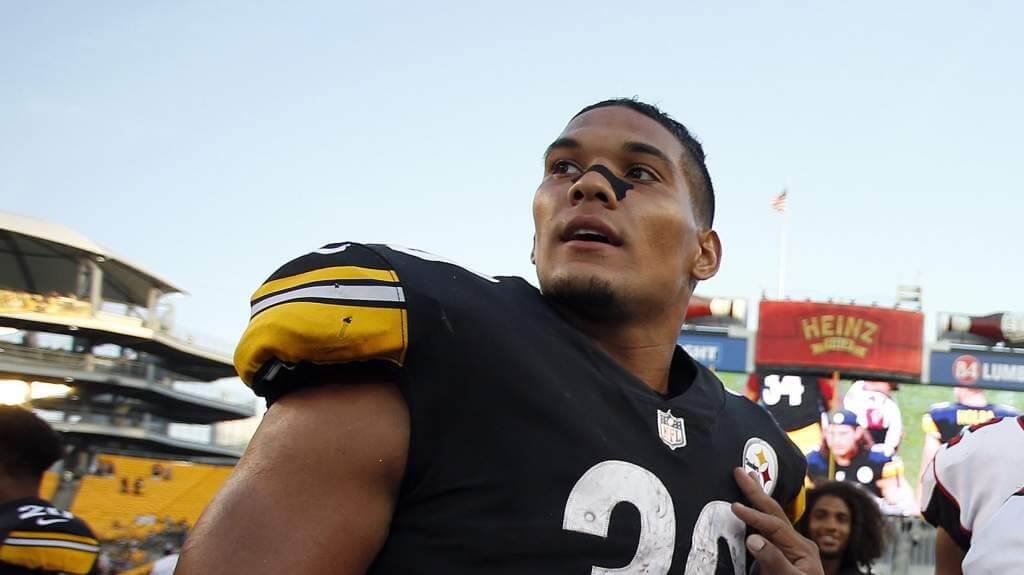 "When I heard those words — 'You have cancer' — I admit I was scared," Conner, 20, said in a statement, posted on Pitt's website at the time of his diagnosis. "But after thinking about it for a bit, I realized that fear is a choice. I choose to not fear cancer. I choose to fight it, and I will win."
A healthy lifestyle does reduce cancer risk
Even though people in spectacular physical condition do get cancer, it's important to know that living a healthy lifestyle does decrease your risk.
Eating healthy and exercising reduces overall cancer risk by 12 percent, according to a large study published in the journal Cancer Research last July. The study also noted a 14 percent drop in breast cancer risk and a 12 percent drop in prostate cancer risk for people living a healthy lifestyle.
According to the study, which involved 41,000 volunteers in France who provided information about their diet, what you eat and drink overall, and how much you exercise is more important than any one category in which you indulge (i.e chocolate or red meat). The information emphasized the role of an overall healthy and balanced lifestyle.
Dr. Elizabeth Comen, an oncologist at Memorial Sloan Kettering Cancer Center and medical advisor to SurvivorNet on the relationship healthy living and cancer risk
But none of this is really new, Dr. Elizabeth Comen, an oncologist at Memorial Sloan Kettering Cancer Center and medical advisor to SurvivorNet told us at the time. "There will never be a study that says, 'Hey, you know what, if you eat fast food every day you're going to reduce your risk of cancer,'" she says.
The study simply proves that what we knew about healthy eating, exercise and weight is definitely true in terms of how these factors affect cancer risk. "What that means for you as an individual is important to talk about with your doctor," Comen said. Together, you can figure how to incorporate what we know is right into your own individual lifestyle, she says.
Learn more about SurvivorNet's rigorous medical review process.