Losing a parent to cancer can be anguishing– especially for young people still in early adulthood. For Bonnie Chapman, youngest daughter of acclaimed bounty hunter Beth Chapman, coping with her mother's death has proven enormously difficult. Bonnie, 20, had only recently come into her own as a pansexual, and had boosted her self esteem by getting several new tattoos. Then her world came crashing down as her mother's cancer returned and then, within just a few months, took her from Bonnie forever.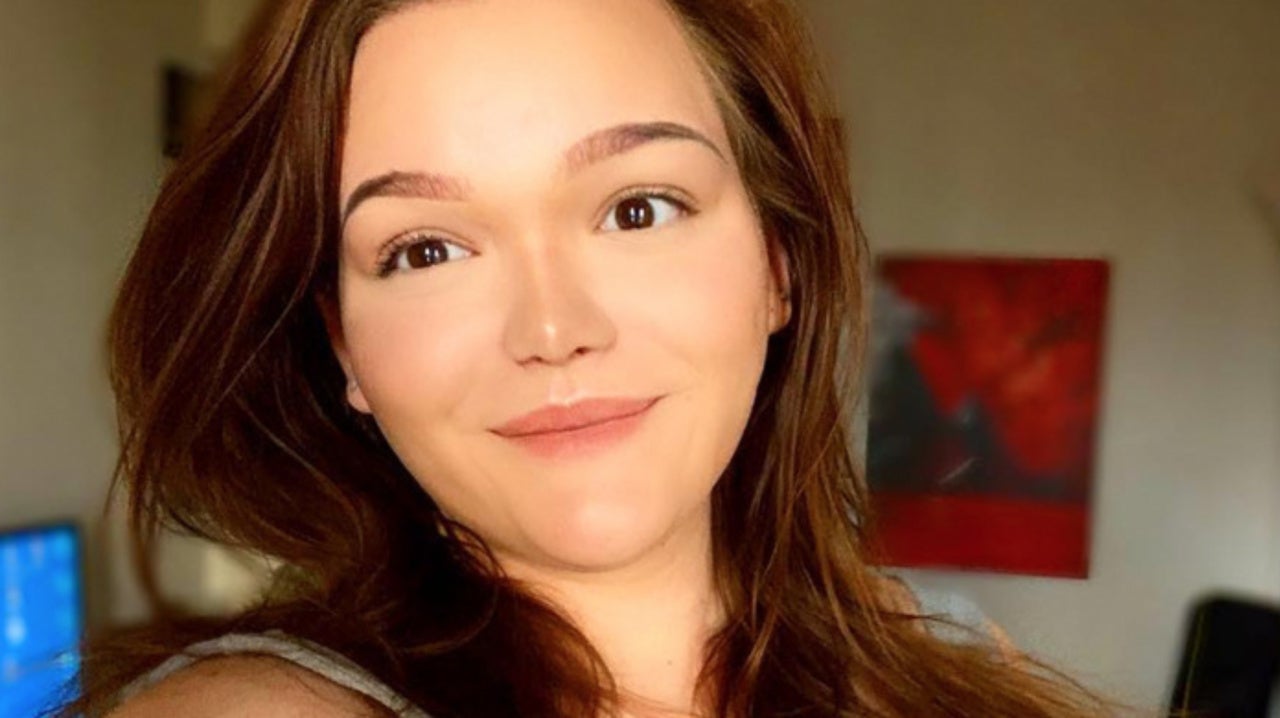 When Beth, wife of Duane "Dog the Bounty Hunter" Chapman, was placed in a medically induced coma at the end of June, Bonnie bravely documented on Instagram Stories her trip from Colorado to her mother's deathbed. Just two weeks prior, before her mother, 51, stood at death's door, she had told her social media followers she couldn't return to Hawaii because of "too much anxiety" and traffic. Then, after facing her fears and rushing to Hawaii, she had to confront Internet dopplegangers pretending to be her as well as cruel profiteers seeking to make a buck off Beth's good name with unauthorized T-shirts (Bonnie condemned them).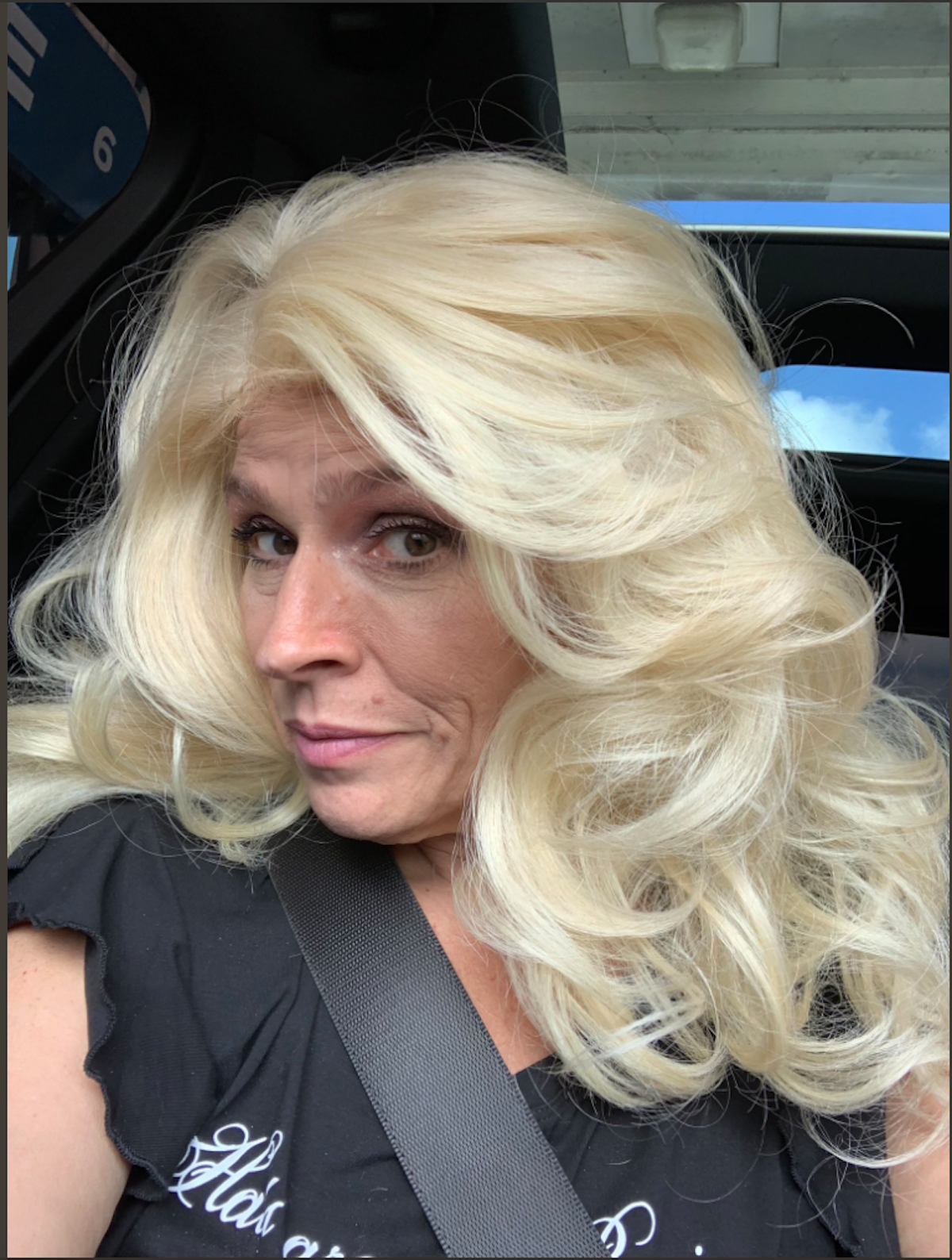 Read More
And now, with Beth's second memorial service (this one in Colorado) looming, Bonnie is
confronting
terrifying reptilian dreams that her fans and followers clearly think are directly related to her fears from losing her beloved mother.
On Saturday, Bonnie observed on Twitter that "I had a dream I was stuck in a pool with alligators, how was your sleep?"
I had a dream I was stuck in a pool with alligators, how was your sleep?

— Bonnie Chapman (@Bonniejoc) July 6, 2019
Her followers responded with empathy and love.
"Talk to your Mom I promise you she can hear you and she is near by," wrote one.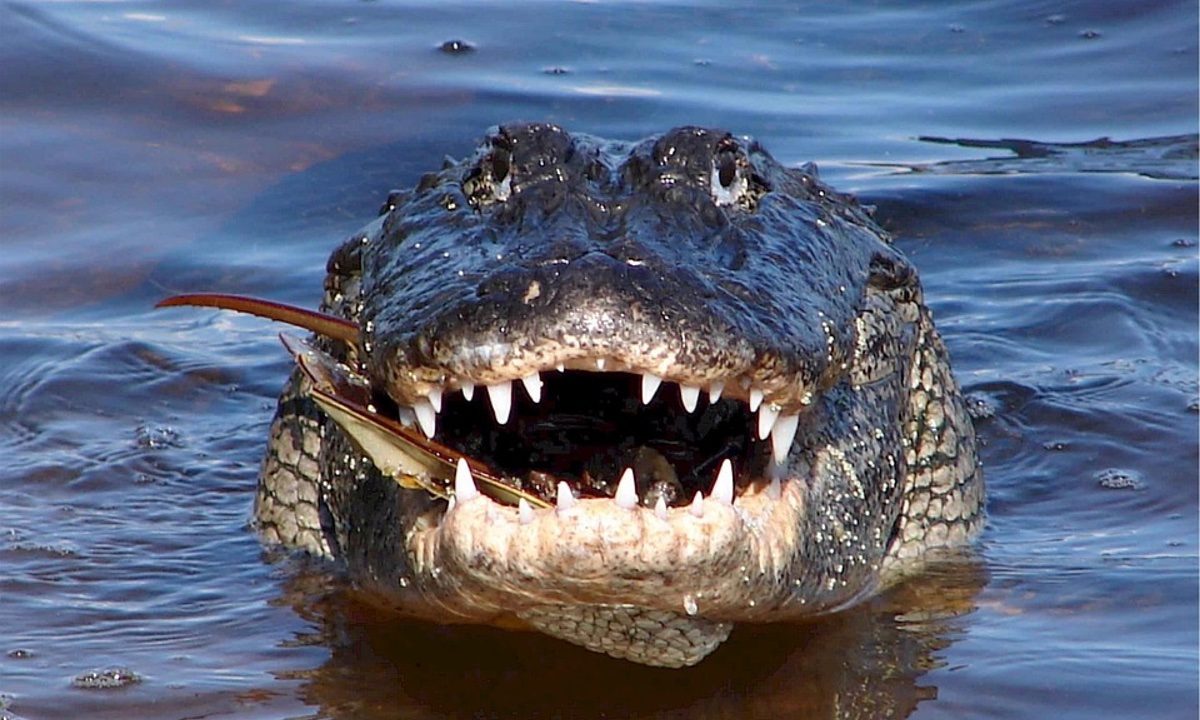 "my father passed away May 29th…I understand the weird dreams. Pray before bed and ask for peace and comfort. It will come. We all are praying for you and your family," wrote Tracy Cooper.
"It's because you are going through so much losing your mom is a big thing so because you are going through a lot the alligators are a sign of turmoil and the water represents your emotions ask your dad he's Native American he will tell you what I just told you," one social media follower added.
"Haven't slept in a while since I lost my mom to cancer," Alison Forbes said.
Bonnie has had her hands full defending her late mother. On Friday, she was on Instagram Stories condemning Youtube video makers she said were seeking to profit off her mother's death "through monetization".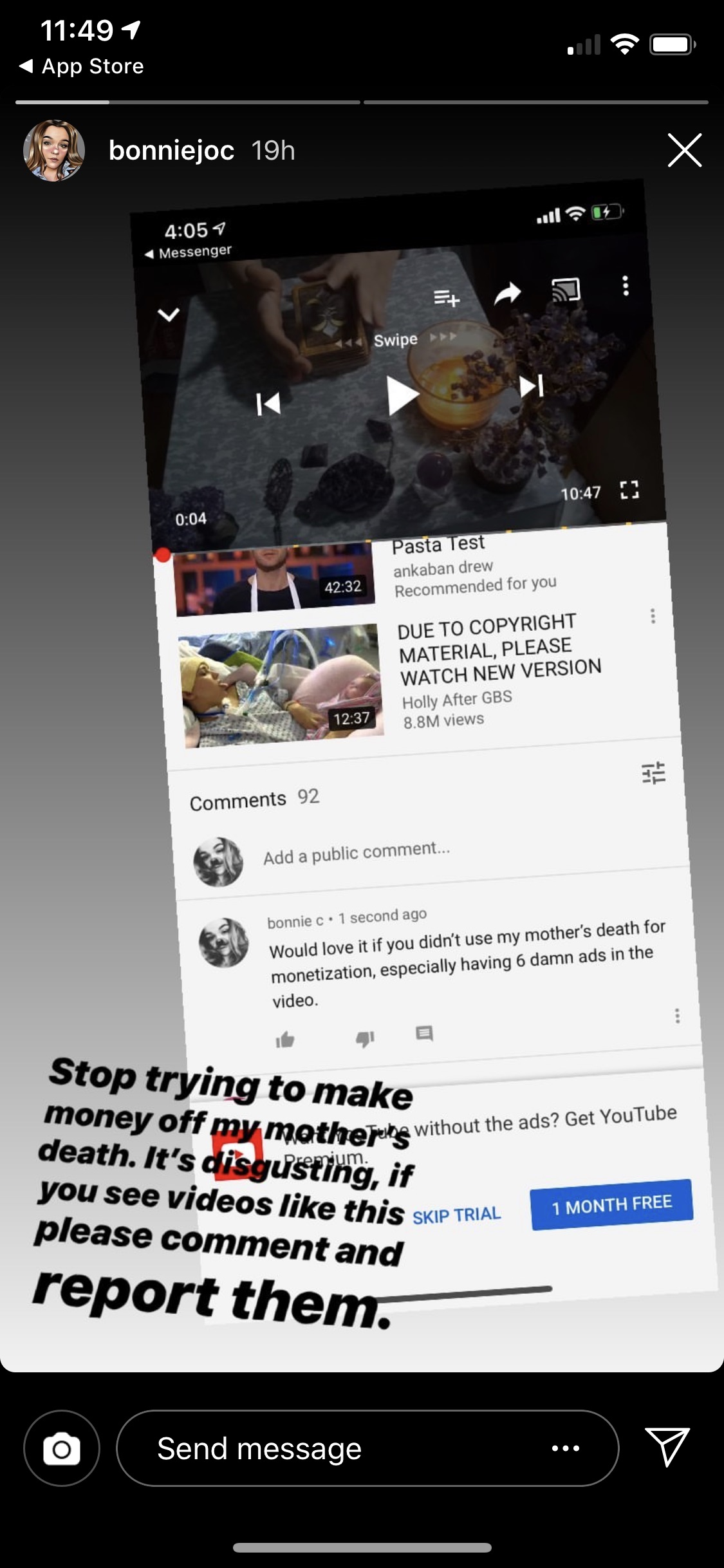 Fending off these profiteers is just the later challenge for Bonnie, who's complained in the past that she suffers from a great deal of anxiety and stress. As Bonnie herself has noted, being the child of a cancer patient can be really difficult, and navigating family relationships during that time extremely hard. Still, Bonnie has responded with openness and questioning.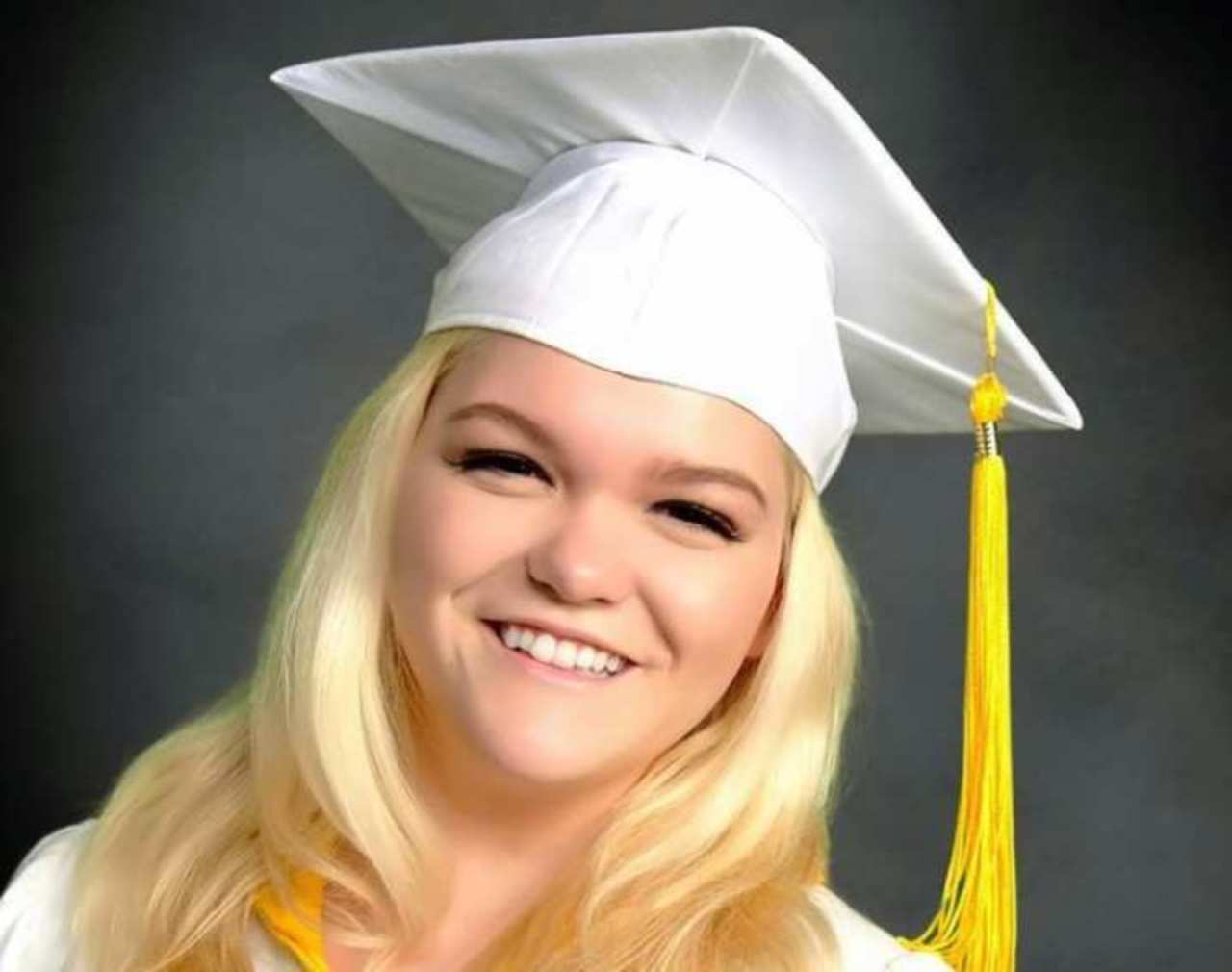 Her mother's death came just a short time after Bonnie bravely announced on Instagram her pansexuality, and said that her parents were very supportive of her.
"For the past seven years, I've kept kind of a big secret to myself. I'm pansexual, now I'm sure the term is familiar with some people," Chapman wrote. "It means to me I fall in love with personalities, rather than a gender."
Pansexuality is considered more inclusive than bisexuality, in that pansexual individuals can be attracted to cisgender, transgender, intersex and androgynous people.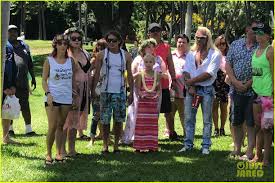 Bonnie's parents assuaged her fears that she wouldn't be accepted. "I haven't told many people until now. I was so scared when I told my parents in November, but they welcomed me with open arms," Bonnie continued.
And she's thanking everyone else who helped support her too."I appreciate those who knew and kept it a secret, thank you for letting me take my time. I truly am so thankful to you all."
"If you are in anyway upset about this, please feel free to unfollow me," she concluded at the end of the post.
A lot of fans commented to let her know they were there for Bonnie. "You can fall in love with who you want to, no one has the right to judge you," one follower wrote.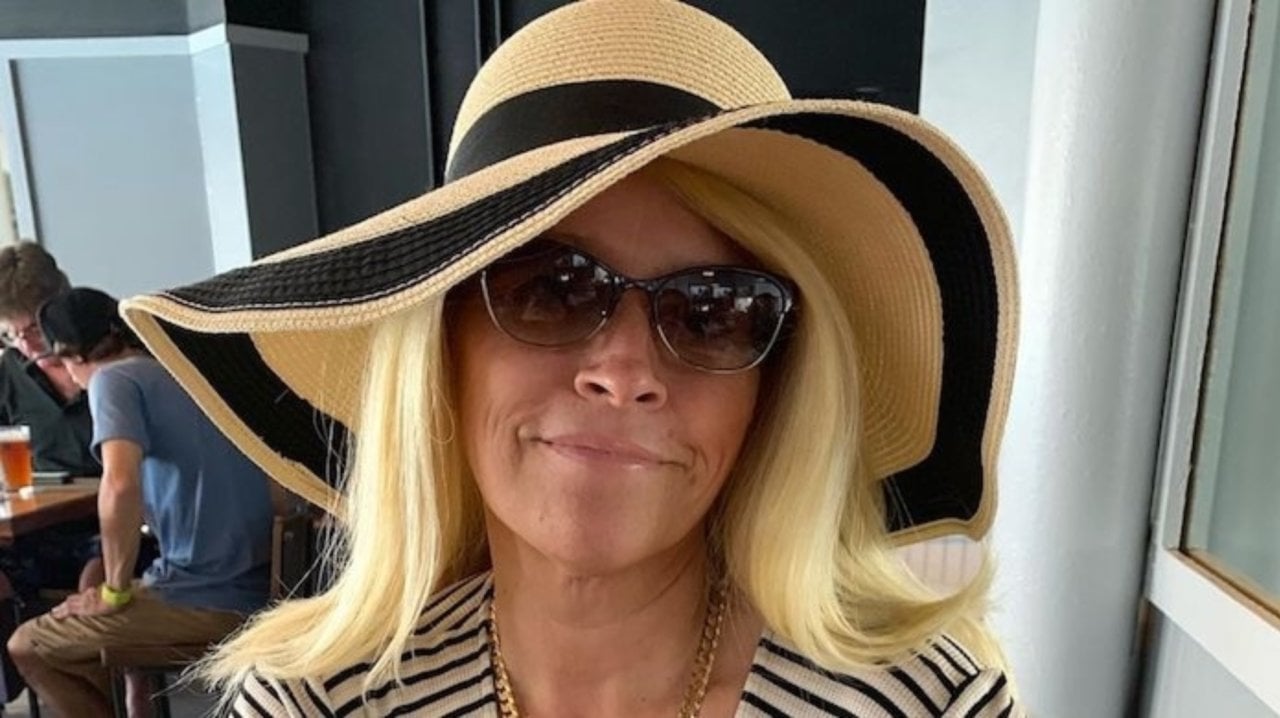 "Girl, you turned into a beautiful young lady, watching you grow up on tv… Don't worry what others think!!! "GOD LOVES ALL"… I can see your mom and Leland in you, in which other than eye and hair color looks like your Dad… No worries young one spread your wings," commented another.
Bonnie, celebrated her blossoming sexuality and the support she received from fans in a new post. "To celebrate my first June out of the closet I decided to a simple pride look ❤️ I appreciate the overwhelming support I get til this day, reminds me I have the best people in the world beside me."
Learn more about SurvivorNet's rigorous medical review process.