The Power of Friendship Through Cancer
Actress Shannen Doherty, 52, has been praised as "tough" by her dear friend Brian Austin Green, one of her fellow cast members of the popular 1990s sitcom "Beverly Hills 90210."
Doherty was first diagnosed with breast cancer in 2015. It went into remission in 2017 but returned as stage 4 cancer in 2019. Her breast cancer has since spread to her brain causing her to undergo surgery to remove a tumor in her brain.
Metastatic breast cancer also called "stage four" breast cancer means that the cancer has spread, or metastasized, beyond the breasts to other parts of the body. There is technically no cure, but advancements in treatments can dramatically improve outcomes and that is something to be hopeful for.
Supporting a friend or loved one with cancer can be hard. SurvivorNet suggests offering concrete ways to show the cancer warrior you care, allowing them to talk through their negative emotions with you, cooking them a healthy meal that they'll enjoy, doing activities with them that will lift their spirits and working to better understand their diagnosis if you're taking on more of a full-time caregiver role.
Brian Austin Green, 50, who rose to fame in his role of David Silver on the long-running 90s teen drama "Beverly Hills, 90210," has offered fans an update on his dear friend and former costar Shannen Doherty, 52.
Doherty, known for her role as Brenda Walsh on the '90210' TV series, has been battling stage 4 (metastatic) breast cancer since 2019 and revealed earlier this year that the disease had spread to her brain.
Read More
It's great to see the beloved actress maintaining support from her friends, like Green, as she works to fight off disease amid her divorce from her estranged husband of 11 years, Kurt Iswarienko.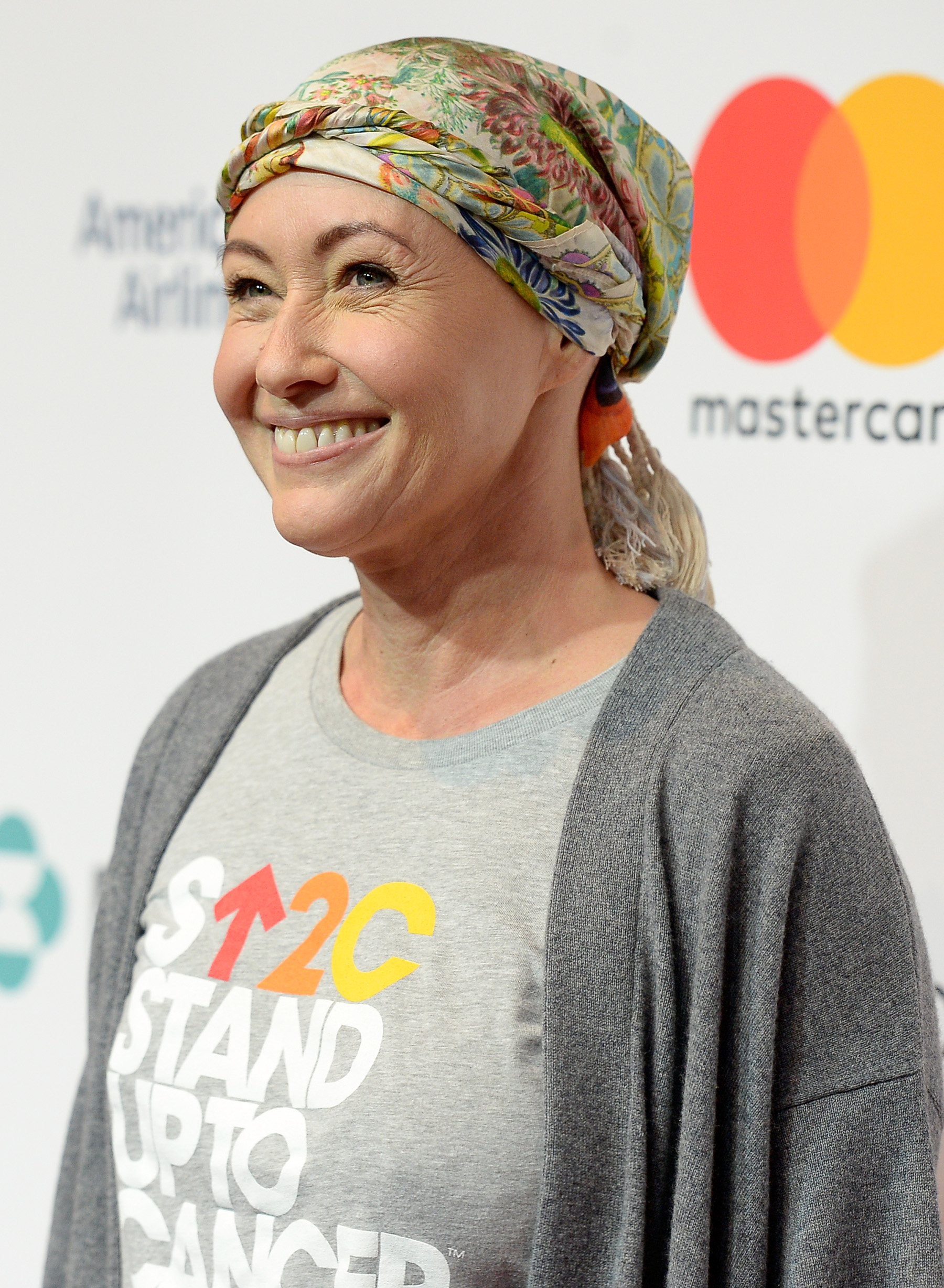 Opening up to the
Herald Sun
about how Doherty's been doing as of late, Green explained, "We talk all the time. She's an incredibly tough person. If there's anyone who could put up a real fight to cancer, she's one of them. "It's not an easy situation, obviously, but I love her to death. And she's making the absolute best of it," she told the Herald Sun.
Green, who struggled with ulcerative colitis for more than six weeks last year and has since recovered, also informed the news outlet how he dealt with colitis, vertigo, and neurological issues.
"I couldn't speak, I couldn't walk, I couldn't read. I didn't work for four years," he recounted.
RELATED: '90210' Star Brian Austin Green Encourages Men To Be Proactive About Prostate Cancer Screenings, Insists There's 'No Excuse' Not To Get A PSA Test
As Green continues to support Doherty through her health challenges, he's also focusing on his own and recently took to Instagram to reveal he recently underwent a full body scan, which has received backlash for costing more than $2,500.
"So, 50 it is. With my previous neurological health issues and 5 kids my health is my top priority. I heard about @prenuvo, and the ability to have a full body scan done that could tell anything abnormal happening in my body," he captioned the post.
View this post on Instagram
"The peace of mind that has come from having it done is invaluable. I just got my results today and couldn't be better informed and more relieved," he added.
RELATED: Why Kim Kardashian's Full Body Cancer Scan Is a Bad Idea– According To The Experts, Don't Replace Your Regular Screenings
And although Although SurvivorNet applaud's Green's message of taking control of your health, it important to be aware that Prenuvo's full body MRIs are not part of regular screening guidelines for the public.
As for Doherty, she's been living her life to the fullest despite battling disease. She often takes to Instagram to show the vacations she's been on and the fun parties she attends with friends, including one to celebrate Green turning 50.
RELATED: Joyous '90210' Reunion: Actor Brian Austin Green and Shannen Doherty Celebrate, Even As Doherty Fights Breast Cancer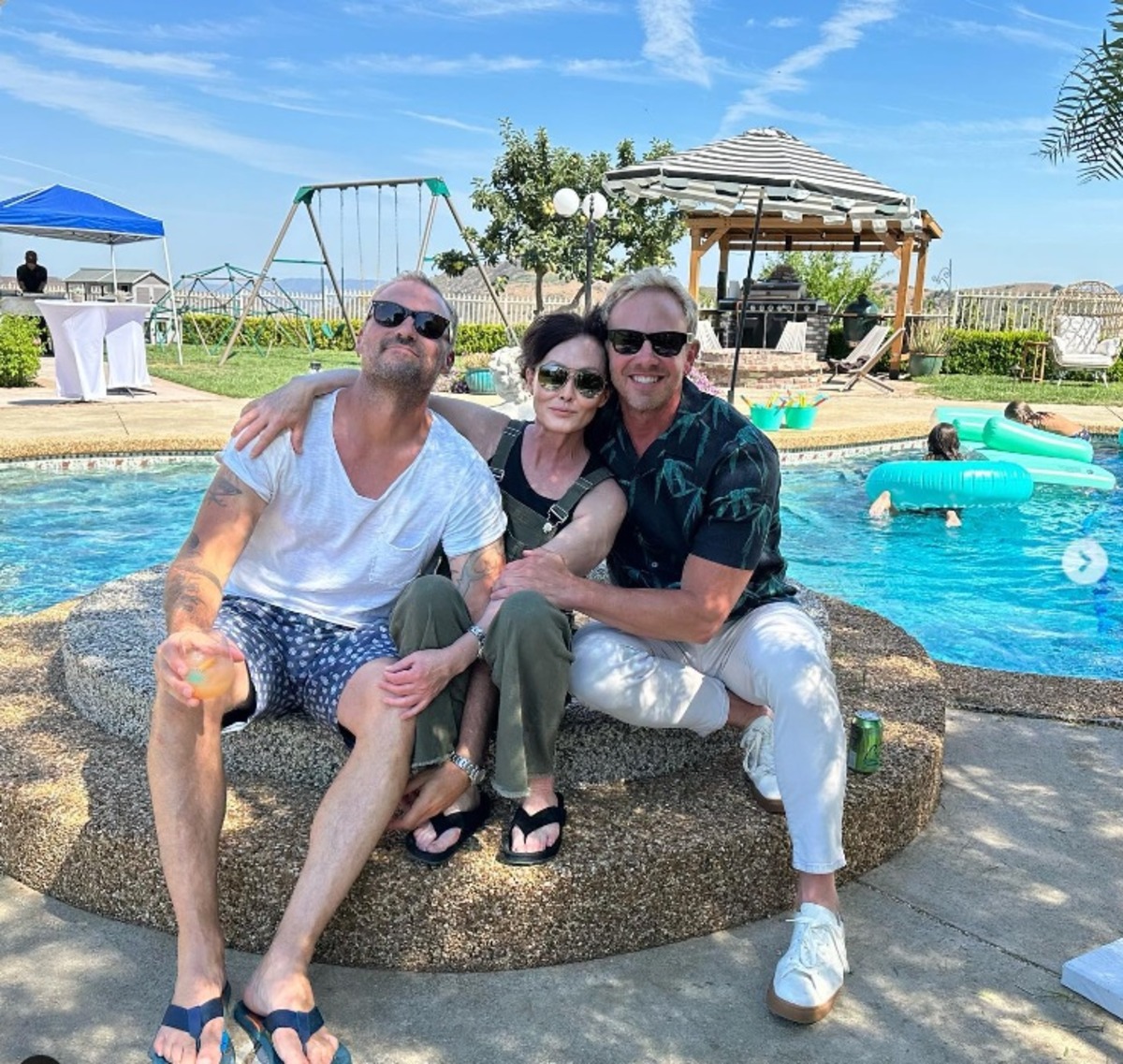 Green's update on Doherty comes just days before "Beverly Hills 90210" alums including Tori Spelling, Jason Priestly, Jennie Garth, Brian Austin Green, Ian Ziering, and Gabrielle Carteris are expected to join Shannen Doherty in Tampa for the Sept. 16 and 17 meet-and-greet sessions in Tampa, Florida, according to E News.
The award-winning show ran from 1990 to 2000. It was based on a group of teenage friends living in Beverly Hills, California navigating high school and college.
The cast has remained in close contact over the years, even after the passing of Luke Perry, who passed away in 2019. And especially after their beloved friend Doherty was first diagnosed with breast cancer in 2015.
Shannen Doherty's Cancer Battle
Shannen Doherty first received a breast cancer diagnosis in 2015 after she discovered a lump in her breast. For treatments the first time around, she underwent hormone therapy, a single mastectomy (the removal of all breast tissue from one breast), chemotherapy and radiation.
Sometimes Bad Things Happen — Enjoying Life, Even With Cancer
Then in 2017, Doherty was deemed to be in remission, however, the cancer returned just two years later in 2019 as metastatic, or stage four, breast cancer.
There is technically no cure for metastatic breast cancer, but that doesn't mean people can't live good, long lives with this stage of disease, thanks to hormone therapy, chemotherapy, targeted drugs and immunotherapy, as well as a combination of treatments.
RELATED: Shannen Doherty's Cancer Has Spread to Her Brain: Brave Actress Shows Unwavering Strength Amid Stage 4 Breast Cancer
Doherty took to Instagram earlier this year to recap how her cancer fight is going. She underwent her first round of radiation to her head on Jan. 12, 2023, followed by brain surgery to remove and biopsy a tumor on Jan. 16, 2023. The surgery she underwent is called a craniotomy.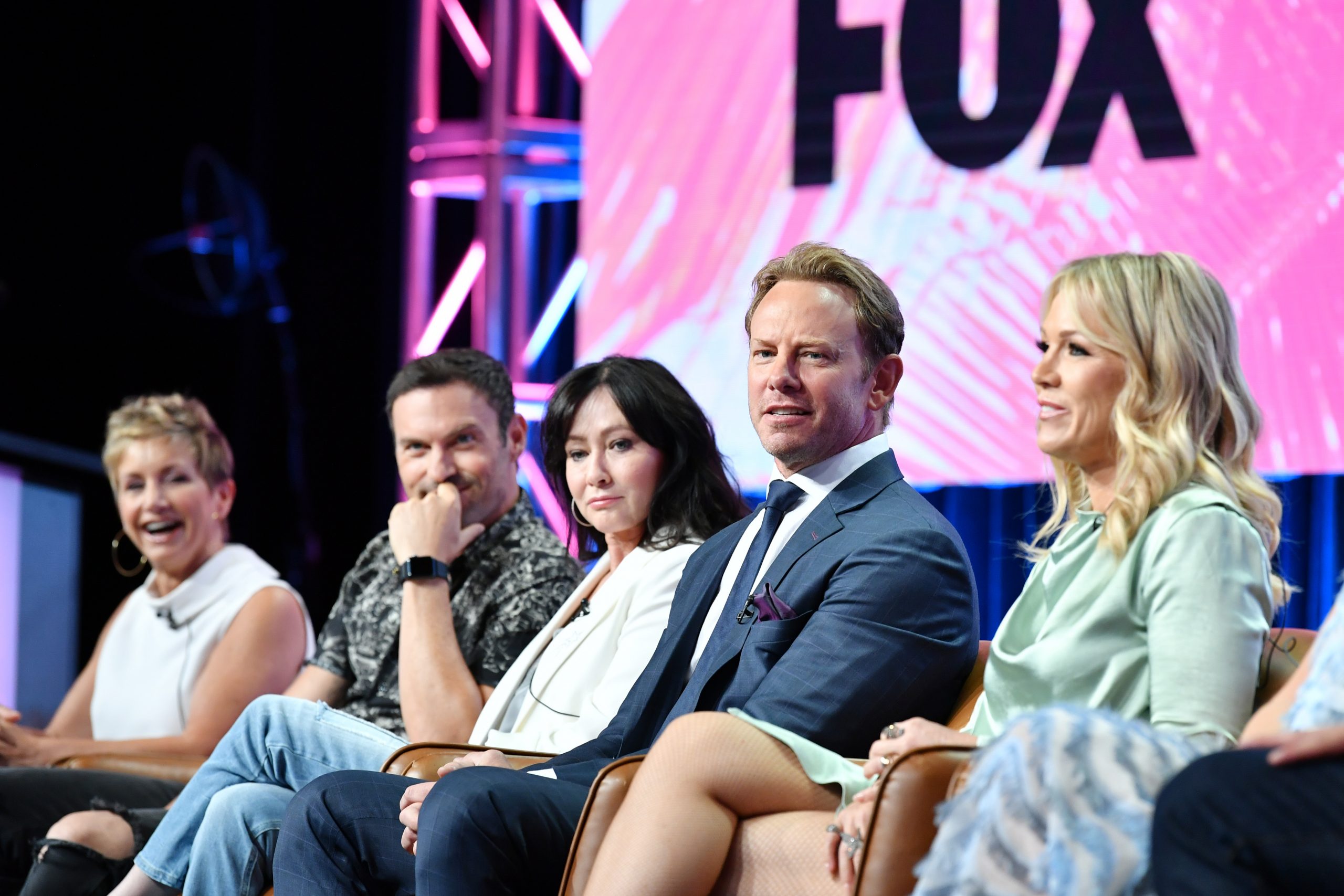 Several neurosurgeons tell SurvivorNet that the procedure can allow patients with cancer in their brain to live longer, more vibrant lives, and this appears to be the case with Doherty who has recently been taken to Instagram to share photos and videos of her recent Italian getaway
Understanding Stage 4 (Metastatic) Breast Cancer
Stage 4, or metastatic breast cancer, means that the cancer has spread to distant areas of the body. Even though there is currently no cure for metastatic breast cancer, doctors have many options to treat this stage advanced stage of breast cancer. Shannen Doherty is a perfect example as to how people can live happily despite battling the disease.
Hormone therapy, chemotherapy and targeted drugs are all options to talk to her doctor about, depending on your individual needs. Sometimes surgery and/or radiation is considered as part of the treatment, but mainly it is important to focus on improving your quality of life.
The treatment plan for metastatic breast cancer patients depends on the specific needs of the woman, whether they need an aggressive chemotherapy or depending on the doctor's assessment, they may benefit from another medication.
For hormone receptive positive cancer breast cancer patients, doctors try to see how long they can keep patients on oral therapies. Very often, newly diagnosed metastatic hormone receptive-positive breast cancers (where cells have either estrogen (ER) or progesterone (PR) receptors or both) respond best with different hormonal medications, and sometimes for many many years.
Treating Metastatic Breast Cancer
Dr. Erica Mayer, a medical oncologist at Dana-Farber Cancer Institute, says clinical trials have shown that hormone medicines are more effective when paired with targeted therapies. At some point, chemotherapy will be introduced. And according to Dr. Mayer, it's delivered at a dose and schedule that's as well-tolerated as possible.
"We are so lucky in breast cancer that we have so many effective and well-tolerated treatments," Dr. Mayer tells SurvivorNet. I'm so gratified to see that patients are doing better and living longer today with metastatic breast cancer than they have ever done before."
Bottom line, there are more and more options becoming available for patients to manage symptoms of advanced stage disease, and it's best to talk about specific treatment plans and what is best for you with your own doctor.
Do You Have HER2-Positive Metastatic Breast Cancer? Here's A Breakdown Of Some Of Your Treatment Options
The Importance of Support for Cancer Survivors
It is important cancer warriors in the midst of their fight to have a strong support system. So how can you support a loved on in your life who is fighting cancer? SurvivorNet suggests multiple ways you can do so.
Dr. Shelly Tworoger, a researcher at Moffitt Cancer Center told SurvivorNet that "there's a number of common things cancer patients can experience, such as anxiety, depression, financial toxicity, social isolation and sometimes even PTSD." So helping to ease those feelings is a great way to support your loved one.
You can help complete household chores or running errands during the day, which your loved one may not have the time or energy to do. Or, you can simply lend an ear so patients can talk through their feelings, which can help them cope with what they are experiencing during this difficult time.
Meanwhile, there are some practical tips to help you interact with your loved one in a meaningful way. Our experts suggest to avoid asking how you can help. Instead, be proactive and offer tangible things you can do for them to make their lives easier. That could include bringing them food, cooking them dinner or playing a board game with them, anything that will bring them joy.
READ MORE: Family Love and Support Makes a World of Difference During Cancer Treatment
You may also be interested in sending them gifts to help them through their cancer journey. Our gift guide for cancer patients offers several suggestions for meaningful items you can give your loved one, such as bubble bath supplies for a night of self care or a nice, warm blanket for comfort during a chemo session.
How to Talk to a Friend With Cancer: Don't Say Stupid Stuff
Contributing: SurvivorNet Staff
Learn more about SurvivorNet's rigorous medical review process.
---