Coping With Aging
Katie Couric, who previously battled early-stage (stage 1A) breast cancer, has taken some time to praise "The Golden Bachelor" reality show for empowering older women.
SurvivorNet has provided an overview of aging to guide you through this universal process of aging.
Couric, who has been happily married to her husband of nearly 10 years, John Molner, was happy to see Joan Vassos, a contestant on the reality show, embodying strength as she ages and looks for love.
One way to cope with body image and mental health is through positive psychology, an approach to mental well-being that focuses more on a person's strengths and how they can help themselves rather than just trying to curb individual symptoms and/or diagnose a disorder.
 "It is a fundamental sort of different way of thinking about patients, thinking about their experience," Dr. Samantha Boardman, a New York-based psychiatrist and author, told SurvivorNet. "It's not just focusing on what's the matter. It's also asking them, what matters to you?"
Katie Couric has taken some time to praise "The Golden Bachelor, a reality show about a 72-year-old man looking for love, for empowering older women who may feel "invisible" as they age.
The 66-year-old journalist, who opened up about her breast cancer journey about a year ago, was diagnosed with early-stage (stage 1A) breast cancer, in June 2022. We're happy to see Couric continuing to inspire others while admiring other women who stay true to themselves and remain confident while aging.
View this post on Instagram
Read More
Alongside Couric's recent
Instagram post
, featuring a photo of ABC's first-ever Golden Bachelor star Gerry Turner, the beloved TV presenter wrote, "SPOILER ALERT!!!!! Okay. "Interrupting the distressing state of the world to discuss @goldenbachabc. Much to Molner's dismay, I'm getting a kick out of this show and so are a lot of my friends. (My pickleball pals really want me to wrangle Ellen to New York for a few games…)"
"Gerry aka Gary, who for some reason spells his name like Jerry seems like a sweet, 'aw shucks' kind of guy, who let's admit it, is pretty smokin' hot. I do wish he didn't have all the power and one of these women told him, 'You're great, but you're just not my type.' Just to not have the ball completely in his court," she explained. "But it's the ladies, having fun and forging friendships that seem like they may be lasting which I like the most."
Couric, who has been happily married to her husband of nearly 10 years, John Molner, then praised the show for inspiring older women who may feel "invisible."
"I also love that this show is representing women who may be older, but still have a lot of living to do—and are looking for connection, companionship and yes, even love," Couric said.
"I hope that women who feel invisible (I'm looking at you Joan) will feel empowered and seen by this show—and not settle for being marginalized or diminished."
Couric was referring to when Joan Vassos, 60, self-eliminated herself from the show and told the cameras, "My heart maybe got a little fix from Gerry. He's helped with the journey, because as you get older you become more invisible. People don't see you anymore. You're not as significant as when you're young."
Vassos, a mom of four kids and a grandmother of two, admitted Gerry Turner "helped make me feel visible," in a society "which makes us feel like we've had out chance, we've raised our children, and it's time now to support the next generation and kind of take a back seat. Gerry opened my heart and I held out hope for a while honestly."
Revealing why she abruptly left the show, Vassos said it was to be of support to her daughter who has experienced postpartum depression after recently giving birth, according to Entertainment Tonight.
It's great to see Vassos opening up about feeling "invisible" and making the best out of life, and we're delighted to see Couric pointing out how the "The Golden Bachelor" show is helping women feel empowered.
As per a survey by Gransnet, it appears a large percentage of people feel the same way Vasso has felt amid aging.
The survey found that, 70 percent of participants believe that "women become 'invisible' as they get older," however, only  32 percent think the same applies to men.
SurvivorNetTV Presents: 'Radical Age' A Story of Seniors Defying Expectations
"Women start to become 'invisible' at the age of 52, while men avoid this fate for more than a decade longer – the average age highlighted for men was 64," the survey also found.
Understanding Aging
It's understandable that aging can feel like a mystery at times. After all, we've all heard phrases like "Age is just a number," but what does that mean? And how does it impact our health and well-being?
From the day we are born, our bodies and minds start to change and grow. This continuous process is, fundamentally, what we call 'aging.' Life is a journey filled with countless changes, and aging is an integral part of that journey. Quite often, when we talk about aging, we focus on the physical changes, but it's also about the evolution of our mental and emotional states.
SurvivorNet has provided an overview of aging to guide you through this universal process.
Some key points to remember about aging:
Aging is a natural biological process that affects everyone.
The experience of aging can vary greatly among individuals.
While aging comes with some inevitable changes, many aspects of aging are influenced by lifestyle choices and attitudes.
With the right information, support, and proactive strategies, aging can be a rich and fulfilling stage of life.
Aging isn't something to fear or shy away from—it's a phase of life that we all share.
RELATED: Body Image at 85: How Workout Queen Jane Fonda Finds Peace With Vanity & Cancer
Healthy Aging Tips
Healthy aging isn't just about accomplishing medical check-ups or managing illnesses. It's also about maintaining a high quality of life as you age, keeping your body and mind as robust as possible, and living life to the fullest. SurvivorNet has put together some tips that can help you age healthily:
Physical Activity: Try to incorporate at least 30 minutes of moderate exercise into your daily routine. This could be walking, cycling, swimming—any physical activity you enjoy!
Nutrition: Eat a balanced diet heavy on fruits, vegetables, lean protein, and whole grains. Limiting processed foods, sugars and unhealthy fats can make a big difference in your overall health.
Social Engagement: Stay socially active. Whether it's attending family gatherings, participating in group hobbies, volunteering, or just catching up with friends, maintaining social connections can significantly enhance your emotional health and well-being.
Mental Stimulation: Engage in activities that stimulate your mind. This could include reading, doing puzzles, learning a new skill or language, or even playing memory-boosting games.
Regular Check-ups: Don't forget about your regular medical, dental, and eye check-ups. Prevention is always better than cure!
Sleep: Good sleep is vital for your overall health. Practice good sleep hygiene – keep a regular sleep schedule, make your sleeping environment comfortable and quiet, and try to avoid screens before bed.
Celebrity Stylist Ann Caruso on Beauty and Femininity After Cancer
Remember, consistency is the key. Building these habits and making them part of your daily routine can potentially slow down the aging process and improve your overall well-being. Even small steps can have a significant impact, so it's never too late to start. After all, aging is just another word for living. And our aim should not be to just live longer, but to live healthier and happier.
Katie Couric's Cancer Journey
Katie Couric was diagnosed in June 2022 but revealed her cancer to the world during Breast Cancer Awareness Month last year. She was diagnosed with early-stage breast cancer, specifically stage 1A.
"I was nervous about it. I waited a few days so I could process it and really understand what we were dealing with," Couric said to "Today" at the time.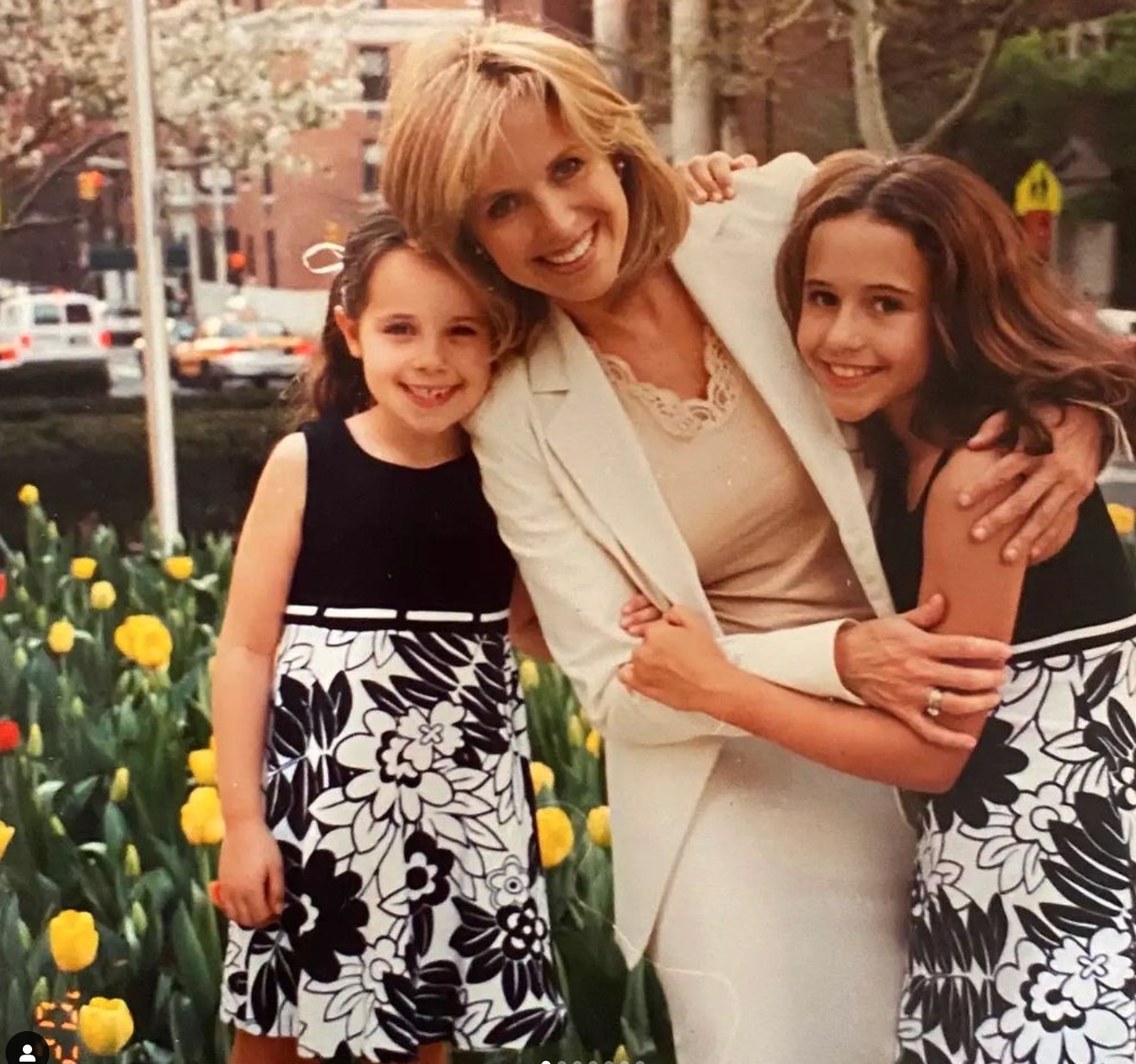 Dr. Michael Zeidman, assistant professor of surgery at Icahn School of Medicine at Mount Sinai in New York City, tells SurvivorNet that stage 1 is divided into two subcategories, 1a and 1b. Stage 1a breast cancer means the cancer hasn't spread outside the breast. Stage 1b means there's no tumor in the breast; instead, small groups of cancer cells are found in the lymph nodes. Stage 1b can also mean there's a tumor in the breast and small groups of cancer cells in the lymph nodes. Stage 1 also means the cancer was caught very early, he says.
She underwent surgery and radiation therapy to treat the cancer a few months after her diagnosis.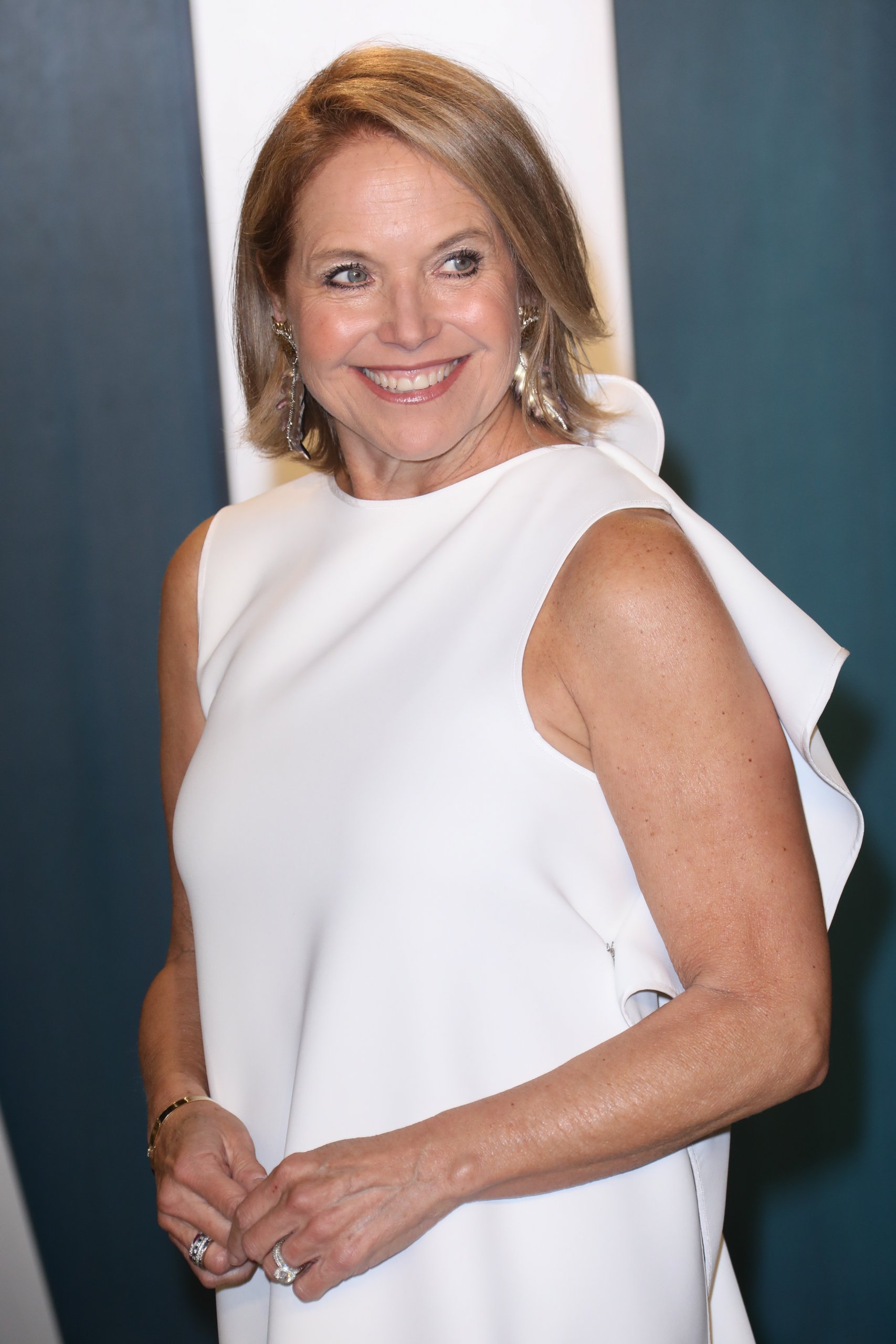 Perhaps equally as important is she learned more about her breast during her cancer journey. She has dense breasts, meaning more fibroglandular tissue and less fatty breast tissue exist.
Crucial Screening Changes: One Year Since Katie Couric Revealed Breast Cancer Diagnosis, Crucial New Mammogram Guidelines
Couric says she receives additional screening alongside her mammogram. She also receives an ultrasound. A breast ultrasound can supplement a regular mammogram in women with dense breasts.
Learning About Positive Psychology
One way to cope with body image and mental health is through positive psychology, an approach to mental well-being that focuses more on a person's strengths and how they can help themselves rather than just trying to curb individual symptoms and/or diagnose a disorder.
"It is a fundamental sort of different way of thinking about patients, thinking about their experience," Dr. Samantha Boardman, a New York-based psychiatrist and author, told SurvivorNet. "It's not just focusing on what's the matter. It's also asking them, what matters to you?"
Dr. Boardman noted that positive psychology is a reimagined approach to dealing with mental struggles. "Making people feel less bad is not the same as making them feel good," she said, referring to how this new approach encourages people to try to find happiness rather than just try to stop sadness.
This approach can be a major benefit to people who are dealing with an illness like cancer because it focuses on finding those great parts of life.
What is Positive Psychology & How Can it Help?
"Positive emotions have unique benefits above and beyond managing negative emotions," Dr. Boardman explained.
"Sometimes you can treat a patient and get rid of some of their symptoms, and it's not necessarily then that you find a flourishing patient you might even get an empty patient. So, really tapping into those resources where do they find positive emotions? What provides a sense of engagement for them? How can you promote positive relationships?"
Contributing: SurvivorNet Staff
Learn more about SurvivorNet's rigorous medical review process.
---