Harry Reid's Clinical Trial Treatment
Senator Harry Reid tells SurvivorNet that his pancreatic cancer has had an extraordinary response to a highly experimental new therapy. The Jeopardy! host Alex Trebek is also on this treatment
The treatment was developed by noted oncologist Dr. Patrick Soon-Shiong and is a new form of immunotherapy that attempts to use multiple parts of the immune systems to destroy tumors
While this is an exciting new experimental treatment option, the therapy is only available through a clinical trial at two Southern California locations and many experts consulted by SurvivorNet were not able, or willing, to comment on the scientific approaches being employed
Harry Reid is tough. He spent 30 years fighting battles in Washington and when you talk to him about his cancer fight he's got the same direct, relentless approach.
In a new interview, Senator Reid tells SurvivorNet that he's doing remarkably well in the aftermath of receiving a highly experimental treatment for his pancreatic cancer. Senator Reid and his physician, Dr. Patrick Soon-Shiong broke down the exciting experimental trial they say saved Reid's life.
Read More
"It's made a tremendous difference in my life," says Reid, 80. "It's something that people could only dream of a year ago."
While undergoing a colonoscopy in 2018, the former Senate Majority Leader was told by his doctors that his colon looked fine, but something else was troubling them. The doctor urged him to get an MRI to make sure everything was OK, and while getting examined at John's Hopkins Hospital, they discovered a lesion on his pancreas. Upon sharing his diagnosis, Senator Reid received a call from a close friend who brought up Dr. Patrick Soon-Shiong, a renown oncologist, who was holding a clinical trial for patients diagnosed with pancreatic cancer.
"I went to LA and that was the beginning of my journey with Dr. Soon-Shiong," says Senator Reid. "Whatever he suggested, I was an advocate of what he wanted to do for me. The fact that he got permission to do a clinical trial, I was happy to be part of a clinical trial."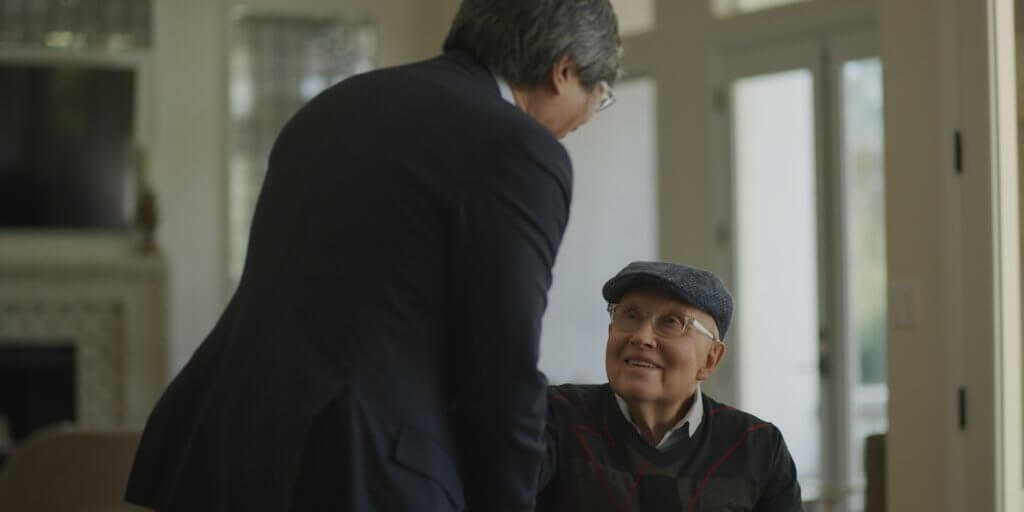 "The Next Level of Immunotherapy"
Standard cancer care for advanced pancreatic cancer typically can involve high-dose chemotherapy and radiation treatments, but Dr. Soon-Shiong's says with his experimental new therapy he is trying to upend that pattern. He argues that chemotherapy and radiation greatly weaken the immune system, and that his goal in the experimental trial is actually to awaken the body's natural defenses through a new immunotherapy treatment — meaning using one's own immune system to activate cells that can fight off tumors.
The broader field of immunotherapy has begun to transform cancer care, leading, for the first time, to an overall decrease in deaths from cancer as a result of actual treatments, rather than better prevention. But even as the immunotherapy revolution accelerates, the big question for researchers has been why the various immunotherapies currently available today still also fail to help so many patients.
"We've gone now to this next level of immunotherapy," Dr. Soon-Shiong says. "What's exciting is that you have, in your own body, three cells that you were born with to protect you against infection and cancer. The problem is cancer has figured out a way to hide so your immune system can't find it. So the first step is just to very quickly expose the tumor. Then we give a simple subcutaneous injection, like a flu shot, of a protein that activates two of these cells called the natural killer cell and T-cell. These cells kill just the tumor, and that's in essence the protocol."
The treatment is administered through an IV at outpatient facilities. Unlike other treatment methods where patients are forced to stay in the hospital, Reid was able to go back home after he was done.
Dr. Patrick Soon-Shiong breaks down the science behind his promising new experimental therapy
Reid's response to Dr. Soon-Shiong's experimental treatment is certainly remarkable, and it's worth noting that he may qualify as an "extraordinary responder" — meaning someone who performs exceptionally well in a clinical trial compared to other participants. It's still very early to tell if a larger pool of patients would perform as well as Senator Reid.
"Unfortunately what we very commonly see in pancreatic cancer, and the reason we still have such a limited [number of resources], is that we see something really exciting in Phase 1 and Phase 2, and then we take it to a large scale Phase 3 and unfortunately it turns out to be a negative study," says Dr. Rachna Scroff, a medical oncologist at the University of Arizona Cancer Center. "I'm not saying this therapy (from Dr. Soon-Shiong) will do that, and I'm not saying there isn't a therapy that will totally change the face of this disease, but I do think that proves the point that sometimes early phase data doesn't always translate when we add the number of patients and scale it up to the magnitude where we need to see it."
How to Evaluate a Clinical Trial?
In many clinical trials, the experimental therapies are tested at multiple cancer centers in order to obtain a diverse pool of patients, reduce the possibility that researchers might be biased about their own work, and collect the best possible data. Dr. Soon-Shiong's study is somewhat unusual as it largely takes place at two centers in Southern California, including The Chan Soon-Shiong Institute for Medicine in El Segundo, California. Although he certainly has an incredible track record in the medical field — having invented Paclitaxel (brand name Abraxane), for the treatment of lung, ovarian, and breast cancer, there is early skepticism from some of his colleagues.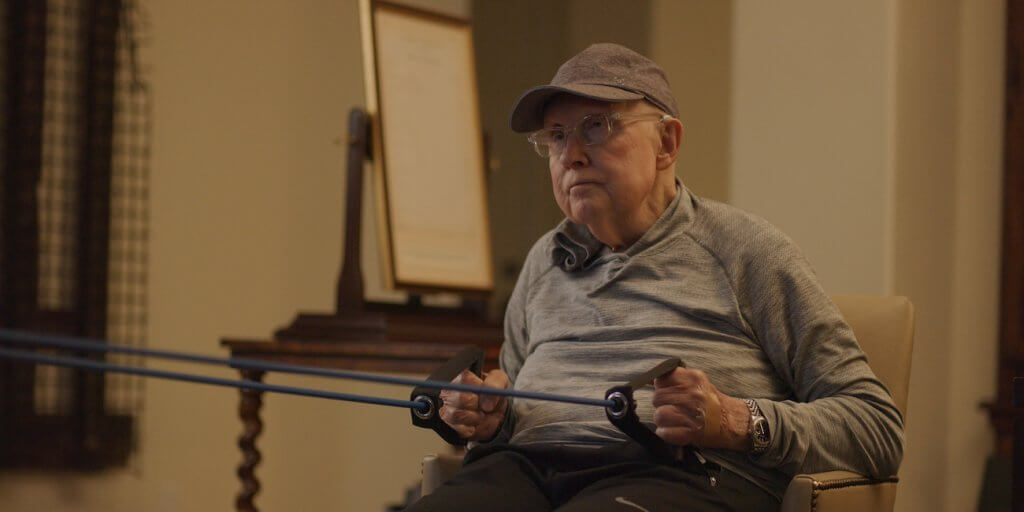 It is important to note that throughout medicine, doctors pursuing non-traditional approaches can receive quite a bit of resistance from their colleagues. As an example, in the field of immunotherapy, leading researchers have told SurvivorNet that their institutions looked skeptically for years at work that has ultimately changed the field.
Still, patients should understand that in order to really understand the efficacy of a new drug, doctors look for data that can be reproduced.
Clinical Trials Are Experiments
Pancreatic cancer is one of the most difficult cancers to treat, largely due to the stroma — which surrounds the cancer cells and can prevent chemotherapy and radiation from penetrating them. Due to the difficulty in treating pancreatic cancer, leading experts tell SurvivorNet that when considering clinical trials, it should be because it's a last-ditch effort. While Dr. Soon-Shiong's clinical trial has been deemed "unconventional" by others in the cancer field, experts say that term can be misleading, and implies it's not based off science.
"I always say that patients should look into a clinical trial first," says Dr. Allyson Ocean, a medical oncologist at Weill Cornell Medical Center. "When people say 'unconventional' it has a connotation of voodoo. It's not that. It's based off science. It's based on good science. It is unconventional in that it's not standard, but I think it's very important to think out of the box in this disease and that means coloring outside the lines a little bit to find out other treatments that could improve upon the standard of care."
Dr. Ben Neel explains why he'd choose a clinical trial for himself
The process for actually finding a clinical trial is still deeply inefficient and frustrating. At the same time people desperately need help, many patients find the medical system, and the process of locating an experimental protocol, murky and confusing.
The standard answer doctors give patients is that they should search clinicialtrials.gov for information. However, the website can be overwhelming for those seeking treatment options for specific types of cancers.
While it may be frustrating, numerous oncologists tell SurvivorNet that a referral from your physician is still the most beneficial way to find a clinical trial.
"The number one thing I want to convey to everyone listening to this, or watching this should understand [is that] cancer doesn't mean you're dead," says Senator Reid. "There's things happening every day regarding diagnostics, diagnosis, and treatment. People have to feel more positive about their ability to fight this dread disease."
Learn more about SurvivorNet's rigorous medical review process.