After overcoming the adversity– the fear, the anxiety, and the physical pain– of cancer, big life milestones can be particularly emotional. That's why pop star Kylie Minogue, 51, singer of "Can't Get You Out Of My Head" and "Better The Devil You Know," who is set to sing a full set at the largest music festival in Europe, is anticipating tears for her first appearance at the largest music festival in Europe.
Minogue had to cancel her last scheduled appearance at the Glastonbury Festival in Somerset in the southwest of England in 2005 in order to undergo treatment for breast cancer.
Read More
"I will remember what happened those years ago and my ­overriding feeling will just be of gratitude and, how fragile life can be," she admitted in an interview with
Mirror
about her sense of what the show with feel like. "Will there be tears? Absolutely. Let's just say I will be wearing ­waterproof mascara."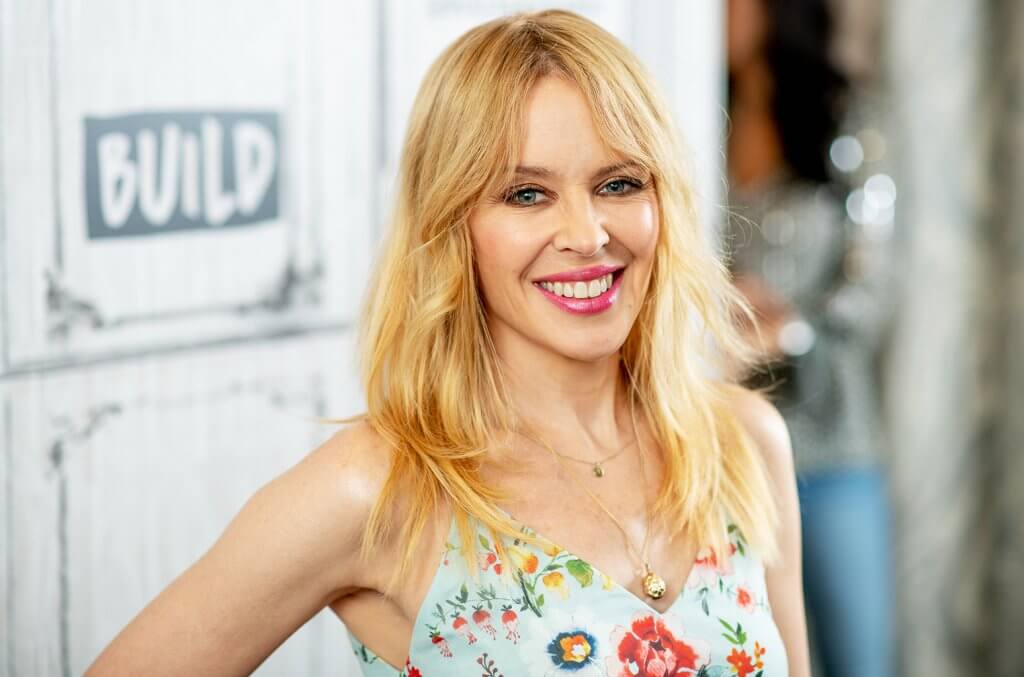 When Minogue first cancelled the performance, she thought it could be the end of her career. "I really thought I missed my ­opportunity and, as the years went by, I said to myself, 'Well this just isn't going to happen'."
And she knew how historic it would have been for her to headline the show. "I would have been one of the only female solo artists in the festival's history to headline," she said. "It would have been pretty mega at the time to headline – the next woman to do it was Beyonce."
She watched the 2005 festival on TV from Australia with her mom, Carol, and dad, Ron, during her eight month cycle of chemotherapy and radiation.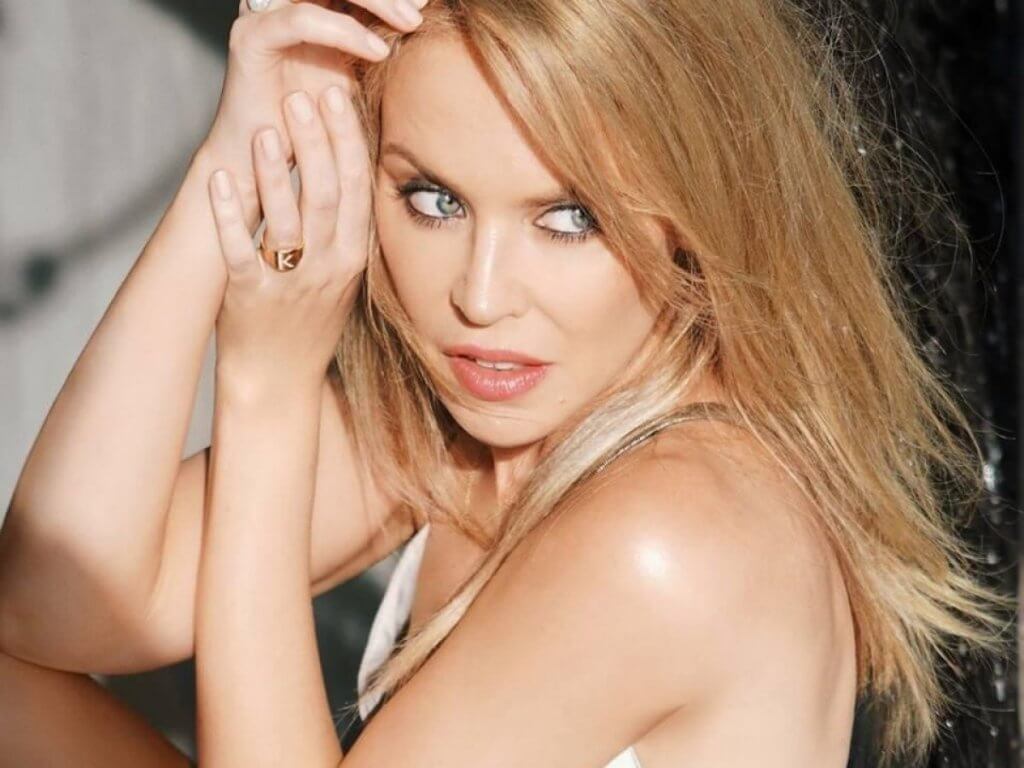 But she always knew she was supposed to play on the Glastonbury stage. "My memory's so strong of so much around that time and while my focus had moved on from Glastonbury, I was watching and going, 'I'm meant to be there'," she says. And once she was told she was in remission, Minogue never stopped thinking about Glastonbury.
Talking about the difficulty cancer and treatment, Minogue said, "The lows, you hate them, but it is character building," she says. "I kind of hate saying that, but it's true."
And after she went public with her journey, huge numbers of other women began getting mammograms. "I have people tell me to my face, 'Well I went to get checked and I'm now five years cancer free," she says about the "Kylie Effect."
"Everyone's story is different, but it's a good feeling to know that you've raised awareness and helped people."
Information about dealing with fear and negative emotions during cancer
Pursuing a life passion after cancer can be especially meaningful after cancer, at least in part because of the difficult emotional journey. Anxiety and fear are totally normal reactions to the news of cancer, and acknowledging these emotions can be therapeutic and important to the healing process.
"I think the most important advice I would give to someone who has just received a cancer diagnosis is to find people whom they find as a source of support. To allow themselves to go through all of the different emotional reactions to that news," said Dr. Susan Parons, Director of the Center for Health Solutions/Center on Child and Family Outcomes at Tufts Medical Center, in a prior interview with SurvivorNet. Dr. Parsons did not comment on this case specifically.
"The anger, the frustration, the fear. The disappointment. Whatever those emotions are, figure out what's important to you and find those people that can help you realize that."
Dr. Susan Parons, Director of the Center for Health Solutions/Center on Child and Family Outcomes at Tufts Medical Center on dealing with fear and anxiety after a cancer diagnosis.
In times of frustration, it can be useful to a little bit of direction on specific ways to deal with it. A few of the most common ways to deal with fear and anxiety after a cancer diagnosis, that have helped people in the SurvivorNet community in the past, include:
1. Let your family and close friends know – and let them help. So many cancer survivors tell us they want and need support but are often too preoccupied to make specific requests. Urge those close to you to jump in with whatever practical help they can offer.
2. Keep a journal. It can be extremely cathartic to let those feelings loose on paper. Grab a pen and a nice journal and chronical your different thoughts throughout the day.
3. Join a cancer support group. There are groups in nearly every community offering opportunities to connect with others going through a similar journey. You'll learn incredibly helpful insight from others who can tell you about what to expect and how to stay strong on tough days.
4. Consider seeing a therapist. Ask your doctor to refer you to a therapist so you can discuss your fears and concerns in a safe space. Often, vocalizing your thoughts and feelings rather than internalizing them can provide relief.
Kylie's life after breast cancer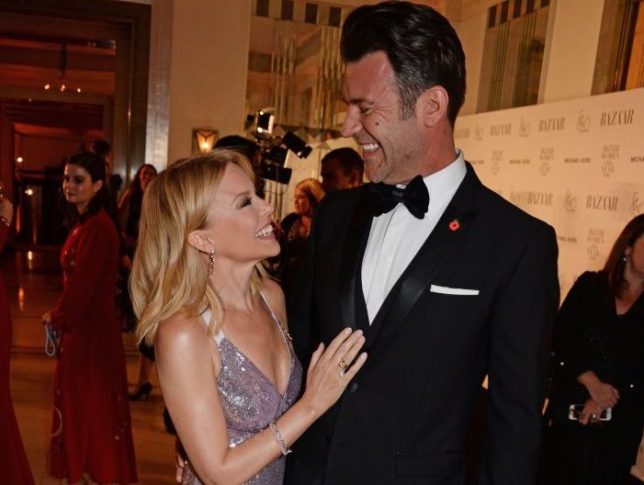 After breaking up with her fiance Joshua Sasse, Minogue began dating GQ creative director Paul Solomons.
"Who says you can't be soppy and romantic later in life? Particularly when you find a good and true love," she says. "I feel even more thankful and lucky that I have this in my life now… I'm really being taken care of."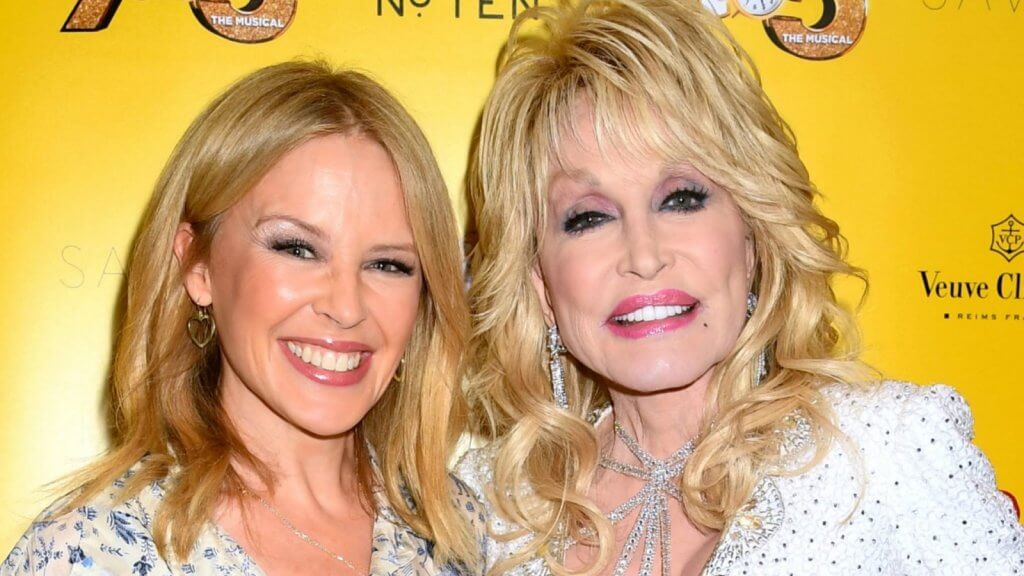 Kylie met up with her idol Dolly Parton earlier this year, she told mirror. IT was the second time she'd met Parton, and the first time, she was totally tongue tied. "Some people react like that to me. I never understood it. Now I'm like, 'OK. That's why they can't put two words together'," she said.
But the second time they were about to talk. "Dolly said, 'Oh you're going to love Glastonbury. I did a new song called Mud because I thought there was going to be mud.' She told me to go out there and enjoy it," Kylie said.
Kylie is excited for Glastonbury, and to share in the show with her longtime supporters. "Yes, it's going to be emotional, but I try to remind myself… it's a ­celebration. I'm not trying to do anything new. Me, the crowd and 31 or 32 years of history together."
Thinking about the first time she was scheduled for Glastonbury, she found the positive, saying the cancellation may have been a blessing in disguise. "Perhaps I wasn't ready anyway," she said. "I feel I've grown so much and have a lot more to offer."
Learn more about SurvivorNet's rigorous medical review process.