Use Your Imagination in Fending Off Cancer
Chocolat author Joanne Harris was diagnosed with breast cancer in December of 2020 and has found comfort from bonding with fellow survivors on social media.
The former teacher says that she pictured her breast cancer as a monster that she had to destroy. Like many other survivors, she nicknamed her cancer, calling it "Mr. C."
Doctors found Joanne's breast cancer via routine screening. If you're not already getting regular mammograms, make sure to check in with your doctor, who can help advise you when to start getting screened for breast cancer.
Chocolat
author Joanne Harris, 57, says she pictured her breast cancer as a fictional monster that she had to kill while she was going through treatment.
Like many other cancer patients, the successful writer also had a nickname for said monster: "Mr C". "I turned him into a character so that I could destroy him," the Barnsley, England native said matter-of-factly. "Because that's what I do."
Read More
Related: Kim Davis From 'The Biggest Loser' Tackles Weight Loss After Beating HR-Positive Breast Cancer: 'It's The Monster in the Closet — I'm Fighting For My Life.'
Joanne—who is of French descent and studied modern and medieval language at St. Catharine's College, Cambridge—published her adored, timeless novel back in 1999.
It was then adapted into a screenplay and then an Oscar-nominated film starring Johnny Depp and Juliette Binoche.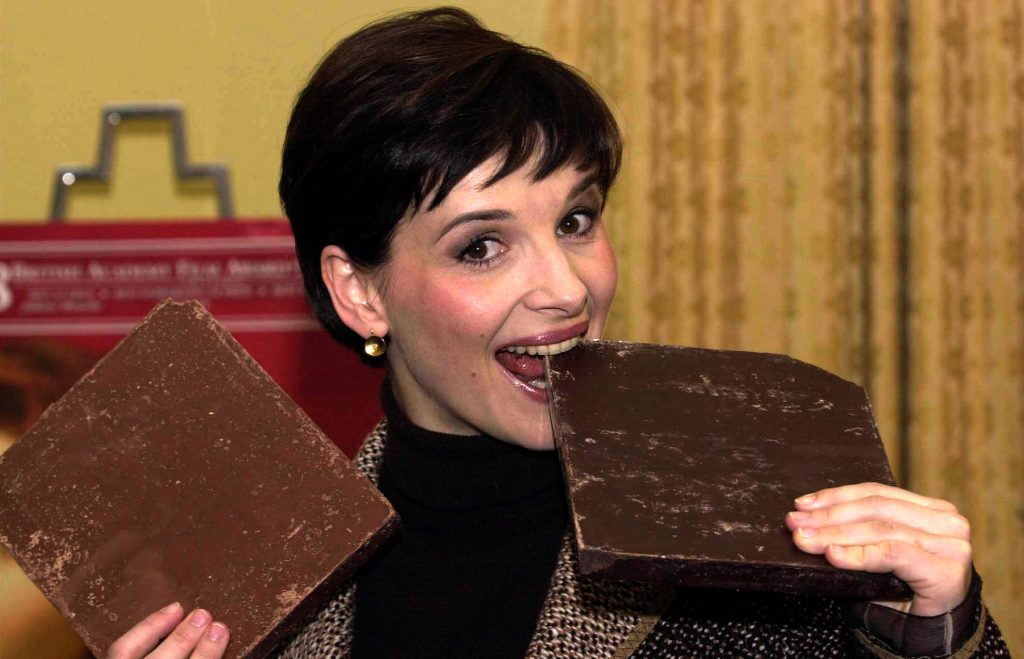 Ironically, the main tagline of the book is about living life without caring what others think, kind of like it's cancer-slaying author.
Twitter, please repeat after me: Unless it causes harm to you or to other people, there ARE NO guilty pleasures. So; eat that cake. Read that book. Play that game. Watch that show. Life is short. Don't let others dictate what should or shouldn't bring you joy. pic.twitter.com/lYRCaqDBTb

— Joanne Harris (@Joannechocolat) June 3, 2022
Luckily, Joanne's cancer was caught early and she only experienced mild symptoms from her treatment. "I think that's a small price to pay for killing off Mr C," she cracked.
I can't help thinking of it as an unwanted Christmas guest, who for some reason I'm having to entertain.
I think I'll call him Mr. C.
I picture him as looking a little like one of Brian Froud's goblins: #EntertainingMrC pic.twitter.com/NPjbbq2iE2

— Joanne Harris (@Joannechocolat) December 21, 2020
The Society of Authors chair says she appreciates the "sense of community" that a platform like Twitter has given her, adding that she misses teaching in a classroom. She was a teacher for 15 years.
"Social media kind of filled that gap and became my staff room, if you like," Joanne said, sharing that followers will send messages saying that she reminded them to get in for their mammogram appointments, since that is how she found her own cancer via routine screening in December of 2020.
Your Support System Matters — Writer Jill Kargman on Getting Through Cancer With Support from Friends
In turn, connecting with online friends and fellow survivors going through it has motivated her as well. "'You're not going to just sit and cry at home today,'" she tells herself. "'Because you know what, Twitter is counting on you, you really need to tell them a story.'"
Breast Cancer Screenings are Crucial
When it comes to breast cancer prevention, there are a handful of modifiable risk factors and non-modifiable risk factors. What this means is that there are some things that you may be able to change in your life to reduce your breast cancer risk, like drinking less alcohol and exercising more, and there are things you cannot change, like your genetics and family history.
Breast Cancer Introduction to Prevention & Screening
If you're not already getting regular mammograms, make sure to check in with your doctor, who can help advise you when to start getting screened for breast cancer.
Learn more about SurvivorNet's rigorous medical review process.