Revitalizing Self-Image After Cancer Treatment
Comedian Kathy Griffin, 62, revealed she underwent procedures to enhance her lips and eyebrows via lip tattooing and microblading.
The actress was diagnosed with stage 1 lung cancer in 2021 and after undergoing surgery, she said she's been declared "cancer-free."
Lung cancer doesn't cause symptoms until it has already spread outside the lungs making it harder to catch in its early stages. It predominantly impacts people with a history of smoking although non-smokers, such as Griffin, can also be impacted by this cancer.
Once symptoms present themselves they may include a persistent and worsening cough, shortness of breath, fatigue, and chest pain.
Treating lung cancer depends on the cancer's location and how advanced it is. Treatment options include surgery, chemotherapy, radiation therapy, targeted therapy, or a combination of any of these treatments.
Comedian and actress Kathy Griffin, 62, revealed she is still "cancer-free" a couple of years removed from her lung cancer diagnosis while drawing attention to her surprising new makeover which includes a lip tattoo and eyebrow microblading.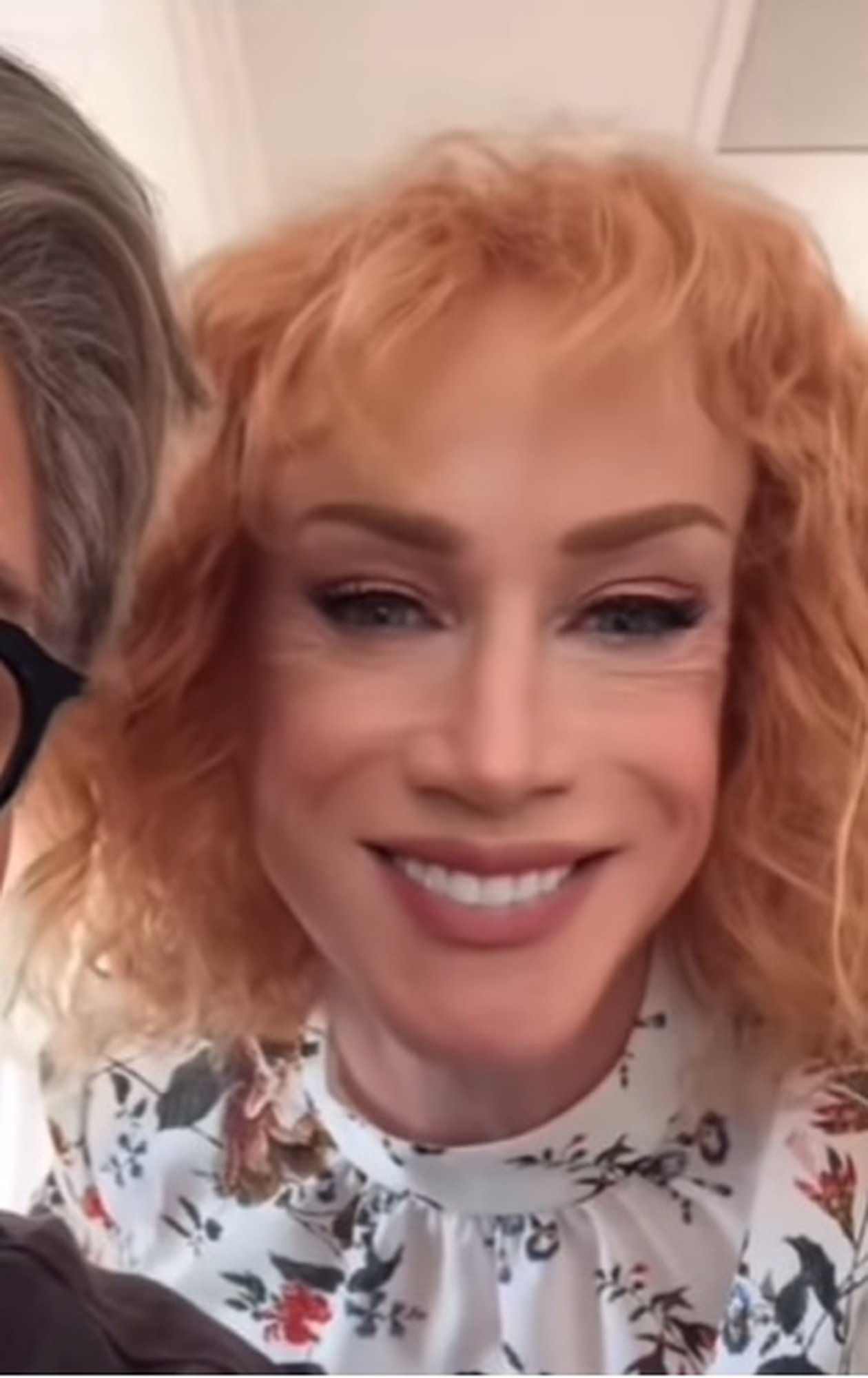 "Between the lip tattoo and the microblading, I can finally stand to look at myself in the mirror without any makeup on," Griffen said to People Magazine.
Read More
Griffin's facial makeover comes a couple of months after undergoing vocal cord surgery to help restore her voice. Her voice was altered after she underwent surgery to help treat her lung cancer. The lip tattoo is a semi-permanent tattoo on the lips that is called lip blushing or lip tattooing. It's supposed to enhance the plushness and natural color of the lips.
Her microblading procedure on her eyebrows is meant to have a similar enhancing effect on her eyebrows. Although Griffin seems pleased with the results, she may have underestimated the recovery from the procedures.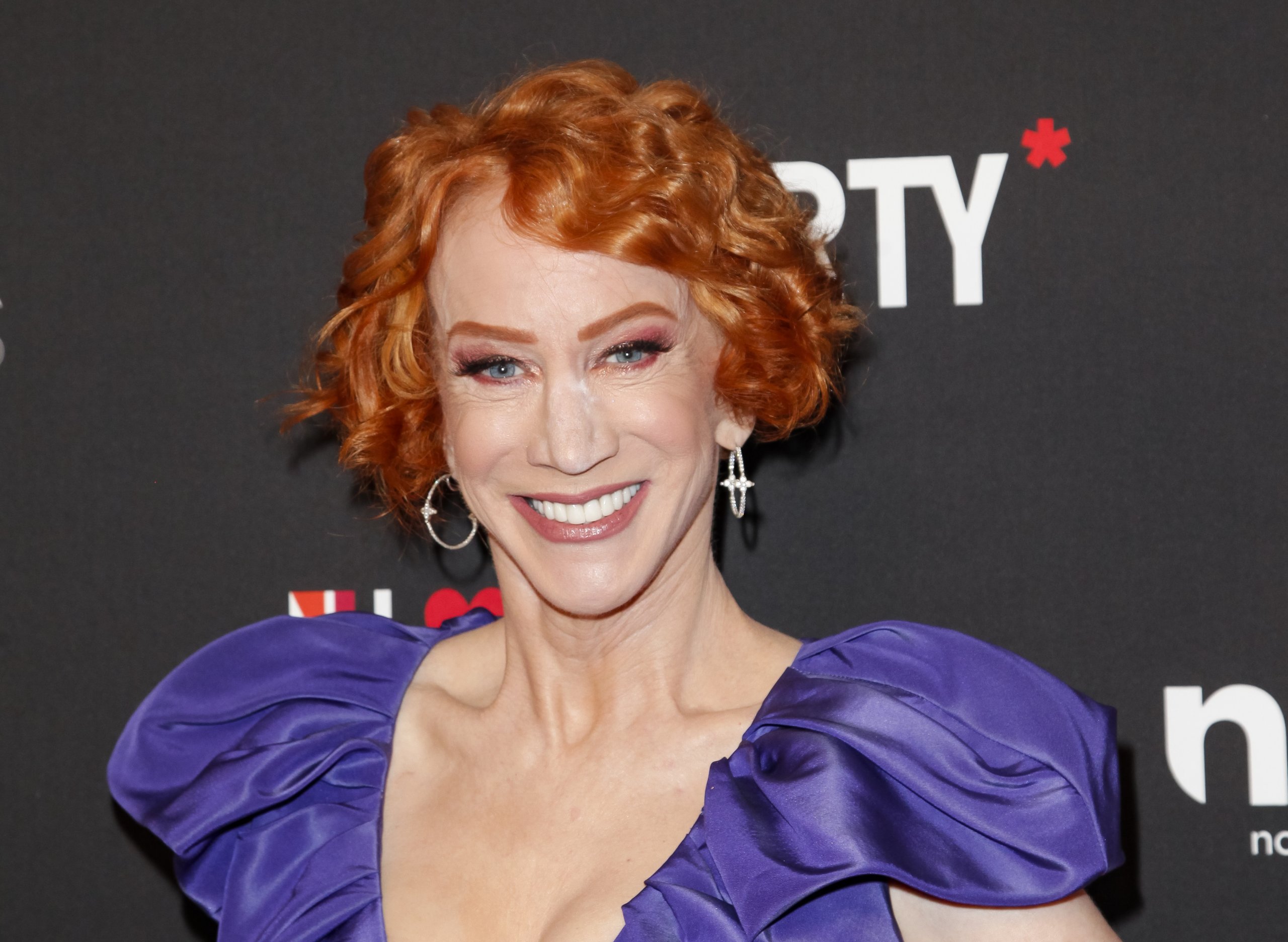 "I didn't know it would be that bad," Griffin said referring to the swelling of her lips after the tattoo was administered.
"I could not stop laughing even though it was painful to laugh for about four days," she added.
In her YouTube video, Griffin's husband was initially jarred by her altered look but complimented her shortly thereafter. A few days after undergoing the procedure, Griffin ventured out to an event and revealed her refreshed look fully made up to her full delight.
Griffin's Healthy Lifestyle After Lung Cancer
Griffin says she's still "cancer-free" and that she appreciates the support she gets from people concerned about her well-being. As she continues to focus on her health after her 2021 lung cancer diagnosis, the actress said she exercises regularly.
"I work out religiously five days a week with my power walks and Pilates and eat very well," she said.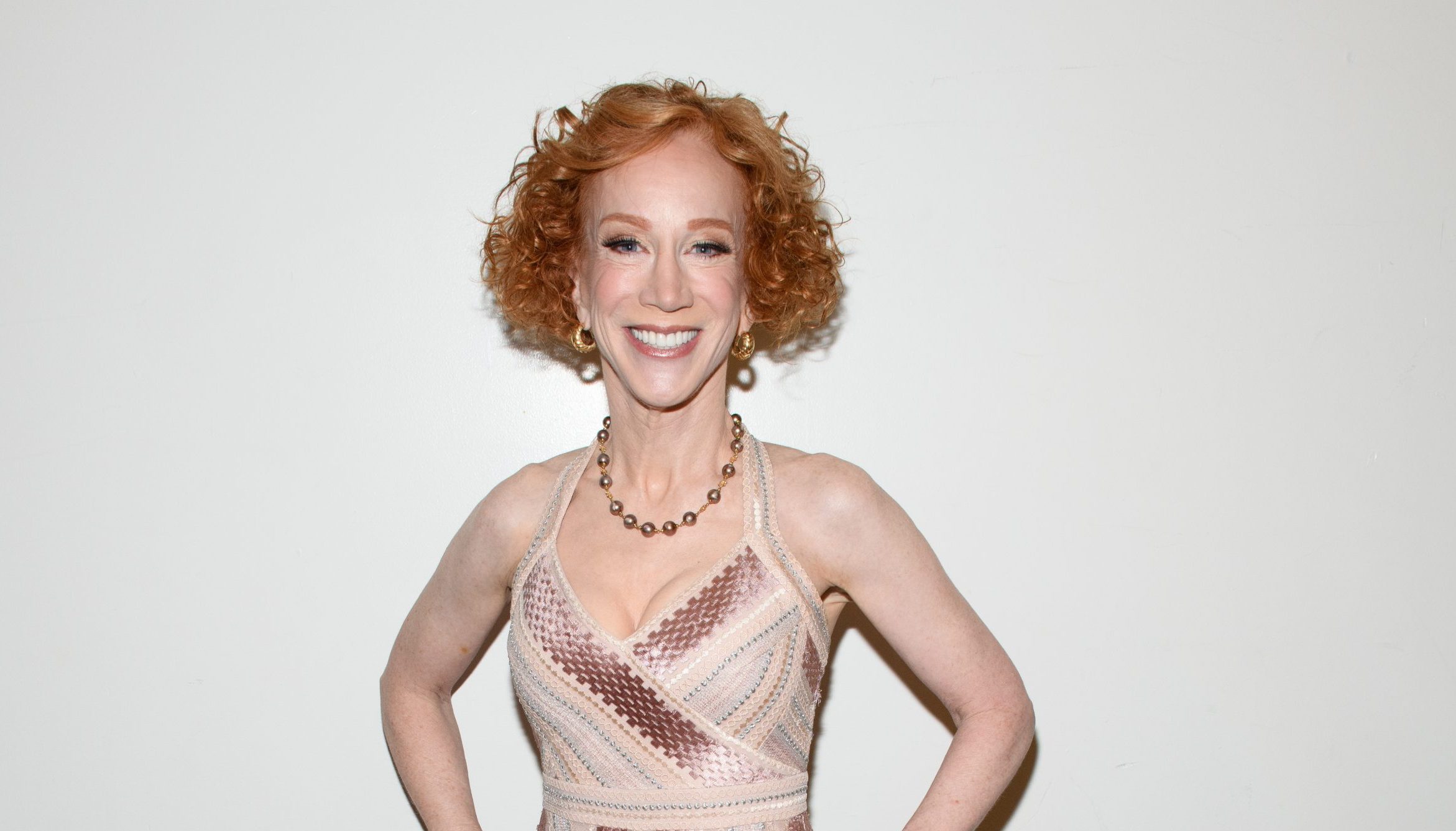 After Griffin was diagnosed with stage 1 lung cancer, she underwent surgery, where she had half of her left lung removed. Although she revealed in December 2021 that she was "cancer-free," the lingering effects of surgery plagued the comedian.
Her voice was left distorted due to intubation during the surgery. She described her voice as sounding like "Minnie Mouse meets Marilyn Monroe."
While working to reclaim her voice, she also wrestled with post-traumatic stress disorder (PTSD). She relied on close friends and family to help her overcome some of her mental health challenges.
View this post on Instagram
Earlier this summer, she underwent vocal cord surgery to help restore her voice of old. She described herself as in "good shape" immediately after the procedure.
Griffin's social media posts over the last few months suggest she seems to be back to her usual self.
Understanding Lung Cancer
Lung cancer forms when cancer cells develop in the tissues of the lung. It is the second most common form of cancer and the leading cause of cancer deaths in both men and women in the U.S. SurvivorNet experts say. The reason being, it's "completely asymptomatic" says thoracic surgeon-in-chief at Temple University Health System Dr. Joseph Friedberg.
"It causes no issues until it has spread somewhere. So if it spreads to the bones, it may cause pain. If it spreads to the brain, it may cause something not subtle, like a seizure," Dr. Friedberg adds.
WATCH: Detecting lung cancer in the absence of symptoms.
Scans such as X-rays can help doctors determine if a shadow appears which can prompt further testing for lung cancer.
Lung cancer often doesn't cause symptoms until it has already spread outside the lungs, according to SurvivorNet's experts.
There are two main types of lung cancer, which doctors group together based on how they act and how they're treated:
Non-small cell lung cancer (NSCLC) is the most common type and makes up about 85% of cases.
Small cell lung cancer (SCLC) is less common, but it tends to grow faster than NSCLC and is treated very differently.
Smoking causes most cases of this cancer. Tobacco smoke contains a mixture of more than 7,000 different chemicals, at least 70 of which are known to cause cancer, the CDC reports.
If you quit smoking, you can significantly reduce your risk of developing the disease and dying from it.
Some people with lung cancer may experience symptoms, such as:
A cough that doesn't go away, that gets worse, or that brings up bloody phlegm
Shortness of breath
Fatigue
Chest pain
Hoarse voice
Appetite loss
Weight loss
If you are experiencing these kinds of symptoms consistently, contact your doctor for further tests.
Treatment options for lung cancer depend on its type, its location, and its staging. In general, treatment methods include surgery, chemotherapy, radiation therapy, targeted therapy, or a combination of any of these treatments.
Questions for Your Doctor
If you find yourself diagnosed with lung cancer and are concerned about the long-term impacts, here are some questions you can ask your doctor.
Has my cancer spread to other parts of the body?
Based on my cancer stage, what are my treatment options?
What are the side effects of my recommended treatment?
Are there ways to help minimize the effects of treatment?
How long will I be unable to work or carry out my daily activities?
What financial resources are available to get the treatments I need?
Learn more about SurvivorNet's rigorous medical review process.
---