A Young Mom Diagnosed with Incurable Cancer
Lorna Whiston, a 26-year-old mother of three in England, was first diagnosed with breast cancer in 2019, and last November after giving birth to twins, she was told her disease was incurable.
Whiston noticed something was wrong after soreness in her breasts, which led her to find a lump there; after a biopsy she was diagnosed with breast cancer.
She is undergoing chemotherapy and immunotherapy to treat the disease and hopes her story will inspire other women to look for lumps, too.
A 26-year-old woman in England, Lorna Whiston, was told by doctors her
breast cancer
was incurable just five days
after giving birth to twins
in November 2020. The mother of three was first diagnosed with breast cancer in 2019 and underwent six months of
chemotherapy
to treat the disease.
Related: Mom of 3 Who Was Diagnosed with Terminal Lymphoma is Now Cancer-Free After CAR T-Cell Therapy
Read More
"It's hard, I have days where it's
all I can think about
," said Whiston of her latest breast cancer diagnosis, as reported by
The Daily Mail. 
In order to begin treatment for her stage four breast cancer, she had to deliver her twins prematurely. Whiston is a symbol of strength in the face of a challenging reality like a stage four breast cancer diagnosis.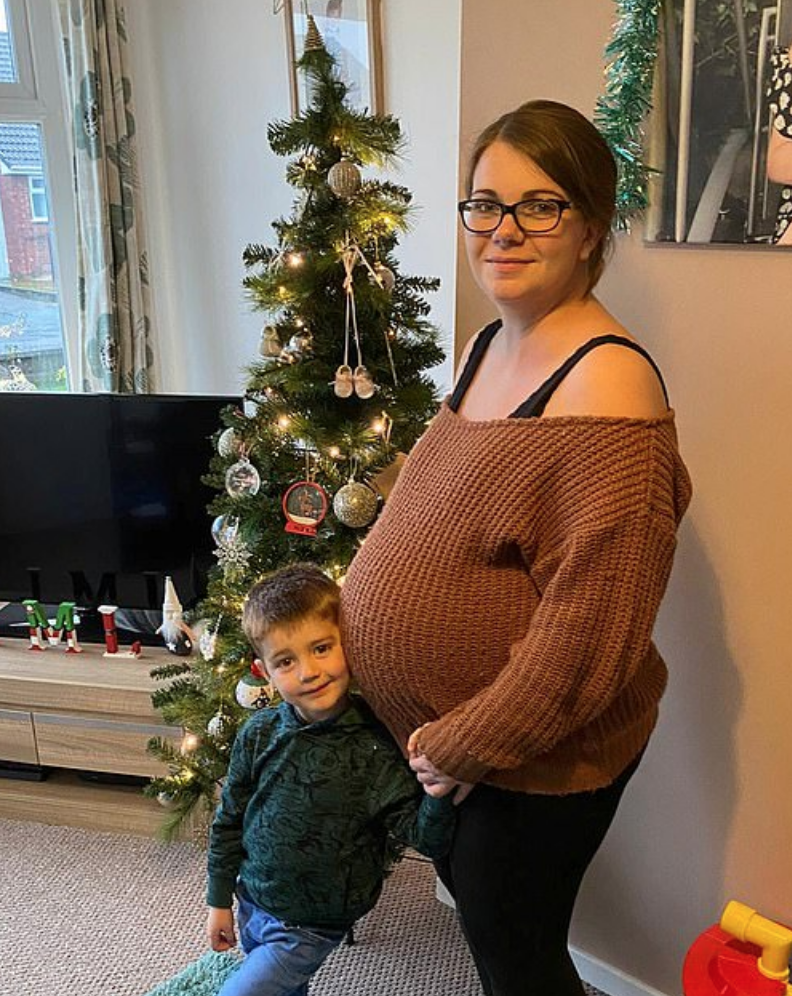 Breast Cancer Symptoms & Diagnosis
Whiston first noticed breast cancer symptoms about a month before her diagnosis, in January 2019. The Daily Mail reported Whiston saying, "I was playing with [my son] Mason, who was only one at the time, and he hit my boob and I thought it seemed a bit sore."
Related: After Diagnosis: "Be Kind to Yourself"
She discovered a lump on her breast and initially didn't think anything of it, but then decided to have it checked out. Whiston had a biopsy and was later diagnosed with breast cancer on February 4. Breast cancer may present in the form of soreness or a lump, as it did for Whiston. When a lump is detected, a biopsy may be necessary. Dr. Elizabeth Comen, a Medical Oncologist at Memorial Sloan Kettering, explained in a previous interview what to expect from a biopsy.
Related: New Evidence That IVF Is Linked To Higher Rates Of Breast Cancer– A Leading Expert Explains Why Women Shouldn't Necessarily Be Alarmed
"So a biopsy is usually warranted or recommended when a woman has a lump that's found on imaging and it's suspicious," said Dr. Comen. "Meaning, it's concerning that it may be cancerous. So a biopsy is when a needle is placed into the area of concern. And a tiny piece of the tissue comes out through the needle and is evaluated by a pathologist."
Related: What Are the Options if You Have a High Risk of Developing Breast Cancer?
Dr. Comen said there are several different methods for performing a biopsy. "What happens in that process? There are different ways that a biopsy can happen. Sometimes it's with an ultrasound probe. The probe is like a wand. And some cold jelly goes on the other end of it. And they might use that ultrasound to help determine where to place the needle. Sometimes a different type of imaging is used, such as an MRI, it's called an MRI-guided biopsy. But in all instances, radiologists make every attempt to really numb you up."
Related: New Research Claims All Breast Cancer Patients Should Get Genetic Testing—Is It True?
The aftermath of the biopsy is minimal, said Dr. Comen. "Usually, there's no scar from the biopsy. There can be some bruising afterward. There may be a little area where you can see the biopsy was done. But there isn't a big incision or a big scar afterward."
What to Expect from a Breast Biopsy
Coping with a Cancer Diagnosis
Lorna Whiston is currently undergoing chemotherapy and immunotherapy to treat her stage four breast cancer. She said that she hopes that her story will encourage other women to look for lumps in their breasts. Whiston is also ticking items off her bucket list during this time; she wants to buy a house with her partner, among other things.
Related: Risk Factors for Breast Cancer
Dr. Zuri Murrell, a Colorectal Surgeon at Cedars-Sinai, said in a previous interview how having a positive attitude through cancer, like Whiston does, can be beneficial." My patients who thrive, even with stage 4 cancer, from the time that they, about a month after they're diagnosed, I kind of am pretty good at seeing who is going to be OK," said Dr. Murrell.
Related: A Major Step in the Cancer Journey: Learning to Deal With Vulnerability
"Now doesn't that mean I'm good at saying that the cancer won't grow. But I'm pretty good at telling what kind of patient are going to still have this attitude and probably going to live the longest, even with bad, bad disease. And those are patients who, they have gratitude in life."
As Whiston battles her breast cancer, she continues to focus on the good. When her twins were born last November, the mom of three said, "I was so relieved because they said they might not come out crying as they were so young, but they did, which was the best thing."
Learn more about SurvivorNet's rigorous medical review process.