Longtime "Inside Edition" host Deborah Norville is expressing her gratitude after an observant viewer spotted a lump in her neck that turned out to be thyroid cancer.
"As you may have heard, today I will have surgery to remove a cancerous nodule from my thyroid," Norville wrote on Instagram, alongside an image that says Grateful. "I am overwhelmed by the kindness and good wishes that have come my way!! The world IS filled with kind people. Thank you all! #grateful"
Read More
The thyroid is a butterfly-shaped gland at the bottom of the neck, and it produces hormones that help the body regulate some of its other functions heart rate, blood pressure, body temperature and weight. Thyroid cancer is generally considered to have a very good prognosis, with a more than 99 percent survival rate (survival for 5 years after after diagnosis). "It's not the greatest thing to have but it's extremely treatable," says Dr. Renee Moadel, Assistant Professor in the Department of Radiology (Nuclear Medicine) at Montefiore Hospital in New York City. With this disease, she says, "you have your whole life ahead of you."
Norville said in an announcement on her YouTube channel that a viewer alerted her to a lump in her neck years ago.  At first it was benign, but then it turned into thyroid cancer. "For years, it was nothing. Until recently, it was something," she said. "The doctor says it's a very localized form of cancer, which tomorrow, I'll have surgery to have removed. There will be no chemo, I'm told no radiation; but I will have surgery and I'll be away for a bit, so Diane (McInerney) will be holding down the fort."
Now, she's getting surgery to have what's called a cancerous thyroid nodule removed.
"We live in a world of see something, say something, and I'm really glad we do," Norville said the announcement. "When you work on television, viewers comment on everything. Your hair, your makeup, the dress you're wearing. And a long time ago an 'Inside Edition' viewer reached out to say she'd seen something on my neck. It was a lump."
"If you believe in prayer, please say one for me and for my surgeon and I thank you very much," said Norville.
This isn't the first time a tumor has been spotted on television. In 2018, a doctor from NYU Langone Health in New York was watching the popular real estate TV show "Beachfront Bargain Hunt," when he spotted a lump in a guest's neck, and pursued him via Facebook to let him know.
A similar even to occurred in 2013, when a registered nurse noticed a lump while watching Tarek El Moussa, star of the hit HGTV real estate show "Flip or Flop," and the lump turned out to be thyroid cancer.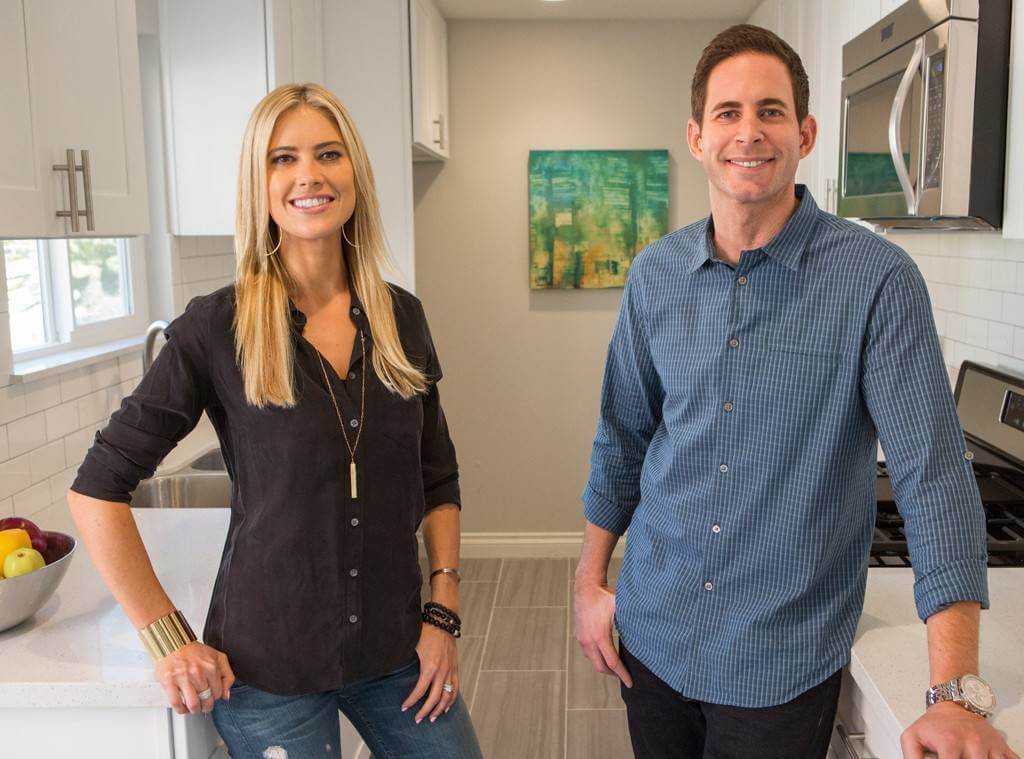 "Flip or Flop" star Tarek El Moussa and his ex-wife Christina. Tarek was also the lucky beneficiary of a watchful viewer who spotted thyroid cancer.
Learn more about SurvivorNet's rigorous medical review process.