The Power of Advocating for Your Health
Lymphoma is a cancer of your immune system.
Some non-Hodgkin lymphomas grow faster and need different therapy than others.
R-CHOP is a drug cocktail used to treat non-Hodgkin lymphoma.
Radiation therapy may benefit non-Hodgkin lymphoma patients at several stages of the disease.
Doctors need to learn the type of lymphoma before planning treatment.
A sample of lymph node tissue taken during a biopsy is tested to determine the cancer type.
The PET/CT scan combines two tests in one for convenience and accuracy to distinguish healthy tissue from cancer.
After half a year of constant neck, back and chest pain, Cal Banville-Winter's, 23, doctors dismissed his symptoms that turned out to be non-Hodgkin lymphoma cancer diagnosis.
Beginning in January of last year, Banville-Winter complained of constant pain throughout his upper body and an unbearable cough. His mother, Sarah Banville, grew increasingly concerned for her son's health because as his symptoms worsened his complexion grew more pale. She got her son a doctor appointment only to be met with more confusion and disappointment.
Read More
"They think 'he's young, he's going to be all right, go get some rest' but he kept deteriorating, his cough was unbearable and it was constant," Sarah Banville
told
Kent Online, a U.K. based newspaper. Sarah Banville said throughout July and August of last year, she begged doctors to take her son's worsening symptoms more seriously, yet they continued to dismiss them.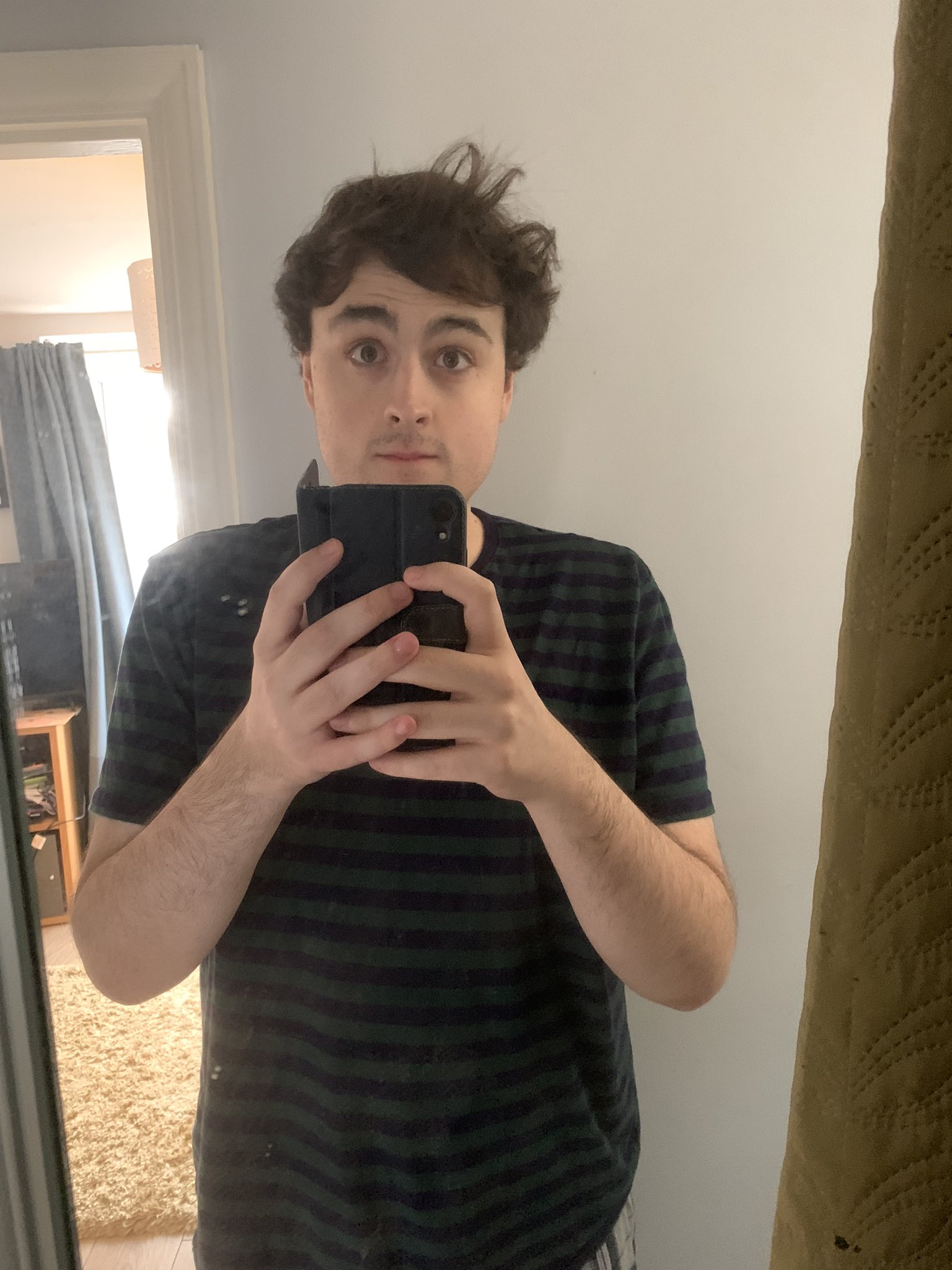 "We had phone calls with five different GPs. We managed to see a couple of them in person. We were told it was just a virus and to let it run its course, but Cal would be laying on the floor at home in terrible pain," Sarah Banville said.
Cal's deteriorating health caused his mother to rush him to the hospital where he ended up spending five weeks in an intensive care unit. Medics drained liters of fluid from his lungs and heart sac Kent Online reported. A biopsy finally helped bring forth some answers for the Banville family.
Cal had B cell non-Hodgkin lymphoma and blood clots near his heart.
"We…didn't expect him to have cancer, but that's part of the problem. People see a young man and don't acknowledge something could be wrong," Sarah Banville said.
Understanding Non-Hodgkin Lymphoma
Lymphoma is a cancer of your immune system. It starts in the lymphatic system, a network of vessels, ducts, and nodes that runs throughout your body. This system drains excess fluid and waste from your tissues and drains them into your bloodstream. It also produces disease-fighting white blood cells called lymphocytes that defend your body against infections.
Lymphoma starts when lymphocytes develop a genetic mutation that makes them multiply much faster than usual. The mutation also makes older cells that would normally die stay alive. The quickly multiplying lymphocytes start to collect and build up in your lymph nodes, the small glands in your neck, armpits, and other parts of your body.
"In the beginning of a conversation with a patient, we have to talk about exactly which type of lymphoma they have," Dr. Lawrence Piro told SurvivorNet. "There are some lymphomas which are very treatable, but not curable."
"On the contrary, there's some lymphomas that, if you don't treat them, they'll progress rapidly, and you may succumb to it, yet there's very intensive treatments that you can take that may cure you," he adds. Diffuse large B-cell lymphoma, the most common type of non-Hodgkin lymphoma, is an example of an aggressive but treatable cancer.
Video: How a biopsy of non-Hodgkin lymphoma works.
The first differentiator is whether you have Hodgkin or non-Hodgkin lymphoma. Hodgkin lymphoma has distinctive, giant cells called Reed-Sternberg cells. The presence of these cells, which can be seen under a microscope, will help your doctor determine which of the two lymphoma types you have.
Another difference is that non-Hodgkin lymphoma is more likely to spread in a random fashion and be found in different groups of lymph nodes in the body, while Hodgkin lymphoma is more likely to grow in a uniform way from one group of lymph nodes directly to another.
Non-Hodgkin Lymphoma Risk Factors
A few non-Hodgkin lymphoma risk factors include:
Age. Non-Hodgkin lymphoma usually starts in people who are in their 60s and older, although it's possible for younger people to get diagnosed. Hodgkin lymphoma, on the other hand, is more common in younger people.
Gender. Most types of non-Hodgkin lymphoma are slightly more likely to affect men than women.
Race and ethnicity. In the United States, this cancer is more common in white people than in Black or Asian Americans.
Family history. Having a close family member with non-Hodgkin lymphoma — a parent, brother or sister, or child — could make you more likely to develop it, too.
B-Cell or T-Cell Lymphoma
B-cells and T-cells are two kinds of lymphocytes. They're both infection-fighting cells, but they work in different ways.
Most non-Hodgkin lymphomas – about 85% — affect B-cells. These cells produce antibodies – proteins that react to foreign substances like viruses or bacteria in your body. The antibodies attach to another protein on the surface of the invading cells, called an antigen, to target and destroy them.
Types of B-cell lymphoma include:
Diffuse large B-cell lymphoma
Follicular lymphoma
Small lymphocytic lymphoma (SLL)/chronic lymphocytic leukemia (CLL)
Mantle cell lymphoma
Marginal zone lymphomas
Burkitt lymphoma
T-cell lymphomas make up only 15% of non-Hodgkin lymphomas. Unlike B-cells, T-cells directly destroy bacteria and other invaders.
Types of T-cell lymphoma include:
T-lymphoblastic lymphoma/leukemia
Peripheral T-cell lymphomas
Cutaneous T-cell lymphoma
Non-Hodgkin lymphoma Symptoms and Treatment
There are no screening tests for lymphomas and symptoms can be hard to identify so doctors typically perform a biopsy on a lymph node to accurately determine if non-Hodgkin lymphoma exist. However, some common symptoms for non-Hodgkin lymphoma include:
Swollen glands
Fever
Night sweats
Weight loss
Fatigue.
Cal Banville's cancer journey included chemotherapy and radiotherapy.
"Cal had chemo every two weeks up until Christmas, [he] suffered from various infections and was hospitalized," Sarah said of her son's cancer journey.
"All the infections delayed the radiotherapy, so instead of having daily sessions in January, that was postponed to February," she added.
Non-Hodgkin lymphoma treatment depends on the type of lymphoma, the stage and how fast it is growing. People with aggressive non-Hodgkin lymphoma can expect to get a chemotherapy combination called R-CHOP, which is a drug cocktail consisting of chemotherapy drugs, plus an antibody drug and a steroid to treat diffuse large B-cell non-Hodgkin lymphoma. Patients receiving R-Chop receive the drug in six cycles that are three weeks apart.
Video: How a R-CHOP works for non-Hodgkin lymphoma treatment.
"R-CHOP is a cocktail of drugs. There are five different drugs in that recipe," Dr. Jennifer Crombie, medical oncologist at Dana-Farber Cancer Institute, tells SurvivorNet.
R-CHOP side effects can include:
Tiredness and weakness
Hair loss
Mouth sores
Bruising and bleeding
Increased risk of infection
Appetite loss and weight loss
Changes in bowel movements
Non-Hodgkin lymphoma can also be treated with radiation. Patients receiving external beam radiation do not become radioactive during or after their treatment. They may, however, experience side effects that include:
Red or blistered skin
Fatigue
Nausea
Diarrhea
"The largest group of patients we think about [recommending radiation therapy for] are diffuse large B-cell lymphoma patients."  Dr. Chelsea Pinnix, radiation oncologist at MD Anderson Cancer Center told SurvivorNet.
Dr. Pinnix went on to say, the radiation may enhance treatment after chemotherapy cycles are completed.
Support Systems Helping Cancer Warriors on their Journeys
Thankfully for Cal, his mother was right there by his side illustrating the power of having a strong support system as cancer warriors embark on their cancer journeys.
"Cal's strong, he's brave," his mother described.
"For now it's about loving him and helping him recuperate for a bit, enjoying having him home," Sarah Banville continued.
It's important for cancer warriors to know they have a strong support group behind them. It helps them alleviate anxiety and depression as cancer treatments become more intense over time.
Dr. Shelly Tworoger, a researcher at Moffitt Cancer Center told SurvivorNet that "there's a number of common things cancer patients can experience, such as anxiety, depression, financial toxicity, social isolation." So knowing you have loved ones by your side at every step and help you process those emotions and cope with your new reality during your journey.
Sarah Banville also wants other families who suspect they're symptoms are being dismissed to advocate for themselves and get multiple opinions until you get clear answers.
"If anything comes from us telling Cal's story, it should be that parents and children shouldn't give up. We knew something terrible was going on and it's too big a risk to take," Sarah Banville said.
Cal is continuing his cancer journey surrounded by family. His mother said he is awaiting a PET scan which distinguishes healthy tissue from cancer, in the coming months to determine his next steps on as he bravely fights the disease.
Learn more about SurvivorNet's rigorous medical review process.
---