Finding Purpose Amid Health Challenges
TV presenter Jonnie Irwin, 49, continues to adore supportive fans as he focuses on creating lasting memories for his family, especially his three young sons despite his cancer diagnosis. New social media posts show the father of three biking with his adorable kids.
Irwin admits he's struggled to share his stage 4 lung cancer with his young sons after being diagnosed in 2020. In 2022, he revealed the cancer had spread or metastasized to his brain.
When you're dealing with stage 4 lung cancer, efforts shift from seeking a cure to learning how to live with your disease and managing your symptoms.
Parents living with cancer are encouraged to be as honest with their children as possible when explaining their condition with language that they can understand at their age.
Experts recommend anyone facing cancer should make sure they continue to prioritize their overall well-being which includes emotional healthy by doing things they love.
Ever since "Escape to the Country" star Jonnie Irwin, 49, was diagnosed with stage 4 lung cancer nearly three years ago, he's made his family a greater focal point in his life. A new social media post shared by the beloved TV presenter best illustrates his love for his three young kids despite his personal health struggles.
The post shows Irwin peddling an electric bike with a "Babboe Cargo Bike" attached. His kids are seen happily sitting inside the carriage bursting with joy.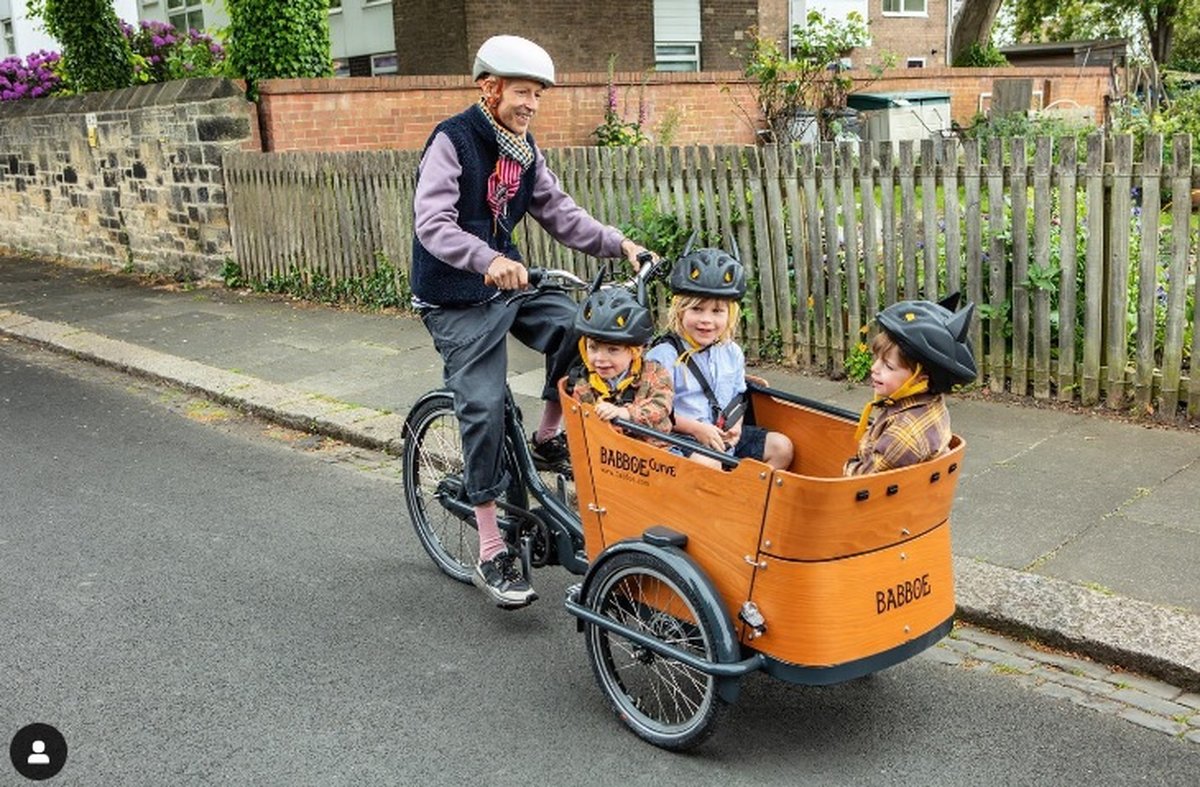 Read More
"I'm obviously a lot weaker these days and would never be strong enough to cart these ankle biters around but with electric power assistance I can pretty much go anywhere," Irwin said in his Instagram post. "The boys love it and it's made the nursery run fun (if I'm up in time) it's probably cut our car use by about 50% so obviously much greener so hopefully making up for some of the naughty motors in my past," Irwin continued. Irwin is a well-known TV presenter across British television. He's appeared on a variety of programs including "A Place in the Sun Home or Away," "What's Cooking from the Sainsbury's Kitchen," and most recently "Escape to the Country." The show is about urban dwellers who purchase homes on rural properties.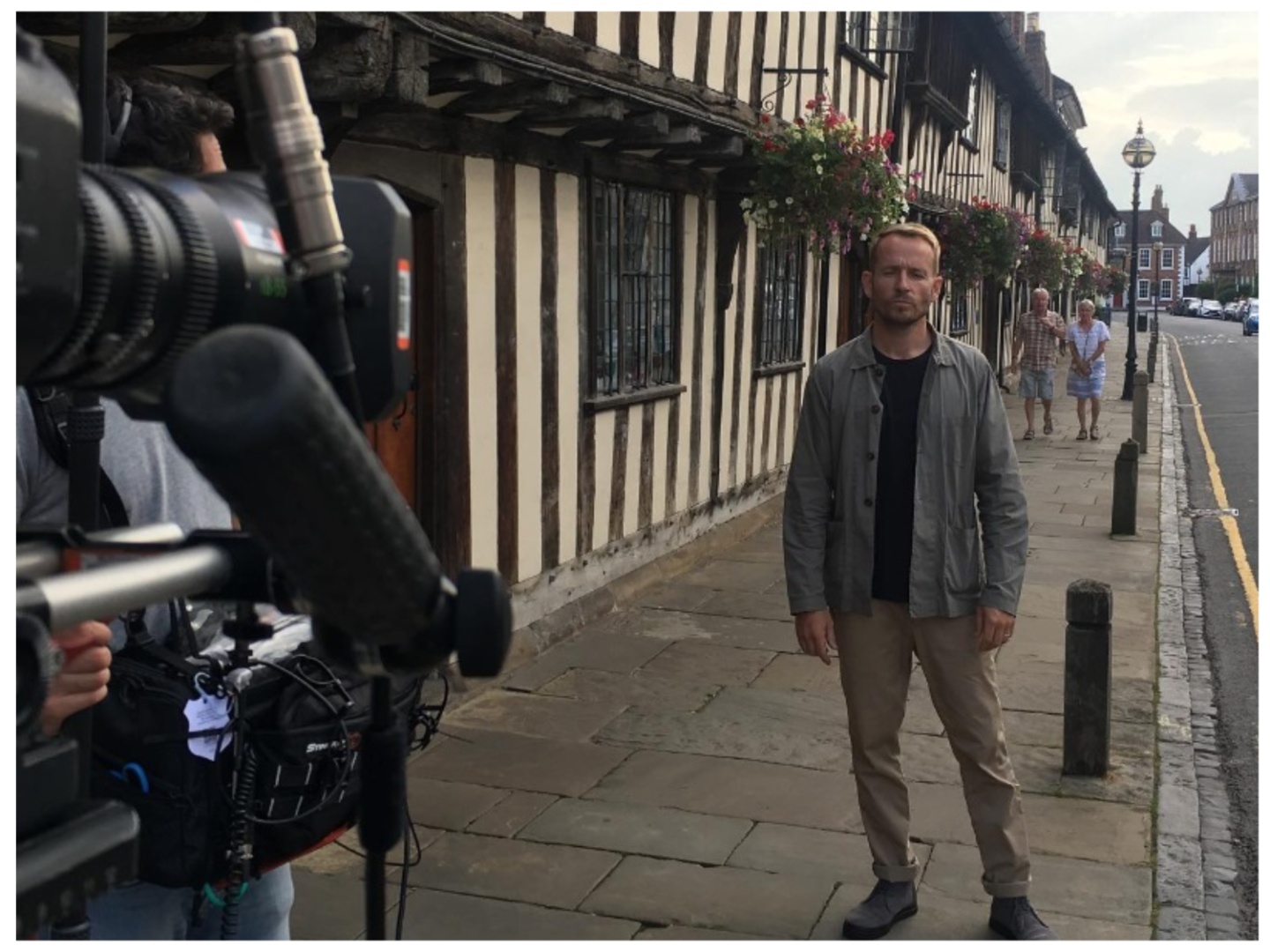 Since Irwin's cancer diagnosis in 2020, he's focused less on his television career and more on his health and family. His passion and dedication to be the best father and husband possible continue to inspire his legions of fans.
"Such an inspiration, your boys will cherish these memories forever," Jennifer Hughes wrote on Instagram.
"Jonny you are so amazing and so strong for your family, glad your boys and yourself are enjoying your new electric bike. They are so proud of you and always will be. Enjoy and all take care," Paula Hilton wrote.
"This is something that you can share with your boys now, and they will always have happy memories of your doing this together! You are such an inspiration Jonnie!," Tannhauserd wrote in a comment.
Jonnie Irwin's Cancer Battle
Jonnie Irwin's cancer journey began when symptoms arrived in August 2020. His first symptom occurred during a filming trip when his vision went blurry while driving. After he returned home, he was told he had metastatic lung cancer that had spread to his brain.
RELATED: In diagnosing lung cancer, the symptoms often come late.
We should note that we do not know the exact type of lung cancer Irwin has. But there are two main types of lung cancer, which doctors group together based on how they act and how they're treated:
Non-small cell lung cancer (NSCLC) is the most common type and makes up about 85% of cases.
Small cell lung cancer (SCLC) is less common, but it tends to grow faster than NSCLC and is treated very differently.
"Lung cancer kills more patients than prostate, colon, breast, and pancreas combined. And the reason is, it's completely asymptomatic. It causes no issues until it has spread somewhere," thoracic surgeon Dr. Joseph Friedberg tells SurvivorNet.
A chest X-ray that shows something unusual can be the beginning of a lung cancer diagnosis once doctors further examine the anomaly.
WATCH: Diagnosing lung cancer.
Irwin has taken chemotherapy and other cancer drugs to help prolong his life, but he knows his disease does not technically have a cure. Still, he's focusing on the positive and determined to make as many memories as possible with his wife Jessica Holmes, and their three toddler-age boys.
"One day, this is going to catch up with me," Irwin previously told U.K.-based news outlet "The Sun."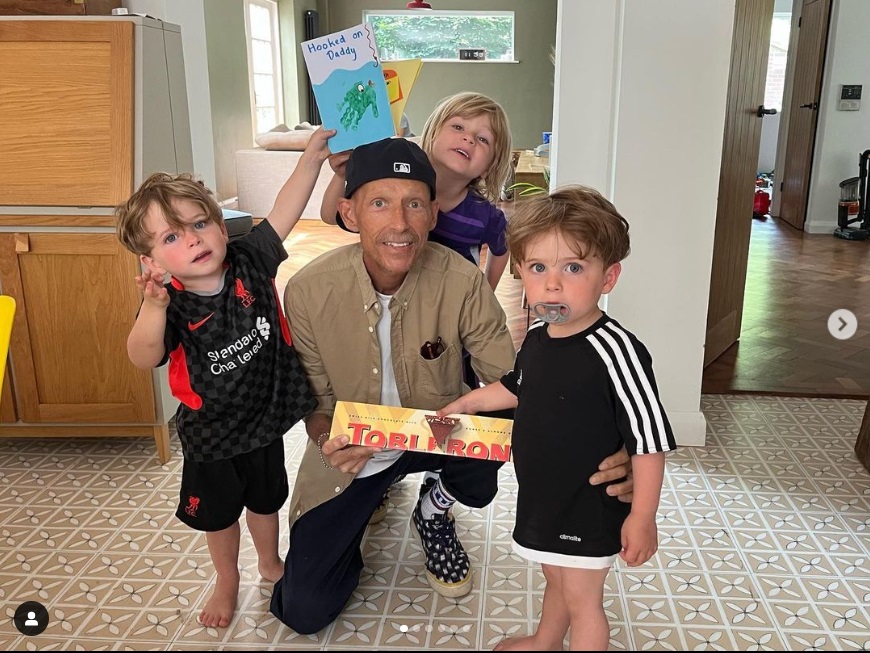 After learning about the progression of his cancer, Irwin admitted he struggled to share the news with his wife Jess.
"I had to go home and tell my wife, who was looking after our babies, that she was on her own pretty much. That was devastating," Irwin said.
Irwin's been reluctant to share details about his health with his young sons.
"It would be horrible news that they'd have to get their heads around. And it would confuse the hell out of Rex (the eldest) he's got a shocking enough day coming. Let's bury our heads in the sand for as long as possible," Irwin said.
WATCH: Talking to kids about cancer.
Rather than letting the weight of his cancer diagnosis weigh him down, Irwin is trying to keep a positive outlook on life.
"I don't know how long I have left, but I try to stay positive, and my attitude is that I'm living with cancer, not dying from it," Irwin said.
If parents find themselves nervous before having this conversation, licensed clinical psychologist Dr. Marianna Strongin said children can pick up on their emotions, so it may help to check in with yourself beforehand.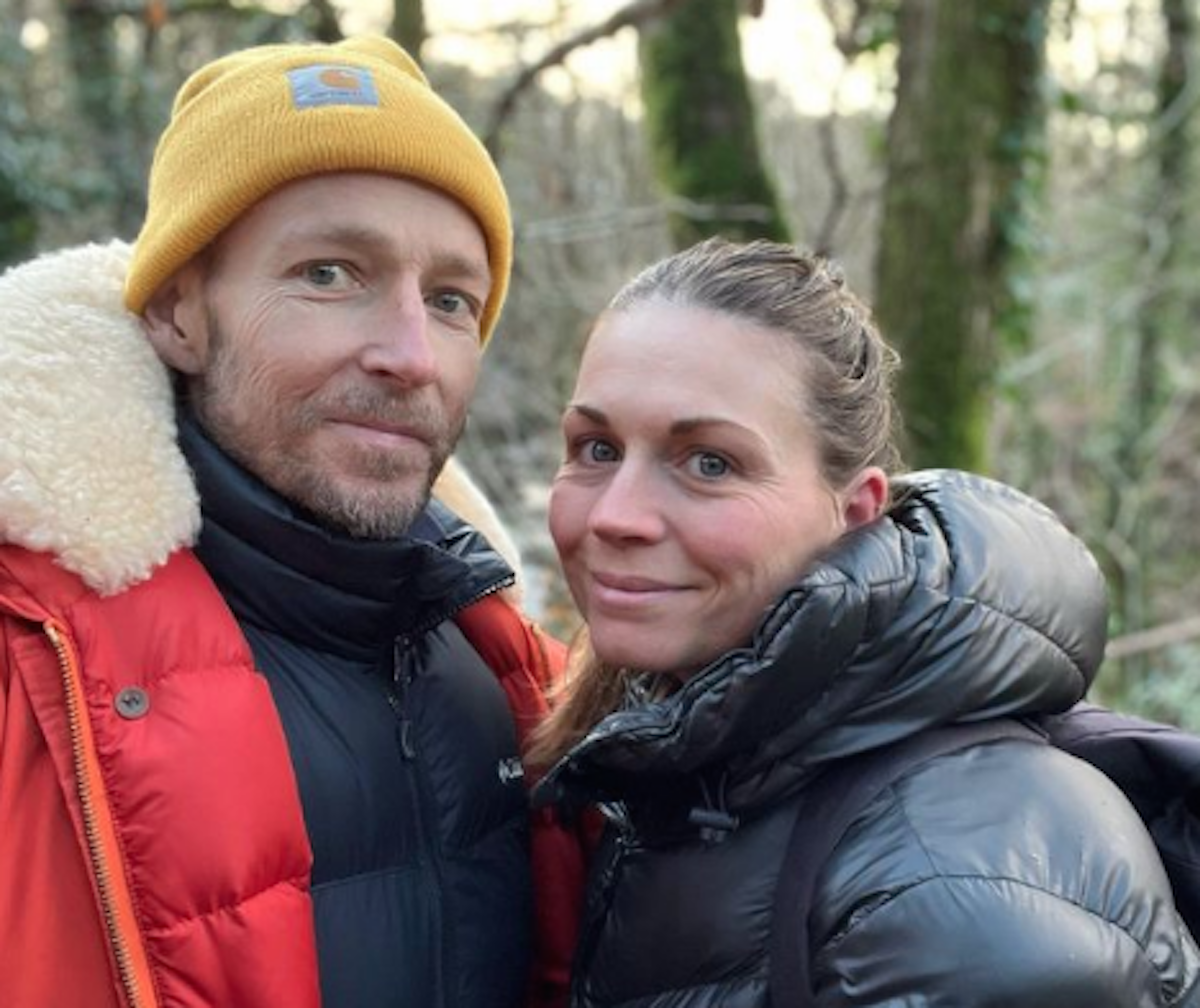 "Having these conversations may bring up deep emotions you may have stowed away. There is nothing wrong with showing our emotions to children as long as we can remain calm and give them a sense of safety," Dr. Strongin said.
For Irwin, he is focusing much of his time and energy on creating moments and lasting memories for his sons.
"I want to make plans. I want to make memories and capture these moments with my family because the reality is, my boys are going to grow up not knowing their dad and that breaks my heart," Irwin explained.
"But I'm doing everything I can to hold that day off for as long as possible. I owe that to Jess and our boys. Some people in my position have bucket lists, but I just want us to do as much as we can as a family."
WATCH: Sharing your cancer diagnosis.
Living with cancer is an emotional experience for the patient and their loved ones. Experts SurvivorNet have spoken to recommend anyone facing cancer should be sure to prioritize their overall well-being which includes their emotional health. Dr. Dana Chase, a gynecological oncologist at Arizona Center for Cancer Care, says people with cancer should be making time to do things that make them happy.
"We know from good studies that emotional health is associated with survival, meaning better quality of life is associated with better outcomes," Chase said. "So working on your emotional health, your physical well-being, your social environment [and] your emotional well-being are important and can impact your survival. If that's related to what activities you do that bring you joy, then you should try to do more of those activities," Dr. Chase says.
Questions to Ask Your Doctor
If you find yourself struggling with a diagnosis or helping a loved one cope with their emotions, consider asking your doctor the following questions:
When should I seek other interventions if I'm still struggling?
How can I go about improving my outlook/mental health?
What are the steps to finding a different therapist if the one I'm using is not working out?
Are there any activities I can do to encourage positive feelings?
Learn more about SurvivorNet's rigorous medical review process.
---